Timothy Olyphant Tempts Danger in New 'Justified: City Primeval' Trailer
It has been a while since fans have witnessed Raylan Given's Western style of justice but it's about time he returns to the small screen with Justified: City Primeval. The upcoming chapter of our favorite US Marshall's life will see him older, wiser and more formidable for his foes. The series will bring back Timothy Olyphant in the titular role with a new cast and setting glimpse of which are given in a new trailer.
The new trailer sees Raylan (Timothy Olyphant) in the city of Detroit and introduces his new enemies Clement Mansell (Boyd Holbrook) and his lawyer Carolyn Wilder (Aunjanue Ellis), who has her own hidden motives. The clip shows how dangerous these enemies are as Raylan finds Clement in his house, befriending his daughter and Carolyn posing further challenges for him. Seems like Raylan, Carolyn, and Clement will all come face to face, in true Elmore Leonard fashion to see who ultimately survives.
What to Expect from Justified: City Primeval
This is a new chapter of Raylan's life as he left Kentucky 15 years ago and now lives in Miami, and tries to balance his life as a U.S. Marshal and part-time father of his 15-year-old daughter. Co-showrunner Michael Dinner previously revealed, "He's older and wiser, but he's still got it," adding "We're dealing with this next chapter of his life — we did Justified for six or seven years, and that was kind of like Act 1. This is Act 2 of his life, and it's an existential story." Given this is a limited series, the showrunners have also warned, Raylan might not make out alive.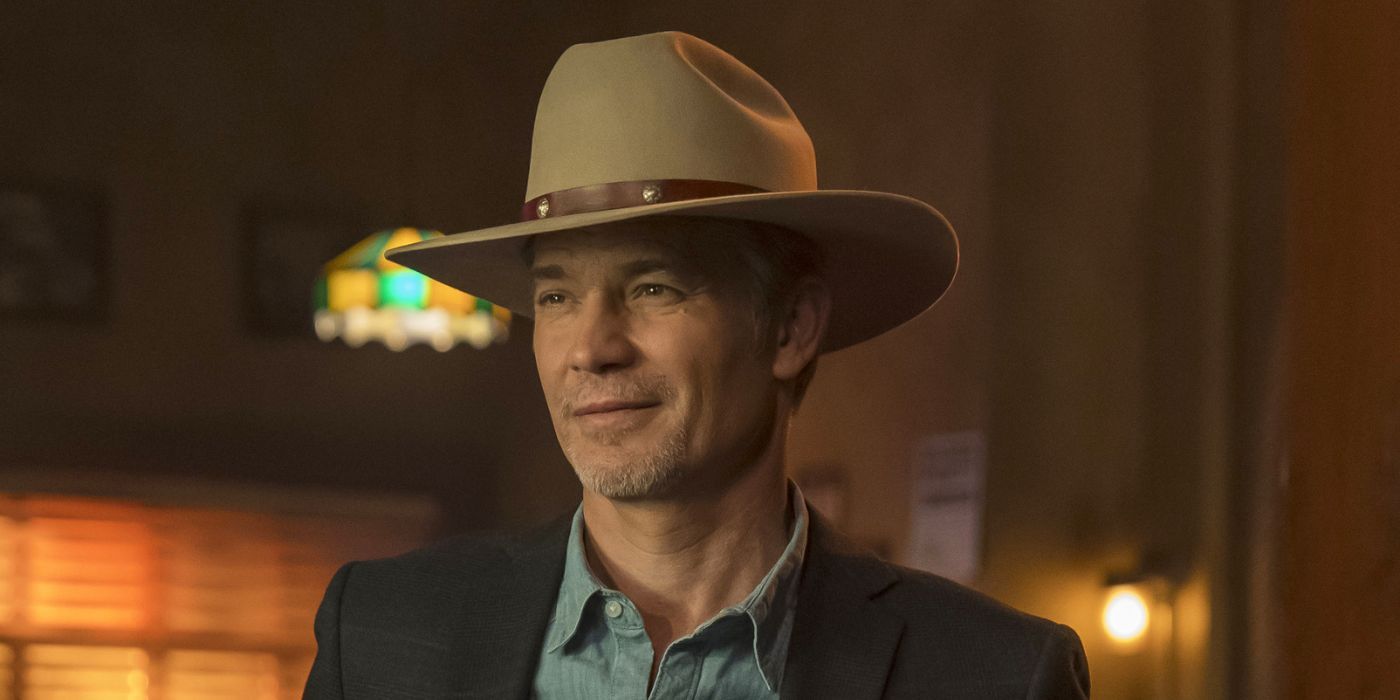 RELATED: Raylan Givens Is Surrounded by Friends and Foes in First 'Justified: City Primeval' Images
Also, made changes to credits: The series cast Olyphant as Deputy U.S. Marshal Raylan Givens, Vivian Olyphant as his daughter Willa Givens, Ellis as Carolyn Wilder, Holbrook as big bad Clement Mansel, Adelaide Clemens as Sandy, Vondie Curtis Hall as Sweety, Marin Ireland as Maureen, Norbert Leo Butz as Norbert, Victor Williams as Wendell, and Ravi Patel as Rick Newley.
Dinner acts as co-showrunner alongside Dave Andron, both serving as executive producers with Olyphant, Graham Yost, Sarah Timberman, Carl Beverly, Taylor Elmore, Chris Provenzano, and V.J. Boyd. Peter Leonard of the Elmore Leonard Estate executive produces in association with MGM Television. While Walter Mosley and Ingrid Escajeda are consulting producers, and Eisa Davis is a producer.
Justified: City Primeval premieres July 18 on FX. You can check out the new trailer below: