The Boys' Version Of Magneto & Supes' History
Summary
Gen V introduces new adult characters, including Andre's father, Polarity, who seems to be The Boys' version of Magneto. Polarity has his eyes set on a bright future for his son, but his vision doesn't involve helping people.
Polarity's power and villainous nature connect him to Marvel's Magneto. His and Andre's story in Gen V is reminiscent of Magneto and Polaris' story in Marvel Comics.
Polarity doesn't appear in the first three seasons of The Boys, likely because the original show's storyline doesn't intersect with Godolkin University. However, with the convergence of Gen V and The Boys, Polarity could be a perfect fit for season 4.
Gen V is expanding the world of Amazon Prime Video's hit series The Boys, revealing how young Supes become celebrities like the Seven and introducing a large cast of characters to boot. As The Boys focuses primarily on what's happening at Vought International, it's unsurprising viewers haven't met newbie Supes like Marie Moreau (Jaz Sinclair), Andre Anderson (Chance Perdomo), or even Golden Boy (Patrick Schwarzenegger) prior to the spinoff. However, there are a few adult characters who also play prominent roles in Gen V, and they seem well-known and well-connected within The Boys universe.
Among those adult characters is Andre's father, Polarity (Sean Patrick Thomas), an alumnus of Godolkin University who's seemingly gone onto big things. Polarity has his own statue at the school — where Golden Boy hides his final message to his friend — and he's a donor who appears to be fairly involved with the institution. Polarity has his eyes set on a bright future for his son, who is gearing up to become a member of The Seven. However, Polarity's vision for Andre's Supe career doesn't involve helping people, proving he fits right into The Boys' corrupt and soulless corporate world.
Polarity Is The Boys' Version Of Magneto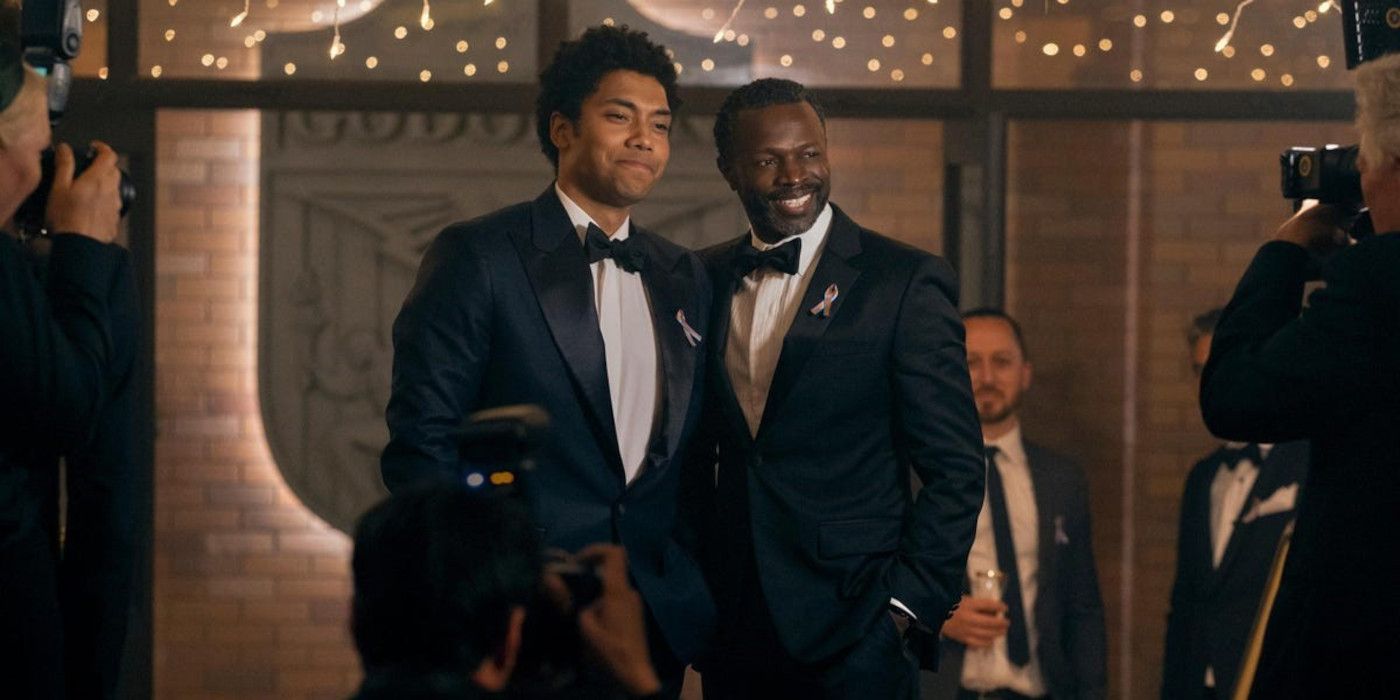 Gen V hasn't revealed a ton about Andre's father just yet, but Polarity seems to be The Boys' version of Magneto. Many characters in The Boys universe parody Marvel and DC heroes, offering dark and comical takes on these pop culture icons. Polarity's ability to manipulate metal suggests he's inspired by the X-Men villain. Polarity also appears to be somewhat nefarious, just like Magneto. He's fully aware of what's going on in the Woods, and given that he warns Andre to stop looking into the Supe experiments, he may be involved in them on some level.
Whatever Polarity's role in Gen V is, it's clear he'll pose a threat to the younger characters trying to help Golden Boy's brother. He already comes off as antagonistic toward his son, and it's possible he's the one who tipped off the Woods about Emma's (Lizzie Broadway) intrusion in Gen V episode 3. Hopefully, future episodes of Gen V will unravel more about Polarity's character and his part in the conspiracies happening near Godolkin University. His similarities with Magneto and early scenes tease where his Gen V storyline could go, especially if it's pulling from Marvel Comics.
Gen V's Polarity & Andre Story Copies Marvel's Magneto & Polaris
Polarity's power and villainous nature both connect him to Marvel's Magneto, but they aren't the only signs this Gen V character is a play on the X-Men villain. His and Andre's story throughout the first three episodes of Gen V is reminiscent of Magneto and Polaris' in Marvel Comics. Polaris, also known as Lorna Dane, is one of Magneto's children in the X-Men comics. She has the same abilities as her father, but she uses them very differently. Unlike Magneto, Polaris isn't a villain — though she never faces off against her father, either.
RELATED: When Gen V Is Set In The Boys' Timeline
Gen V makes it clear that Andre wants to be a better person than Polarity, even if he doesn't realize the extent of his father's corruption yet. He also has the same metal-wielding powers in Gen V, but he's likely to change the way he uses them, especially in the wake of Golden Boy's death. However, like Polaris, Andre doesn't seem like the type to willingly fight his father. He may be forced to face off with him before Gen V is through, but Marie or another one of the students may also get that honor instead.
Did Polarity Appear In The Main The Boys TV Show?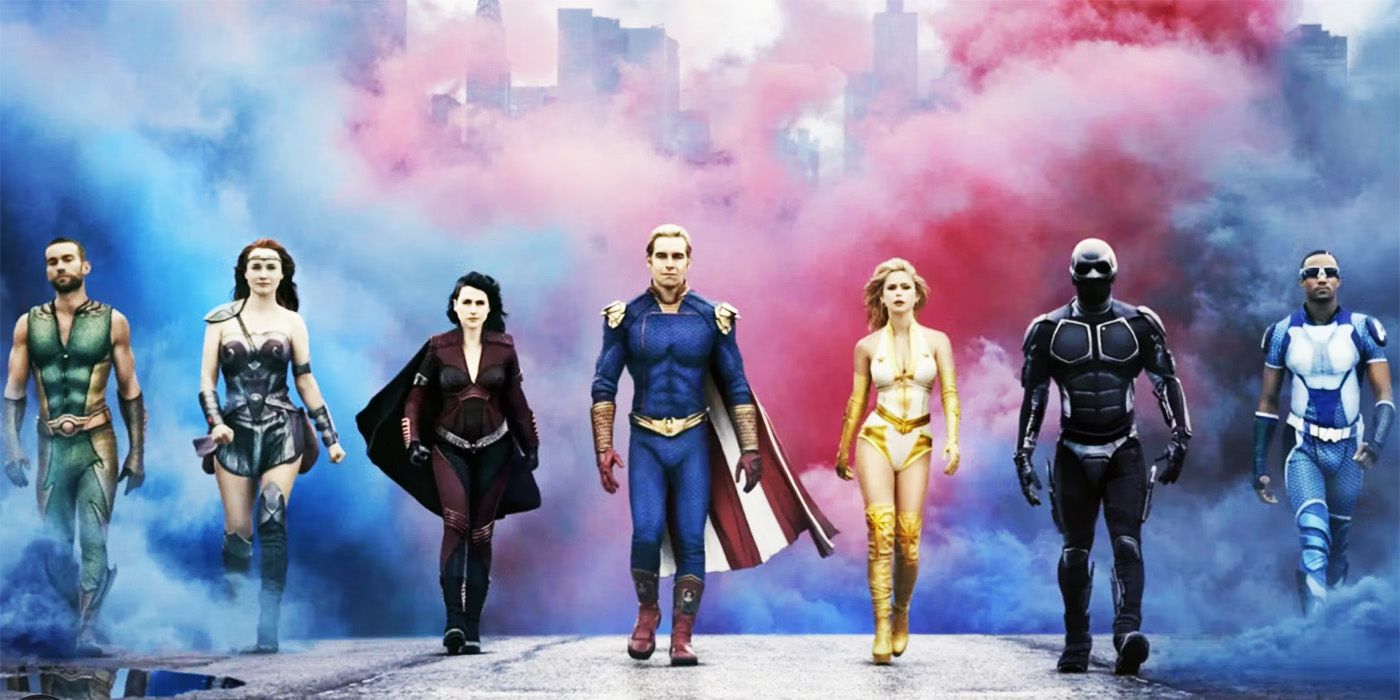 It's somewhat surprising, but Polarity doesn't appear in any of The Boys' first three seasons despite being a wealthy and influential figure in the show's universe. To be fair, Godolkin University doesn't factor into the original series — at least not during its earlier seasons. Although it's clear that Vought International knows what's happening in the facility dubbed the Woods, this storyline has yet to touch that of Homelander (Antony Starr) or The Boys team. That's likely why Polarity doesn't show up in The Boys seasons 1 to 3, as he's never had reason to cross paths with the original show's characters.
It's the same reason Gen V's Indira Shetty, another important figure at Godolkin University, never shows up in The Boys despite being in contact with Vought leaders like Ashley Barrett (Colbie Minifie). Both Indira and Polarity seem to frequent school fundraisers and similar events rather than the corporate and political gatherings that take place throughout The Boys. Additionally, they may be trying to downplay their relationship with Vought and vice versa. Whatever's happening in the Woods facility in Gen V, it's clear all parties want it kept a secret. As such, it makes sense Gen V's characters have kept out of the spotlight up until now.
Polarity Would Be Perfect For The Boys Season 4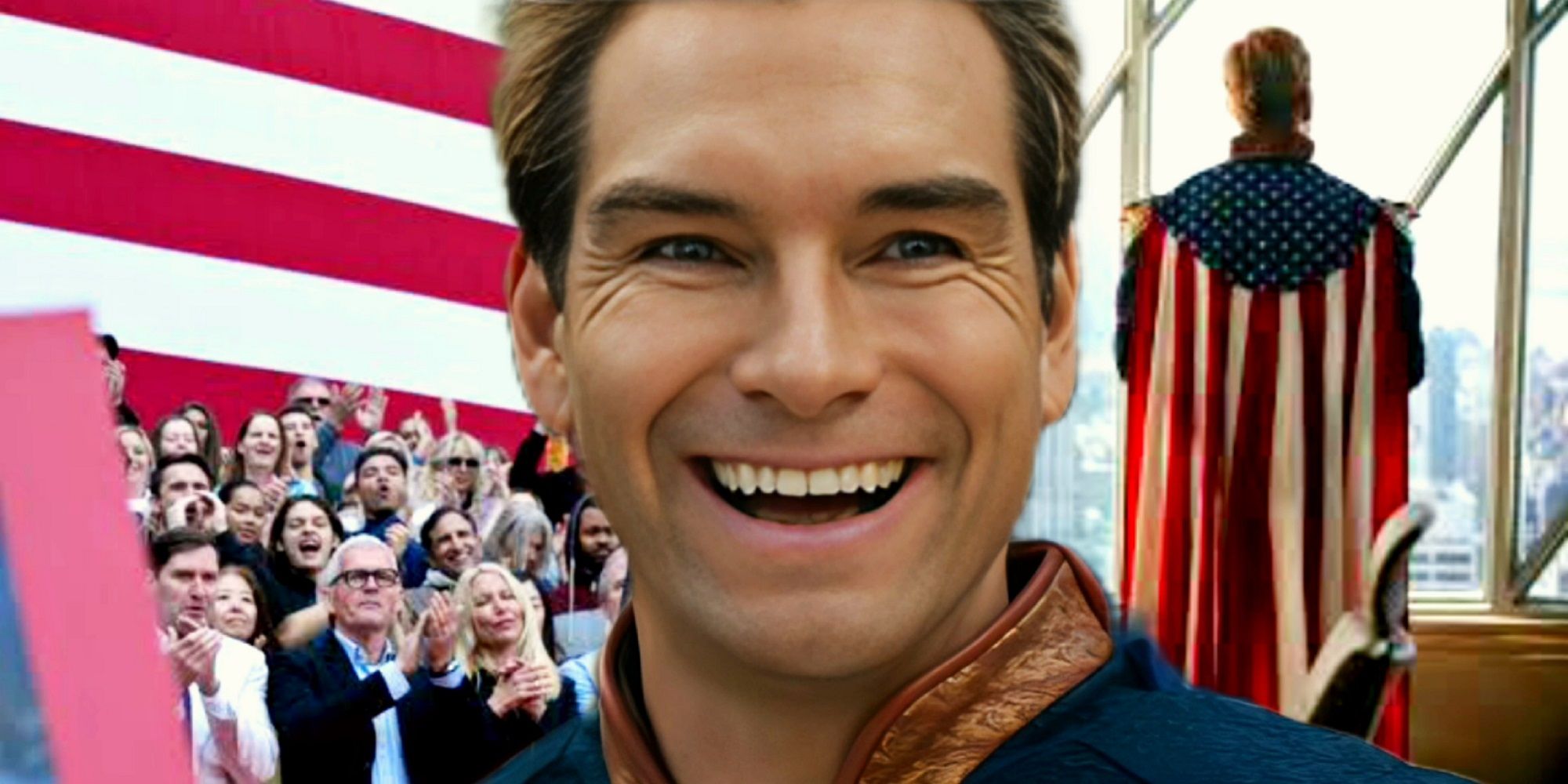 Although there are understandable reasons Polarity doesn't appear in The Boys, he'd be a perfect fit for season 4 — assuming he survives Gen V. With The Boys' revelation about Compound V kickstarting the events of Gen V — and the secrets of the Woods promising to expose Vought further — it's clear the two series will converge at some point in the near future. Whichever Gen V characters survive the spinoff series are bound to show up in future chapters of The Boys. And given Polarity's impressive power, he's a prime candidate for the main show.
Not only would Polarity provide The Boys with another intimidating and powerful villain, but he'd underscore how threatening the combination of raw ability and influence can be. As Stan Edgar (Giancarlo Esposito) notes in The Boys, Homelander is something of a loose cannon. His physical powers make him a force to be reckoned with, but Homelander doesn't have the political sense or strategy to make a truly terrifying sycophant. As such, Homelander's inexplicable popularity can only continue for so long. A savvier Supe could pose a greater threat to society, and if Polarity's anything like Magneto, he can prove as much.
Of course, there are more characters from The Boys comics that season 4 of the Amazon show still needs to introduce. With that in mind, it's hard to say how heavily it will focus on the newcomers from Gen V. Polarity's inclusion also depends on his fate in the spinoff. Viewers will have to keep watching to determine if he'll play a bigger role in The Boys universe later on.