The Afterparty Season 2's 10 Killer Suspects Explained
WARNING! This article contains SPOILERS for The Afterparty season 2, episodes 1 & 2!The Afterparty season 2 sees Danner return to investigate a murder at a wedding afterparty, with 10 characters being suspected of killing the groom, Edgar. Apple TV's comedic whodunit series brings back three original The Afterparty characters, Detective Danner, Aniq, and Zoe, when the latter two find themselves at the center of yet another murder mystery. After successfully solving the murder of their former classmate Xavier at their high school reunion's afterparty, Aniq and Zoe recruit Danner to investigate another death, though this time the victim is Zoe's new brother-in-law Edgar.
Each episode of The Afterparty season 2 is told by a different murder suspect through the lens of various movie genres, with the differences in each tale helping Danner put together the truth behind Edgar's death. With Aniq and Grace's stories having already been told, the remaining episodes of The Afterparty season 2 depict the night in question through the perspectives of eight other wedding guests. From immediate family, new in-laws, and the bride to unrelated guests, there are 10 primary suspects for Edgar's killer that must prove their innocence to Danner.
10
Aniq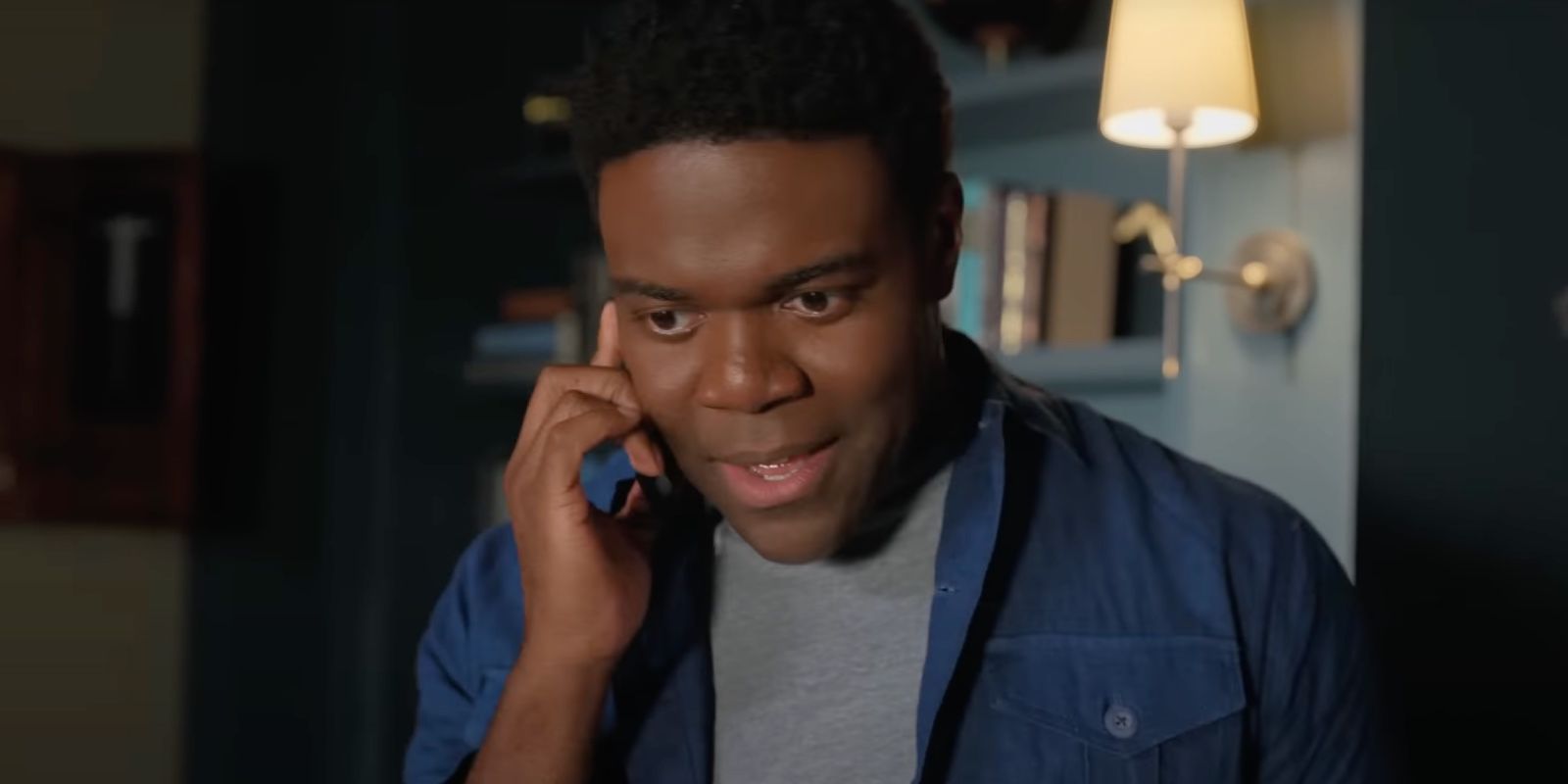 Similar to The Afterparty season 1, Sam Richardson's kind character Aniq finds himself a murder suspect when attending the wedding of his girlfriend Zoe's sister. Aniq was already considered a suspect in the murder of his former classmate Xavier, though he was cleared when it was revealed that his old friend Yasper was responsible for killing the pop star. After winning over his long-time crush Zoe at the high school reunion, Aniq hopes to get the blessing of her parents when attending her sister Grace's wedding. Of course, the event turns sour when the groom is found dead the following morning, leaving Aniq an unlikely suspect in Edgar's murder.
Aniq's recollection of the wedding is told as a rom-com in The Afterparty's season 2 premiere, where he appears to be cleared by Detective Danner. Aniq doesn't necessarily point a finger at who he thinks could be Edgar's killer, but he does withhold some evidence in an effort to keep the bride from being labeled the prime suspect. After finally divulging some clues that could incriminate Grace, Danner takes on Aniq as her "partner" in the unofficial investigation, though there's always the possibility that Aniq was secretly or unintentionally involved in Edgar's death.
9
Grace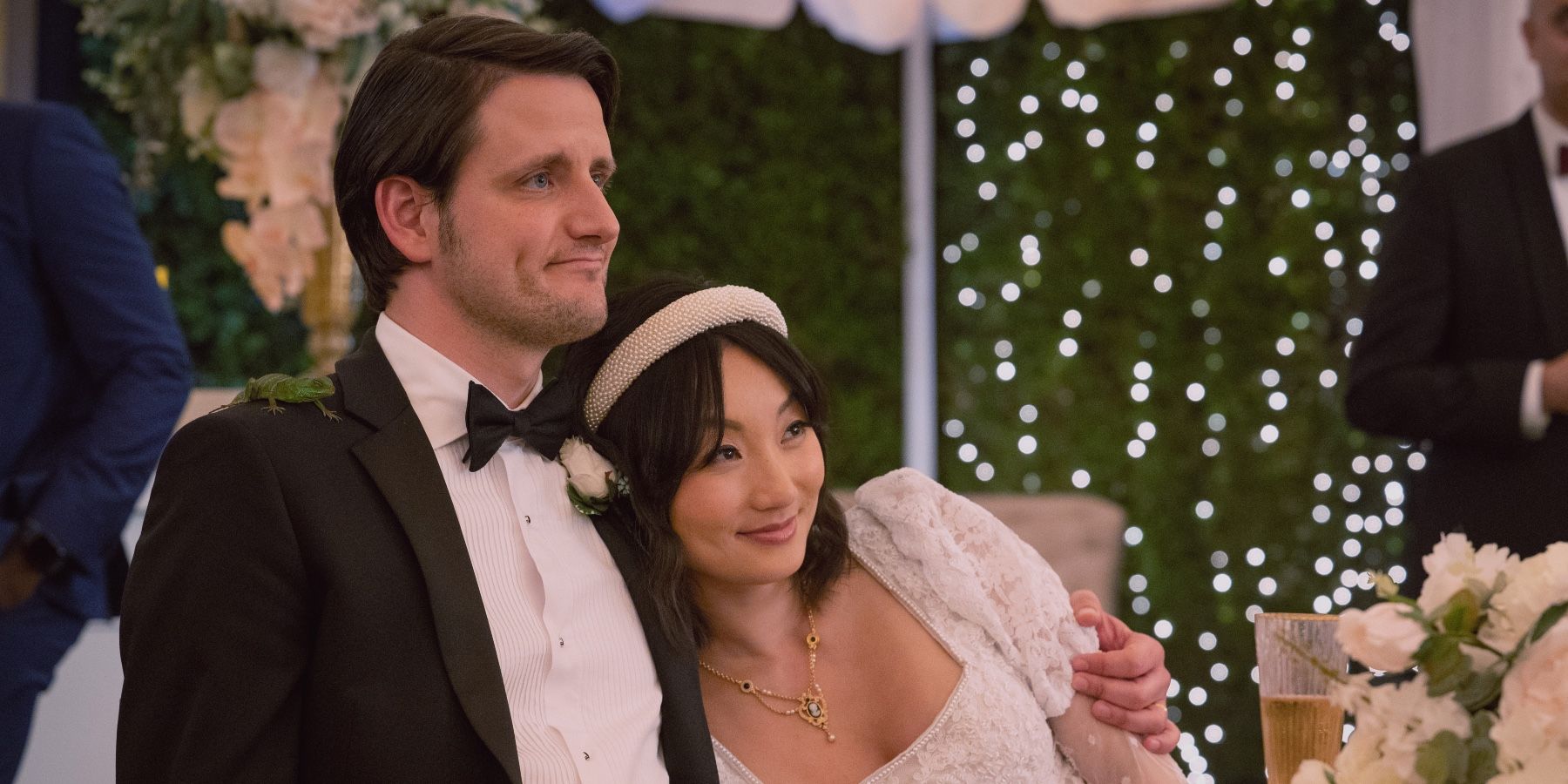 Zoe's sister Grace wakes up the morning after her wedding not only to discover that her husband has been fatally poisoned, but that she's also the number one suspect in his murder. Grace recounts the night of her wedding as an Austenian period drama, revealing that she had put crushed Adderall – not poison – in Edgar's drink to keep him awake for the afterparty. Edgar's mother Isabel implies that Grace killed him in order to inherit his considerable wealth, but her story ultimately suggests that she didn't kill her new husband. Rather, Grace's The Afterparty season 2 episode seems to implicate her sister Zoe.
8
Zoe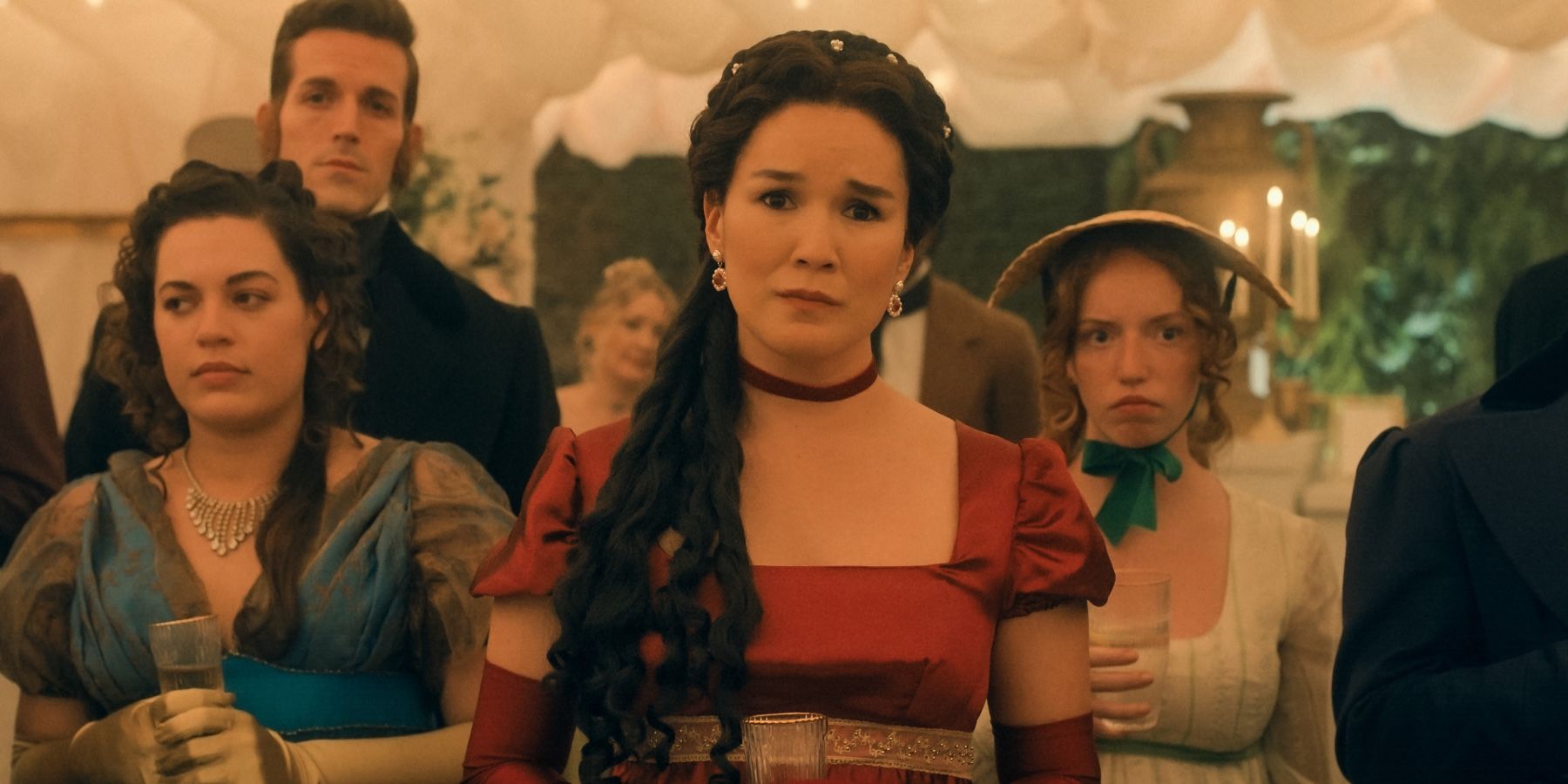 Also returning after solving Xavier's murder case in The Afterparty season 1's ending, Zoe's status as a killer suspect is far more personal in season 2 of the Apple TV series. Having finally begun a romance with Aniq in The Afterparty season 1, Zoe brings him as her date to her sister Grace's wedding, though the returning character worries that her sister doesn't actually want to marry Edgar. After Zoe tells Grace that she shouldn't marry Edgar if she's not happy, blame is pointed in her direction, suggesting she may have killed Edgar to save her sister from a potentially unhappy marriage. Zoe's story won't be told until the end of The Afterparty season 2, which will be crucial to identifying Edgar's killer.
7
Ulysses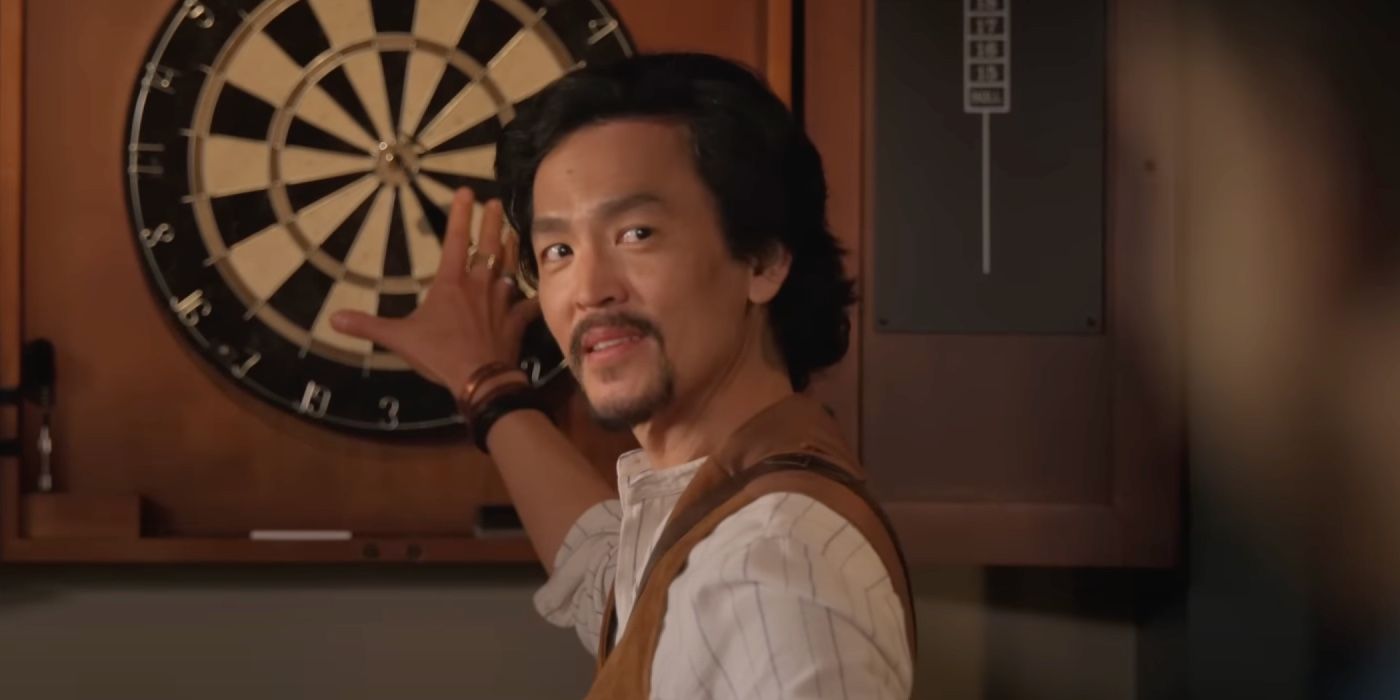 Zoe and Grace's Uncle Ulysses is another suspect in Edgar's murder. John Cho's The Afterparty season 2 character arrives during the rehearsal dinner as a "gift" to Grace from Edgar, with the eccentric Ulysses making his mark throughout the event. The Afterparty episodes 1 and 2 imply that Ulysses could have poisoned the camel's milk that he brings in a horn, as Edgar and his lizard refuse to drink it after sensing something strange about it. It's possible that poison still could have entered Edgar's drink throughout the night, but it's unclear what motive Ulysses would have in killing Edgar after the wedding.
6
Isabel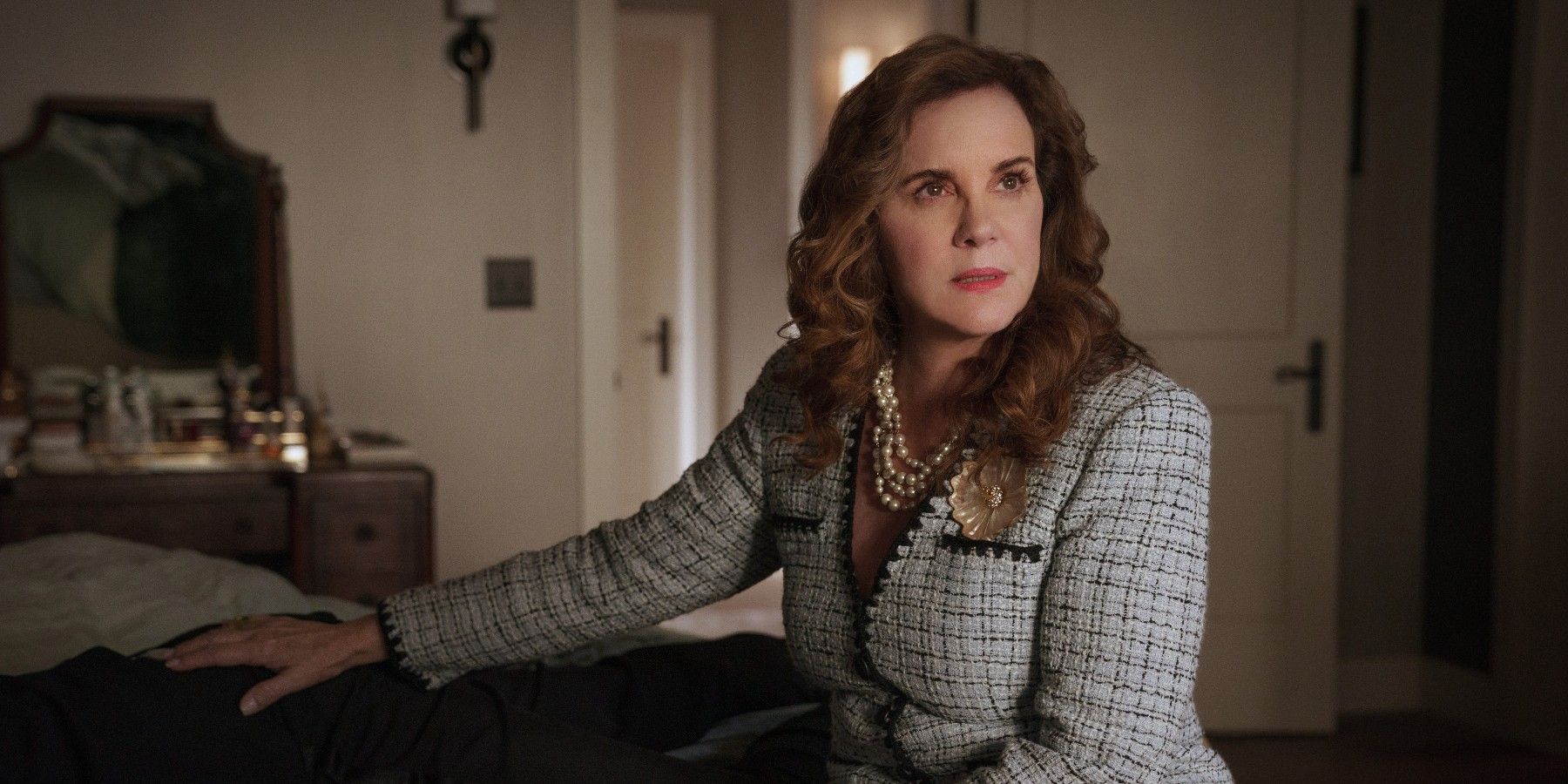 Edgar's mother Isabel, played by Elizabeth Perkins, is also suspected of killing him, though her potential reasoning for doing so has yet to be revealed. Isabel is the widowed mother of Edgar and the adoptive mother of Hannah, who appears to dislike Grace, her family, and Aniq during The Afterparty season 2. Considering Isabel is quick to point fingers at other guests without any evidence, she could be deflecting blame from herself in regard to her son's demise.
5
Hannah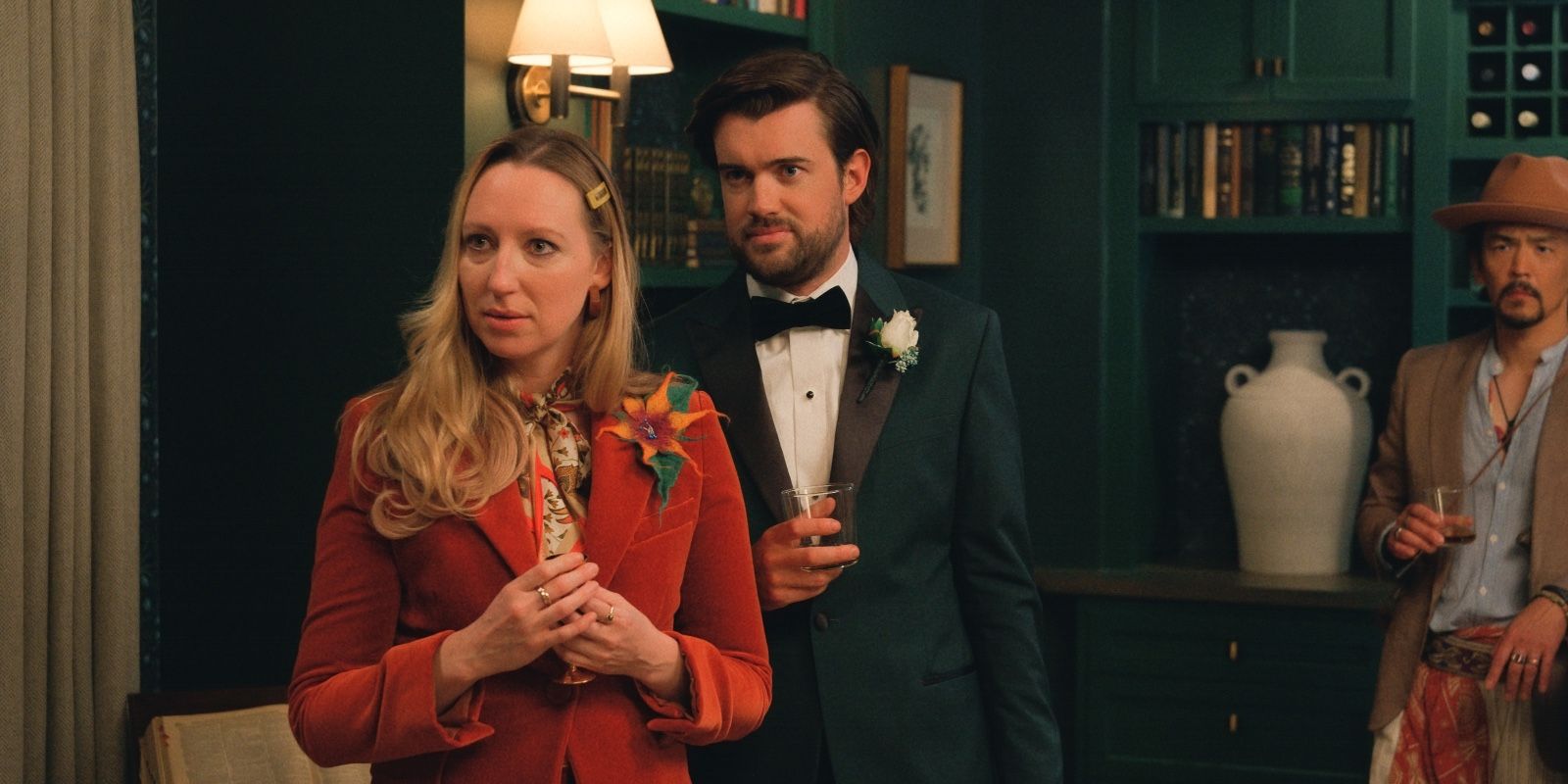 Edgar's adoptive sister Hannah is also considered a suspect in the groom's murder. Perhaps related to the fact that she and Edgar must always disclose that she was adopted when discussing their kinship, Hannah appears to be on the outs with her family members. Grace's story in The Afterparty season 2, episode 2 suggests that she became close with her new sister-in-law, but Hannah could have still harbored malicious intentions for her brother. Hannah's motive isn't clear, but there seems to be much more to the family's dynamic than The Afterparty has revealed so far.
Related: The 35 Best TV Shows On Apple TV Plus
4
Sebastian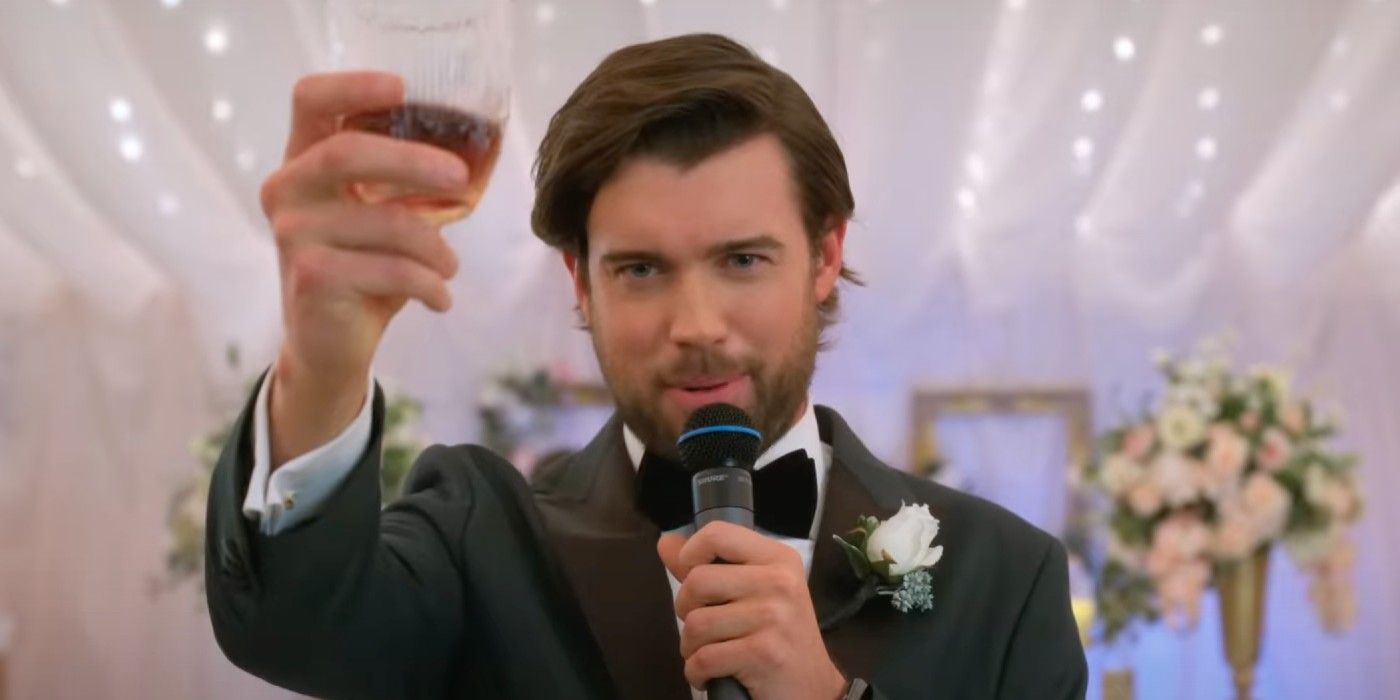 The best man Sebastian is another compelling killer suspect in The Afterparty season 2, which would most likely be related to a business or personal rivalry with Edgar. Sebastian exudes charm at the wedding as he wins over Grace and Zoe's family, much to the annoyance of Aniq. Sebastian appears to be one of the most suspicious characters as he specifically tells Grace to demand a first dance from Edgar, which could have been a way to distract the groom from the best man's unknown plans. Despite being Edgar's best friend, Sebastian is certainly not cleared as a suspect in The Afterparty season 2.
3
Vivian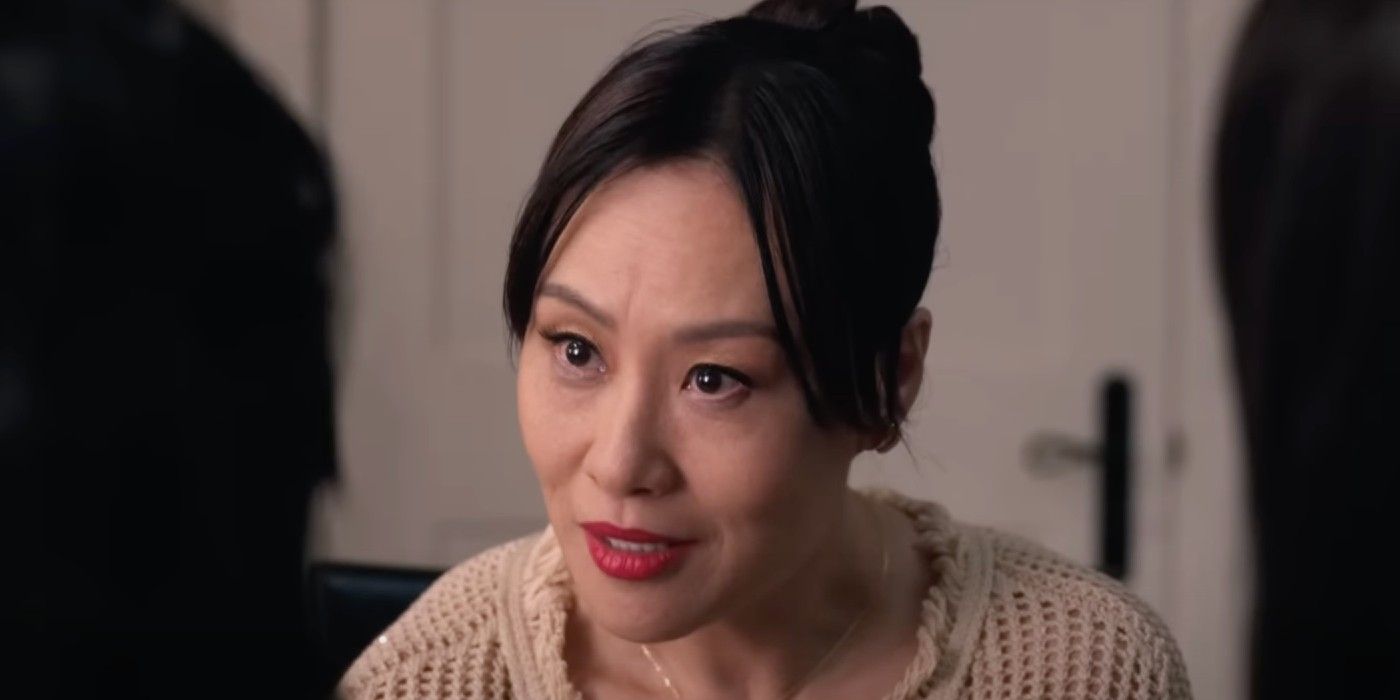 Having only spoken a few words in The Afterparty season 2's first two episodes, Grace and Zoe's mother Vivian being Edgar's killer would be a shocking reveal. Nonetheless, given she was a guest at the wedding afterparty, she remains a suspect in Edgar's murder. It's possible that Vivian killed Edgar accidentally, as she doesn't seem to have a motive for poisoning her new son-in-law. However, given that Vivian seems to be the least-likely suspect, this makes her role all the more suspicious.
2
Feng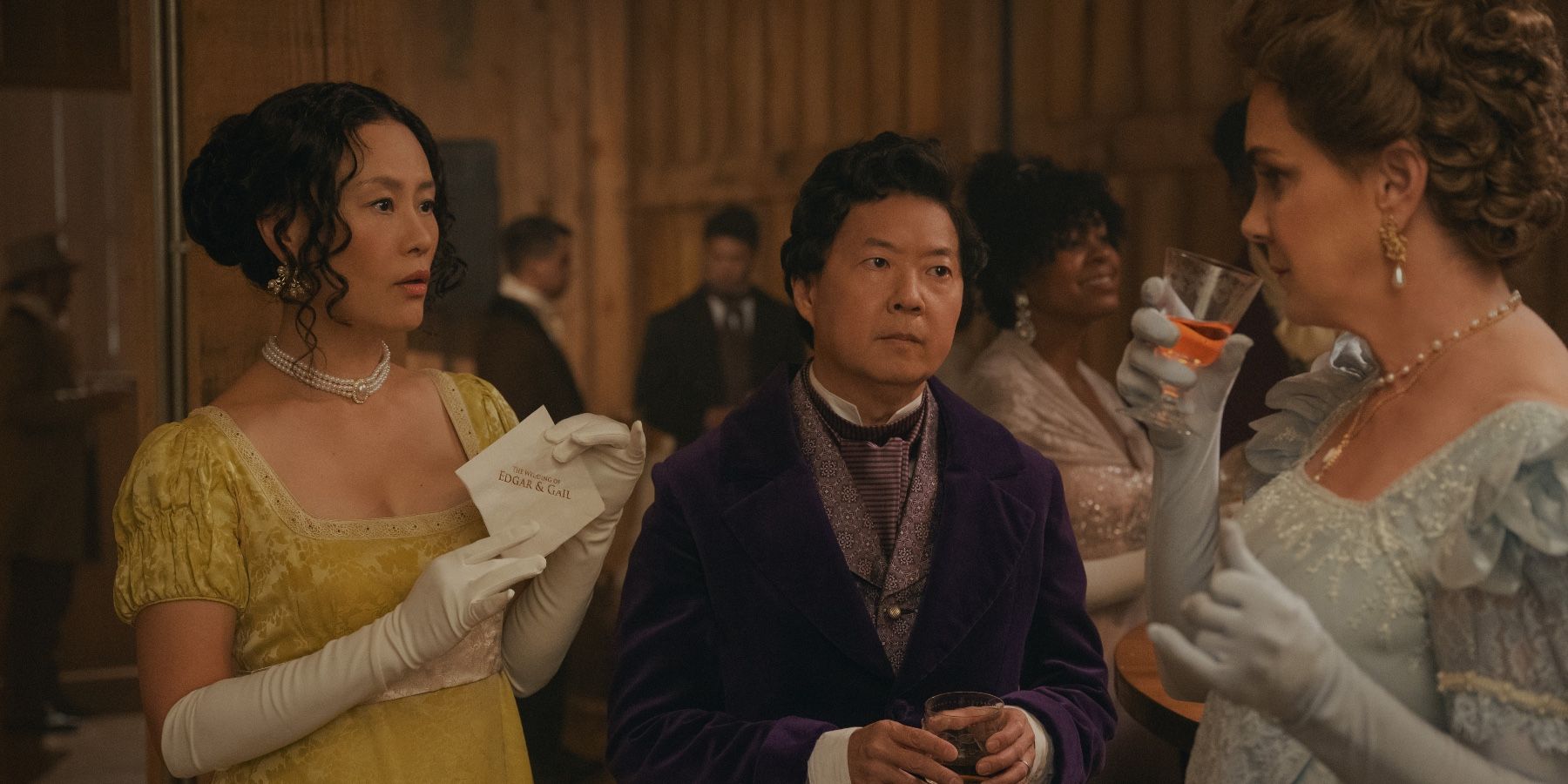 While Zoe and Grace's father Feng, played by Ken Jeong, exhibits a clear distaste for Aniq, he doesn't seem to harbor ill will toward Edgar. On the contrary, Feng seems to enjoy the lavish wedding his family is able to throw while also promoting his Taiwanese shaved ice business. Aniq and Grace's stories don't compellingly implicate Feng in Edgar's killing, but it's still possible that he and Edgar were involved in a feud that the two characters didn't pick up on. Since Feng's side of the story isn't told until later in The Afterparty season 2, there's still plenty of time to assess whether he factors into the crime.
1
Travis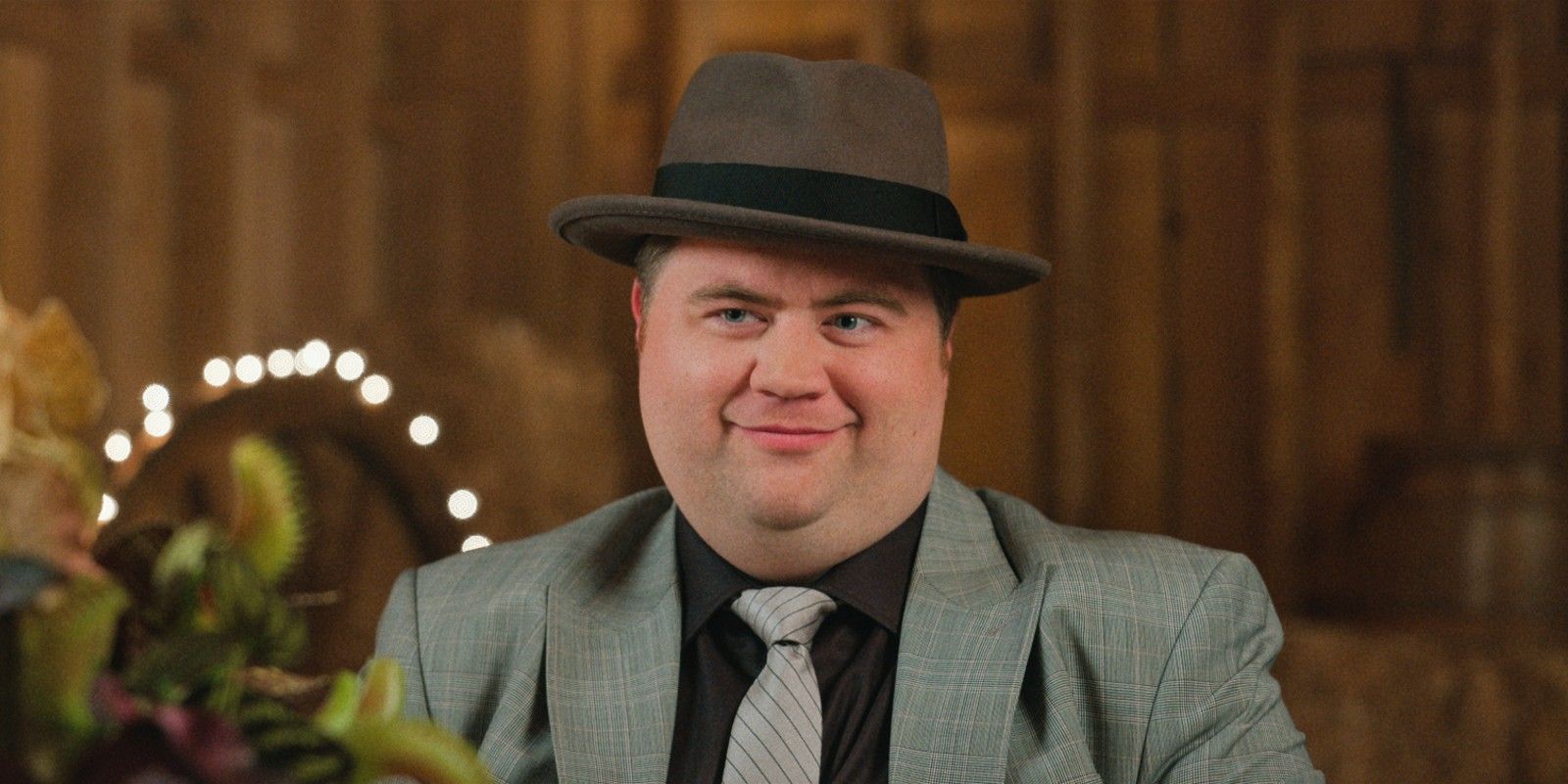 Perhaps one of the most obvious suspects in Edgar's killing is Travis, who is Grace's ex-boyfriend. Only invited to the wedding as a courtesy, Travis appears to still harbor feelings for Grace, and is even heard saying that he has to "save" her before the wedding. Travis thinks of himself as an amateur detective in The Afterparty season 2, but this could be a cover-up for a crime he commits in his efforts to "save" Grace from Edgar. Though Edgar and Travis haven't exhibited any feuds with one another, the jealous ex-boyfriend is a likely suspect.