'Terrifier 3' Scares Up Impressive Budget & 2024 Release Window
2022 was such a memorable year for horror. Particularly horror sequels and one of the most talked about films of last year was Terrifier 2. The sequel to writer-director Damien Leone 2016 slasher saw the deadly return of Art the Clown. It was bigger, bloodier, and bolder in every conceivable way when compared to the cult original. It even reportedly made moviegoers pass out and throw up in some instances. Now, Terrifier 3 is officially on the way!
Coming exclusively from Deadline, Leone will be returning to the third film as writer-director along with producer Phil Falcone. There are no plot details at this time, but Art himself David Howard Thornton and Lauren LaVera who made her debut as final girl Sienna in the second film are expected to be returning for the next installment. Terrifier 3 will also be getting a much bigger budget. The second film was only made for around $250,000 and went on to make an insanely profitable $15 million at the worldwide box office. The third film's budget is expected to be in the "low-mid seven figure range".
France-based distributor The Coven will be launching worldwide sales on the film. When talking about her excitement for Art's third bloodbath Priscilla Smith of The Coven stated, "There will be a much bigger budget this time around, which is intended to give the filmmakers more creative freedom, and let them be as wild as they can be. And, all jokes aside, we are going for that Oscar this year." Leone would add to that saying, "Terrifier 3 will be another boundary pushing addition to the horror genre, continuing the no holds barred, uncompromising exploits fans of the franchise have come to expect and celebrate. If you thought Art the Clown's reign of terror in part 2 was extreme, you haven't seen anything yet."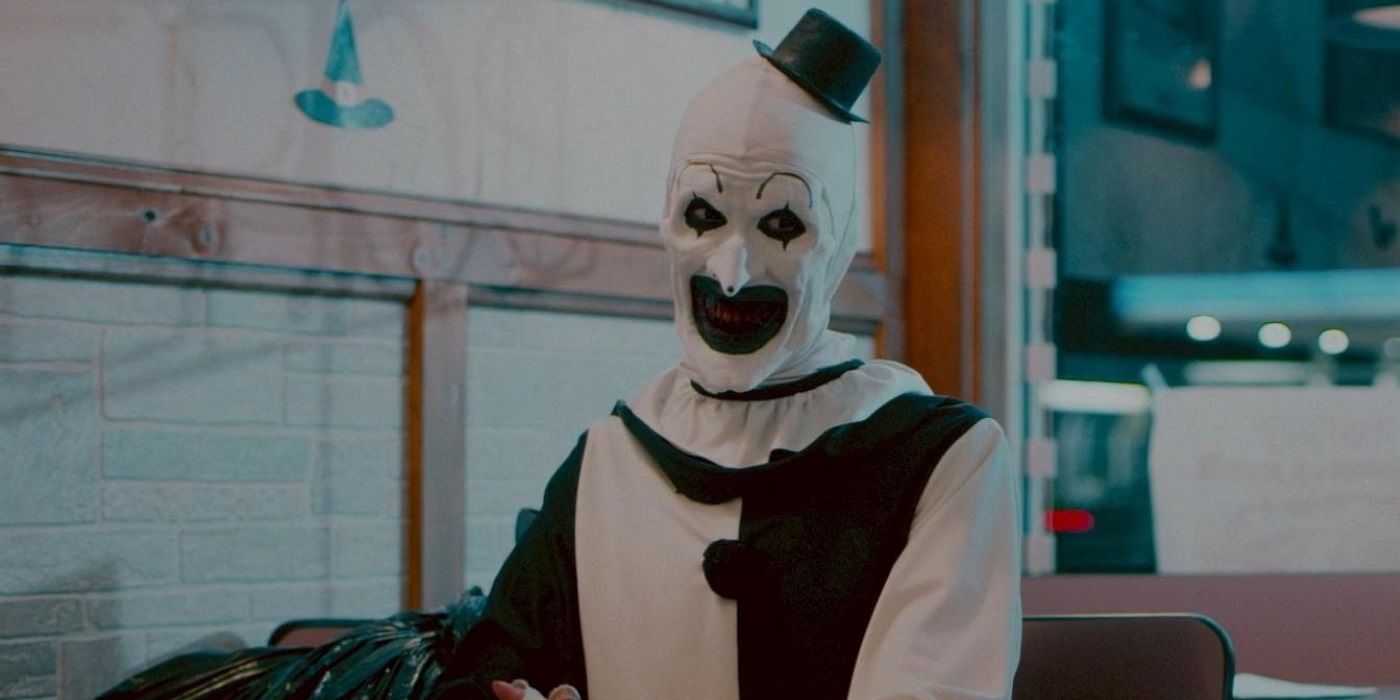 RELATED: 'Terrifier's Art the Clown Is the Horror Icon of the 2020s
Terrifier 2 Lived Up To Its Bloody Name
Those comments should make Terrifier fans very excited, especially given how epic and bonkers Terrifier 2 already was. From its direction to its killer performances to the insane sequences of death, it was the definition of horror epic. There was so much beautiful carnage to make any horror nut happy, but more importantly Terrifier 2 gave us one of the best final girls in years. Everything about Sienna made her an instant genre icon and how she tied into the ever evolving lore of Art the Clown was uniquely compelling. LaVera played her brilliantly, so it's going to be interesting to see where she takes Sienna's battle with Art next. There are still a lot of mysteries surrounding her backstory and the last time we saw Art they were literally being reborn through his victim from the first film played by Jenna Kanell. Oscar worthy material that the third film is sure to top.
When Does Terrifier 3 Release?
Terrifier 3 doesn't have an official release date yet, but it has been given the release window of late 2024. Filming is expected to start this November or December. While horror fans wait for Art's dreadful return and their future Oscar campaign, you can stream Terrifier 2 on Amazon Prime Video. The trailer can be seen down below.