[SPOILER] Deserves To Be the New Richmond Coach
Editor's Note: The following contains spoilers for Ted Lasso Season 3One of the many highlights of Ted Lasso's three-season run has been watching Brett Goldstein's Roy Kent evolve from Richmond's angry captain into an approachable assistant coach who is learning to be more open with his emotions. Season 3's finale, "So long, Farewell," saw Roy take another step on his journey, taking over from the titular Ted (Jason Sudeikis) as the Greyhound's senior coach. While some fans may have been expecting the recently returned Nate (Nick Mohammed) to step into Ted's shoes, it's fair to say that Kent has earned his new position, with his character development and commitment to the club being the crux of that.
RELATED: This 'Ted Lasso' Duo Have Had the Best Arc of the Series
Roy Understands the Lasso Effect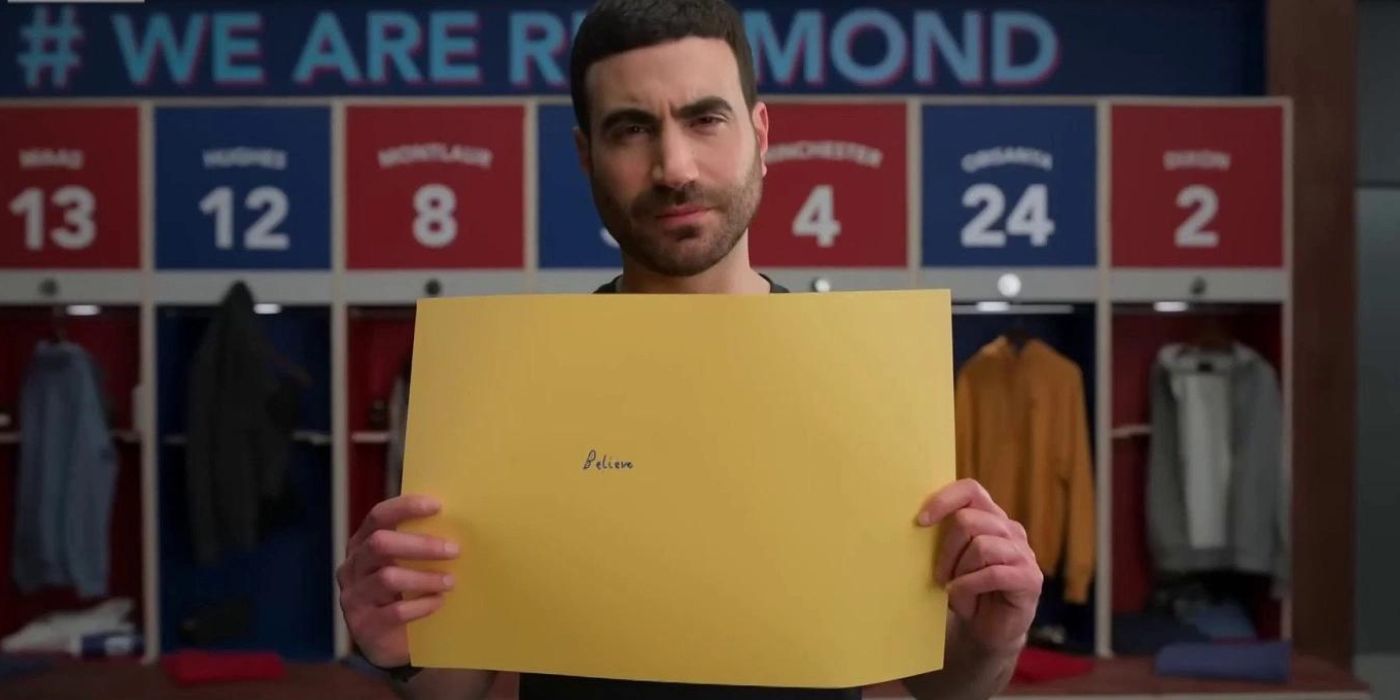 Ted Lasso's Season 3 finale reminded us of Ted's impact on those around him — the Lasso Effect! Since arriving at Richmond, he's given characters courage, and reminded the team of the importance of second chances and that positivity and belief conquer all. No character has been impacted more than Roy, whom we've seen transform from an unbreakable stone wall to a caring leader, one who's more accepting and transparent with his emotions, a point reiterated in the finale, where Roy finally went the therapy with Dr Sharon (Sarah Niles). Roy truly reflects the power of the Lasso effect and Richmond needs that in their coach — someone who can follow in the footsteps of Ted.
In the finale, ex-reporter Trent Crimm (James Lance) reveals the title of the book he's been writing after shadowing Richmond all season: "The Lasso Way." When asking Ted for feedback on the book, the departing coach's simple note regarded a change to its title, suggesting that Richmond's rise was never about Ted. This could perhaps be a nod to the show continuing without Sudeikis (there has been no official word yet if Ted Lasso is ending with Season 3), but also a reminder that the infectious spirit he brought to the club should live on — and the team needs a coach who can embody that. Roy, being the character most impacted by his attitude, is the obvious choice to lead the team forward. While he still has a long way to go and is far from a Lasso replacement, he's the character who understands Lasso's spirit the most, and the important effect that it has on those around him.
Perhaps one of the biggest examples of this is how Roy handled the press conference following Isaac's (Kola Bokinni) on-field outburst towards a horrible fan. Not only did his reluctant embrace of the press conferences act as a step towards the coaching position, but his public response when asked about Isaac's incident was Ted-like, going on a lengthy life-affirming analogy, before ending with, "We'll treat him with love." It's a statement that could've come from Ted himself. Roy truly understands the Lasso effect.
Richmond Is in Roy's Blood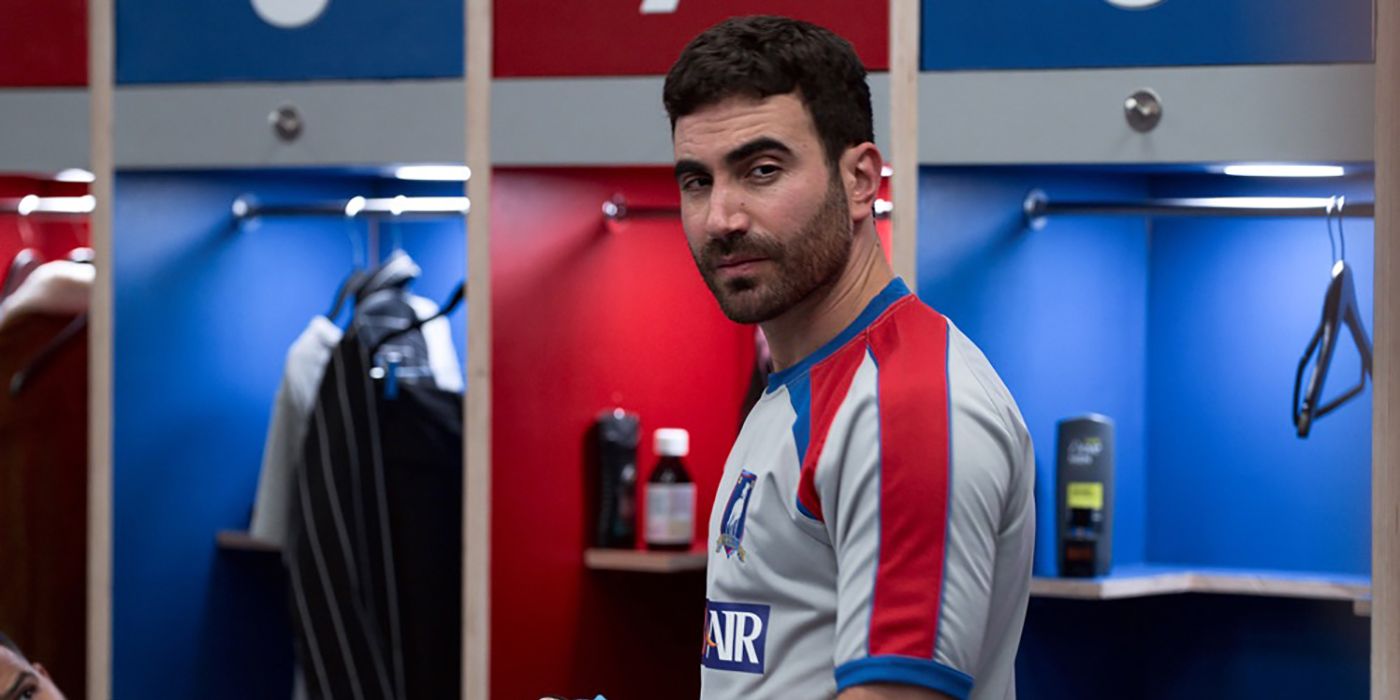 After a career at Chelsea FC, Roy played out the rest of his career at AFC Richmond, closing it out as the club's captain before retiring from the sport at the end of Season 1. Leaving the playing group was a hard decision for him, with his commitment to the club and the fans who chanted for him on full display in his final game, where he was cheered off the pitch after succumbing to yet another injury. After a stint as a presenter, Roy quickly found his way into Richmond's coaching staff, a position that brought him fulfillment and developed his leadership abilities. It's this unwavering commitment to the club that makes Roy the most deserving of being the Greyhound's new coach.
This commitment is a sharp contrast to the position's other candidate in Nathan Shelly — The Wonder Kid! After storming off mid-match and departing his assistant coach position at Richmond, Nate took up the role of senior coach at West Ham, working under its antagonistic owner, Rupert (Anthony Head). While Nate underwent a powerful redemption arc this season, ultimately ending up back at Richmond, it would be wrong for him to immediately jump up to the senior coach position. Yes, Nate did gain back the respect of the club's players, but with a committed Roy Kent waiting in the wings, it'd be the wrong choice to immediately promote him to the best seat in the house. Besides, while the team may be back on his side, football fans tend to be much less forgiving! For now, Nate can earn back their respect as an "assistant to the kit man."
Roy's Time as Jamie's Coach Shows He Is a True Leader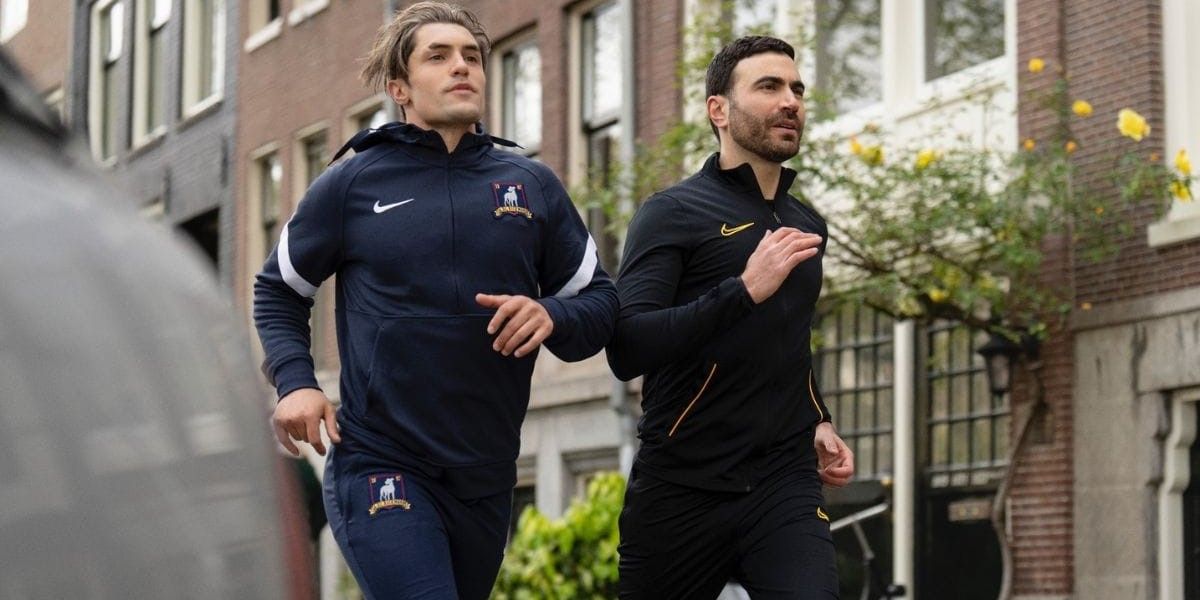 After butting heads as fellow players, Roy and Phil Dunster's Jamie Tartt have gone from enemies to besties over the course of the show, becoming Ted Lasso's biggest power couple of Season 3. With Jamie desperately wanting to add to the team and become the best player possible, Roy offers to become Jamie's one-on-one coach early in the season, a reflection of how far the two have come since their on-field clashes back in Season 1. This experience pulled the two closer, and "So Long, Farewell" saw them reflect on their time together. It's a sweet moment cut short by girl problems, but one that highlights the development of them both.
His time as Jamie's solo coach solidifies Kent as a true leader at Richmond. Giving their time to their players is an important quality in a coach and highlights Roy's continued commitment to his team and of course, to his friend. This time also gave Roy further experience in developing a coaching style — something that is hard to craft when an assistant coach. It's also hard to look past the fact that Jamie has experienced a similar character development to Roy, becoming a silent leader of the team. Perhaps Roy is passing the Lasso effect on — The Kent Effect! Regardless, coaching Jamie was Roy's next big step in moving forward as a leader, and he'll be a better coach for it.
With Ted back in Kansas, Ted Lasso Season 3 leaves us with Richmond looking to the future, a future led by Roy Kent. With big shoes to fill, Kent embodies the commitment, heart, and experience of Ted, qualities that his former coach would be proud of.