Spider-Man's Life Has Been Ruined by One Tragic Rule Since 1963
Spider-Man's financial struggles, caused by his secret identity and worsened by his poor money management skills, have been a unique aspect of the character's relatability since 1963, and this is why Marvel will never get rid of them, regardless of how much the character has grown since then.
Spider-Man is one of the most iconic and relatable superheroes in comic book history because he has to face everyday challenges. One of the most significant aspects of Spider-Man's character is his secret identity as Peter Parker, which has caused him a great deal of financial trouble throughout his crime-fighting career. Maintaining his anonymity is crucial to protecting his loved ones and living a somewhat normal life. However, keeping his identity a secret also means that Peter can't profit from his heroic exploits. Unlike other superheroes, who can monetize their abilities or rely on their wealthy alter-egos, Spider-Man is often struggling with money problems.
Spider-Man's Secret Identity Has Been A Financial Burden Since 1963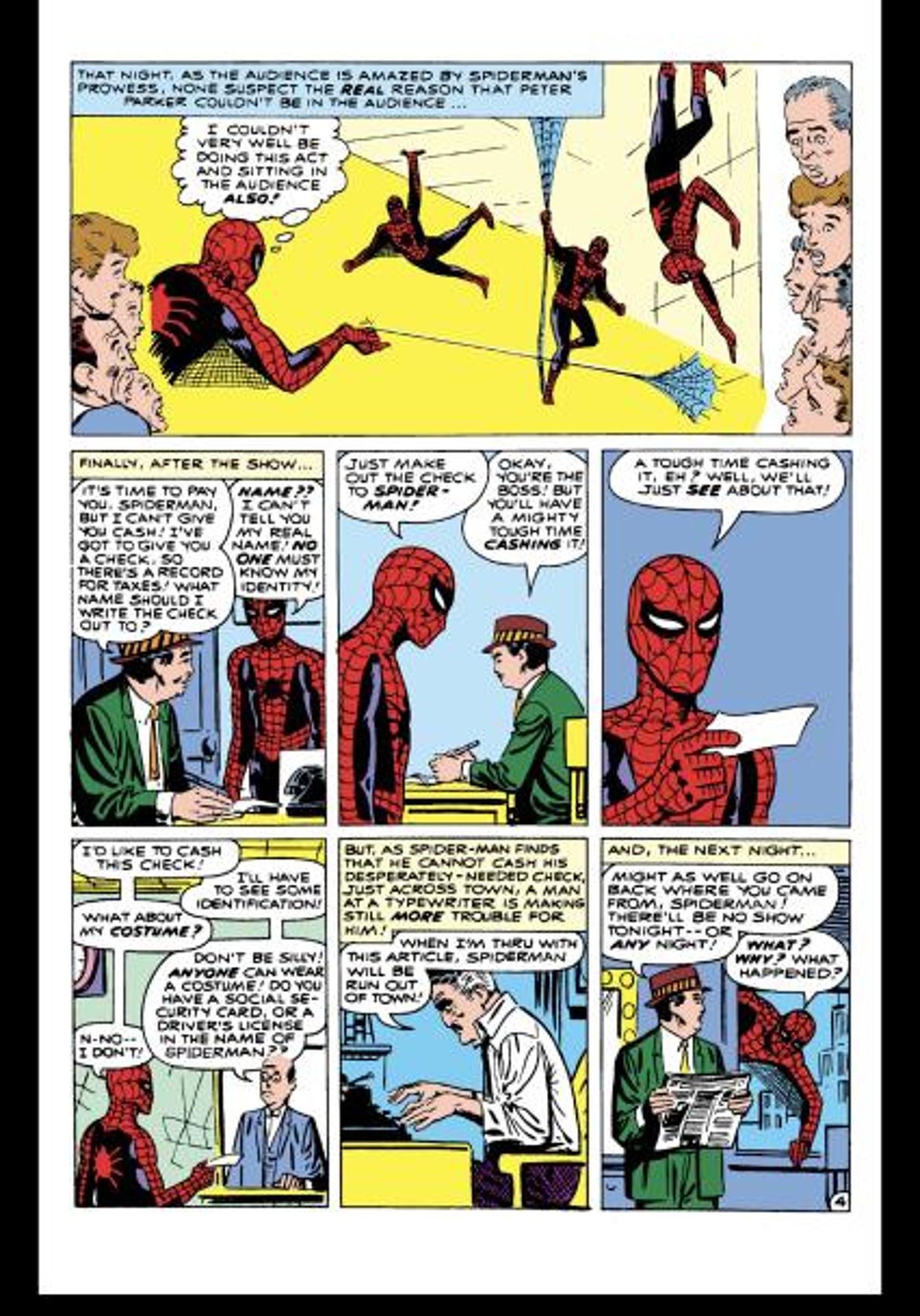 In the first issue of Spider-Man's first solo series, Amazing Spider-Man #1, created by Stan Lee and Steve Ditko, Peter attempts to solve his financial struggles by performing as Spider-Man. Unfortunately, without any proper identification, he can't cash the check. This mishap clearly had a major impact on the character, to the point where he can still be heard talking about it nearly 50 years afterward. In Amazing Spider-Man #661, created by Christos N. Gage, Reilly Brown, Victor Olazaba, and John Rauch, Peter recounts his failure to cash the check while substitute teaching at the Avengers Academy. Instantly, one of his students provides a simple suggestion that he should have used shell companies to receive the payment under the business name "Spider-Man, LLC". This lighthearted exchange underscores the fact that Peter's economic woes are not solely due to his secret identity but also his lack of financial savvy.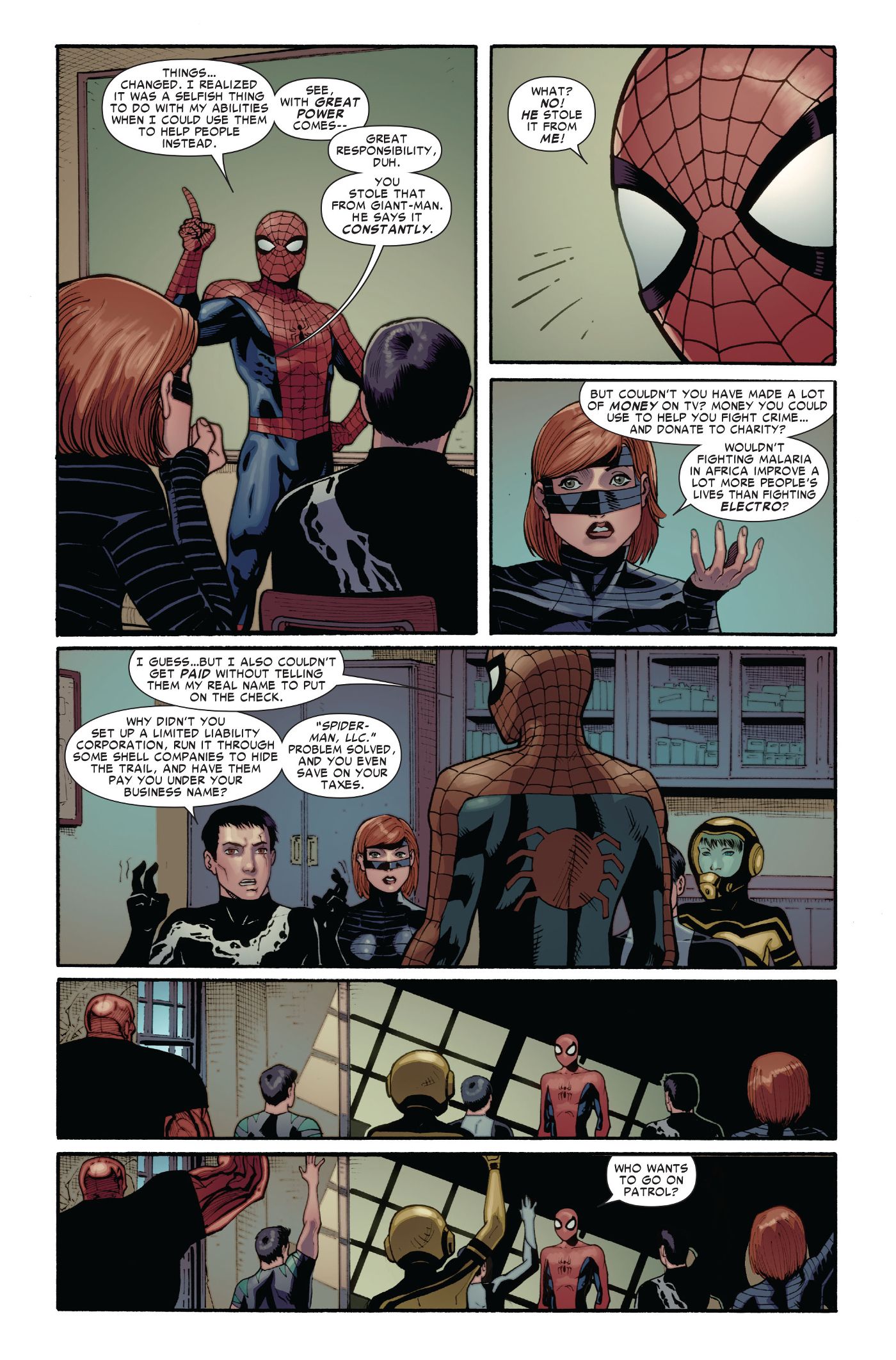 This was also confirmed when Marvel and Visa once collaborated on an educational comic, Avengers: Saving the Day, created by James Asmus, Christos N. Gage, and Andrea Di Vito, in which Spider-Man learns all about financial literacy from the Avengers. While stopping Mole Man from robbing a bank, Spider-Man gets a lesson on the value of budgeting and saving. By highlighting Peter's financial struggles, Marvel And Visa offered a unique perspective on the superhero genre. This aspect of the character demonstrates that even superheroes can face real-world problems, making Spider-Man's storylines more engaging for readers.
Spider-Man Has Always Been a Hero of the People – Maybe Too Much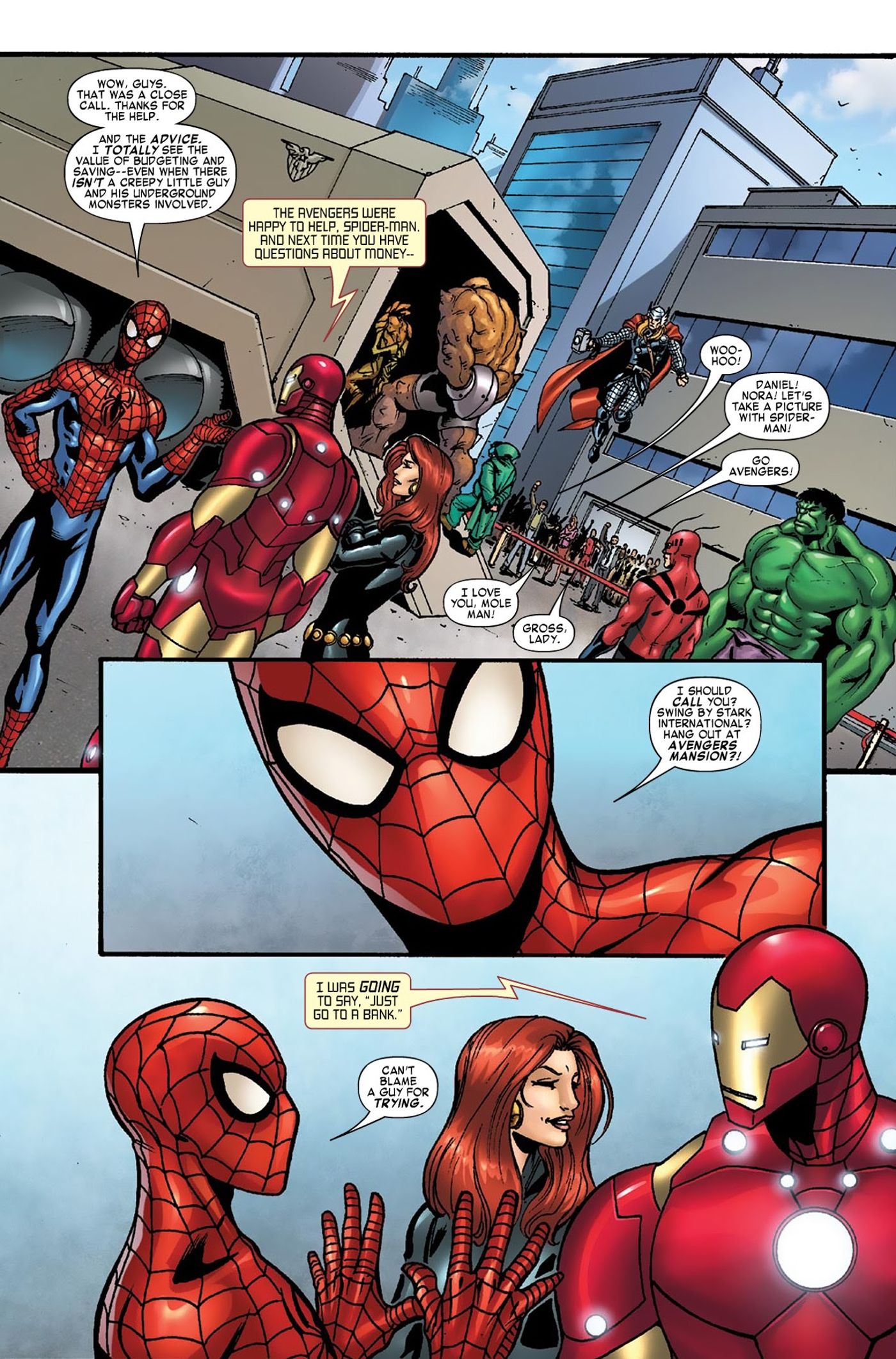 The financial struggles Peter has faced as Spider-Man have had lasting implications on his life. Not only has he had to deal with the stress of constantly being short on money, but it has also affected his relationships with his loved ones. Peter's inability to support himself and his Aunt May has been a constant source of anxiety for him. Furthermore, his financial woes have often been a point of contention between Peter and his romantic partners, such as Mary Jane Watson and Gwen Stacy. While other superheroes enjoy seemingly limitless resources and wealth, Peter Parker has to face the very real challenges of making ends meet while also fighting crime. This tragic rule has served as a constant reminder of the relatability and humanity of Spider-Man, making him a unique and enduring figure in the world of comic book heroes.