Should Disney Retire Its Princess Label? Original Mulan Voice Actor Weighs In
Summary
Mulan voice actor Ming-Na Wen believes that the Disney Princess label should remain because it represents traditional Disney.
Wen thinks it is possible to embrace both new and traditional aspects of Disney heroines without any issue.
Mulan, as both an honorary princess and a woman warrior, sets the pace for future Disney movies to have evolving and traditional storytelling aspects.
Mulan voice actor Ming-Na Wen offers her thoughts on whether Disney should move away from its Disney Princess label. Officially launched in 2000 by Disney as a means to brand official merchandise related to the leading characters of their popular animated movies, the original Disney Princess lineup consisted of Snow White, Cinderella, Tinker Bell, Aurora, Ariel, Belle, Jasmine, Pocahontas, and Mulan. While Tinker Bell would later be removed in order to headline the Disney Fairies franchise, the official Disney Princess line-up would later expand to include the likes of The Princess and the Frog's Tiana, Tangled's Rapunzel, and other later characters.
During a recent interview with ComicBook.com, Wen is asked about how Mulan not being a literal princess paved the way for later, non-royal Disney heroines, such as Encanto's Mirabel, and whether she thought the branding should be changed to reflect that. While Wen admits her own animated character was "a woman warrior, first and foremost," she insists the established Disney Princess label should remain, as it is "traditional Disney personified." She also suggests that it is possible to embrace both aspects of the new and emerging Disney heroines. Check out her comments below:
Yeah, she kind of rides the fence. She's on the fence with both sides, she's an honorary princess, and she's a woman warrior, first and foremost. So that's a good question. I don't think we should ever lose the princesses because that is just traditional Disney personified. And it's great that we can branch out and evolve also with the female heroine. I think it could be both without any issue. And Mulan sets that pace, I think.
How Disney's Princesses Have Evolved Over The Years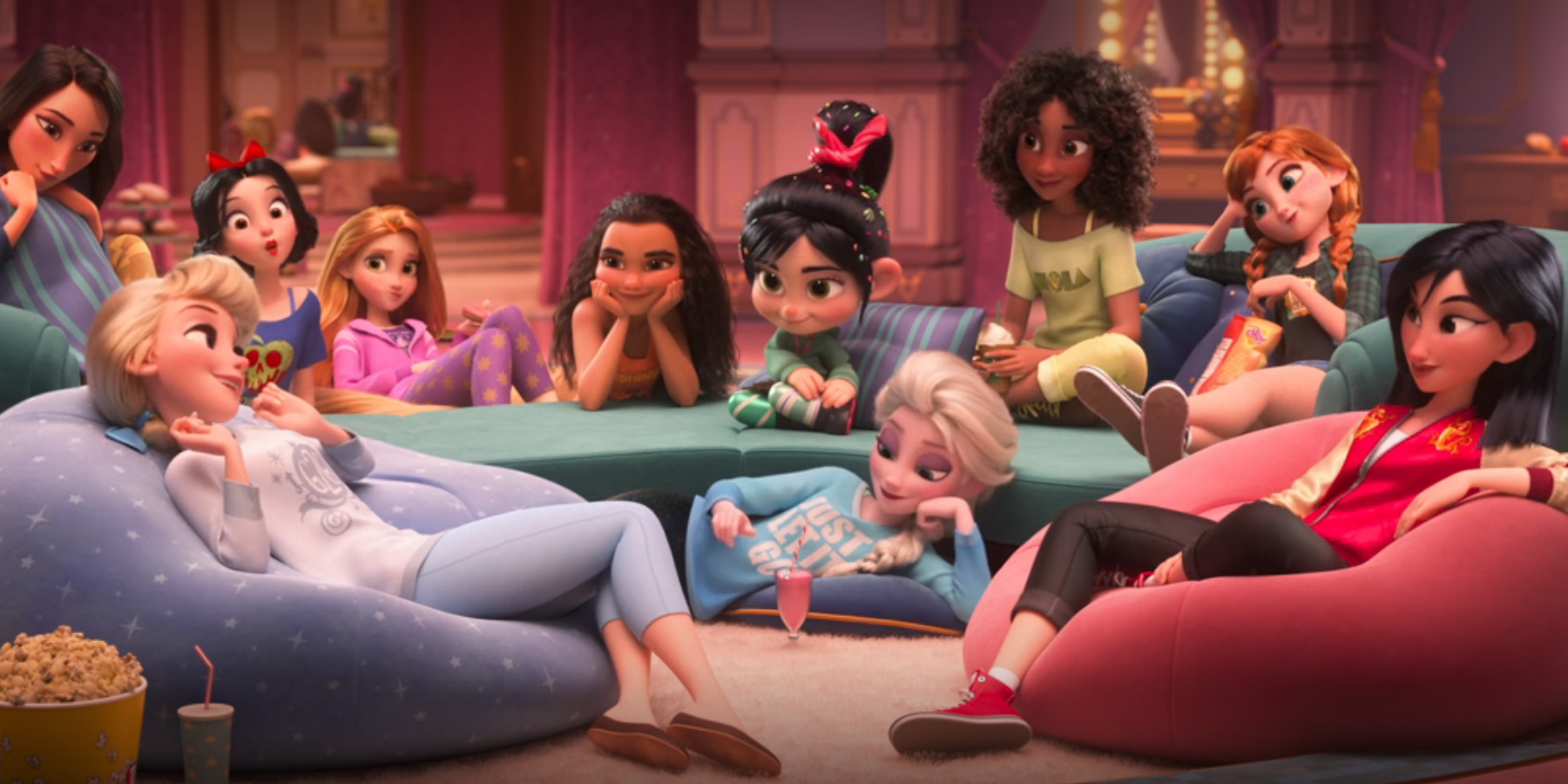 While the official origins of the Disney Princess label may have officially come about as the result of merchandising decisions in the early 2000s, the studio had been associated with its famous animated heroines long before they came to be officially grouped under their shared moniker. Beginning with Disney's first-ever, 1938 animated feature Snow White and the Seven Dwarfs and culminating in 2021's Raya and the Last Dragon, the current lineup of official Disney Princesses encompasses characters from nearly every era in Disney's rich history.
Related: The Biggest Disney Princess Complaint Has Already Been Fixed 7 Times (But Everyone Forgets)
Moreover, as the group has continued to expand since its original inception, it has increasingly begun to embrace a far more expansive and inclusive view of what it means to be considered a Disney Princess. While Disney's earliest films would largely draw their inspiration from traditional fairytales featuring Eurocentric depictions of royalty, as the studio entered its Disney Rennaissance-era during the 1990s, it gradually began to draw on a more diverse range of source material that would see characters like Mulan, Aladdin's Princess Jasmine, and Pocahontas join the likes of Snow White, Aurora, and Cinderella.
The current official Disney Princess line-up consists of: Snow White, Cinderella, Aurora, Ariel, Belle, Jasmine, Pocahontas, Mulan, Tiana, Rapunzel, Merida, Moana, and Raya.
As Disney movies continue to evolve, so too has their iconic lineup of animated heroines, and even those without an official Princess title still owe much to a trail that was blazed by Wen's Mulan and her fellow Disney Renaissance-era characters. Ultimately paving the way for stronger, more independent figures of various backgrounds for young viewers to appreciate and aspire to, much like Wen suggests, it is still possible for future Disney movies to retain both evolving and more traditional storytelling aspects, as Mulan proves so well.
Source: ComicBook.com