Ryan Gosling Found Barbie's "I'm Just Ken" Song's Viral Success To Be "So Surreal"
Summary
"I'm Just Ken" became a viral success due to its combination of self-awareness and embracing of Barbie's unique concept.
Warner Bros. released a portion of the song before the movie's release, creating hype and anticipation.
Ryan Gosling, who performed the song, found its viral success to be surreal and was touched by the music, particularly when Slash played on it.
As audiences continue to be taken by Barbie's storm, songwriter/producer Mark Ronson reveals Ryan Gosling's reaction to "I'm Just Ken"'s viral success. Gosling starred in the live-action movie adaptation of the Mattel doll line as Ken, counterpart to Margot Robbie's eponymous character and joining her in her travels to the real world to determine the source of her existential crisis. During their real-world travels, Ken comes to learn of the concept of patriarchy, and threatens to bring down Barbieland with a revolt of the Kens, only to be conned into an all-out war between the men by the Barbies, during which Gosling's character breaks out into song.
In honor of a special event breaking down Barbie's music, The Hollywood Reporter spoke with Ronson to discuss the making of the viral "I'm Just Ken" song. In addition to recalling his surprise that the actor wanted to perform the track himself, the songwriter/producer revealed Gosling's reaction to its viral success, with Ronson having kept him updated on every milestone it crossed and the Oscar nominee feeling it to be "so surreal." See what Ronson shared below:
He kind of feels like someone who doesn't get caught up in the hype from the little bit that now I know about him. Even he'd be like, 'This is so surreal, I don't even know what to tell you.' I think he's a real musician, he loves music, and I think he was really touched by that and like when Slash played on it, you know? So there's certain things that he's been really, I think, excited about.
Why Barbie's "I'm Just Ken" Became A Viral Success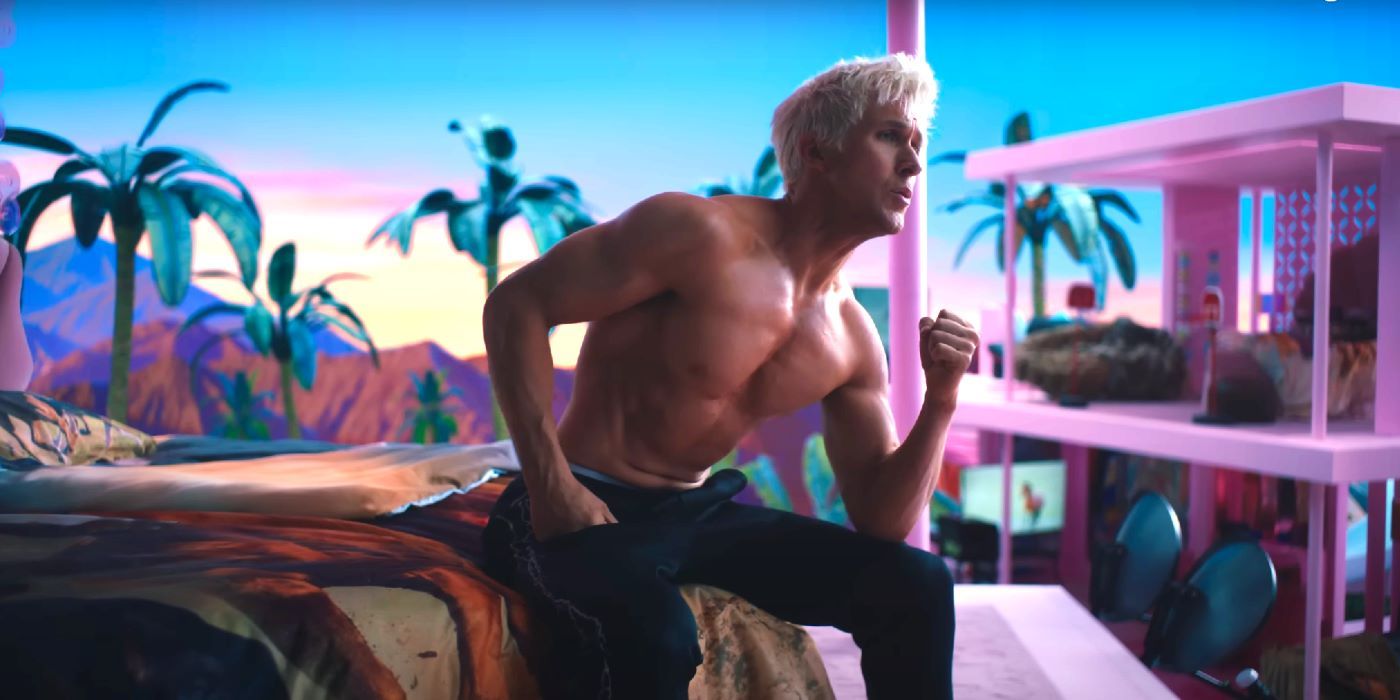 Warner Bros. clearly knew they had a certified hit in "I'm Just Ken" ahead of Barbie's release, having released a portion of the song before audiences made their way to theaters for the movie itself. Upon the movie's acclaimed debut, audiences flocked in droves to listen to Gosling's song over and over again on YouTube and Spotify, the former of which has garnered over 10 million views on YouTube in the two months since its release and the latter over 75 million streams.
Related: Barbie's Original "I'm Just Ken" Plan Would've Made The Movie (& Ryan Gosling's Role) Worse
Much like the rest of the movie itself, part of the reason behind "I'm Just Ken"'s viral success stems from its combination of self-awareness and full embracing of Barbie's unique central concept. The entire movie explores Ken's dependency on Barbie's affection from both a mocking and sympathetic view, with his villainous turn being undone thanks to Robbie's character passing on the same lesson she's come to understand that those in Barbieland can strive to be their own figures rather than the toy personalities they've embodied for their whole lives.
Even with it coming prior to this reveal, Barbie's "I'm Just Ken" acts as both a celebration of Ken becoming his own being while also still being unable to grasp her disinterest in reciprocating his feelings. Pairing these themes with all of the colorful sets and splashy composition of an '80s power ballad, complete with instrumental contributions from Guns N' Roses' Slash, Wolfgang Van Halen and Foo Fighters' Josh Freese, and a dance number, it's easy to see why Gosling wasn't the only one enamored with the song.
Source: THR