Ridley Scott Hits Back At Napoleon Movie's Negative Reviews In France
Summary
Ridley Scott fires back at French critics of his new Napoleon movie, stating, "The French don't even like themselves."
Overall, the reviews for Napoleon have been generally favorable, with praise for epic set pieces, battle scenes, and surprising humor.
French critics have been less enthusiastic, criticizing the film's portrayal of French characters speaking with American accents and its pro-British view of history.
Ridley Scott fires back at the French critics sharing negative reviews of his new Napoleon movie. Starring Joaquin Phoenix, the latest film from the legendary director follows the French leader's rise and fall from power with a focus on his relationship with Empress Joséphine (played by Vanessa Kirby). Prior to the Napoleon release date on November 22, reviews have largely praised the historical epic, though French critics have had an unenthusiastic response to its lack of authenticity.
Talking to the BBC, Scott fired back at the French critics who have shared negative reviews of his new Napoleon movie. "The French don't even like themselves," the English filmmaker retorted. Read his full response below:
The French don't even like themselves. The audience that I showed it to in Paris, they loved it.
What The Critics Are Saying About Napoleon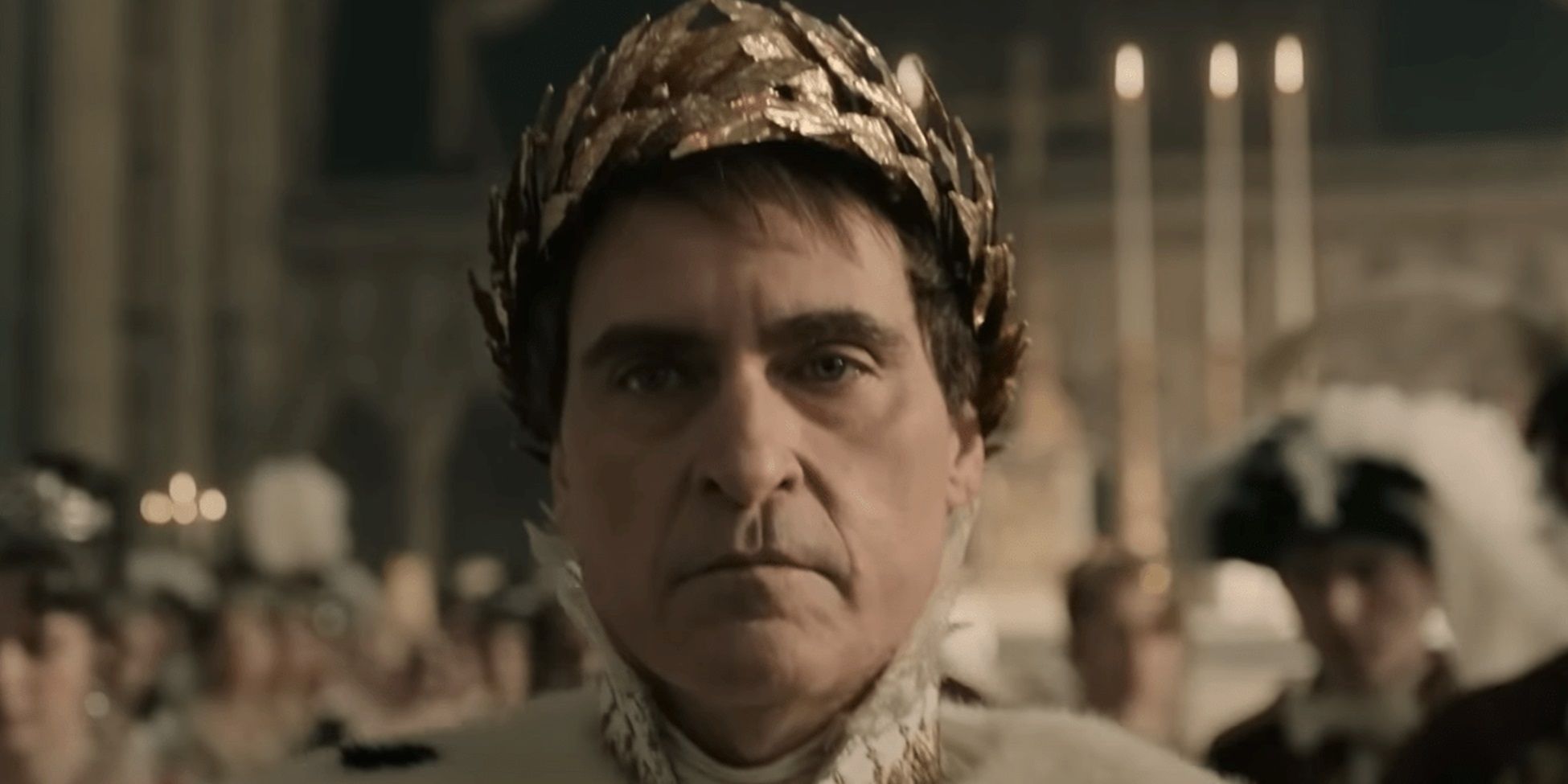 As a whole, the Napoleon reviews have been largely favorable. The film's epic set pieces and vast battle scenes, of which there are six, have been the source of much praise, while its surprising sense of humor has also been well-received. However, Napoleon's lengthy runtime of two hours and 38 minutes has divided critics. As a result, Napoleon's Rotten Tomatoes score is 67%, which ranks right between Prometheus (73%) and Alien: Covenant (65%) in the middle of Scott's legendary filmography.
Despite the largely positive reaction to Napoleon, French critics have had a much less enthusiastic response. A review in Le Figaro slammed the film and said it should be titled "Barbie and Ken Under the Empire," while GQ France claimed it is "deeply clumsy, unnatural and unintentionally funny" to have French characters speaking in American accents. Furthermore, Napoleon biographer Patrice Gueniffey told Le Point magazine that Ridley Scott's biopic has a "very anti-French and very pro-British" view of history.
However, Scott remains unfazed by any negative reaction to his work. For instance, in response to historians who called out several historical inaccuracies present in the Napoleon trailer, Scott bluntly responded, "Get a life." Furthermore, the filmmaker also points out the many positive reviews published after the film's world premiere in Paris on November 14. How general audiences respond to Napoleon, on the other hand, remains to be seen.
Napoleon releases in theaters on November 22 before streaming on Apple TV+ at a later date.
Source: BBC
Release Date:

2023-11-22

Director:

Ridley Scott

Cast:

Joaquin Phoenix, Vanessa Kirby, Tahar Rahim, Ben Miles, Ludivine Sagnier, Matthew Needham

Rating:

R

Runtime:

158 Minutes

Genres:

Drama, Epic

Writers:

David Scarpa

Studio(s):

Apple, Scott Free Productions

Distributor(s):

Apple TV+, Columbia Pictures