Princess Diana's "Ghost" Explained & What Her Appearance Means For Queen Elizabeth
WARNING: SPOILERS for The Crown season 6, part 1
Summary
In The Crown season 6, part 1, Princess Diana's death is depicted respectfully, but then she returns as a "ghost" in two controversial scenes.
Diana's "ghost" talks to both Prince Charles and Queen Elizabeth II after her death, offering advice and having heartfelt conversations with them.
The appearance of Diana's "ghost" is one factor that led to The Crown season 6 receiving its lowest score on Rotten Tomatoes. The show has taken creative liberties with Diana's story, which has been debated and adapted multiple times.
The Crown season 6, part 1 depicts Princess Diana's death and also adds some moments when she returns as a "ghost," including one appearance that has a special meaning for Queen Elizabeth II. The Crown handles Diana's death with respect, in one of the most highly-anticipated moments in the entire series. However, the car crash with Dodi Fayed isn't the last time Diana is featured on the show because she also returns at the end of part 1 of The Crown season 6.
Although The Crown primarily follows Queen Elizabeth II's life as monarch of the United Kingdom, Princess Diana is also a big part of the show. Diana becomes the central focus in The Crown season 6, part 1, which follows her final months, leading to the car crash that killed her and Fayed on August 31, 1997. The tragedy is depicted in episode 3, "Dis-Moi Oui," yet Diana returns for two controversial scenes as a "ghost" in episode 4, "Aftermath."
RELATED: The Crown Season 6 True Story – Everything Netflix Left Out
Princess Diana's Appearances As A Ghost In The Crown Season 6 Explained
Diana talks to Charles and Queen Elizabeth.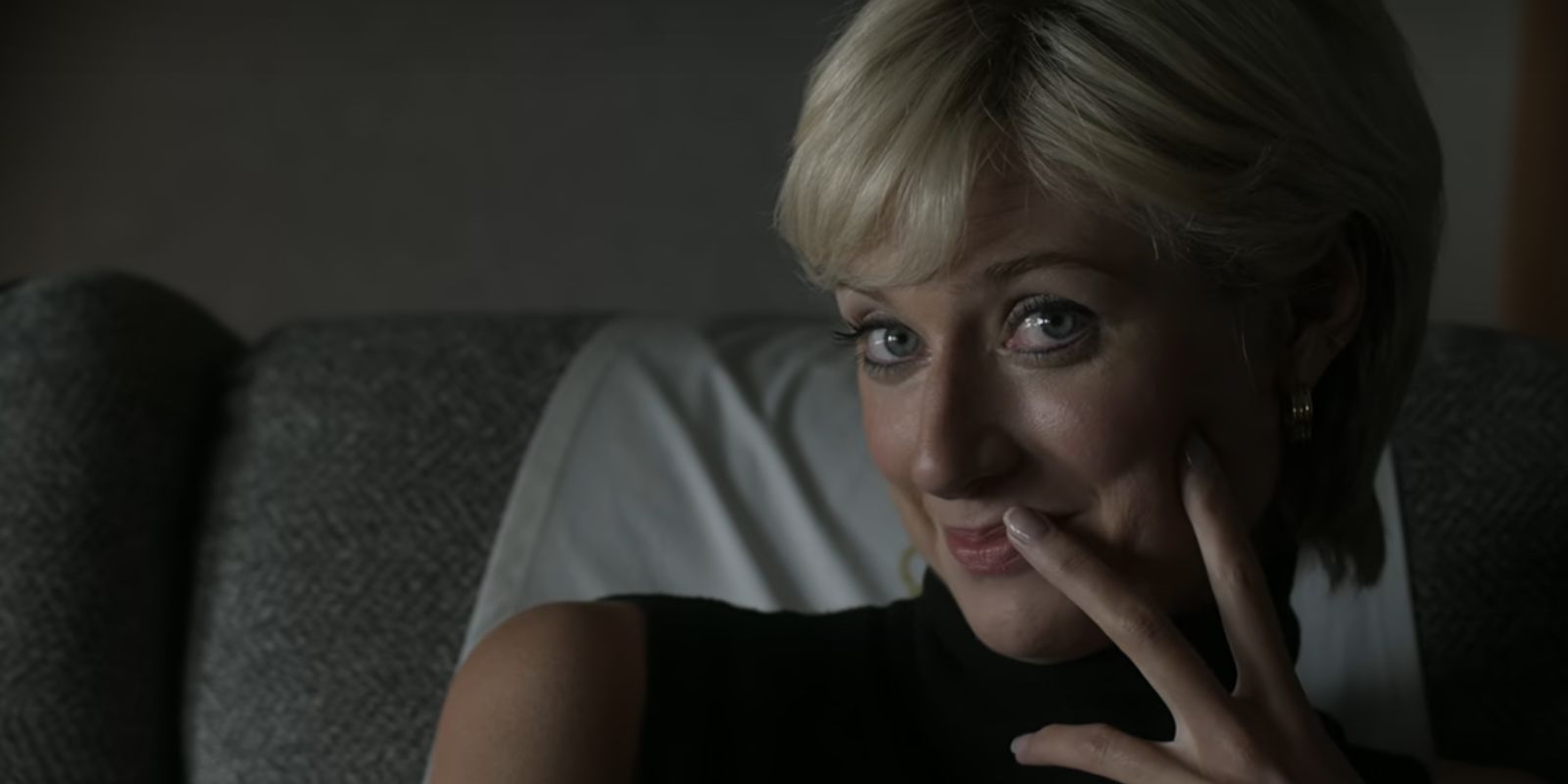 In The Crown season 6, episode 4, "Aftermath," following Princess Diana's death, Prince Charles goes to Paris to identify her body and take it back to the UK. After an emotional scene in the morgue, Diana's "ghost" appears to a tearful Charles on the flight home. She seems to be there to make him feel better, thanking him for his behavior at the hospital. Their conversation, including Diana's acknowledgment that he is "handsome," proves that he never saw her romantically. It was always a friendship in his mind.
The Crown season 6, part 1 is streaming exclusively on Netflix.
Later in the episode, Diana's "ghost" appears next to Queen Elizabeth while the latter is watching TV and trying to decide what the best course of action is regarding the princess's funeral. Deeply hurt, Elizabeth tells Diana that she succeeded in tearing up the family. Diana tells Elizabeth to look beyond her grief and set an example. This advice would help the Queen to gain sympathy again from a public that is criticizing her lack of reaction to Diana's death.
The Crown creator Peter Morgan dismissed the word "ghost" when referring to the character's reappearance in an interview. "The word 'ghost' is unhelpful. I was never writing anything from a supernatural perspective, not at all," he told Deadline. He further explained, "When someone has just passed, they're still vivid in the minds of all those close to them and love them. And sometimes it's impossible to keep them out of the minds." This makes Diana a mental image, rather than a ghost.
RELATED: The Crown Season 6 Cast & Real-Life Character Comparison Guide
The Meaning Behind Queen Elizabeth's Encounter With Diana's Ghost In The Crown Season 6 Part 1's Ending
There was a reason why Queen Elizabeth looked back at the end.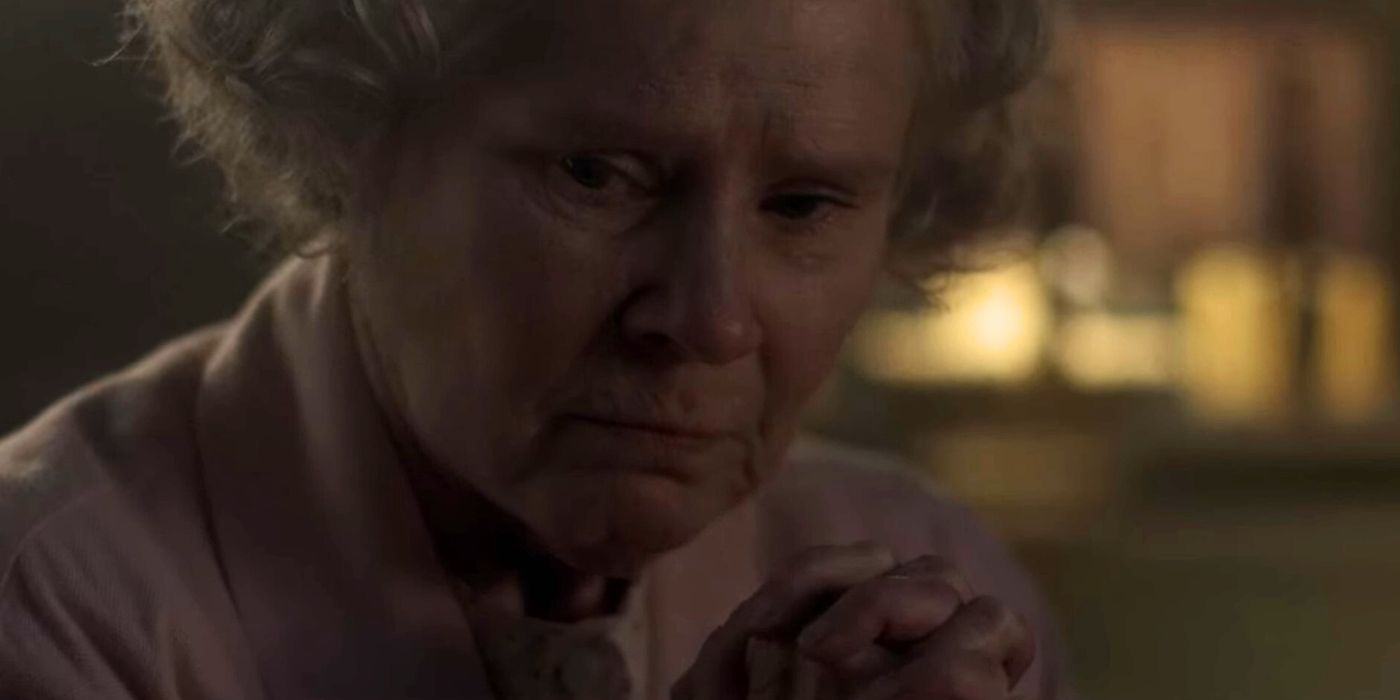 Following the news of Diana's death, Queen Elizabeth struggles to figure out what she wants to do about her and the funeral. Her first instinct is to focus on protecting the boys, Prince William and Prince Harry, and stay with them at Balmoral. In The Crown, Charles insists on giving Diana a public funeral amid the ever-growing grieving British supporters taking to the streets. Princess Diana appears as a "ghost" to Queen Elizabeth, advising her what to do. Her vivid mental picture of Diana leads Queen Elizabeth on the right path.
After organizing her public funeral and giving the speech to the nation, Queen Elizabeth turns to pray and turns to look back at the last moment, before the camera turns black and the episode ends. What that moment means is that she is finally acknowledging Diana's death. She turns and hopes to see Diana there approving her behavior and actions. However, she finds herself alone, the way one does after a loved one passes. It is an emotional moment for Queen Elizabeth to realize that she is looking for approval from the person who wants her love and approval the most.
The final six episodes of The Crown will drop on Netflix on December 16, 2023.
Why Princess Diana's Ghost Appearing In The Crown Is Controversial
The Crown has often received backlash for how it handled important themes.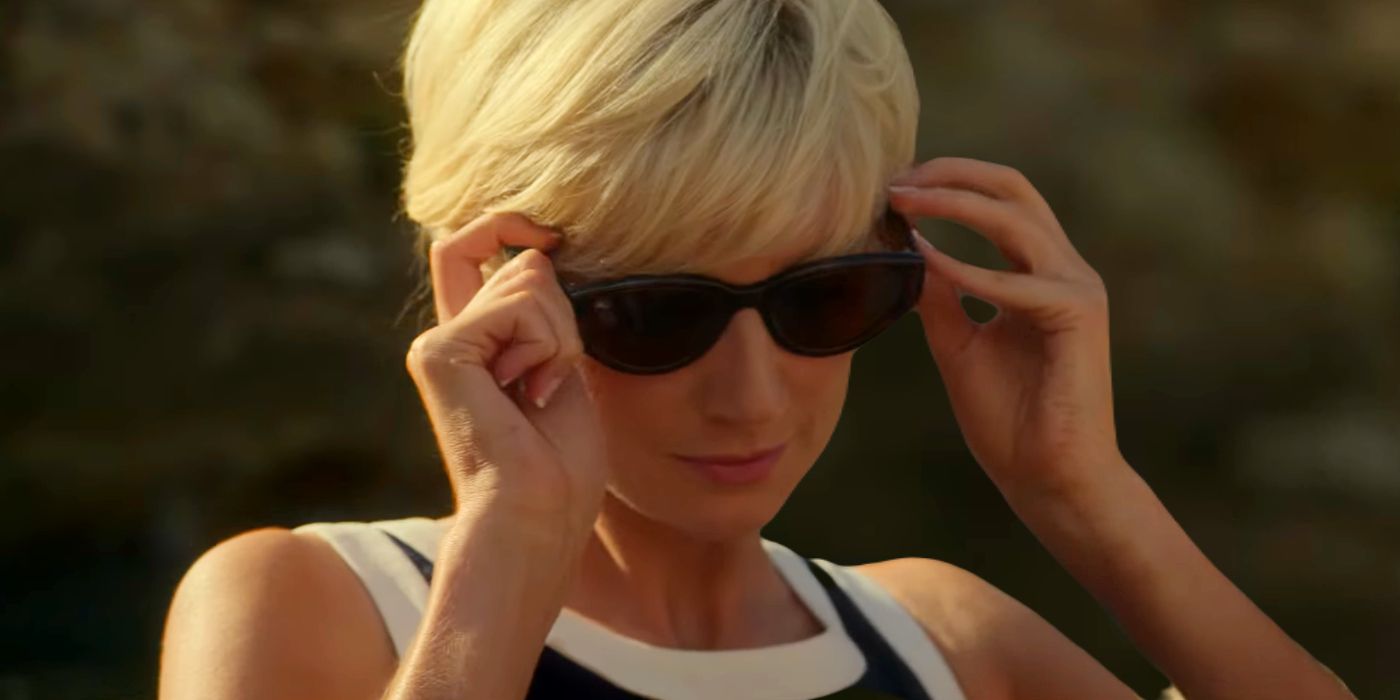 Princess Diana's "ghost" is considered highly controversial, leading The Crown season 6 to its lowest-scored season on Rotten Tomatoes. The Crown is loosely based on the British monarchy, and, throughout its six-season run, the writers have taken creative freedom to fill in gaps impossible to know in real life. The backlash continues for season 6 because of its approach to Princess Diana. While dismissing Diana's death completely would have been impossible, it didn't need to further dramatize a subject that has already been debated and adapted so many times.
Related: 8 Reasons The Crown Season 6's Rotten Tomatoes Is The Netflix Show's Worst
Of course, in real life, there has never been a claim that Diana's "ghost" appeared before Charles and Queen Elizabeth. If she had reappeared, she would have done so for her boys, William and Harry, not Charles or Queen Elizabeth. On top of that, since The Crown has devoted over two seasons to Diana, having her return in an episode that explores the "aftermath" of her passing proves the series continues to go for dramatic, soapy stories instead of being the serious drama it was intended in the beginning.
Source: Deadline
Release Date:

2016-11-04

Cast:

Claire Foy, Olivia Colman, Imelda Staunton, Matt Smith, Tobias Menzies, Jonathan Pryce, Vanessa Kirby, Helena Bonham Carter, Lesley Manville, Victoria Hamilton, Marion Bailey, Marcia Warren

Main Genre:

Biography

Genres:

Biography, Drama, History

Rating:

TV-MA

Seasons:

5

Summary:

This drama follows the political rivalries and romance of Queen Elizabeth II's reign and the events that shaped the second half of the 20th century.

As the 1970s are drawing to a close, Queen Elizabeth (Olivia Colman) and her family find themselves preoccupied with safeguarding the line of succession by securing an appropriate bride for Prince Charles (Josh O'Connor), who is still unmarried at 30. As the nation begins to feel the impact of divisive policies introduced by Britain's first female Prime Minister Margaret Thatcher (Gillian Anderson), tensions arise between her and the Queen which only grow worse as Thatcher leads the country into the Falklands War, generating conflict within the Commonwealth. While Charles' romance with a young Lady Diana Spencer (Emma Corrin) provides a much-needed fairytale to unite the British people, behind closed doors, the Royal family is becoming increasingly divided.

Website:

https://www.netflix.com/title/80025678

Cinematographer:

Stuart Howell, Adriano Goldman

Creator:

Peter Morgan

Distributor:

Netflix

Main Characters:

Peter Townsend, Prince Philip, Anthony Eden, Queen Elizabeth, Princess Diana, Queen Mary, Prince Charles, Princess Margaret

Producer:

Andy Stebbing, Martin Harrison, Michael Casey, Andrew Eaton, Oona O'Beirn, Faye Ward

Production Company:

Sony Pictures Television, Left Bank Pictures

Sfx Supervisor:

John Smith, Chris Stoaling

Writers:

Peter Morgan

Number of Episodes:

50