'Love Is Blind's' JP's Treatment of Taylor for Her Makeup Isn't Okay
The Big Picture
Love Is Blind aims to test whether love can exist without physical appearances.
JP and Taylor connected over shared interests and values in the pods.
JP's negative reaction to Taylor wearing makeup raises concerns about double standards and treating women differently.
Warning Spoilers for Love Is Blind Season 5 Episode 6, "Going Home."
The goal of Love Is Blind is to see if humans can truly fall in love without appearances in the equation. Singles date in the pods talk through a wall, get engaged, and then spend the rest of the month getting to know each other leading up to their wedding. They decide to say I do, or I don't at the altar in the finale of the Netflix show. JP and Taylor are the couple in season 5 who struggled after seeing each other.
JP and Taylor Connect in the Love Is Blind Pods Over Shared Interests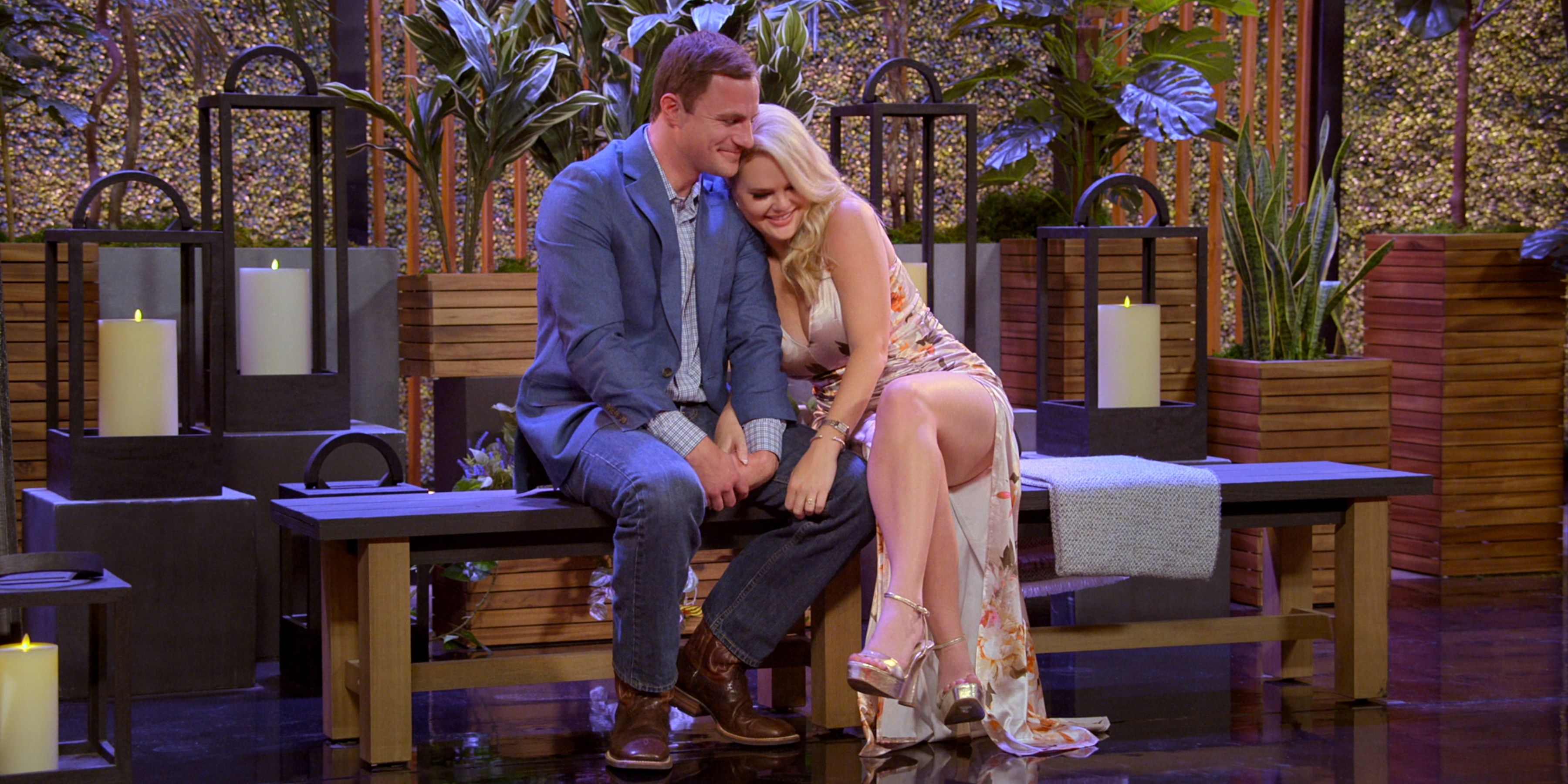 Taylor is a 25-year-old teacher who wants to get married to have a family one day. She said in the past she didn't love herself and "let herself go." The teacher is at a place where she loves herself and is ready to love someone else. JP is a 30-year-old firefighter. They talked about the love of their professions in the pods. Taylor is a teacher at the kindergarten school JP once attended.
RELATED: 'Love Is Blind' Creator Denies Coaching Cast
Taylor told him she wanted someone hard-working and to take time to enjoy marriage before having kids. JP said he could cook for her, which was a plus. They noticed they had the same values and were drawn to each other, which is a good start to a relationship. The firefighter also opened up about the negative aspects of his family life in the pods. He tearfully proposed to Taylor, and she happily said yes. It looked like they could be a good match until they met face-to-face.
They kissed and hugged for the first time. JP dropped to one knee and proposed again with a ring. They sat down to have their first face-to-face conversation. Taylor asked if he thought she would look like this. JP said he didn't picture anything. Taylor mentioned she was wearing fake eyelashes. "You can tell," he told her. Taylor mentioned she was worried he wouldn't like the way she looked, and he said he did. They ran out of things to say and Taylor repeatedly said it was awkward.
JP Reveals He Treated Taylor Differently Because of Makeup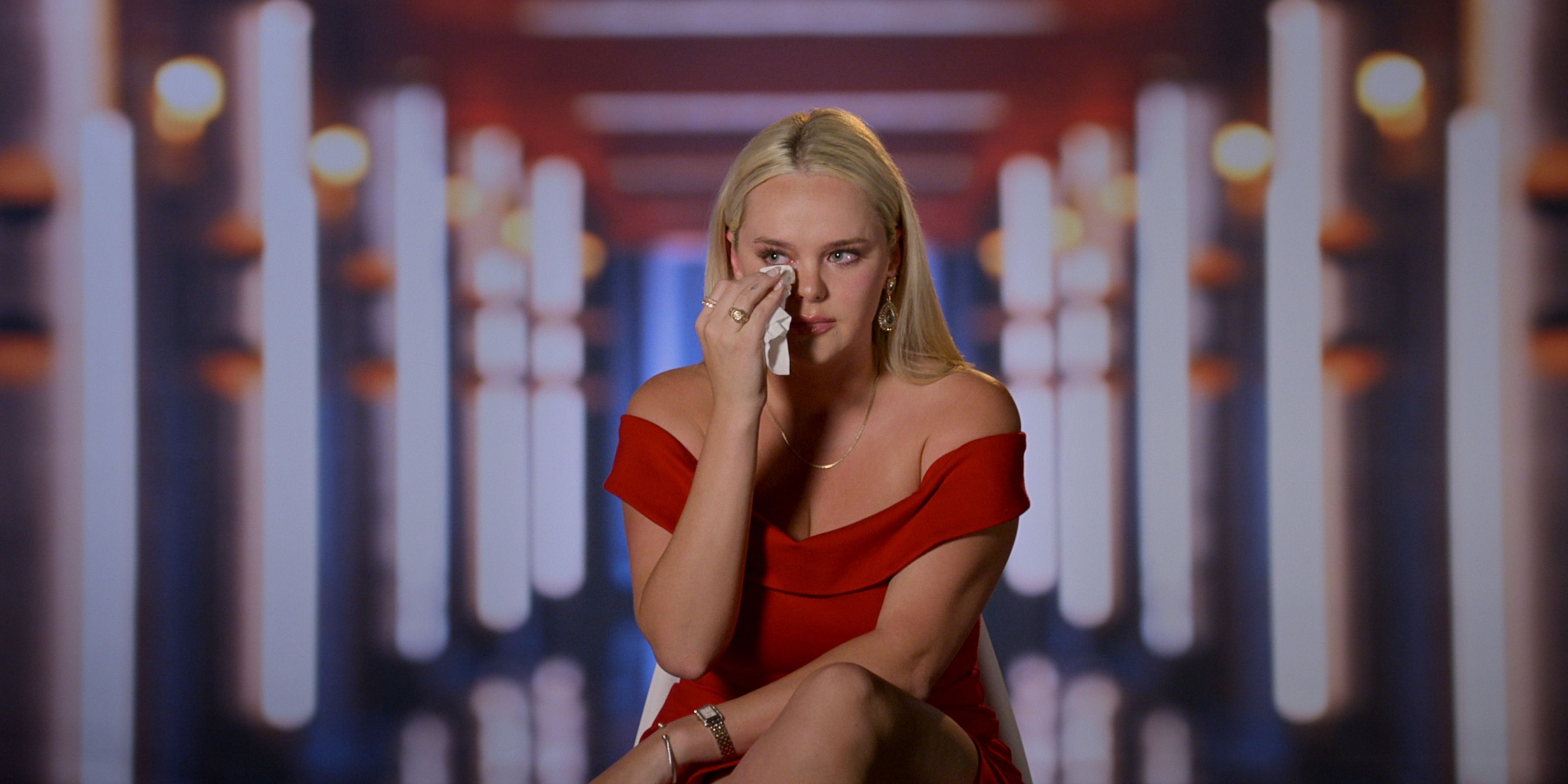 The couples went to Mexico after their engagements. Taylor kept talking about how awkward their first meeting was and how they needed more conversation with JP. The firefighter still seemed very quiet and didn't give Taylor answers to why he seemed less chatty than how he was in the pods. JP finally gave a reason for his behavior in "Going Home" after accusing her of "harping" on their first meeting even though it's been awkward days later.
"I understand that you tried to present yourself and look as best you could, but I feel like if you would've presented yourself like this, without any makeup, it would have been better," he told her. "So the way I looked made you communicate differently?" she asked. "It felt like you were fake," he said. The firefighter later said her "caked-up" face and fake eyelashes bothered him. JP said it was a lot of makeup, and it was all over his jacket.
This refrain about loving the "natural look," and calling women "fake" from men isn't new. There isn't a problem with people finding what they find attractive. However, the problem is when women are no longer treated as human beings worthy of basic social customs like having a conversation because they don't fit men's desires. This was still the woman he talked to in the pods with the same career, values, and affection for him. Why would JP switch up on her over fake eyelashes that she wore once?
The label of "fake" being thrown onto women is also misogynistic. We know women's appearances are held to a completely different standard. And Taylor wasn't just meeting JP for the first time, she was being filmed for international television. Why wouldn't she feel the pressure to look like celebrities who are on the same world stage? Or why wouldn't she want to wear what makes her feel beautiful under that kind of pressure? You don't have to go far to see the double standards in men and women. Taylor said she wouldn't have approached JP in the real world because of his gap teeth. However, she said, "Like that's so stupid to not be with someone because of their teeth." She treated him like a human being worthy of conversation even if he didn't fit her usual beauty standards.
Lastly, the fake accusation is rich coming from JP. He's the one who told Taylor he liked the way she looked when he obviously didn't feel that way. He's the one who repeatedly denied there was an issue between them, knowing he was acting differently. Fake is a lazy label thrown at women for wearing what they want to wear, and says nothing about their character. You need to actually get to know someone to find out if they're genuine or not.
Taylor Ends the Engagement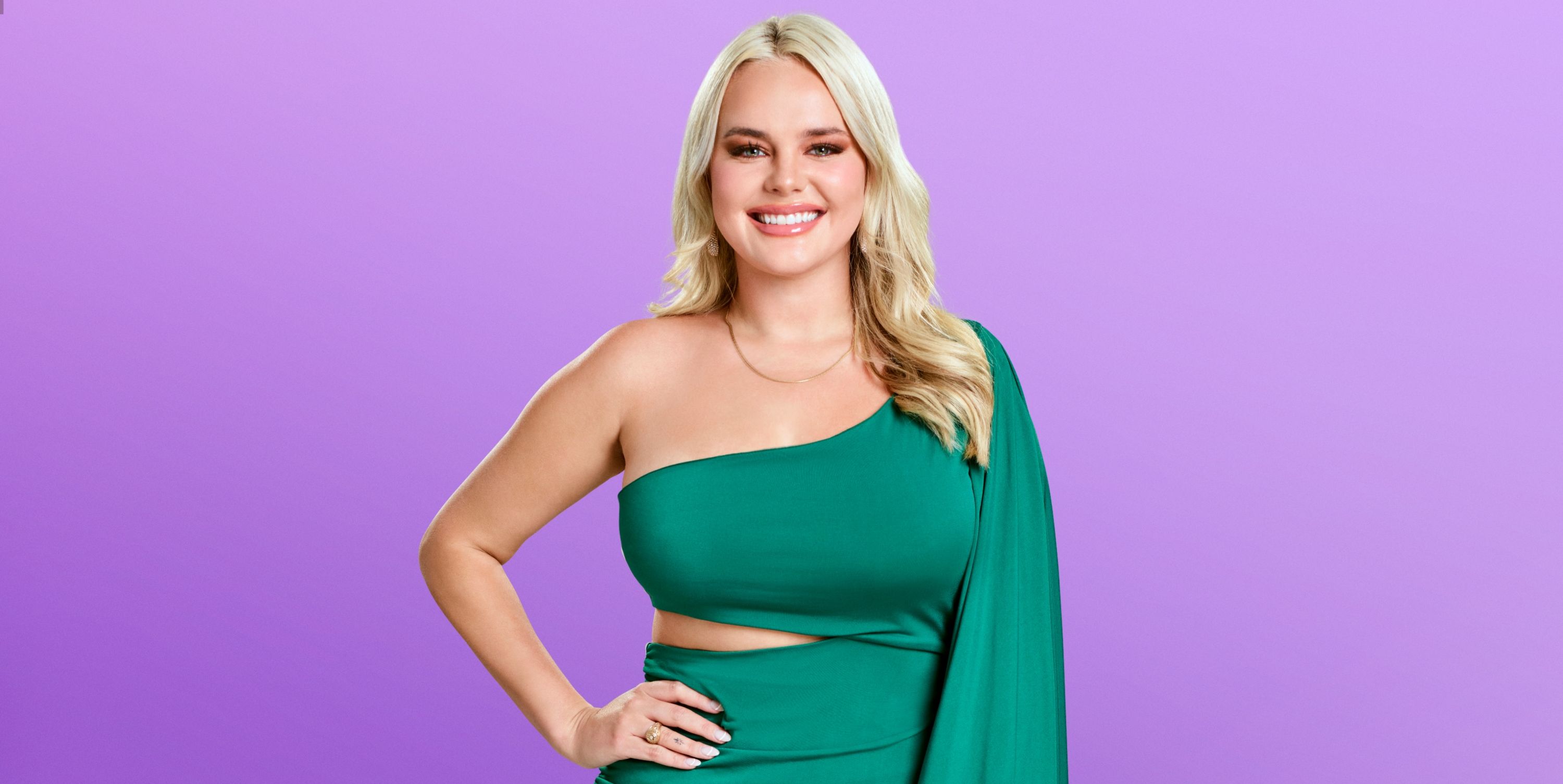 Taylor's self-love really showed in how she handled this situation. She pointed out the flaws in JP's logic. The teacher wore makeup once, and he continued to treat her differently. "Just don't wear makeup," JP told her during the argument. "I'm gonna do what I wanna do," she replied. JP claimed he didn't care what she did when it was obvious that he cared enough to treat her differently. Taylor chose to sleep in another room and they talked the next day.
She noted they aren't where they should be and seeing the other happy couples put things in perspective for her. "You're not the person I fell in love with," she told him. "Like, in the pods, it was genuine and here I just feel so uncomfortable. It feels so forced." Taylor said his comment about the makeup was an excuse.
"Sorry I made you feel that way," JP said. That apology does take some ownership for his actions. This situation wasn't about whether Taylor should wear makeup. It's that JP shouldn't make his partner feel uncomfortable whether she wears makeup or not.