James Gunn Reveals Surprising DC Hero Fans Most Want To See
After asking which new characters fans want to see the most, James Gunn reveals the surprising DC hero who was the most requested for a DCU debut.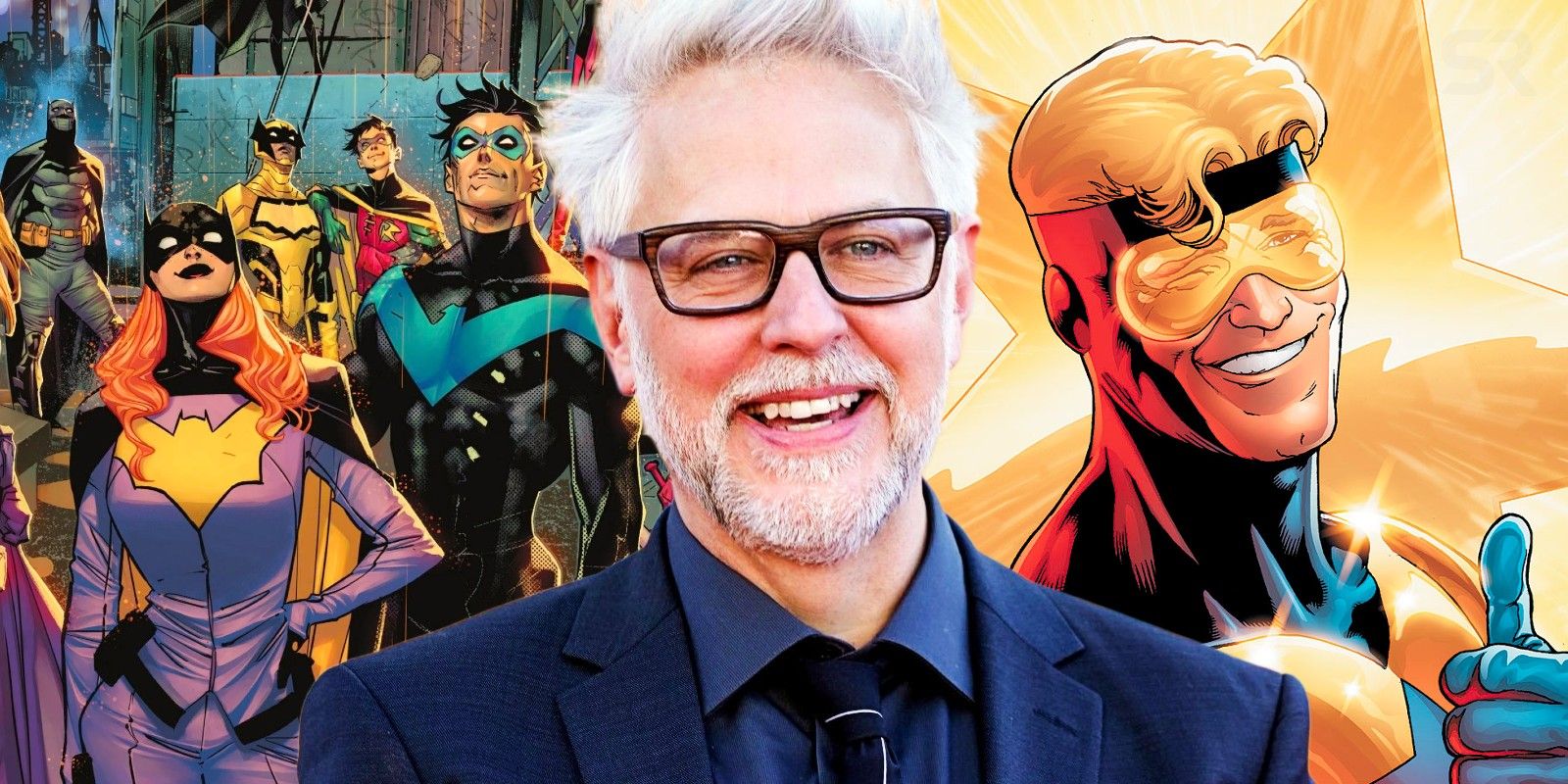 James Gunn reveals which DC hero fans most want to see join the DC Universe, and the answer might be a bit surprising. Now that Gunn is co-CEO of DC Studios, he is working with Peter Safran to map out what the future holds for the shared universe. This includes figuring out what audiences want to see from the next slate of DC movies and TV shows. While this will include using characters that are already established in the DCU, Gunn has also been open about teasing new characters who could join. He's teased his potential interest in Mister Terrific, Lobo, and more, but that is only part of the equation.
The DC Studios co-CEO previously used social media to ask fans who they want to see join the DCU. James Gunn's new DCU characters plan included asking the massive fandom which hero who has not already had their own movie/show they want to see join the DCU. The responses included some unsurprising suggestions like Batfamily members Batgirl and Nightwing, but they were not the most popular suggestion. According to James Gunn, Booster Gold was the most requested hero to join the DCU. He clarified that this does not guarantee a Booster Gold DCU movie is happening but he is fascinated by the results nevertheless.
Related: The DCU's Rebrand Proves WB's Marvel Influence Is Real After All
How Booster Gold Can Fit Into James Gunn's DC Universe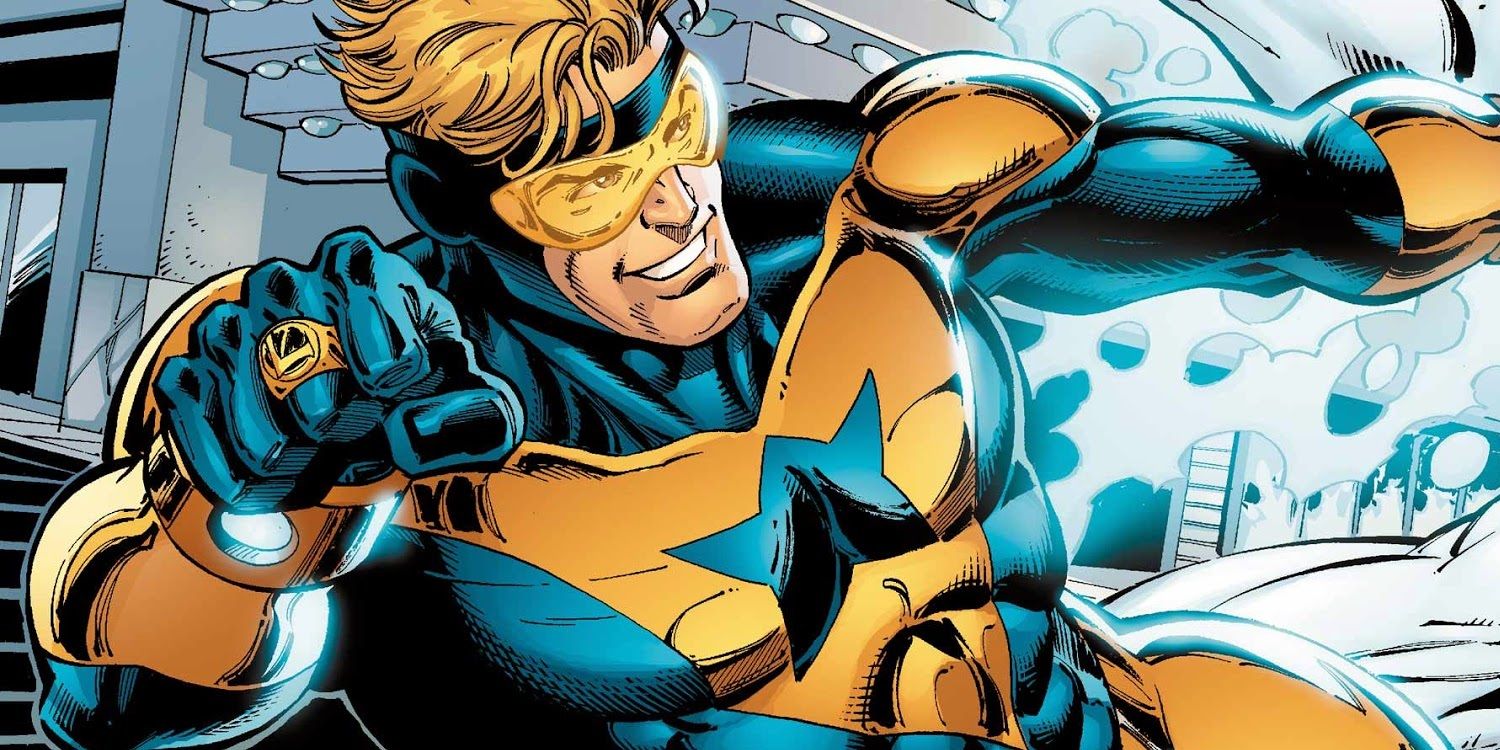 There might not currently be any plans to bring Booster Gold into James Gunn's DCU plans, but that could change. Warner Bros. previously spent some time developing a solo Booster Gold movie with Arrowverse producer Greg Berlanti set to direct based on a script by Zack Stentz (X-Men: First Class). Michael Carter a.k.a. Booster Gold is a time-traveling hero who uses his knowledge of the past to make him a hero. Now that James Gunn knows how popular Booster Gold is with the DC fans, he could begin considering how to fold him into the plans he and Safran have already formed for the DCU's future.
Booster Gold's DCU introduction could happen rather easily thanks to the upcoming slate of DC movies. 2023 sees the release of Blue Beetle, starring Xolo Maridueña as Jaime Reyes. In the comics, Blue Beetle and Booster Gold are often portrayed as best friends when Ted Kord is in the Blue Beetle mantle. The Blue Beetle DCU movie is going with Jaime Reyes as its primary Blue Beetle and features Susan Sarandon as Victoria Kord, an original character created for the movie that leaves Ted's status a mystery. James Gunn could have Booster Gold teased in Blue Beetle or even eventually mentor Jaime.
The chances of seeing Booster Gold in the DCU could also be aided by his status as a Justice League member in the comics. With James Gunn potentially needing to introduce a new version of the team, Booster Gold could be one of the new DC heroes to join the Justice League roster. Considering the character is primed for a comedic adaptation, Gunn could decide to use Booster Gold as a way to add some more levity to the DCU.
More: Every DCU Movie James Gunn Has Teased So Far
Source: James Gunn