Is Bruce's 'Survivor 45' Tribe Position Better or Worse Than Last Season?
The Big Picture
Survivor 45 starts with cast getting to know each other and doing first challenge, competing for $1 million.
Jeff Probst acknowledges Bruce Perreault's return after short appearance last season, but is he in a better or worse position this time?
Emily Flippen challenges Bruce, saying he already has an advantage and is more mentally prepared than others. Bruce's denial of his threat level might ruin his position.
Survivor 45 started with the cast getting to know each other and doing their first challenge. They will be living on an island and competing for $1 million on the CBS show. The opening scene of Jeff Probst asking the excited castaways about their feelings had a different energy. That's because he acknowledged Bruce Perreault's return for a second chance after his short appearance last season. But is he in a better or worse position in his tribe to outwit, outplay, and outlast this go around?
Emily Flippen Calls Out Bruce Perreault on Survivor 45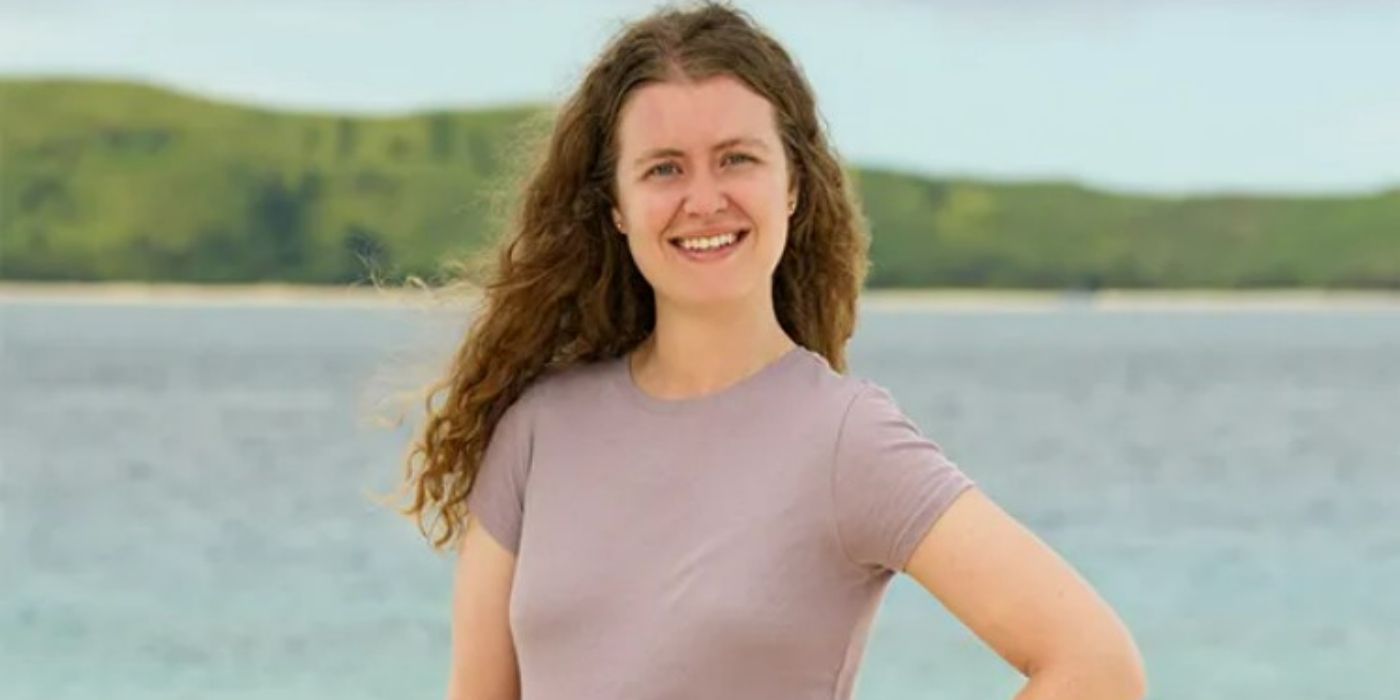 The first scene of every season shows the host of the reality TV show asking castaways questions. He told everyone he was happy Bruce was back after being medically evacuated 12 hours into Survivor 44. Bruce hit his head during the first challenge last season and got a concussion. He was bandaged up and tried to start camp with the Tika tribe. But the injury became too much and he left the game. "You come into this game now in a different vantage point because people already have an impression of you," Jeff said. "What's the advantage for you of coming in with everybody knowing that about you?"
RELATED: Cirie Fields Says 'Big Brother' Requires More Mental Strength Than 'Survivor'
"There's going to be questions," Bruce answered. "You know Bruce has an advantage. Bruce's already here. You know Bruce, he already had his shot. I really didn't. What I had for an advantage on all of you guys is essentially done. We're all on the same team. If there's anything I could ever say is whenever you look at me I want you to think of one thing and one thing only just know your dream is a freaking reality and it's awesome."
Multiple castaways smiled and clapped. However, Emily Flippen interrupted this and challenged the insurance agent. "You know I think it's really in his advantage to come here and say, 'Look, I'm just like you. I'm like everyone,'" she said. "But we all have been looking at him. We recognize his face. He's had the experience leading up to this. He's in some way more mentally prepared even if he hasn't physically experienced it than we are right now."
Bruce claimed the only advantage castaways have are themselves. Emily interrupted again to say Bruce was already speaking with authority and giving advice to other players. Emily might've made herself more of a target by speaking up, but her read on Bruce proved to be right later in the episode.
Bruce is on the Belo Tribe with Brando Meyer, Jake O'Kane, Katurah Topps, Kellie Nalbandian, and Kendra McQuarrie. Bruce made it clear to them he's not the "dad" of the tribe but the fun "uncle." However, he was quick to give them advice about starting camp like not wasting time weaving pond fronds. "So you don't want to be in charge, but you do want to be in charge," Kendra noted in her confessional. "Sounds like a Leo…great."
The returning castaway was giving great advice. The problem is his constant denial of his threat level when he's obviously ahead of the game might ruin his position down the line. Members of the Tika Tribe said Bruce was a huge loss for them. Helen Li told Showbiz Cheat Sheet he was obviously filling the leader role and people would turn to him for advice. What probably worked for him the first time around was that he had less incentive to deny his natural role in the tribe. So if Bruce wants to last longer on Belo he needs to either lead the tribe or actually take a back seat as the fun uncle. He can't have both. The better route is being a leader since it comes naturally.