Invincible Season 2's Big Death Sparks An Emotional Response Online
Warning: SPOILERS lie ahead for Invincible season 2, episode 3, "This Missive, This Machination!"!
Summary
Invincible fans took to Twitter expressing shock and outrage over the unexpected character death of Allen the Alien in season 2, episode 3.
Viewers were particularly upset about the brutal attack on Allen and felt that he didn't deserve to go out that way.
Some fans speculate that Allen may still come back, while others worry that the show may deviate from the comics and kill off his character for good.
Invincible fans have taken to social media to express their dismay at the unexpected character death featured in season 2, episode 3. Titled "This Missive, This Machination!", the first half of Invincible's latest episode focused on Seth Rogen's Allen the Alien. First introduced in season 1 when he mistook the Earth for the planet Urath, Allen is a genetically enhanced member of the Unopian species who works for the anti-Viltrumite alliance known as the Coalition of Planets. In the show's latest episode, Rogen's character was brutally attacked by a trio of Viltrumite warriors, only later to have his life support turned off by the Coalition's leader, Thaedus.
Many fans of the show, however, were none too pleased about this latest development and quickly took to Twitter to express their shock and outrage at the move. Check out some of the responses below:
Twitter user @hfhhfyjjjf said that while they enjoyed the episode, they "really did the Alien Allen so dirty" and the ending left them shocked.
@TWD_Legend said seeing the scene where Allen was attacked come to life was insane.
@chvseyy_ asked "why yall beating Allen like this?"
User @inchtweets simply suggested that "Allen didn't deserve to go out like that"
Meanwhile, @feliciaspanini knew his character was in trouble as soon as he told his girlfriend that she should leave.
@King_Gerry_R suggested that the Viltrumites responsible for attacking Allen didn't need to "do Allen the way they did"
And @VADERSFILM asked whether Allen was still going to come back.
Will Prime Video's Invincible Change Allen's Original Comic Book Fate?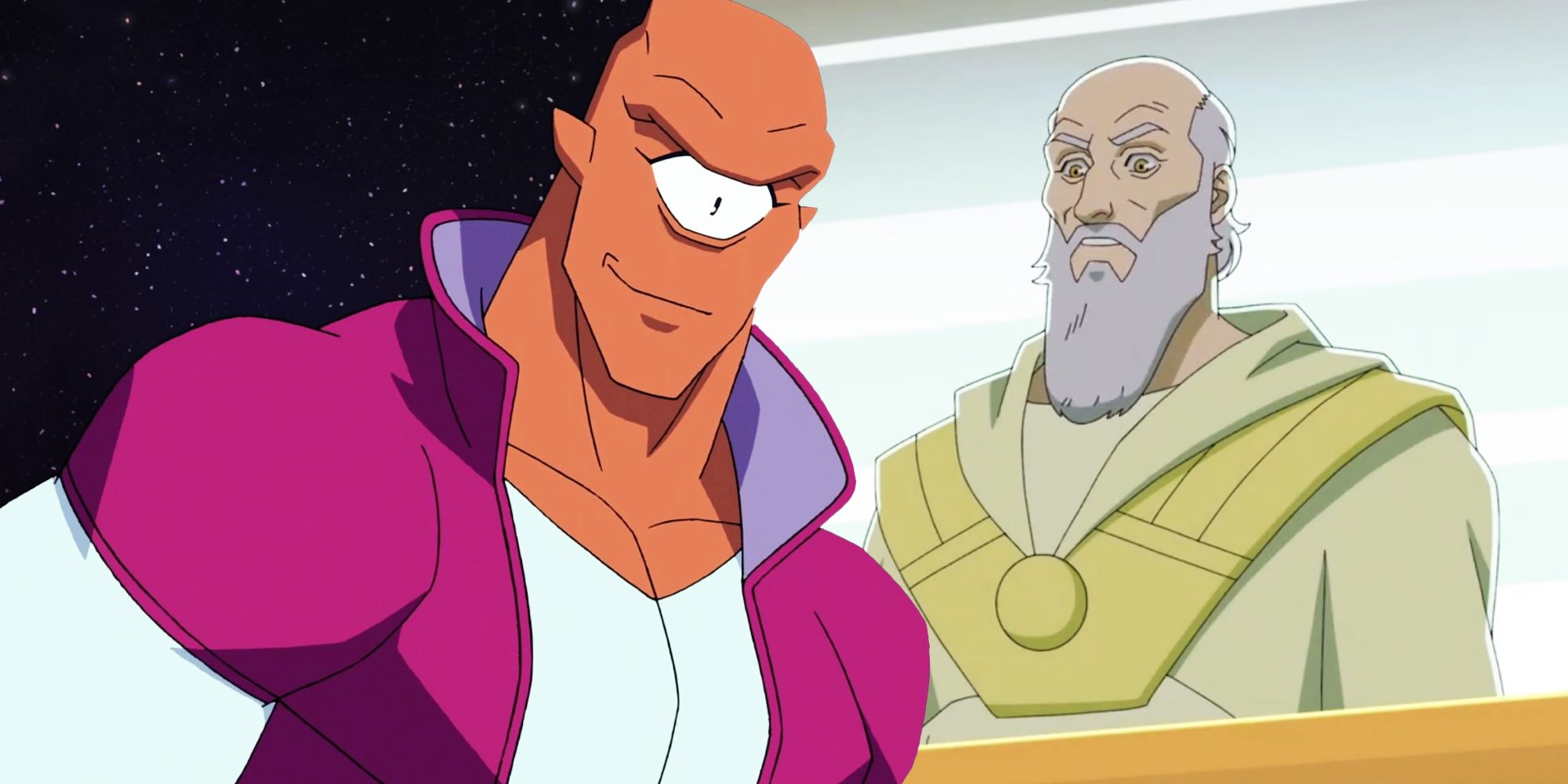 While the savage attack depicted in the latest episode may have come as a surprise to fans unfamiliar with the source material, those who have read the Invincible comics would have been more than familiar with the brutal sequence. Despite only having appeared a handful of times in the animated show, Allen the Alien serves as a fairly significant figure in the Robert Kirkman comics and becomes instrumental in the fight against the might of the Viltrum Empire.
Even though the animated Allen's comic book counterpart suffered the same kind of attack that Rogen's character did, he would eventually spend months healing in stasis only to become stronger than ever before and physically capable of matching a Viltrumite in direct combat. Nonetheless, Invincible has been known to make changes to the source material in the past, and it is possible that the show may decide to stray even further from Kirkman's story and attempt to kill off Allen for good.
Alternately, Thaedus' decision to turn off Allen's life-support may instead be intended as a way to force his body to heal itself more quickly and hasten his return to active duty, rather than leave him languishing for stasis for months. Whether Invincible's Allen is indeed gone for good remains to be seen, but if the show has killed off his character prematurely, it will mark the show's most significant departure from the comics to-date.
Source: Various [See links above]
Release Date:

2021-03-26

Cast:

Mark Hamill, Gillian Jacobs, Jon Hamm, Mae Whitman, Steven Yeun, Walton Goggins, Ezra Miller, Jonathan Groff, Sandra Oh, Djimon Hounsou, Khary Payton, Seth Rogen, Jeffrey Donovan, Sonequa Martin-Green, Mahershala Ali, Malese Jow, J. K. Simmons, Clancy Brown, Zazie Beetz, Zachary Quinto, Jason Mantzoukas, Nicole Byer

Genres:

Animation, Adventure, Action

Seasons:

1

Summary:

Based on the comic book character by Robert Kirkman, Invincible follows Mark Grayson, a seventeen-year-old who leads a seemingly average life save for the fact that he lives behind the shadow of his superhero father, Omni-Man. Mark goes on to develop superhuman abilities, but he must also learn that his father's legacy isn't as glitzy and glamorous as he's been led to believe.The animated series boasts a star-studded cast that also includes Mark Hamill, Sandra Oh, and Mahershala Ali.

Story By:

Robert Kirkman

Writers:

Robert Kirkman

Network:

amazon prime video

Streaming Service(s):

Amazon Prime Video

Directors:

Robert Kirkman

Showrunner:

Robert Kirkman