How Darcey Silva Has Changed Her Look In 2022
Fans think that 90 Day Fiancé star Darcey Silva looks very different in 2022, after her new and extreme plastic surgery results. She was a 42-year-old divorcee when she thought that she'd found her soulmate in Jesse Meester. He was a 24-year-old personal trainer from Amsterdam. Darcey and Jesse's relationship on 90 Day Fiancé: Before the 90 Days was one of the rockiest in the franchise, followed by Darcey's short-lived romance with her British friend, Tom Brooks, who was supposed to be more sophisticated. However, he was a cheater, which made Darcey turn to another young European man, Georgi Rusev. Darcey's love life has evolved drastically on 90 Day Fiancé, and so has her look. She's changed so much since 2017.
Connecticut resident Darcey has become a mainstay of the franchise, and now stars in Darcey & Stacey, her own spin-off with twin sister, Stacey Silva. Now 48, the famous Silva twins make news due to plastic surgery transformations, which fans think look more "botched" than "snatched." During Darcey & Stacey season 2, the twins flew to Turkey for their newest, "twinsformation." Although Darcey and Stacey had tummy tucks and breast implants in Beverly Hills and Miami, they wanted to go to Turkey to, "lift everything up."
Related: What Darcey & Stacey Fans Are Saying About Twins' 'Reality Royalty' Award
Darcey Looks Cross-Eyed At Christmas
A strange clip of the 90 Day Fiancé celeb Darcey was posted on Reddit late in 2020, in which Darcey appeared to be cross-eyed. During the clip, Darcey didn't blink once, which really disturbed fans. People posting on a Reddit thread by u/Grouchy_Report_3833 noted that it was hard for them to watch the video, since they have seen Darcey modify herself in extreme ways. Fans suspected that Darcey was finding it painful to close her eyes, and claimed to notice nerve damage around her lips.
Darcey Morphs Into A Cat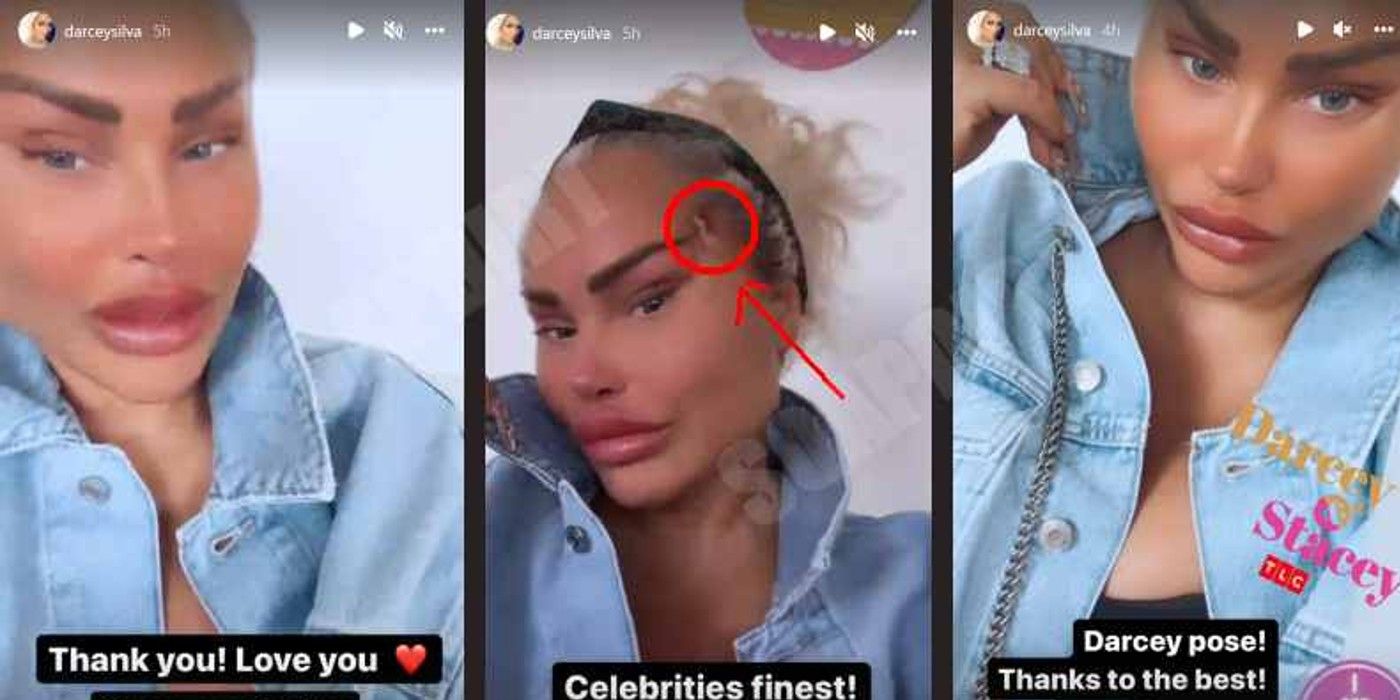 In early 2022, Darcey thanked MCR Aesthetics for making her, "beautiful and snatched" in the 90DF alum's Instagram stories. Darcey wore a denim jacket while unveiling her new cat-eye appearance. As per SoapDirt, the Steri-Strips that are visible in Darcey's photos possibly indicate that she got a thread lift, which lasts about nine-12 months. It is sometimes accompanied by filler injections. To get upturned eyes like Bella Hadid's, dissolvable threads were likely inserted under the skin, from the corners of the eyes (and ends of the brows) up to the hairline. This gives a diagonal lift effect, which is called a "cat-eye." The expression on Darcey's face was deemed bizarre and disturbing by fans, who think that what she is doing is not healthy.
Darcey Is Dramatically Different With Tanned Skin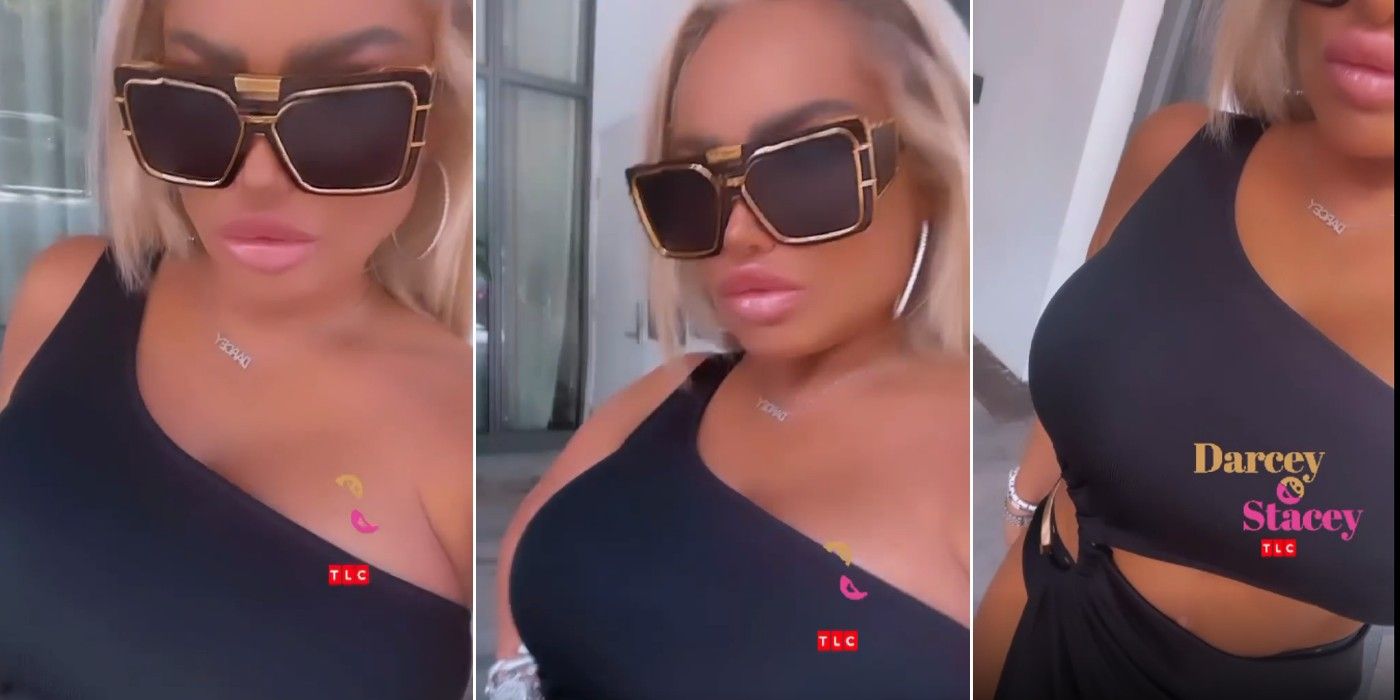 The shade on Darcey's private Instagram page hasn't weakened her resolve to look different in every selfie. In May 2022, Darcey debuted her tanned look while promoting her clothing brand, House of Eleven. She wore a black, one-shoulder dress that was skintight. The dress accentuated Darcey's new thinner waist and thicker lips, which looked plumper than ever before. 90 Day Fiancé fans wondered which procedure Darcey had this time, since she kept her "cat eyes" covered with large sunglasses. As usual, Darcey found it easy to ignore her critics, who are sometimes also her well-wishers. Chances are good that she will surprise them with a new makeover very soon.
More: Why Darcey & Stacey's New Plastic Surgery Results Seem So Extreme
Sources: Grouchy_Report_3833/Reddit, Darcey Silva/Instagram