Hawk's Chilling Words In Fellow Travelers Episode 4 Explained
WARNING: SPOILERS ahead for Fellow Travelers episode 4.
Summary
Hawk breaks character and confronts Miss Addison aggressively for betraying him, leaving her unsure of her future employment.
Hawk's aggressive response to the summons shows his hidden anger and frustration at being targeted by the M Unit and what they represent.
Hawk's subtle aggression towards Fred Treband gets him a second interview with a polygraph test, showcasing his ability to stand up for his beliefs and his disdain for people like him and Miss Addison.
Fellow Travelers episode 4 saw Hawk Fuller (Matt Bomer) breaking his professional character to send a chilling message to Miss Addison. Throughout the first four episodes of the Showtime series, Hawk has consistently maintained his poised and suave demeanor as a bureaucrat working in the U.S. State Department during the Lavender Scare of the 1950s. Hawk gets challenged in new and extremely risky ways in Fellow Travelers episode 4 after finding out that he received a summons to appear in front of the notorious M Unit, a specialized group of interrogators that aimed to eliminate all "subversives" and "deviants" from the U.S. federal government.
Hawk is uncharacteristically aggressive in his response to the summons, considering how careful he is to avoid detection up to that point in Fellow Travelers episode 4. Fortunately, he was able to keep the summons under wraps thanks to the help of Mary Johnson (, one of his trusted assistants. Hawk had previously helped Mary out after her former girlfriend had received the frightening letter in a light blue envelope, so he knew that Mary could be trusted. As for his other assistant, Miss Addison, Hawk had evidently misjudged her after discovering that she was the one who reported him in the first place.
RELATED: Fellow Travelers: How Roy Cohn Got That Scar On His Nose
Hawk Tells Miss Addison To Suffer After Discovering She Reported Him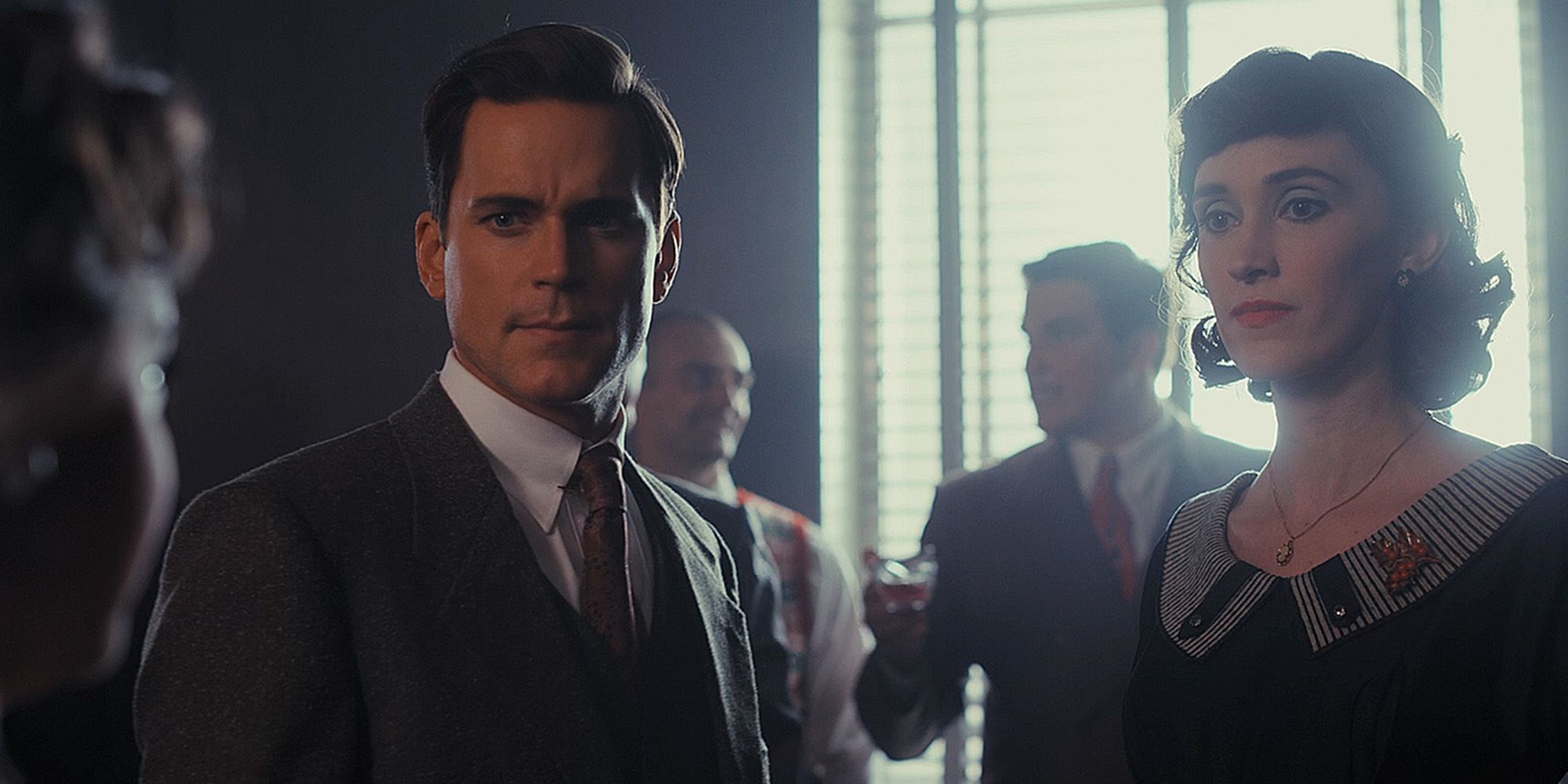 Hawk has very choice words for Miss Addison after discovering her betrayal, approaching her aggressively at the holiday office party and saying, "You're right, Miss Addison. I am wonderful. So why don't you just suffer?" Under typical circumstances, Hawk would likely not have been so direct in his response, as Miss Addison could have used his threatening words against him in an attempt to defame him even further. Miss Addison reveals that she had seen Tim's handwritten inscription in the book that he had given to Hawk in Fellow Travelers episode 1, which was enough for her to report her boss to the M Unit.
Hawk's words are clearly aggressive and threatening but in an indirect way that makes it unclear exactly how he will handle Miss Addison's employment in the future. It is also not the first occasion in Fellow Travelers episode 4 that Hawk responds with some bite in a way that gets him into hot water. During his first interview with M Unit interrogator Fred Treband, Hawk appears to have passed the test when he decides to bring up the recent death by suicide of one of the government employees who lost his job as a result of the M Unit's investigation. Before these two moments in episode 4, Hawk would never have dared to cross that line and elicit suspicion but his anger was too great in these instances to conceal.
Why Hawk Breaks His Professional Image To Fight Back In Fellow Travelers Episode 4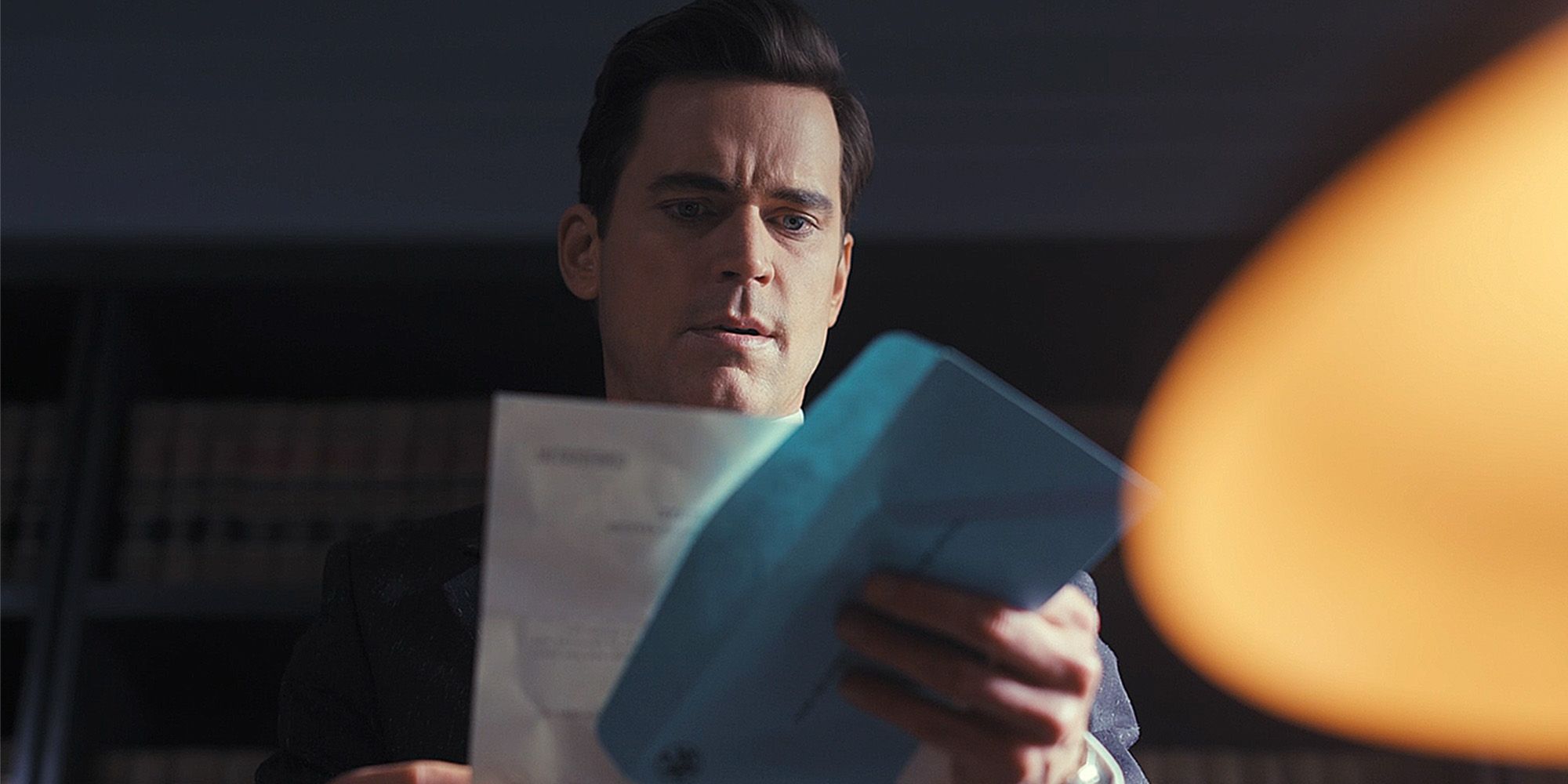 Hawk slightly breaks his professional image to Miss Addison and Fred Treband to subtly push back against the two people who are effectively pinning his life and career against a wall. Hawk telling Miss Addison to suffer was intended to make her feel poorly about herself, as if to rub the fact that she couldn't be him or something of that nature in her face. His subtle aggression toward Fred Treband gets him a second interview with a polygraph test, which Hawk is extremely fortunate to have escaped from. These instances demonstrate that Hawk is capable of standing up for his true beliefs and reveal his hidden hatred for people like Miss Addison and Fred Treband in Fellow Travelers.
Release Date:

2023-10-27

Cast:

Matt Bomer, Jonathan Bailey, Allison Williams, Linus Roache, Will Brill, Jelani Alladin, Noah J. Ricketts

Genres:

History, Romance, Thriller

Rating:

TV-MA

Seasons:

1

Story By:

Thomas Mallon

Writers:

Ron Nyswaner

Network:

Showtime

Streaming Service(s):

Paramount+

Directors:

Uta Briesewitz, Daniel Minahan

Showrunner:

Ron Nyswaner