GoT & Sandman Authors Join The WGA Strike As Their Respective Shows Remain On Hold
Game of Thrones, The Sandman, and other fantasy authors join the Writers Guild of America strike on the picket lines. George R.R. Martin is the author of the ongoing A Song of Ice and Fire saga, which was adapted into the wildly-popular series Game of Thrones. He also wrote Fire & Blood, which serves as the basis for the prequel series House of the Dragon, and other source material that HBO is adapting into spinoffs. Neil Gaiman, on the other hand, is the author of The Sandman comics which Netflix is adapting into a series of the same name.
Since the WGA strike started earlier this month, it has been pencils down for all television and film writers as the union continues to negotiate for fair wages. Now, as the strike enters its fourth week, a recent photo shows the fantasy authors George R.R. Martin, Neil Gaiman, and Nnedi Okorafor finally entering the fray on a WGA picket line in New Mexico.
The photo shows Martin, Gaiman, and Okorafor together on a picket line outside Greer Garson Studios in Santa Fe, where the Game of Thrones author lives. On his website, Martin wrote that Rebecca Roanhorse, Douglas Preston, Chris Eyre, and Melinda Snodgrass were also on hand.
How George R.R. Martin & Neil Gaiman's Shows Are Affected By The Strike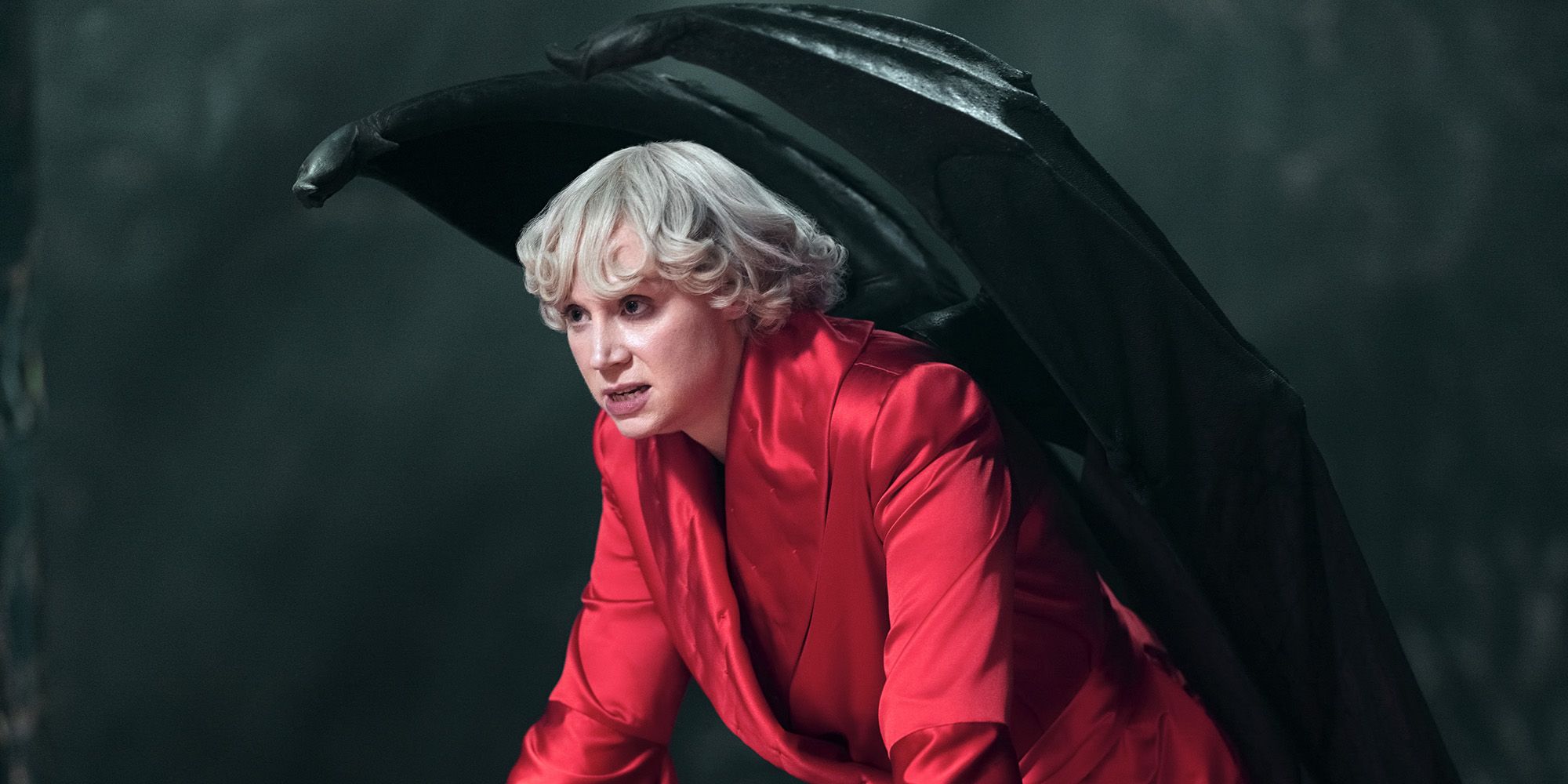 Martin and Gaiman join the WGA strike on the picket lines as a few of their respective TV shows remain on hold. House of the Dragon, which Martin serves as an executive producer on, is one of a few shows that is continuing production as per usual. House of the Dragon season 2's scripts were completed and started filming in April just before the strike started. A Knight of the Seven Kingdoms: The Hedge Knight, one of the many Game of Thrones spinoffs in development that Martin is producing, has been shut down for the duration of the strike.
Related: Every Show Confirmed To Be Affected By The WGA Writers Strike
Similar to some Game of Thrones shows, Gaiman shared an update on The Sandman earlier this month saying that new episodes could be delayed depending on how long the strike goes on. The author, who serves as an executive producer on the show, also gave firm support to the strike, saying "There won't be scab scripts on Sandman," meaning that nothing will be written for the duration of the strike. However, Good Omens season 2 won't be affected by the strike since it has already wrapped filming and is set to release July 28 on Amazon Prime Video.
Source: George R.R. Martin/Twitter