Ghostface Haunts the Streets of New York
The sixth installment in the franchise arrives on March 10.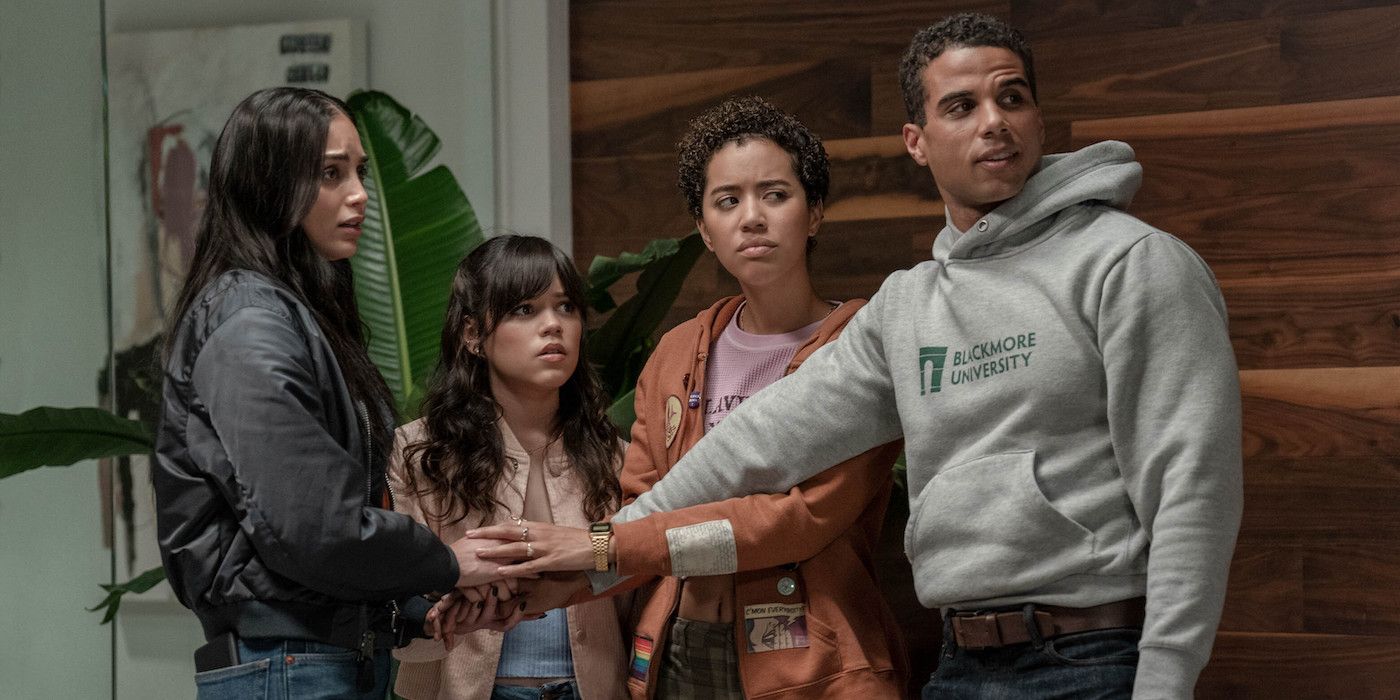 Ghostface is ready to paint the Big Apple red in a newly released Dolby Cinema poster ahead of Scream VI's arrival on March 10. While he may have his back turned, residents of the five boroughs better watch theirs as the crazed killer is on the loose, and in a city with over eight million people, it's anyone's guess as to who's behind the mask this time. The background of the poster runs blood red with the outline of Ghostface grasping onto a well-sharpened knife with skyscrapers outlined in front of him. Below is the film's logo as well as its release date, reminding fans that there are only a few weeks left until terror strikes again.
The upcoming film promises to keep audiences guessing as our new group of franchise favorites break away from the small-town confines of Woodsboro and chase down their dreams in New York City. Of course, all they'll find there are nightmares – and we aren't just talking about your run-of-the-mill subway terrors like "showtime" and sharks. Just when they thought they left the horrors of the recent multiple killings in their hometown behind them, a new bad guy picks up the knife (and other various weapons) and hunts them down.
Bringing back stars from the last movie, Scream VI will feature Melissa Barrera, Mason Gooding, Jenna Ortega, and Jasmin Savoy Brown with classic franchise favorites like Courteney Cox and Hayden Panetierre also appearing. The ensemble cast includes Dermot Mulroney, Samara Weaving, Jack Champion, Henry Czerny, Devyn Nekoda, Liana Liberato, Josh Segarra, and Tony Revolori. Continuing to run with the torch they picked up from original franchise director and horror great, the late Wes Craven, the film will be directed by Matt Bettinelli-Olpin and Tyler Gillett.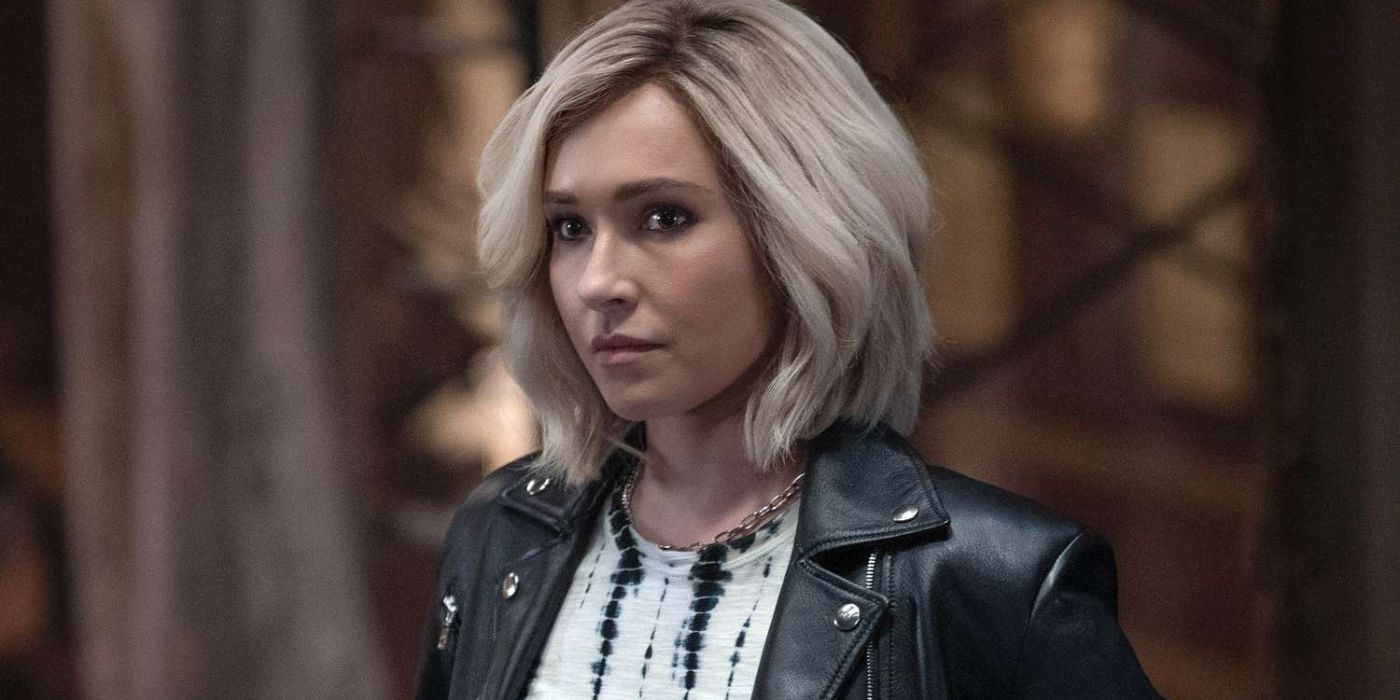 RELATED: 'Scream VI': Release Date, Returning and New Cast, Trailer, and Everything We Know so Far About the Slasher Sequel
Following the massive turnout for the meta masterpiece's return in SCREAM, we can expect more where that came from when Ghostface takes a stab at making it in the big city. It's a terrific time to be a '90s horror fan as many franchises of the decade are making their way back onto our screens. Although Scream may be leading the big-screen race, pint-sized and foul-mouthed killer, Chucky, has been dominating television viewership numbers and was recently renewed for a third season. And then there's the news that the iconic teen slasher flick I Know What You Did Last Summer will also be returning to hook audiences with an all-new story and a returning cast of greats.
Check out the Dolby poster for Scream VI below and prepare for the arrival of the next chapter on March 10.