DnD Is the Latest Franchise to Build Buzz with Mobile App Experiences
In the ever-evolving world of movie marketing and fan engagement, the Dungeons & Dragons franchise has taken the leap into the realm of mobile app experiences, as Paramount Studios and Lightricks joined forces to create an immersive platform for fans. 
As we've witnessed an upswing in the quality of game adaptations in recent years, it's only fitting that one of the most iconic tabletop games enters the fray with a fresh approach to fan interaction.
Embracing the Digital Age
The upcoming film, Dungeons & Dragons: Honor Among Thieves, starring Chris Pine, Michelle Rodriguez, and Hugh Grant, has generated significant buzz, and Paramount Studios aims to capitalize on that excitement through a partnership with Lightricks, the creators of the popular photo-editing apps Facetune and Photoleap.
Together, they have developed a mobile app experience that allows fans to create character avatars by submitting images of themselves, immersing them in the world of Dungeons & Dragons.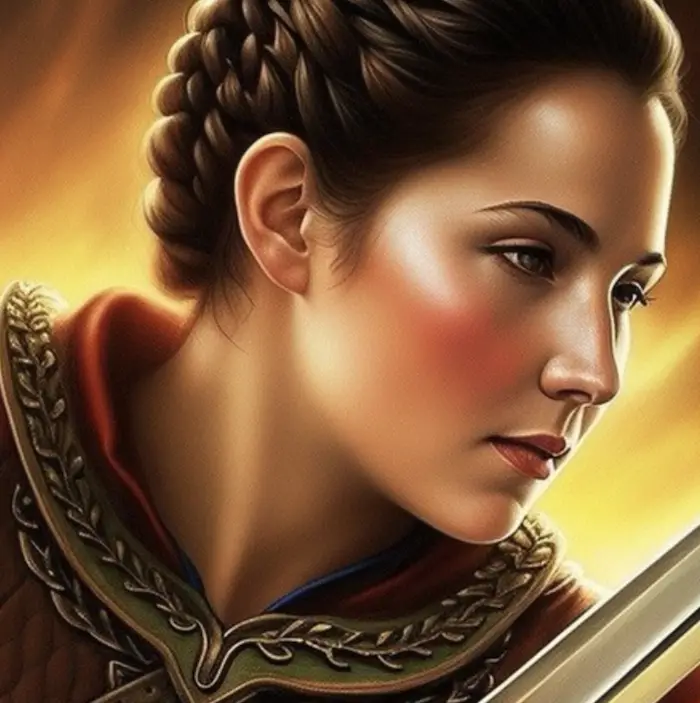 Using the Photoleap app, fans can place themselves in the center of their Dungeons & Dragons journey, bringing beloved characters to life before the film's release. Utilizing the app's AI-generated image process, fans can create unique avatars that replicate their favorite DnD characters and share them on social platforms. 
All you need to do is upload 10-20 pictures of yourself, select your "multiclass" archetypes, and the app does the rest.
Digital, Mobile Trends in Fan Engagement
This new mobile app experience is just the latest example of film franchises leveraging technology to engage with fans and build anticipation for upcoming releases. This trend has proven successful for various franchises, such as Marvel and DC, which have both released mobile games and apps that enhance the movie experience for fans.
The Marvel marketing team even went as far as integrating Deadpool into the popular mobile dating app, Tinder. This subversive move gave fans an interactive way to join Wade Wilson on his mission to find love while creating a unique piece of movie marketing content.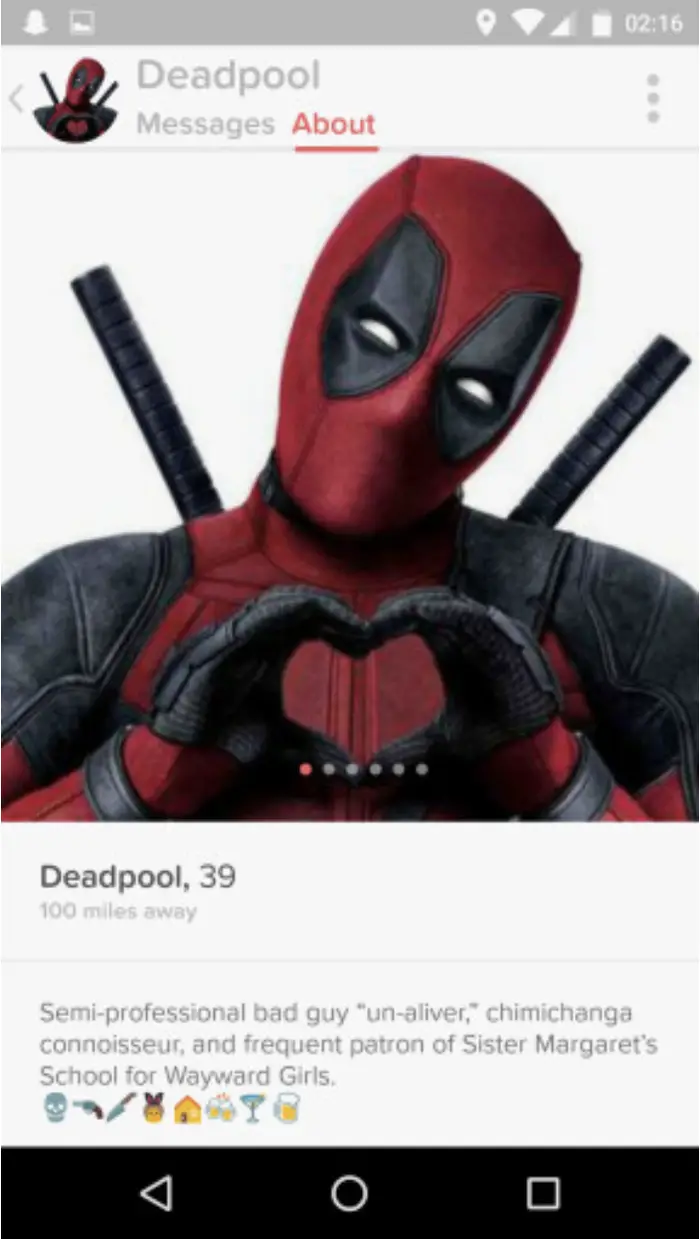 Jumanji: The Next Level also got in on the act by offering an interactive AR experience in a collaboration with Amazon Web Services (AWS) and 8th Wall. This gave fans the ultimate insider access to Jumanji, with bonus content like never-before-seen featurettes and interviews with cast members. 
Not only did this help generate buzz for the release, but it also helped further engage fans of the franchise.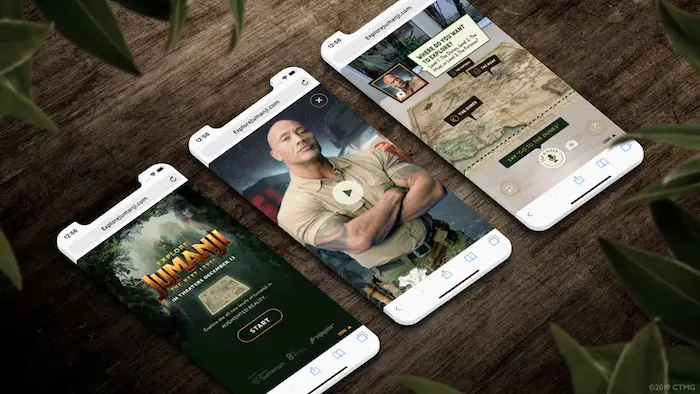 The Power of Internet Buzz, UGC, and "Memeability"
If you really want to get an idea of the power of internet buzz and "memeability," look no further than Universal Pictures' recent successes with Cocaine Bear and M3GAN.  Both of these movies performed extremely well in the box office, especially considering that neither of them brought any established fantasy or superhero intellectual property to the table.
Without a pre-built fan-base and no prior marketing, Universal Pictures managed to build a buzz around these new films through internet memes and user-generated content (UGC). 
Fans of the franchise embraced the most intriguing aspects of each movie, generating their own content and spreading it across various social media platforms. This helped create a strong online presence for the films, arguably contributing significantly to their eventual box office success.
For M3GAN, the TikTok dance phenomenon captured the attention of millions of users, with hashtagged videos accumulating over 1.8 billion views. Universal Pictures amplified this by encouraging fan re-creations and incorporating live appearances with M3GANs at various events.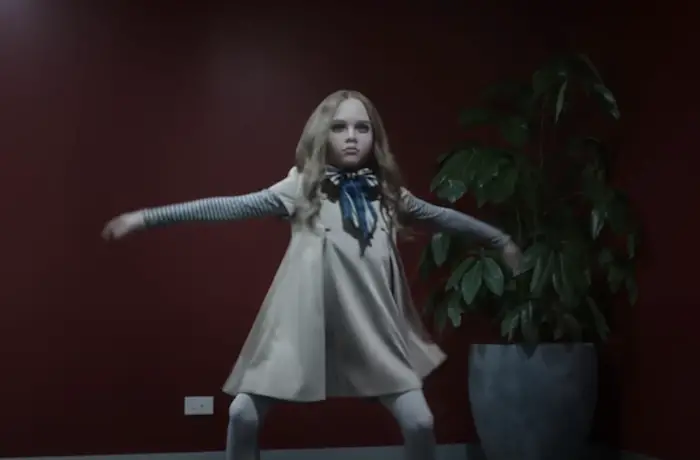 Similarly, Cocaine Bear harnessed the power of its outrageous title and premise, letting the internet run wild with memes and discussions, while also engaging with culture through social media posts and online games.
This demonstrates that internet buzz, UGC, and memeability can be valuable tools for movie marketers, even in the absence of established IP or fan bases.
The Future of Franchise Engagement
This shift towards embracing mobile app experiences and fan-created content proves that franchises are increasingly turning to technology and creativity as powerful tools for connecting with audiences.
As more studios follow in the footsteps of Dungeons & Dragons: Honor Among Thieves and the other campaigns listed above, we can expect to see filmmakers continue to come up with more creative and interactive ways for fans to engage with their favorite franchises. 
From virtual reality experiences to content-generating challenges, it's clear that technology will play an important role in helping franchises reach new heights of engagement and box office success.
How to Take Part
Dungeons & Dragons: Honor Among Thieves prepares to hit theaters on March 31, 2023, and fans can eagerly dive into the magical world through the Photoleap app, available for download on iPhone and Android devices.