Cody Rhodes' Return Seriously Complicates WWE's Royal Rumble Plans
Cody Rhodes is officially in the 2023 Royal Rumble. It's exciting news for WWE fans, but the company now is facing some difficult booking choices.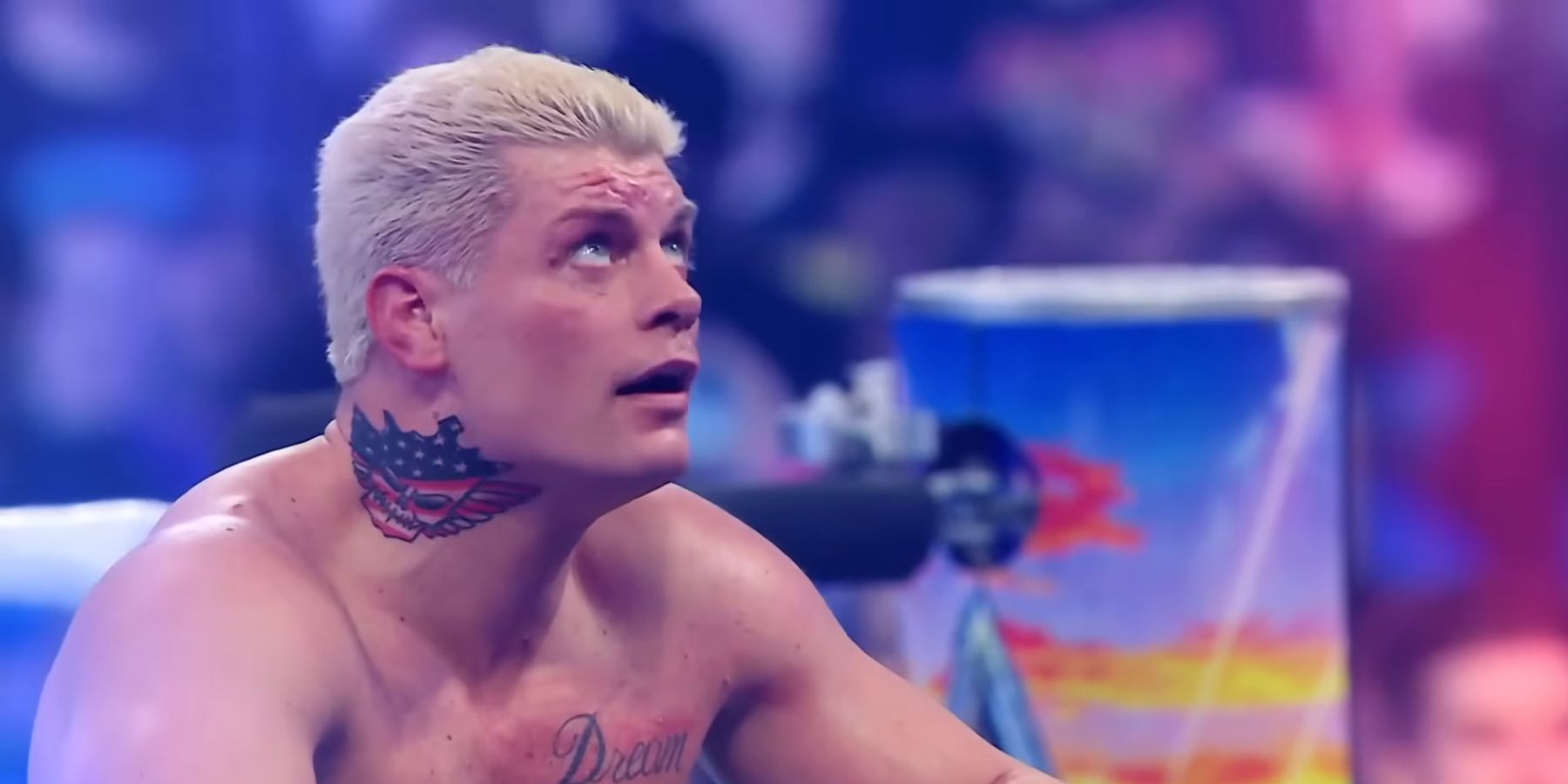 Cody Rhodes is officially involved in the upcoming Royal Rumble match, and WWE now has a handful of difficult booking choices to make en route to WrestleMania 39. Ever since The American Nightmare announced that he'd torn his pectoral muscle while training for Hell In A Cell, fans have had January 28 circled as a possible return date. It represented a bit of a physical stretch for Cody Rhodes, but not an unachievable one. It turns out he'll be ready in time for the Rumble in two weeks, which could create friction in WWE's ongoing plans and storylines.
Before getting into the meat and potatoes here, remember that these are good problems for Triple H and Co. to have. Usually, the excitement of the road to WrestleMania gets sapped out by Vince McMahon's constant insistence of having Brock Lesnar and a small handful of stars involved in main event matches on all the year's biggest cards. The Beast Incarnate appearing at the Royal Rumble and even winning it isn't out of the question, but it's not a forgone conclusion like it has been in the past. There are a lot of interesting (and fun) moving parts to consider, so let's break down how Cody Rhodes' return creates some tough calls for WWE.
Related: Alexa Bliss, Cody Rhodes & 6 Other WWE Wrestlers Who Will Own 2023
The Rise Of Sami Zayn Complicates Cody Rhodes' Push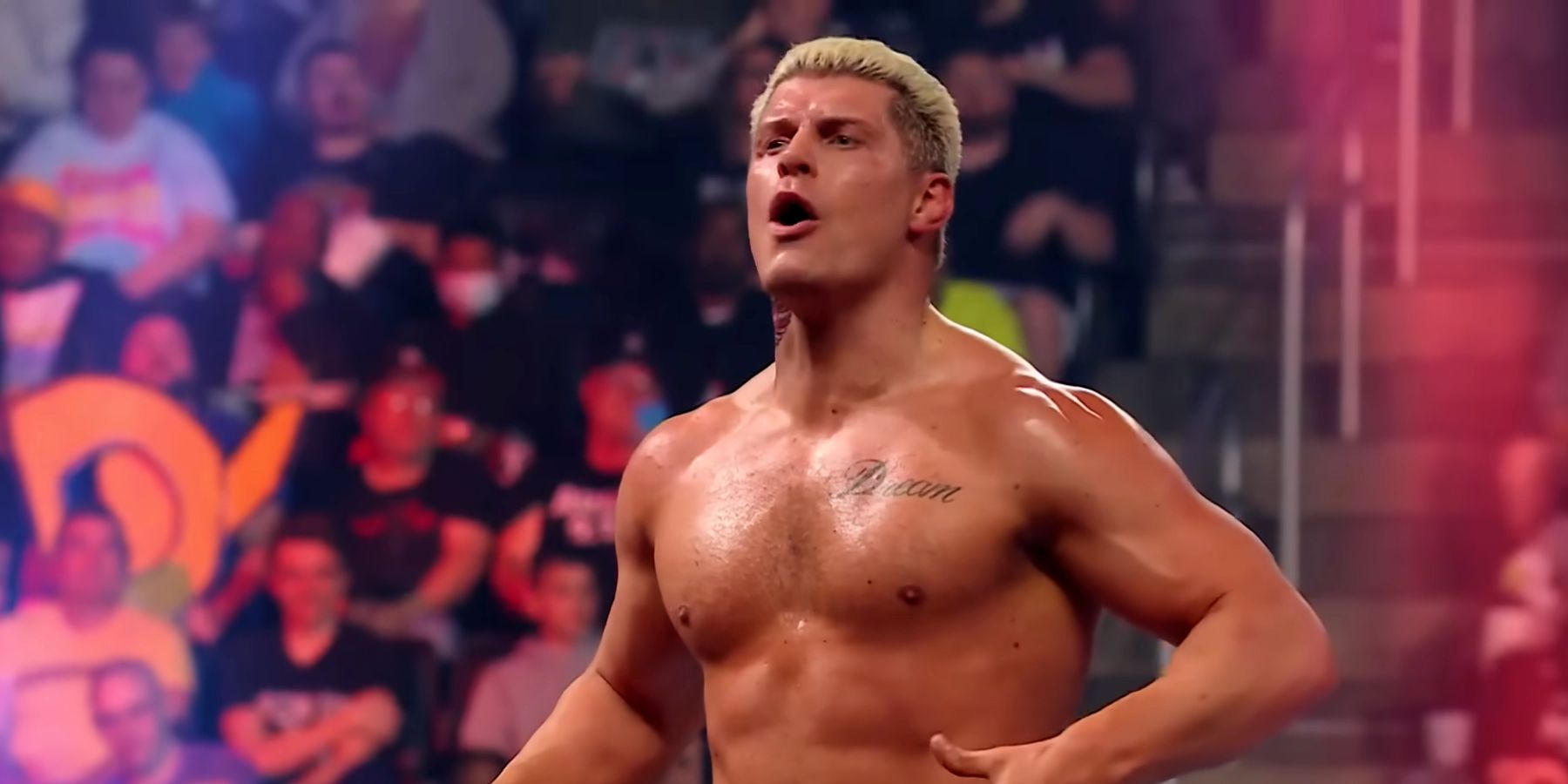 While Cody Rhodes was gone, a handful of shifts happened to WWE's on-screen landscape. The biggest one was Sami Zayn's emergence as the most over wrestler on the roster as the Royal Rumble approaches. He's getting incredible reactions from live crowds. So much so that the pops were written into The Bloodline's ongoing story, with Paul Heyman worried that Zayn's reactions would bother Roman Reigns. The Tribal Chief denied the cheers bothered him, but WWE planted the seed.
Zayn's meteoric rise in popularity has been organic, and WWE's audience knows it. There's a Bryan Danielson-type vibe with Sami right now, and the fear should be that anyone besides him winning would be met with boos at the Royal Rumble. Rhodes was over like rover leading up to and during Hell In A Cell, but forcing fans to choose between him and Zayn might not be in WWE's best interest.
With Kevin Owens already set to wrestle Roman Reigns at the Royal Rumble and The Usos working with Judgment Day on Raw's 30th-anniversary show, there aren't a lot of logical places to hide Zayn at the upcoming premium live event. With Cody already committed to the Royal Rumble, the only possible solution would be to have Sami Zayn wrapped up elsewhere on the card. He might not be over to the point where fans would boo the lack of his inclusion, but one "We Want Sami" chant could derail the entire event—and Cody Rhodes' face push in the process.
What About The Rock Vs. Roman Reigns?
It's no secret that WWE wants The Rock involved at WrestleMania 39 in some capacity. With the event going down in Hollywood, it makes a ton of sense to get Dwayne Johnson on the marquee as the company attempts to put on the biggest show possible. What isn't clear is whether The Rock Vs. Roman Reigns is still in play as the main event of the Showcase of Immortals. He's one of the favorites to win the Royal Rumble, according to Las Vegas, and that presents WWE with another set of complicated circumstances concerning the battle royal winner.
The possibility exists that WWE might want Cody Rhodes' massive championship win to happen at WrestleMania 40, but given the uncertainty surrounding the company right now, filling out booking plans—even in pencil—for 2024 doesn't seem wise. If Rhodes comes up short at the Royal Rumble, then the odds seem good that his championship chase will get punted to sometime later in 2023. Involving the unified titles in a Rock Vs. Reigns feud also tips the winner of that match off. Unless WWE plans to strip Reigns of the WWE Championship due to his constant interference in Raw and then has him lose the Universal Championship at Elimination Chamber, there aren't many good ways to end Roman's historic run before April. It also might not be the exclamation mark worthy of what Reigns has done over the last year.
A few months ago, Cody Rhodes returning to win the Royal Rumble was a slam dunk win for WWE. An absolute no-brainer. However, Sami Zayn has emerged as a true X-factor in his absence, and The Rock still exists as a possibility. With only two main events to go around at WrestleMania and The Rock, Rhodes, and Zayn all making sense in their own ways, the company has some tricky storylines to weave in the coming weeks and months. Again, these are good problems for WWE to have. Possessing too many wrestlers fans might want to see in the main event of WrestleMania beats Reigns Vs. Lesnar for the 162nd time. It'll still be interesting to see how Triple H and the writing team navigate the waters between Raw 30 and WrestleMania 38. WWE fans should buckle up, as things could get wild in a hurry.