Bo-Katan Actress Addresses Fan Complaints After The Mandalorian Season 3
Summary
Actress Katee Sackhoff addresses complaints about the shift away from Pedro Pascal's character, assuring viewers that the focus of The Mandalorian will always be on Din Djarin.
Sackhoff believes that the love for Star Wars allows for speculation and interpretation, which can lead to misinformation and wishful thinking among fans.
The story of Bo-Katan and the reclamation of Mandalore needed to be told, but it was never intended to detract from Din's story, and season 4 will refocus on him as the central character.
Bo-Katan Kryze actress Katee Sackhoff has addressed complaints regarding the shift The Mandalorian season 3 seemingly made away from Pedro Pascal's Din Djarin, and her outlook on the live-action Star Wars TV show's future is positive. The Mandalorian season 3 covers the reclamation of Mandalore, a massive task that widens the scope of the show in a way that far surpasses Din's and Grogu's own adventures together. Bo-Katan takes the opportunity to step into the spotlight as Mandalore's destined ruler, a decision that has only added fuel to the fire of viewers wanting more for Din and his adopted son. After months of complaints and theories surrounding Bo-Katan taking over The Mandalorian, Sackhoff is finally easing viewers' concerns.
Related: The Mandalorian Season 4 Updates: Cast, Story, & Everything We Know
In an interview with The Direct, Sackhoff is quick to assert there was never any intention from the creators or the actors to shift the focus of The Mandalorian from Din to Bo-Katan. She accredits such beliefs to the love people have for Star Wars and the freedom it encourages to create new stories. Still, Sackhoff is clear that any speculation of Bo-Katan taking over The Mandalorian is "misinformation."
No. I think there's always going to be a lot of speculation in this fandom. You know, I think it's one of the reasons why people love this fandom so much. And they love this universe so much that a lot of times it allows just enough ambiguity for people to interpret things the way that they want to interpret them. And out of that there is the ability to have a lot of misinformation get out, or just, you know, wishful thinking.
Sackhoff is still truthful about the need to tell Bo-Katan's story, specifically regarding Mandalore's reclamation, but insists the show belongs to Din. She also states her personal belief that the story was never meant to take away from Din's whatsoever, no matter how it may have come across to viewers. Sackhoff ends with a lighthearted joke about how she and Pascal don't have any influence over the decision of who leads the show, following Pascal's words in another interview about him being pleased with Sackhoff taking the spotlight.
And I think in this situation, I think that the story of the Mandalorians and the story of Bo-Katan needed to be told, I don't believe in any way that it was taking away from Din [Djarin's] story, nor was that ever the intention. And you know, Pedro and I aren't in charge of who gets to lead the show [laughs]. This is Din Djarin's show, it will always be Din Djarin's show.
The Mandalorian Is Still Din Djarin's Show (& Season 4 Will Prove That)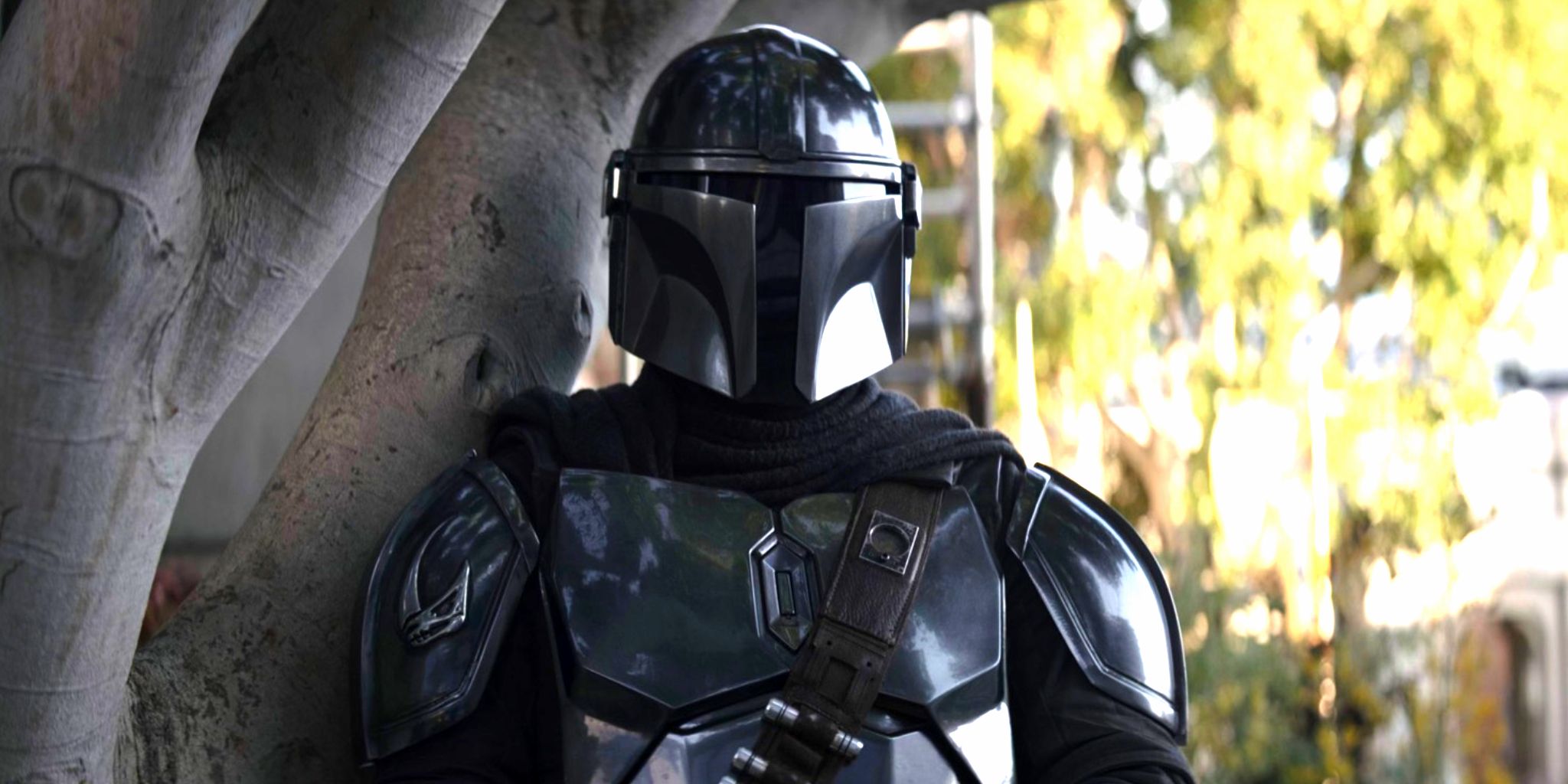 The Mandalorian has always been Din's show, and moving ahead, The Mandalorian season 4 will certainly turn its full attention back to him. Now that Mandalore's been reclaimed, Bo-Katan and the Mandalorian homeworld can be important players in Din's story without having to be the central focus. The Mandalorian season 3 finale has clearly set up Din's and Grogu's adventures hunting Imperials for Captain Carson Teva as the heart of The Mandalorian season 4, now that Bo-Katan's current story and arc has reached its completion.
"This is Din Djarin's show, it will always be Din Djarin's show."
The Mandalorian season 4 also has to do the work of leading into Dave Filoni's upcoming culmination movie event of this era, in which both the New Republic and the Imperial Remnants will play a major part. Focusing on Din and Grogu getting themselves further involved in such a conflict will lead into this movie much more smoothly than any strong focus on Mandalore would. There's no doubt, then, that Sackhoff's positive outlook on the future of The Mandalorian will pay off in season 4.
Source: The Direct
Release Date:

2019-11-12

Cast:

Werner Herzog, Emily Swallow, Pedro Pascal, Nick Nolte, Omid Abtahi, Gina Carano, Carl Weathers, Giancarlo Esposito

Genres:

Fantasy, Sci-Fi

Seasons:

3

Summary:

The Mandalorian is set after the Empire's fall and before the First Order's emergence in the ever-growing Star Wars universe. The series follows the travails of a lone gunfighter named Din Djarin (Pedro Pascal) in the outer reaches of the galaxy, far from the authority of the New Republic. Acting as the first live-action Star Wars series, The Mandalorian has become incredibly popular on Disney+, partly due to Mando's relationship with Grogu, which the internet dubbed "Baby Yoda" upon his introduction in season 1.

Story By:

Jon Favreau

Writers:

Jon Favreau

Streaming Service(s):

Disney+

Franchise(s):

Star Wars

Directors:

Jon Favreau, Taika Waititi, Bryce Dallas Howard

Showrunner:

Jon Favreau