Beyoncé Is Bringing A Renaissance Concert Tour Movie To Theaters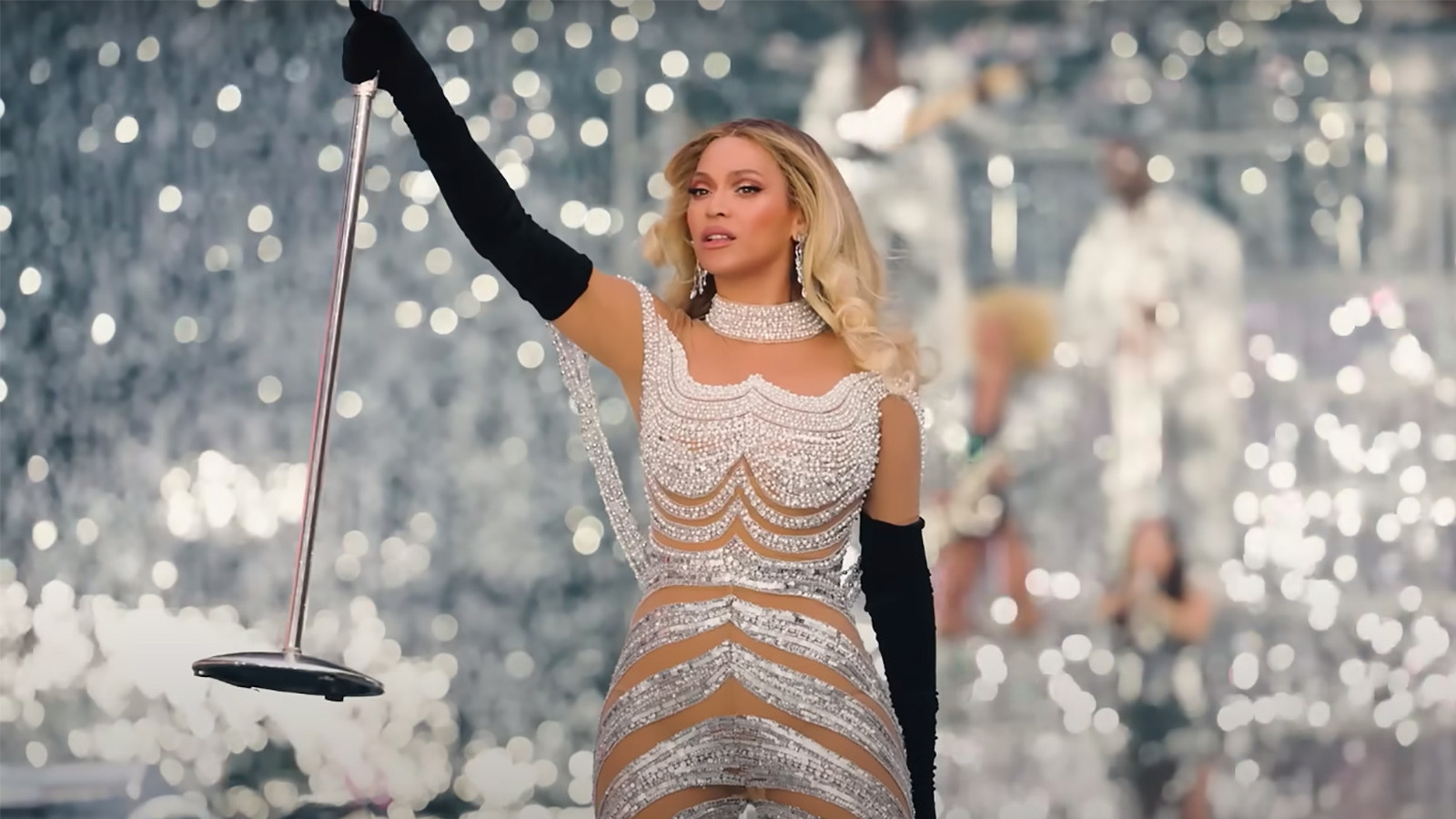 Taylor Swift's concert film is already looking to be a huge success for both the pop star and AMC Theatres. Taking into account pre-sales for advance tickets, Swift's concert movie is already looking to open with over $100 million at the box office. Considering both tours from Swift and Beyoncé are estimated to make over $2 billion each, when they're all wrapped up, it would stand to reason that Beyoncé's concert film could end up being just as big in theaters. Some estimates for the earnings of each tour say it's even possible that Beyoncé's tour could end up earning more, but we'll have to wait and see if that translates to a bigger movie debut. 
Beyoncé reportedly completed the visual album for "Renaissance" nearly a year ago in November 2022, and it seems now we know why none of that footage has yet to be released. Since this new concert movie will feature elements of that visual album, it's clear that the artist has been biding her time to figure out the best manner for releasing the visual album to the world. According to Above the Line, this "Renaissance" concert movie and the visual album was shot by director Nadia Lee Cohen.
It's interesting to note that both Taylor Swift and Beyoncé previously brought concert documentaries to Netflix. The streamer debuted Swift's "Miss Americana" back in 2020, and the year before that, they struck a multi-picture deal that included Beyoncé's Coachella concert "Homecoming" in 2019. You can bet Netflix is going to be pissed about this deal with theaters, much like all the studios and streamers were upset when Taylor Swift's concert film deal was suddenly announced.
Stay tuned to find out more in the near future whenever this deal is officially announced.