Avengers Heroes Get Saturday Morning Cartoon Redesigns in Hyper-Stylized Fanart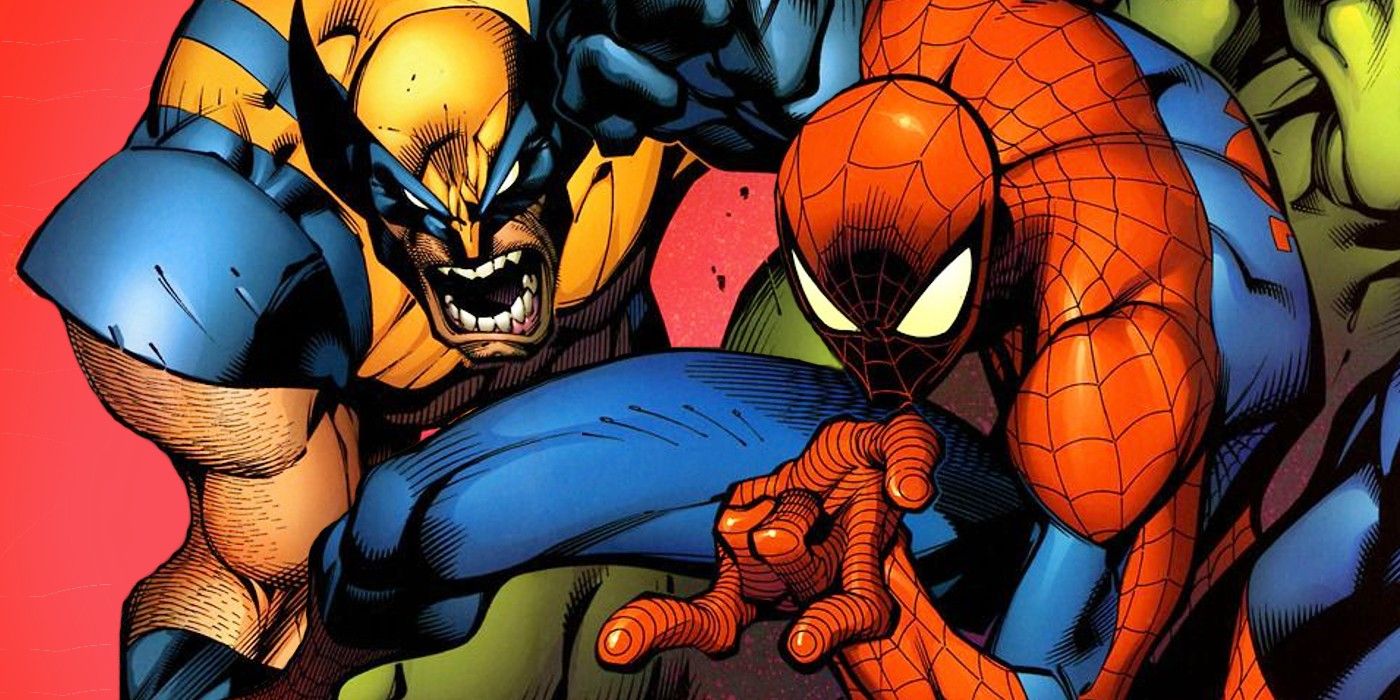 Saturday morning cartoons were once a cherished childhood experience for kids looking to unwind first thing over the weekend, with some of the most popular animated franchises of all time premiering during these early morning hours. And now, the entire roster of Marvel's Avengers has received a perfect set of redesigns that would fit right at home in animated form, especially during the Saturday morning programming block!
Shared on social media via Instagram by @colorreaper, this nerdy talent consistently posts fanart sketches that show off their unique art style and colorful designs in ways that truly impress.
Having already dabbled in drawing other characters from popular franchises like Star Wars' Darth Vader, God of War's Kratos, DC Comics' Batman, various Dragon Ball heroes and villains, and even the already cartoonified character of Danny Phantom, @colorreaper excels when bringing their artistic flair to existing properties, with these Marvel illustrations being no exception.
Related: Marvel Heroes Become Saturday Morning Cartoons In New Variant Covers
The Avengers Get Perfect Cartoon Makeovers In New Marvel Fanart
​​​
Technically having made their small screen debut in 1966's motion comic-esque show titled The Marvel Super Heroes, the Avengers and their affiliated heroes have been the focus of more than a few animated series over the years, ranging from the short-lived The Avengers: United They Stand show from the late 90s to the long-running and relatively recently concluded show called Avengers Assemble. Featuring different combinations of Marvel heroes in each new series, iconic Avenger members like Captain America, Thor, Hawkeye, and more always seemed to find their way into the mix, giving fans ample opportunities to see their favorite characters animated onscreen.
More or less streamlining the Avengers' looks for each of these productions, these new hyper-stylized redesigns courtesy of @colorreaper go all in on the more cartoony Saturday morning look that kids from the 80s and 90s will love, with their exaggerated features and simplified looks ensuring that each design stands on its own. Showing off redesigns for Avenger greats like Captain America, Iron Man, and Hulk, @colorreaper digs even deeper into Avenger lore to bring other, less often used team members into the spotlight like Marvel's Friendly Neighborhood Spider-Man (both in his original costume and black symbiote suit), the X-Men's Wolverine and Storm, Fantastic Four's The Thing, the flaming skull hero that is Ghost Rider, and even everyone's favorite Merc with a Mouth, Deadpool.
Avengers Fanart Gives Its Heroes Saturday Morning Cartoon Redesigns
Perfectly encapsulating the look and feel of what Saturday morning cartoons were like back in the day, these images do a great job recapturing the imaginations of comic fans who once sat in front of the TV, cereal bowl in hand, for some much-needed weekend relaxation. Suffice it to say, Disney and Marvel need to find a way to use these designs in a real animated show because judging the way @colorreaper draws these iconic Avengers, they're already missing out.
Source: @colorreaper