Armageddon' Trailer Shows Family Game Night Take a Turn
The Big Picture
Spy Kids: Armageddon is the fifth installment in the beloved franchise, following a new pair of Spy Kids on a mission to save the world.
The trailer showcases the fun action, cool gadgets, and family unity that fans of the series have come to love.
Director Robert Rodriguez, known for his acclaimed films, is back with Spy Kids and has made it a family affair by co-writing the film with his son.
It's every kid's dream growing up to be a super spy. No one understands this more than Robert Rodriguez, who is getting ready to bring audiences a fifth installment in the Spy Kids franchise. Today, Netflix has released a trailer for Spy Kids: Armageddon.
Spy Kids: Armageddon follows a new pair of Spy Kids on a mission to save the world! When Patty and Tony, the children of two of the world's greatest secret agents, accidentally help an evil villain with their evil plan, they must follow in their parents' footsteps and become spies themselves to save the world. The film stars Gina Rodriguez, Zachary Levi, Everly Carganilla, Connor Esterson, Billy Magnussen, and D.J. Cotrona.
The trailer is full of all the fun action and family moments fans love about the series. We see the kids training on how to be super spies and using various cool gadgets that any kid would dream of having. The trailer also shows the family, kids and adults, coming together to support each other and save the day. A stable of the series.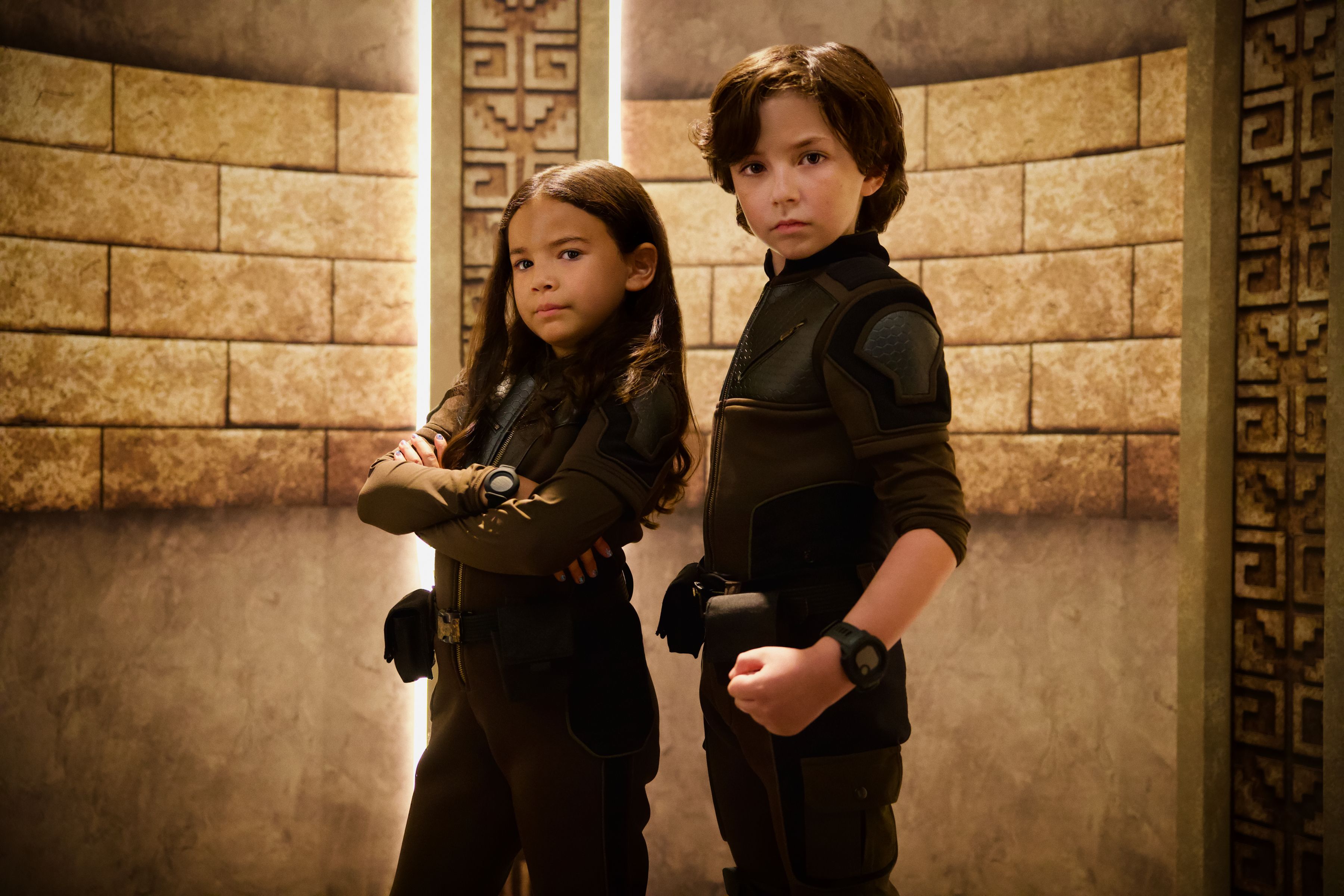 Robert Rodriguez Is Back!
While as, a filmmaker, Rodriguez has acclaimed titles like From Dusk Till Dawn and Sin City under his belt to a certain generation, he'll always be known for Spy Kids. Rodriguez has written and directed all four of the previous installments and this time decided to make the film a family occasion behind the scenes too. Spy Kids: Armageddon is co-written by Rodriguez and his son Racer Max.
About the new film and working with his family on it, Rodriguez said the following:
"I've heard from so many families telling me how much they've enjoyed these films over the course of their lives. And now a lot of kids who enjoyed the first films as children are parents themselves and enjoy sharing them with their kids. The Spy Kids franchise was based on my growing up in a family of ten kids with an FBI special agent Uncle. It's been very exciting for me and my kids to work on this film together as a family, for other families to enjoy."
Spy Kids: Armageddon will be streaming exclusively on Netflix on September 22. Check out the trailer below: