Alicia Vikander and Kit Harington Broke Hearts in a Devastating War Memoir
The Big Picture
Testament of Youth is a powerful war drama based on one of the best memoirs about war, offering a unique approach to love and the war surrounding it.
Alicia Vikander and Kit Harington sell the attraction between Vera and Roland, with their chemistry and believable circumstances keeping the romance compelling.
The film is told from Vera's perspective, immersing the audience in her experience and honoring her story, while also showcasing the impact of war on a woman's life.
Before she became an Oscar winner for her work in The Danish Girl, Alicia Vikander starred in the 2014 romance drama Testament of Youth. Based on the best-selling memoir of the same name, Vikander plays Vera Brittain, a young woman who watches her world change as Great Britain joins World War I and as she falls in love with Roland Leighton, played by Kit Harington during the height of Game of Thrones fever. Their ensemble includes the likes of Jonathan Bailey, Colin Morgan, Emily Watson, Miranda Richardson, and Taron Egerton, who plays Vera's younger brother Edward.
Though this film seemingly flew under the radar, Testament of Youth is a powerful story based on what has been referred to as one of the best memoirs about war. Like the memoir, the film takes a unique approach to how it portrays the love story at its core and the war surrounding it. Through the direction of James Kent and the screenplay by Juliette Towhidi, audiences are brought into the Great War through the eyes of a woman.
Vera and Roland Are Naturally Drawn To Each Other Through Poetry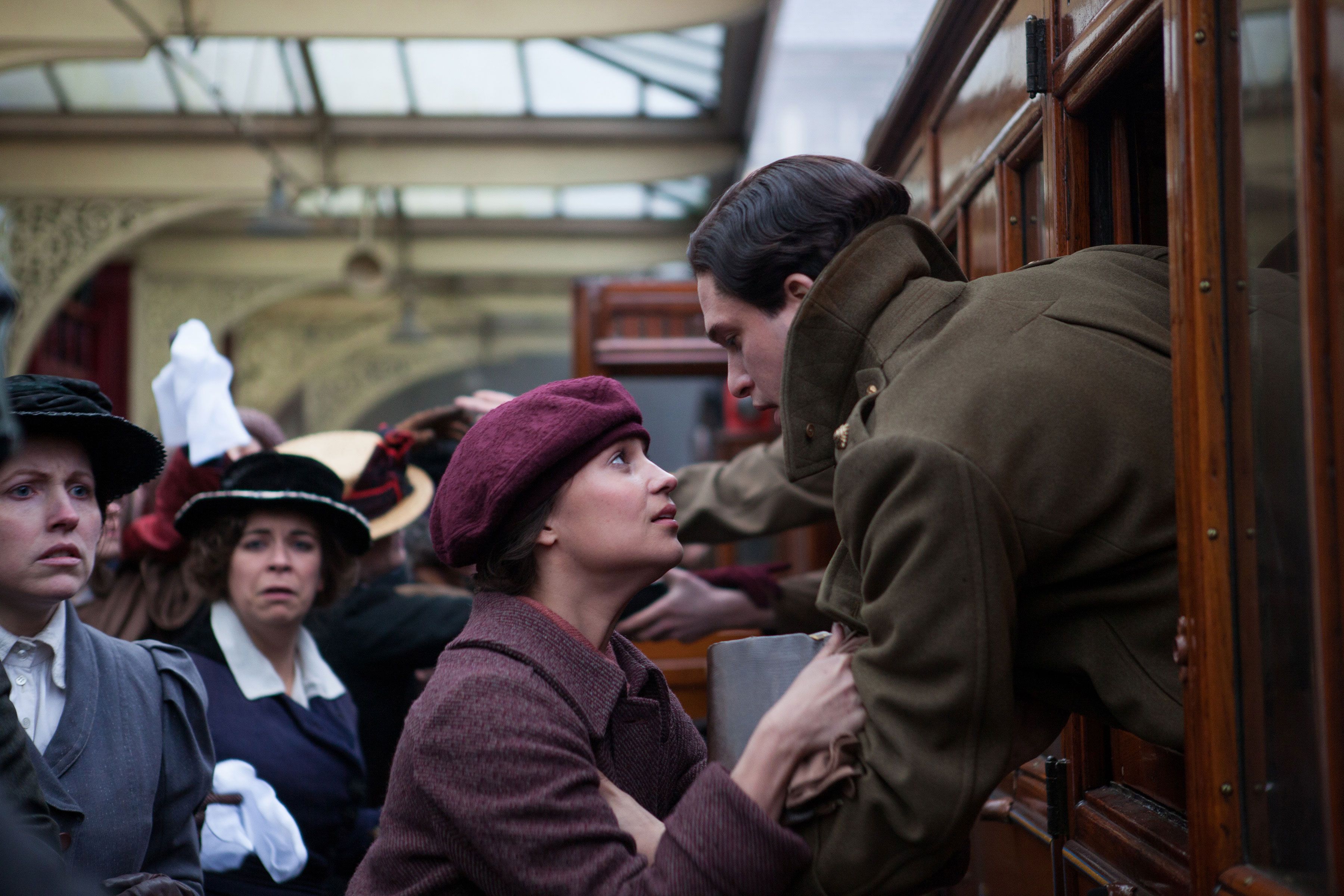 There's something magnetic about a love story in the midst of a war. How despite the death surrounding a person, beauty can be found. Love can be a catalyst when the world wants to paralyze you. With romance during wartime, there's a temptation to just focus on the euphoric side of love and ignore the harsh reality around this young couple. Somehow, Testament of Youth finds a way to hold both the romance and drama in balance.
Too often a love story can fall apart due to a lack of chemistry between the actors; even a lack of believability in the circumstances can have a romance fall flat. In the case of Testament of Youth, Vikander and Harington really sell the attraction between Vera and Roland. Not only does their chemistry hold up, the plot itself works in this young couple's favor for bringing them together. Vera meets Roland before World War I begins; she has aspirations to go to Oxford, not to become some man's housewife. In fact, it's as she's declaring this to her parents that Roland walks into her house to visit her brother.
While Roland stays with her family, Roland discovers Vera writes her own poetry. In order to gain her good favor, he begins slipping his own poetry for her under her bedroom door; Roland is a poet himself. As a result, the two begin to bond over their mutual interest in poetry. Vera even goes so far to give Roland feedback on his poetry. It's from there that she lets herself notice how handsome he is and begins to fall for him.
'Testament of Youth' is Visually and Narratively Told From Vera's Perspective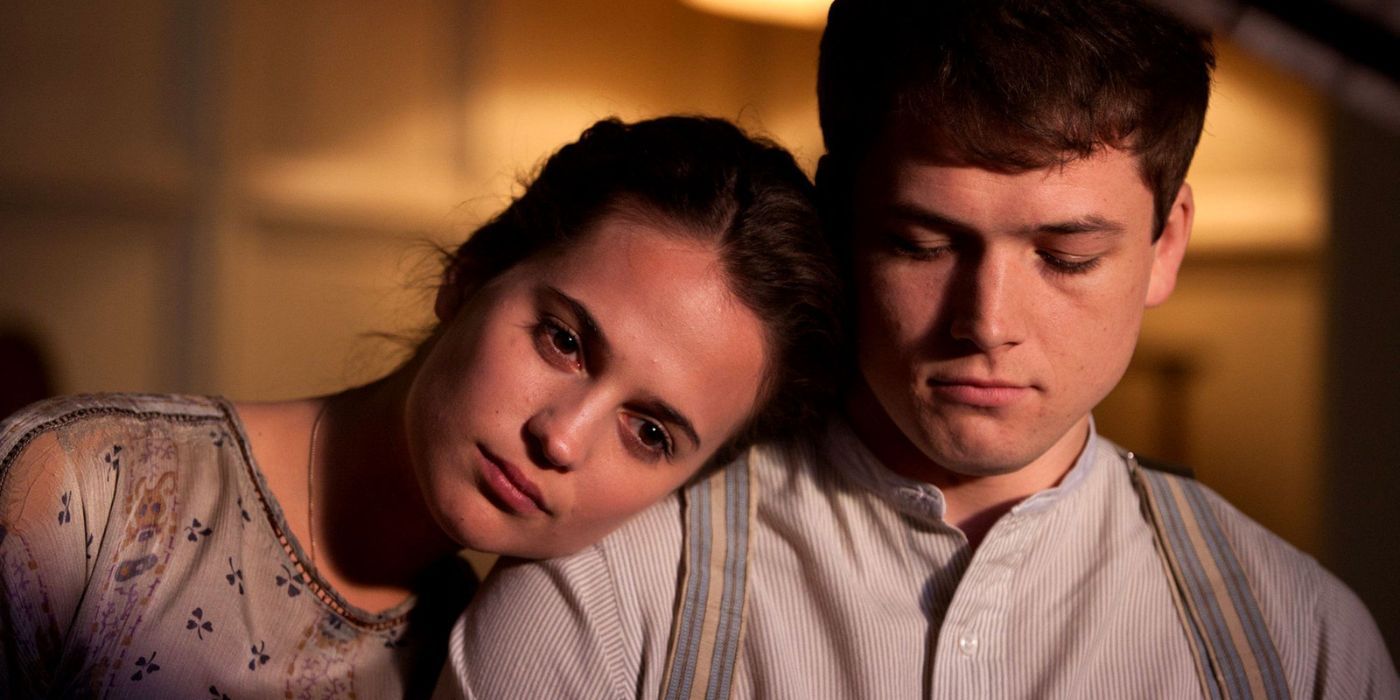 Another aspect that sets this British historical drama apart is the perspective of the story. So often when it comes to war, those narratives are told from the male perspective. However, with Testament of Youth, everything is centered on Vera. She is in nearly every scene, and it's through her lens that we experience the great love and the Great War. The plot doesn't just happen to her— Vera has her own agency. She copes with the tragedies she faces in her own way. Though she falls in love, it's not Vera's entire identity. Visually, the cinematography communicates her perspective through the use of intimate close up shots. For example, when Vera begins to find herself attracted to Roland, we see close-up shots on different parts of Roland's body, from his arms to his eyes. Visuals like this honor Vera's story and the story she will later tell, as if Vera is trying to memorize the men in her life.
Though there is a love story found in it, Testament of Youth is equally a war drama and its impact on a woman's life. Instead of distancing herself from the war with her studies, Vera immerses herself in the trenches as a nurse. The long hours and grueling work offer her the distraction she needs to keep her from dwelling in fear for her brother, her lover, and her friend as they fight on the front. Throughout the film as she moves closer to the battlefield, Vera brings the audience with her. The film pulls the audience next to the bedside as Vera attempts to comfort and save the lives of these men, never hiding the bleak and often gruesome injuries they came with.
RELATED: Kit Harington Takes a Swing at Horror in First 'What Remains of Us' Image
Vera and Roland Remain Honest With Each Other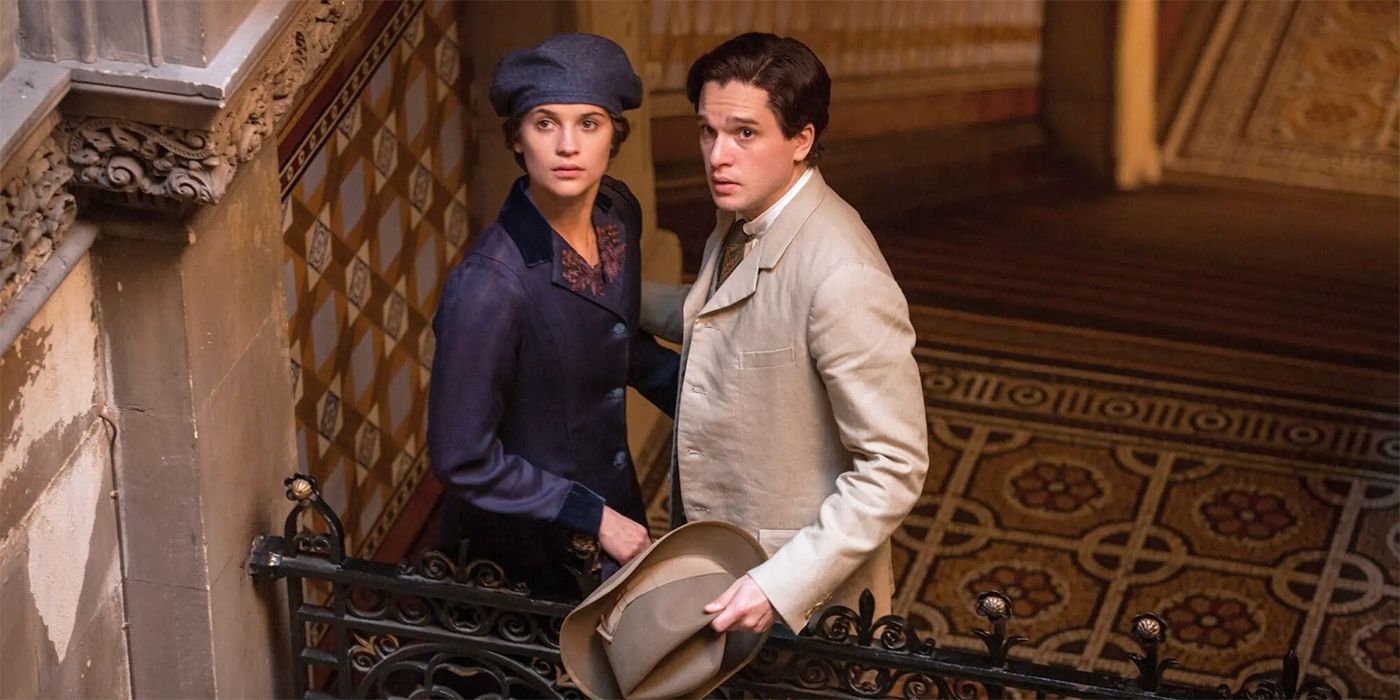 In the same way that the film doesn't sugarcoat the somber realities of war, Roland makes a vow to Vera that he would always be honest with her. He doesn't shy away from sharing with her the traumatic horrors he sees while on the front. In fact, while he's home on leave, Roland regales with Edward, Victor, and Edward's "dear friend" Geoffrey as if war is this noble adventure. Later, when he's just with Vera, he has a panic attack brought on by PTSD. Roland doesn't try to shield her from it– he lets her draw near when he's most vulnerable. The letters and poetry they share back and forth contain that blunt honesty; even after Roland dies, Vera demands to know how agonizing his death actually was and seeks out the truth for herself. When they could be ignorant to the anguish of war, Vera and Roland find deeper intimacy with each other through it.
That is why it's all the more heartbreaking when Vera is given the news that the war claims Roland's life on what is supposed to be her wedding day. For years, she believed she would never put on a white dress, and yet Roland gave her that hope. It's while she's in this white dress that she's plunged into an ocean of grief, and she spends the remainder of the war trying to resist drowning in it. Since Vera is at the center of the film, the audience, too, is drowning alongside with her as she continues to make her way through the atrocities of World War I.
Vera Chooses To Keep Roland's Memory Alive Through Her Words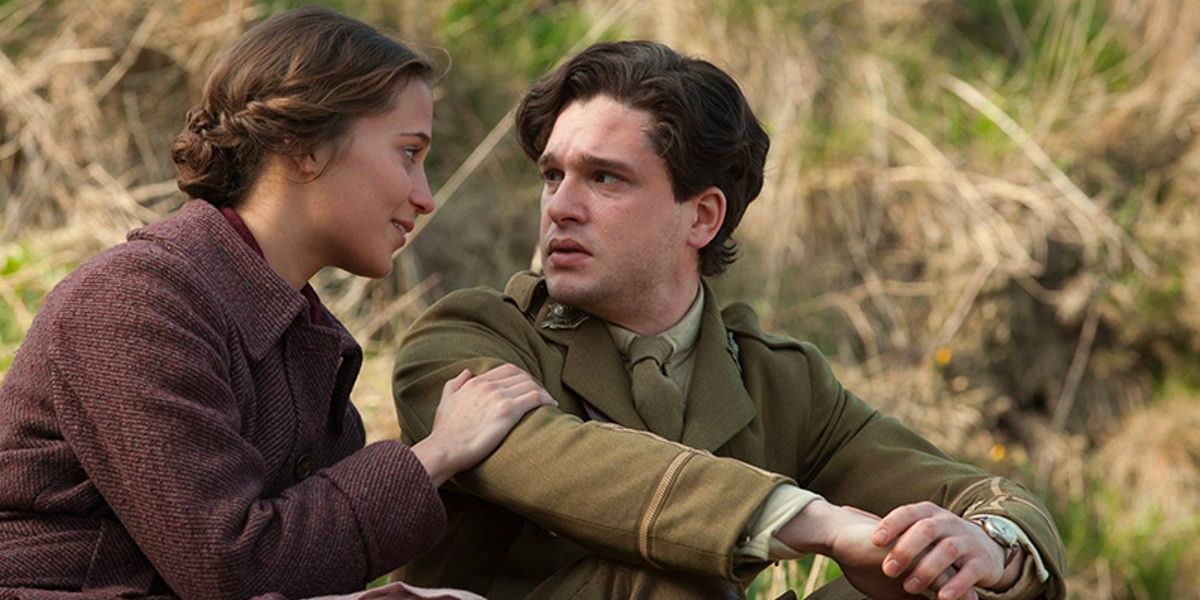 As mentioned, Vera's story doesn't end when the love of her life dies; in truth, it's not even the end to the devastating deaths that impact her. Soon after Roland dies, her friend Victor, who has always had a crush on her, lands into her care and dies from a head injury. Later when she's transferred to France, Vera reunites with her brother and nurses him back to health. She's with her parents back in England when they're given the news that Edward died while on the Italian Front. The three men she spent a carefree summer with have all been claimed by war, leaving Vera as the sole survivor.
Vera survives World War I and begins a new battle– resuming life afterward. When Vera returns to Oxford after the war, she is haunted by the loss of these men who meant the world to her. She doesn't know how to return to any type of normalcy without Roland, Victory, and Edward; yet, she finds a way to keep going. Just as Roland endeared himself to Vera through his words, Vera preserves his memory through her own. Their story of love and loss have come to mean more than just a chapter in her life before finding someone new. Instead of being haunted, Vera chooses to honor the lives of these men who would otherwise be lost in a sea of statistics; roughly 880,000 British men died from the Great War.
Testament of Youth chronicles a woman's life through the bleak, somber realities of war that threaten to suck the life out of her at every turn. The film offers a genuine love story between two writers on the brink of war that doesn't offer any cheery or light-hearted resolutions. Alicia Vikander brings a melancholy to Vera that communicate the horrors the real Vera Brittain lived through. It's no A Farewell to Arms, but Testament of Youth delivers a female-centric war drama that will break your heart and begin to piece it back together.