25 Best Agatha Christie Movie Adaptations Ranked
Summary
Agatha Christie's novels continue to be adapted into TV series and movies, appealing to both fans and newcomers to her works.
Some of the best Agatha Christie movies are non-English adaptations, reflecting the global popularity of her stories.
Kenneth Branagh's Poirot movies, such as
Murder on the Orient Express
and
Death on the Nile
, feature star-studded casts and visually stunning settings.
Agatha Christie is one of the best-known crime novelists ever, and Agatha Christie movies have always been in demand since the advent of Hollywood cinema. She published over 125 written works, including 74 novels, selling more than two billion copies, making her the second best-selling fiction author ever. The first Agatha Christie movie came in 1928 with the first non-English language adaptation coming a year later. Foreign filmmakers have taken a particular liking to Christie's work. Of more than 30 film adaptations, 14 are non-English adaptations. The best Agatha Christie movies are wide-ranging and made in many different countries.
Even today, Christie's mystery novels continue to be popular among readers all over the world. They are still being adapted into television series and movies whether they're stand-alone stories or part of the mysteries solved by Miss Marple and Hercule Poirot. While miniseries and special presentations on television tend to be more common than movies (even Doctor Who has featured stories inspired by the writer), new Agatha Christie movies continue to be released as well. The best Agatha Christie movies, however, appeal to fans of the novels as much as they do those who have never read her works.
25
Alibi (1931)​​​
The Lost Agatha Christie Movie From The Earliest Decades Of Cinema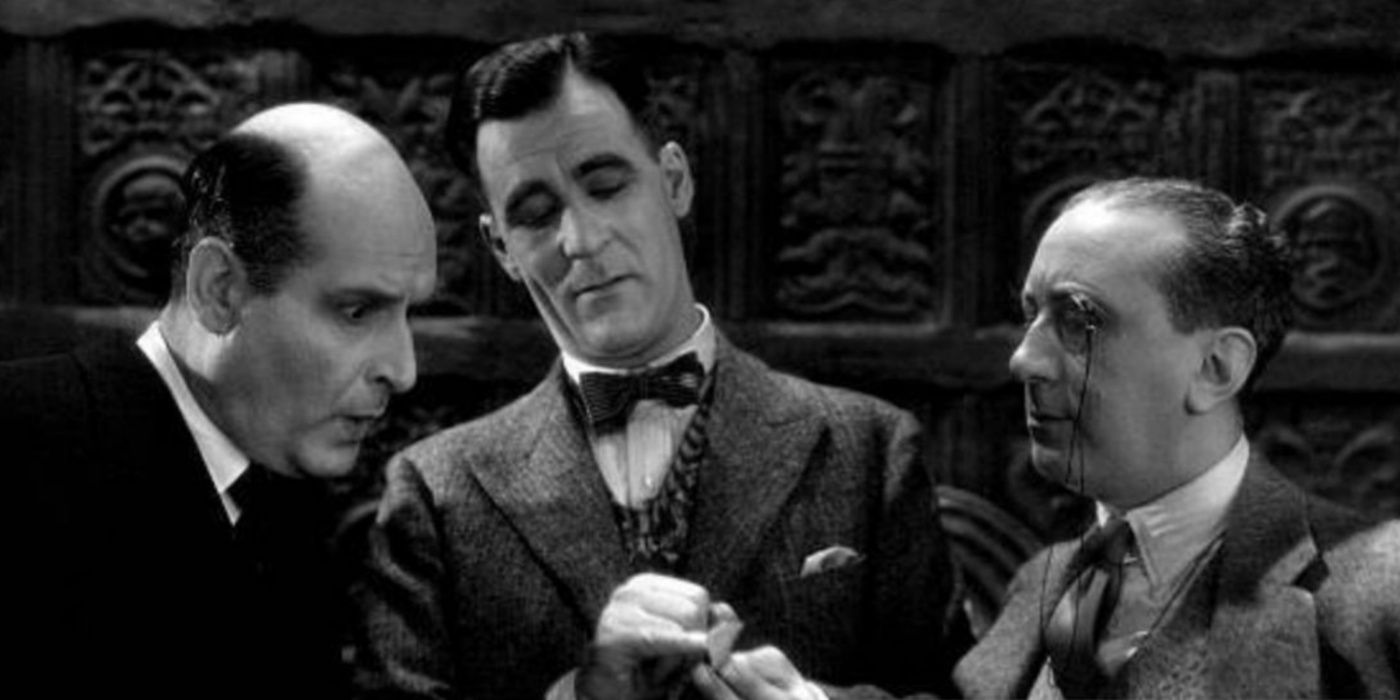 Alibi is one of the first Agatha Christie movies from Twickenham Studios. Alibi stars Austin Trevor as Hercule Poirot and is considered a lost film. Even if it is a lost film, it's still notable for being the first Christie adaptation to feature Hercule Poirot. It's based on the 1928 play of the same name, which itself was based on Christie's 1926 novel The Murder of Roger Ackroyd. Alibi features a character named Caryll Sheppard, who became the inspiration for Miss Marple, Christie's other great detective character.
24
Black Coffee (1931)
A Long-Lost Adaptation Of Christie's Stage Play Movie Response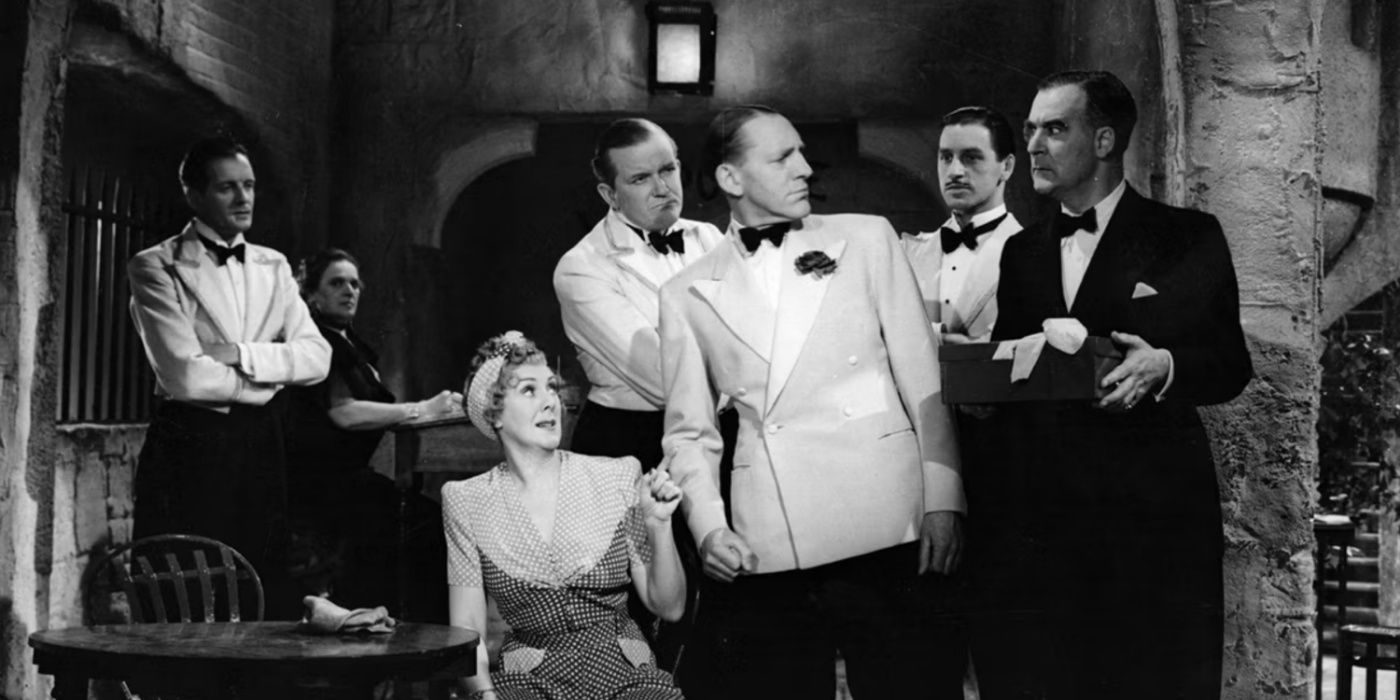 Black Coffee stars Austin Trevor as Hercule Poirot and is based on the 1929 stage play of the same name. Christie wrote the play in response to the film adaptations made up to that point. In the story, Poirot and a friend, Arthur Hastings, visit a physicist only to discover his body. The plot revolves around a secret formula the physicist was working on and the motives each previous visitor had for murdering him. No known copies exist of either movie, but both earned strong enough reviews that Black Coffee is still known about and discussed today.
RELATED: The 15 Best Episodes Of Agatha Christie's Poirot, Ranked
23
Ten Little Indians (1989)
A Group Of Former Suspects Must Solve A Murder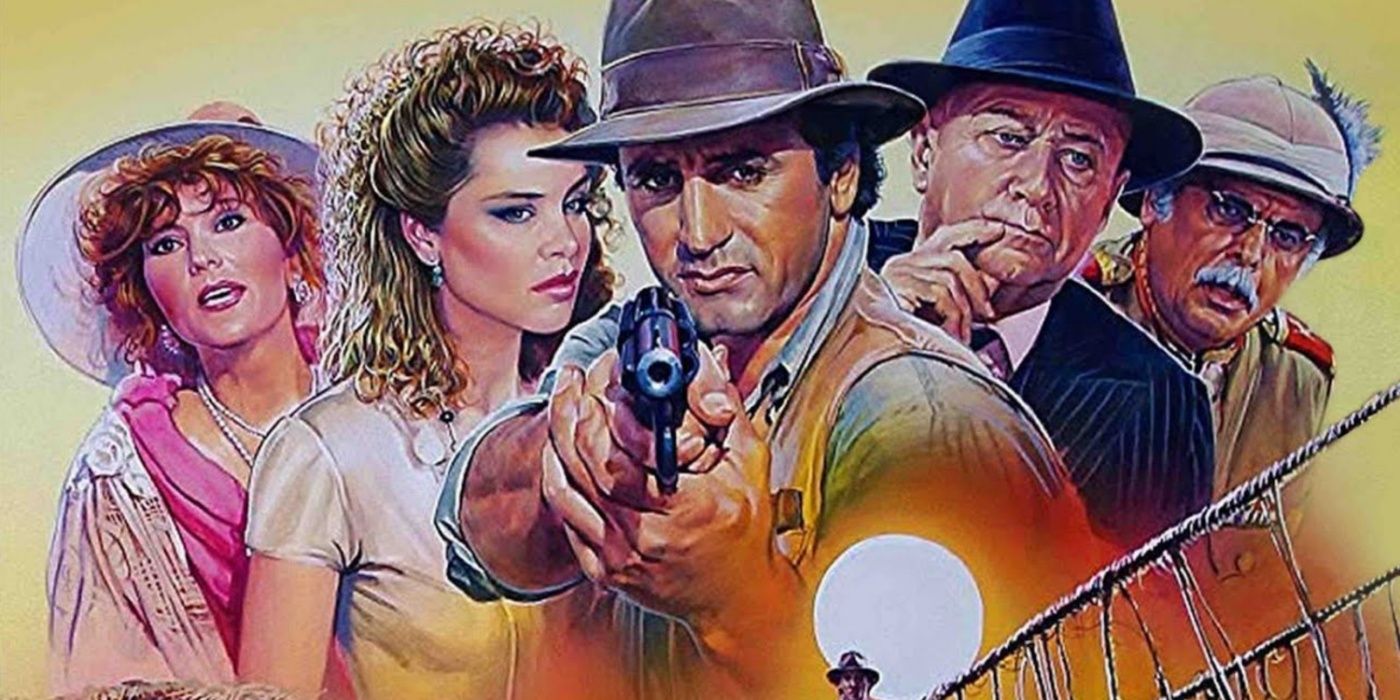 In 1989, Harry Alan Towers released his third version of the Agatha Christie story And Then There Were None, which he renamed Ten Little Indians. The movie sees 10 strangers, all accused of murders in the past, summoned to an African safari by a mysterious host. When they start dying one by one, the survivors have to figure out which of them is the murderer before they all die. This was not a Christie story with her two major detectives and instead featured 10 regular people forced to sleuth their way through this intriguing whodunit. The cast included Donald Pleasence (Dr. Loomis from Halloween) and Frank Stallone.
22
Ordeal By Innocence (1984)
Donald Sutherland Strives To Clear A Dead Man's Name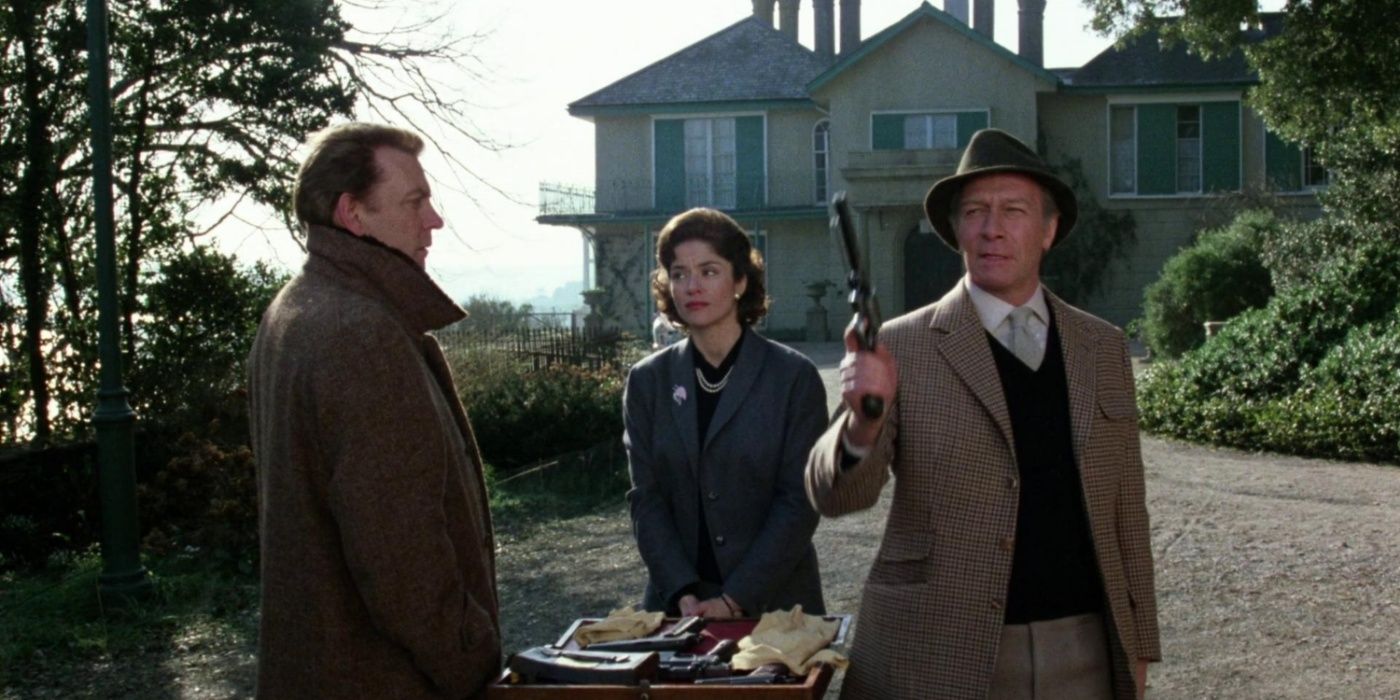 Ordeal by Innocence is a 1984 movie based on the book of the same name by Agatha Christie. The book follows a Dr. Arthur Calgary, a witness to a murder but doesn't realize the full extent of what he saw until two years later when Jack Argyle, an innocent man, was found guilty of the crime and died in prison. Dr. Calgary then reveals that Argyle was not guilty, and that Calgary has an alibi for him which proves it, meaning the killer is still out there. Donald Sutherland plays Dr. Calgary, with the supporting cast includes some prominent names like Christopher Plummer, Faye Dunaway, and Ian McShane.
21
Ten Little Indians (1965)
An Early Adaptation That Inspired Many Horror Movies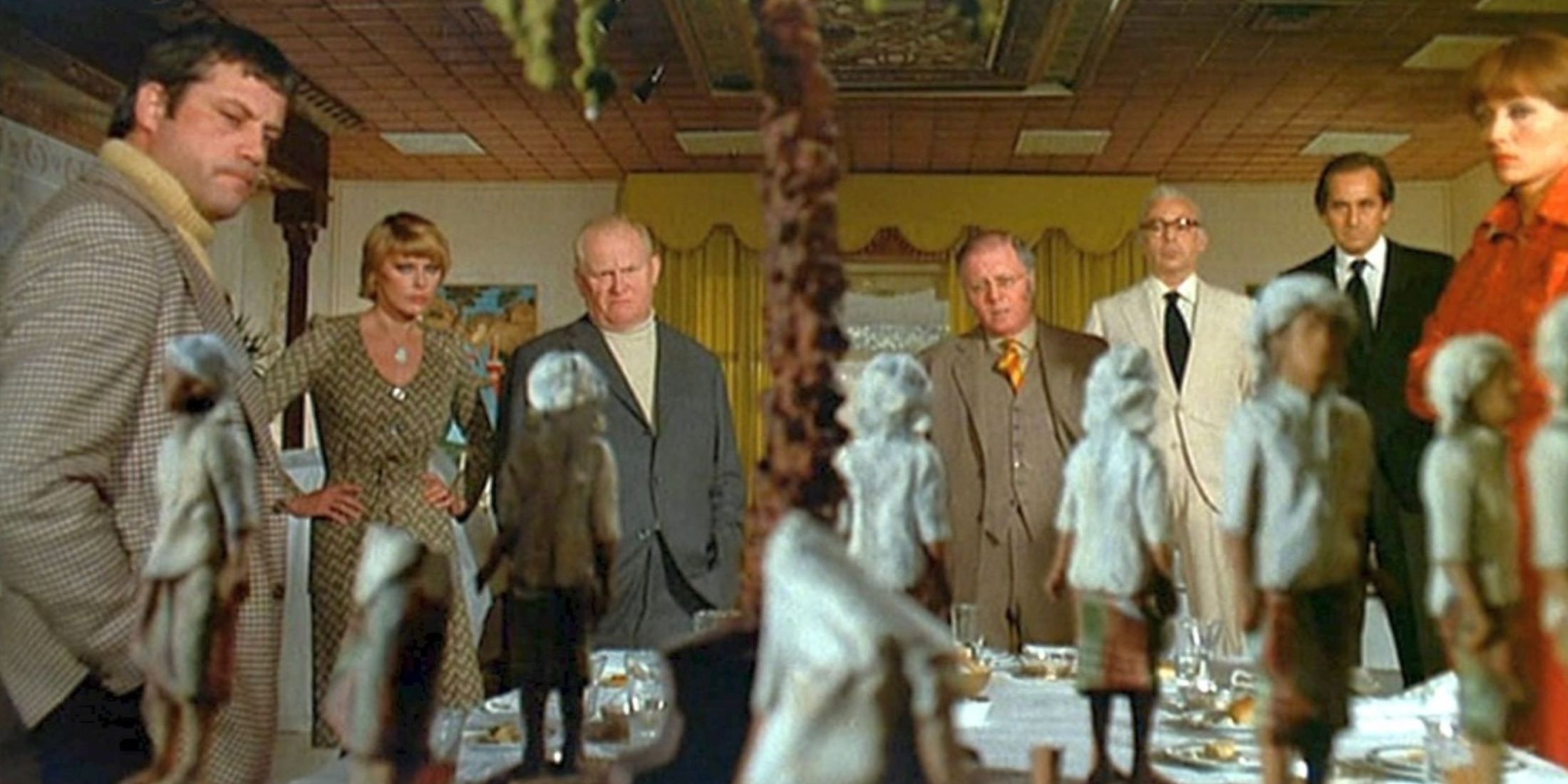 The 1965 version of Ten Little Indians is set in a mansion in the snowy Alps as 10 people are invited to a remote location by a mysterious host. The host doesn't appear, and instead leaves a message claiming that each person is responsible for the death of another and will be killed during their stay at the mansion. The message comes to fruition as guests keep turning up dead in the mansion and the remaining survivors have to figure out who the mysterious killer is before they reach the same fate. This story is one of the most frequently adapted Christie novels, and has even provided the inspiration for a lot of horror movies that center on isolation as victims are picked off.
20
Seven Dials Mystery (1981)
Conspiracy And Murder Among The London Aristocracy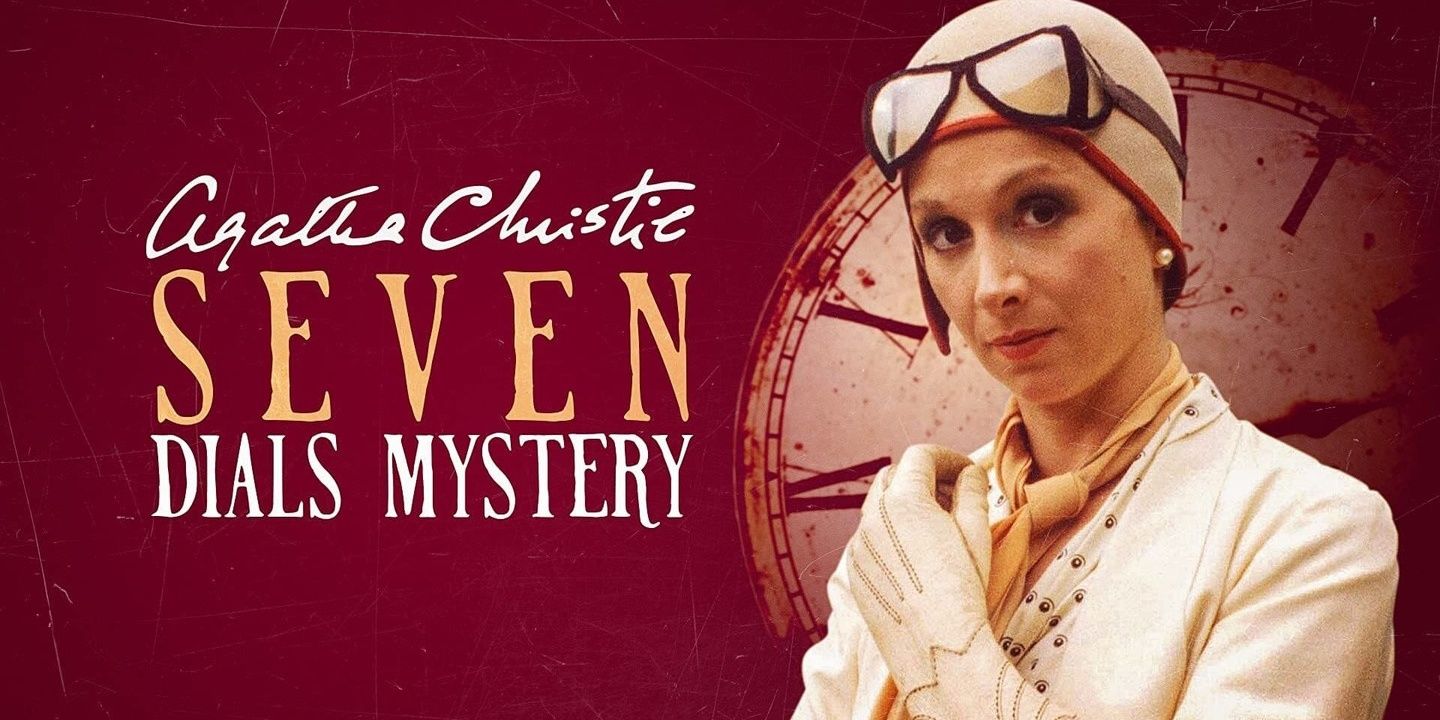 Seven Dials Mystery is based on the Christie novel of the same name, although this novel seemed to be a different style than most of her earlier murder mystery work. The 1981 movie follows Lady Eileen "Bundle" Brent who investigates the murder of Gerry Wade, with the mystery continuing to escalate after his death. Bundle uncovers a larger conspiracy as another man is killed, and she learns of the existence of a secret society that is involved in both murders. One of several Agatha Christie adaptations for London Weekend Television, the TV movie worked so well for longtime fans because it rarely deviated from the source material.
19
Why Didn't They Ask Evans? (1980)
The Adaptation That Brought Agatha Christie Stories To The Small Screen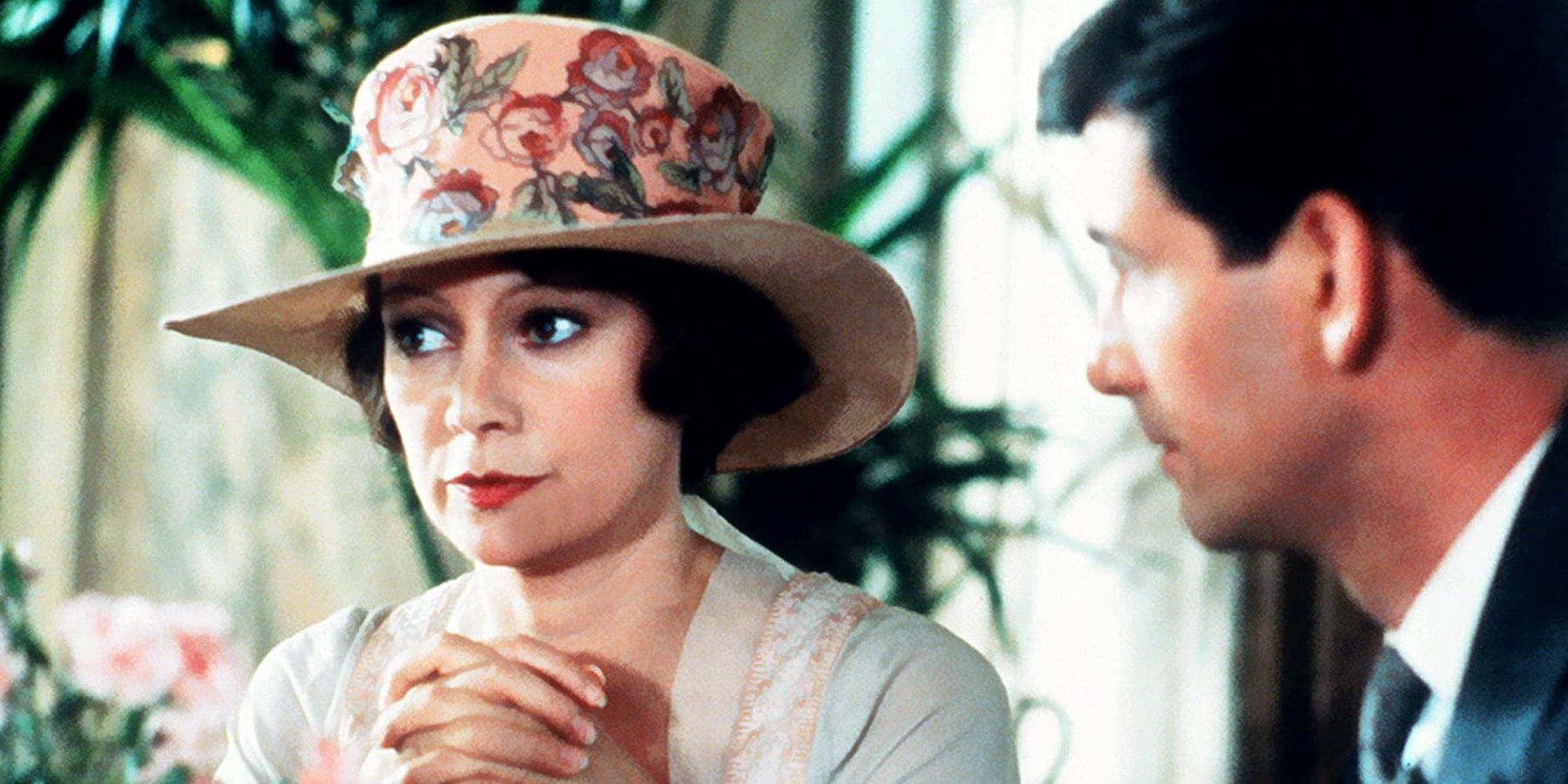 Why Didn't They Ask Evans? is a detective novel by Agatha Christie and the 1980 TV movie is based on the book of the same name. The movie follows Bobby Jones as he investigates the murder of a man he comes across while golfing whose last words are, "Why didn't they ask Evans?" Jones starts to do a deep dive into the man's life and tries to uncover the mystery of his fatal wounds on the golf course that day.
This is actually the first major Christie adaptation for television because, during her lifetime, the author disliked TV. Following her death in 1976, her estate allowed the broadcast rights for her stories to be sold. Why Didn't They Ask Evans? became hugely popular, and is the reason there are so many TV adaptations today.
18
Death On The Nile (2022)
Kenneth Branagh's Second Outing As Poirot
Release Date

February 11, 2022

Director

Kenneth Branagh

Cast

Sophie Okonedo, Russell Brand, Emma Mackey, Ali Fazal, Armie Hammer, Annette Benning, Letitia Wright, Rose Leslie, Gal Gadot, Jennifer Saunders, Dawn French, Kenneth Branagh, Tom Bateman

Runtime

127 minutes
Kenneth Branagh returns as Poirot in this sequel to Murder On The Orient Express. In Death on the Nile, Agatha Christie's most famous detective is just trying to take a vacation, but of course, his time of relaxation is interrupted by murder. Like its predecessor, Death On The Nile is full of twists, turns, and dramatic accusations. It's also got a more lush backdrop and a bigger budget for costumes to reflect the opulence of the trip. Visually, the movie is stunning, and a cast featuring Gal Gadot, Letitia Wright, and Rose Leslie certainly makes it as star-studded as the previous one.
17
Murder On The Orient Express (2017)
The First Movie In Branagh's Blockbuster Poirot Trilogy
Release Date

November 10, 2017

Director

Kenneth Branagh

Cast

Michael Pena, Michelle Pfeiffer, Penelope Cruz, Daisy Ridley, Kenneth Branagh, Johnny Depp, Leslie Odom Jr., Judi Dench, Josh Gad

Runtime

114minutes
Murder On The Orient Express is one of the most often adapted (or alluded to) of Christie's work. This Agatha Christie story has been adapted into radio shows, TV specials, movies, and even video games. Despite those familiar with Christie's work knowing the ending since it was originally published in 1934, many are still captivated by all the twists and turns, as literally everyone Poirot comes into contact with is a suspect. Kenneth Branagh as Poirot in this version of the story is incredibly captivating to watch, and the huge cast of stars (Penelope Cruz, Daisy Ridley, Leslie Odom Jr., among others) lend gravitas to their roles.
16
Gumnaam (1965)
Bollywood's Take On A Classic Christie Tale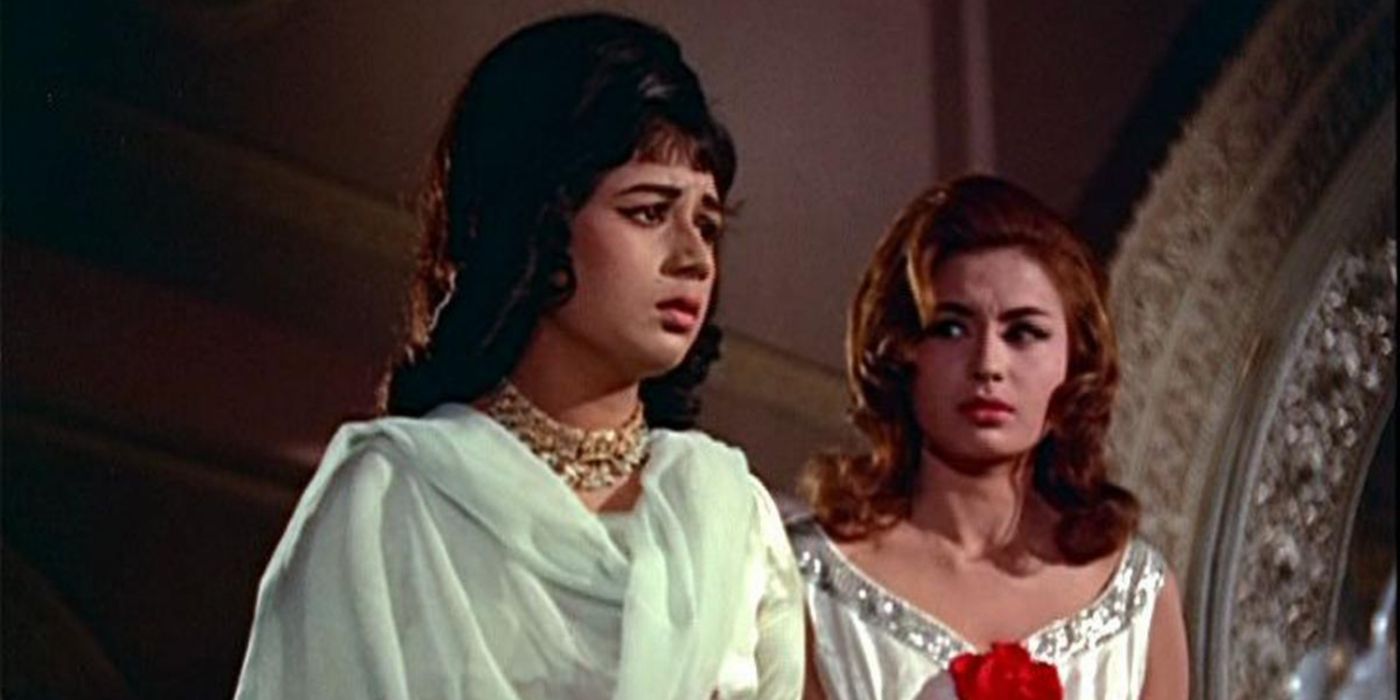 Indian adaptations of Agatha Christie's works are incredibly popular. Gumnaam is only the second Indian adaptation and the first in Hindi. The story adapts Christie's And Then There Were None. In this version, several characters win a trip, but the prize actually sets them all up to be stalked and systematically murdered one by one. The surviving characters try to hunt down the killer, just as in Christie's original novel. Eventually, they discover their connections to one another, but only after most of them have already been killed. While the movie might not feature as many characters as the original novel, the themes, and suspense remain the same.
15
Endless Night (1972)
An Incredibly Faithful Christie Adaptation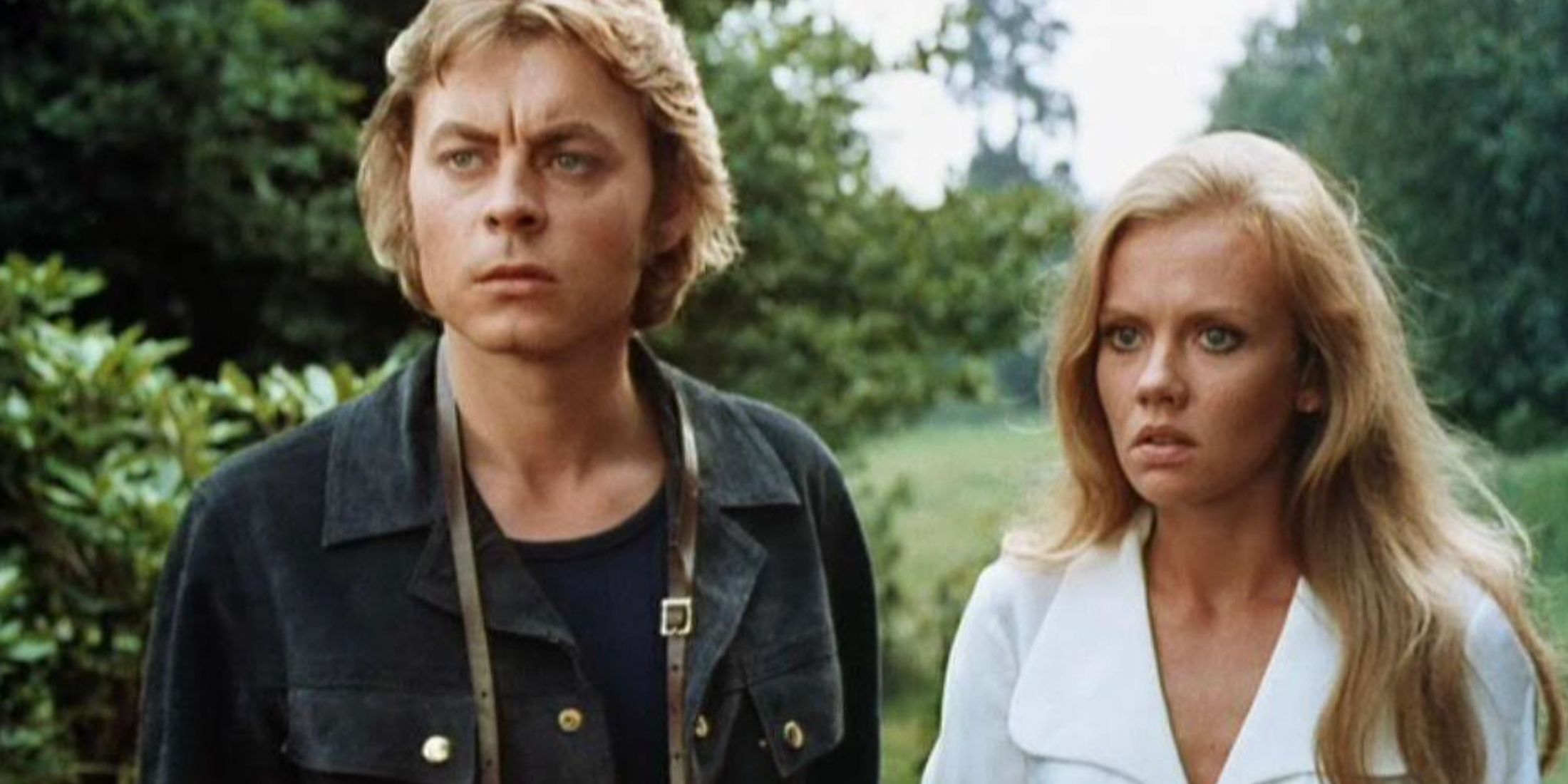 Endless Night adapts one of the last novels Christie wrote before her death in 1976. It follows the story of a young man who meets a wealthy heiress and the two fall for one another quickly, making their dream of a small-town estate come true. However, as they achieve their dream, a murder in the small town occurs. In true Christie fashion, there's a big twist for the viewer. While this wasn't considered one of the best Agatha Christie movies upon its release, as the movie divided critics, it's very true to the source material and features the charming Hayley Mills as the heiress, Ellie.
14
Crooked House (2017)
A Mystery With More Drama Than The Usual Christie Tale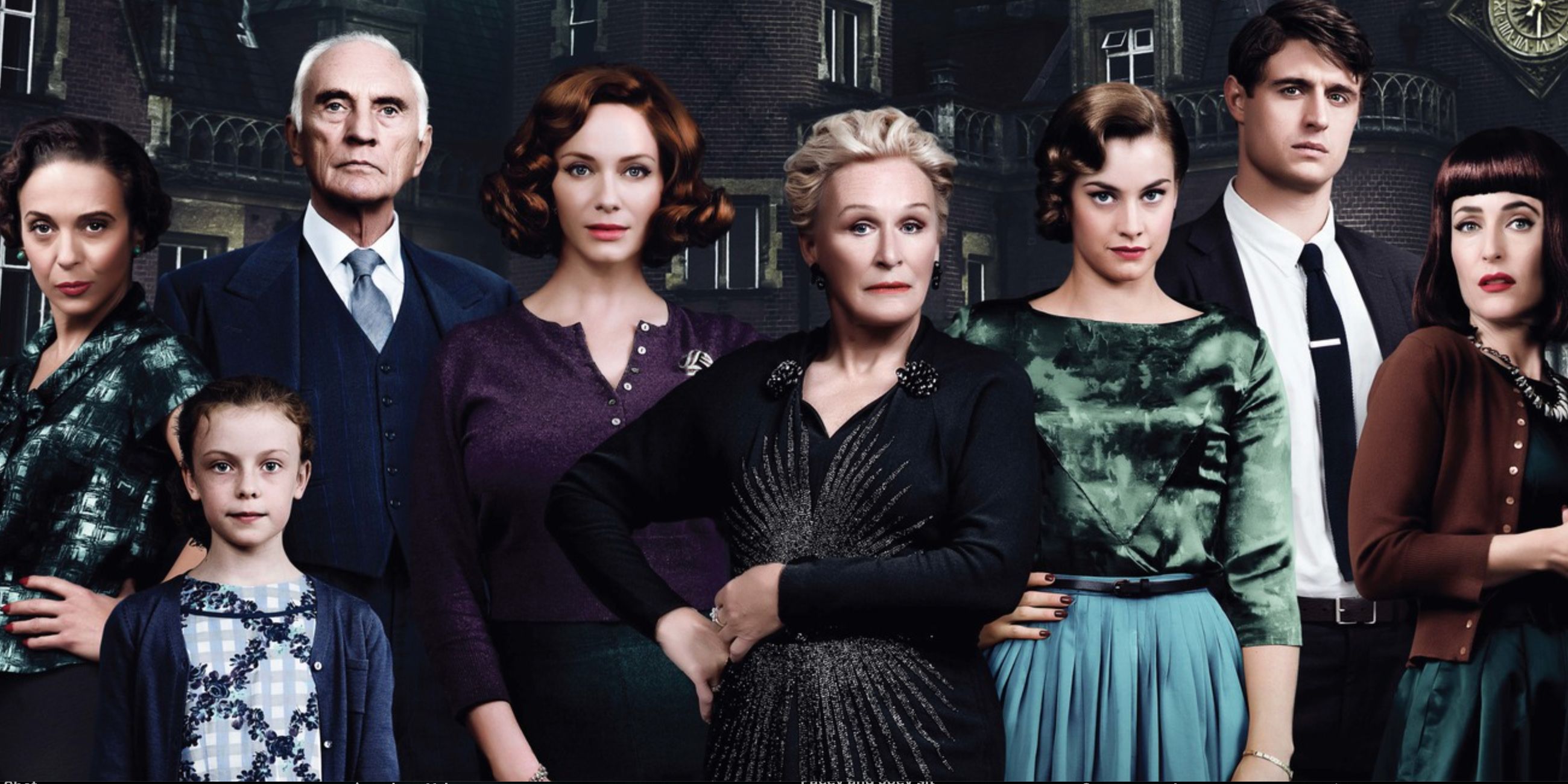 Christie is known for her twists and turns in her novels, and Crooked House is the epitome of that. It's been adapted several times, but the 2017 adaptation features a star-studded cast including Glen Close, Gillian Anderson, Christina Hendricks, and Max Irons. Irons plays detective Charles Hayward, a former diplomat who returns to England when an old flame employs him to investigate a murder in her family.
Of course, Hayward's former lover Sophia Leonides hires someone she has a history with because she wants to make sure Scotland Yard isn't able to expose her family's secrets to the public. The story is as much a family drama as it is a mystery, which is what makes it so appealing even among Christie's other works.
13
Murder Most Foul (1964)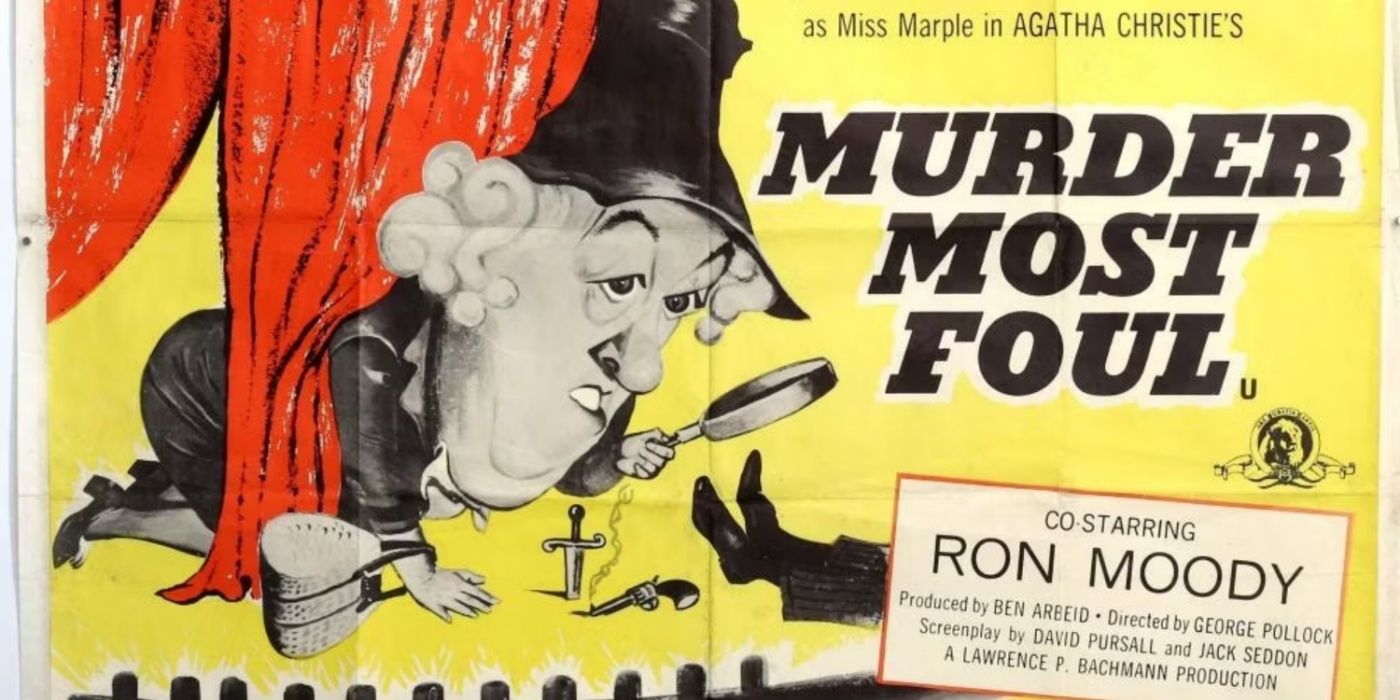 Margaret Rutherford stars as Miss Marple in this black-and-white murder mystery based on the Christie novel of the same name. Miss Marple believes that a man about to be convicted of murder is actually innocent, so she looks into the case herself to prove his innocence and find the real killer. Miss Marple's investigation leads her to join a theater group where yet another actor is found dead after she starts her investigation.
The closer Miss Marple gets to the killer the more danger she finds herself in as she uncovers the secrets of the characters' past. It's a pretty standard Christie adaptation, but Rutherford truly embodied Miss Marple, and for years her performance would be synonymous with the Agatha Christie Detective.
12
Murder At The Gallop (1963)
Poirot Is Swapped For Miss Marple In This Lighter Take On Agatha Christie
Murder at the Gallop adapts Christie's 1952 novel After the Funeral. Funeral is a suspense novel with Belgian detective Hercule Poirot, but Murder At The Gallop is a light comedy that replaces him with Dame Margaret Rutherford's amateur detective Miss Marple. Gallop is also a sequel to Murder, She Said, Rutherford's first outing as Marple. The story begins with the death of a wealthy recluse. His sister states her belief that he was murdered before being found dead herself.
Marple investigates while at a riding school operated by the surviving heirs. The killer's motive is revealed to be something that may not have required the recluse's death at all. Rutherford's Marple would appear in five different Christie adaptations, and her portrayal of the character informed the performances of many actors who took on the role after her.
11
Evil Under The Sun (1982)
Dame Maggie Smith Stars In This Classic Poirot Tale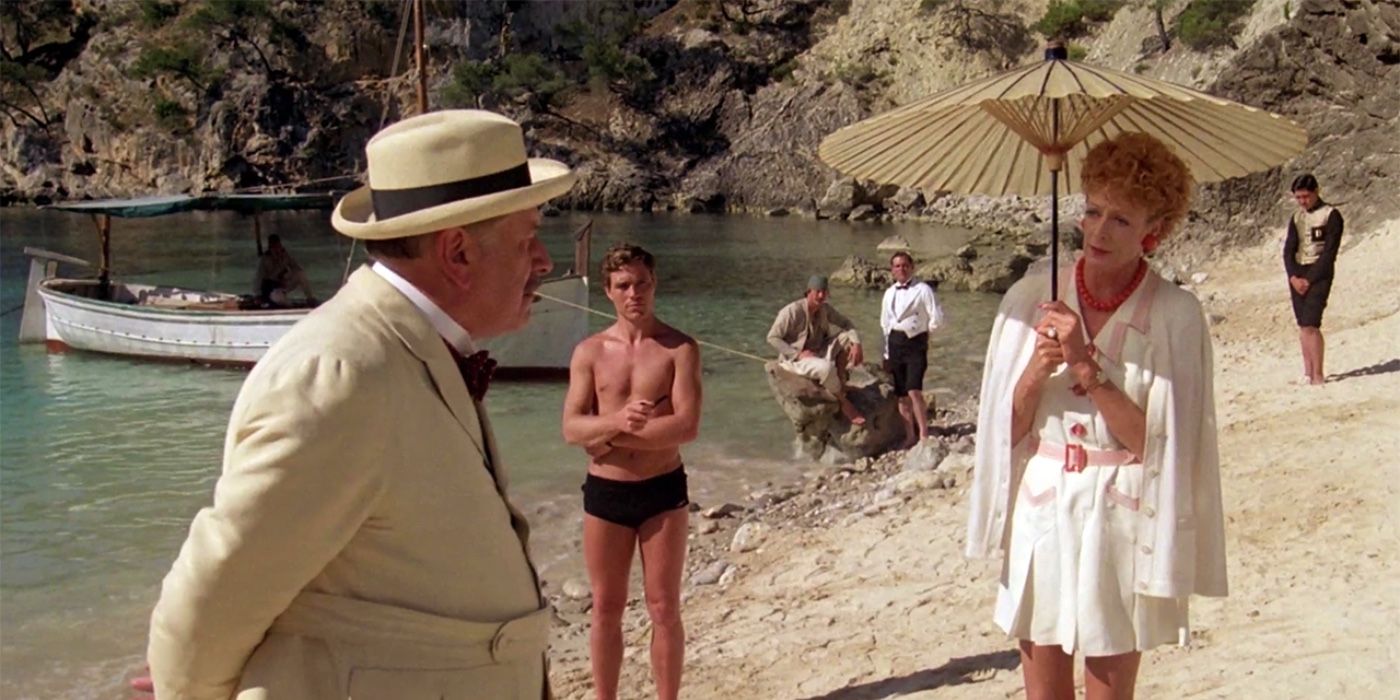 Evil Under the Sun is a Hercule Poirot story based on the Christie novel of the same name. This Agatha Christie movie features a notably strong cast including Peter Ustinov as Poirot and the legendary Dame Maggie Smith as Mrs. Castle, the owner of the hotel. The 1982 movie follows Poirot as he tries to solve the case of the mysterious death of an unpopular actor. Evil Under the Sun takes place at a resort hotel as Poirot does his detective work by interviewing the various patrons and guests to find out who committed a murder on vacation.
10
Murder, She Said (1961)
The Debut Of Margaret Rutherford's Iconic Miss Marple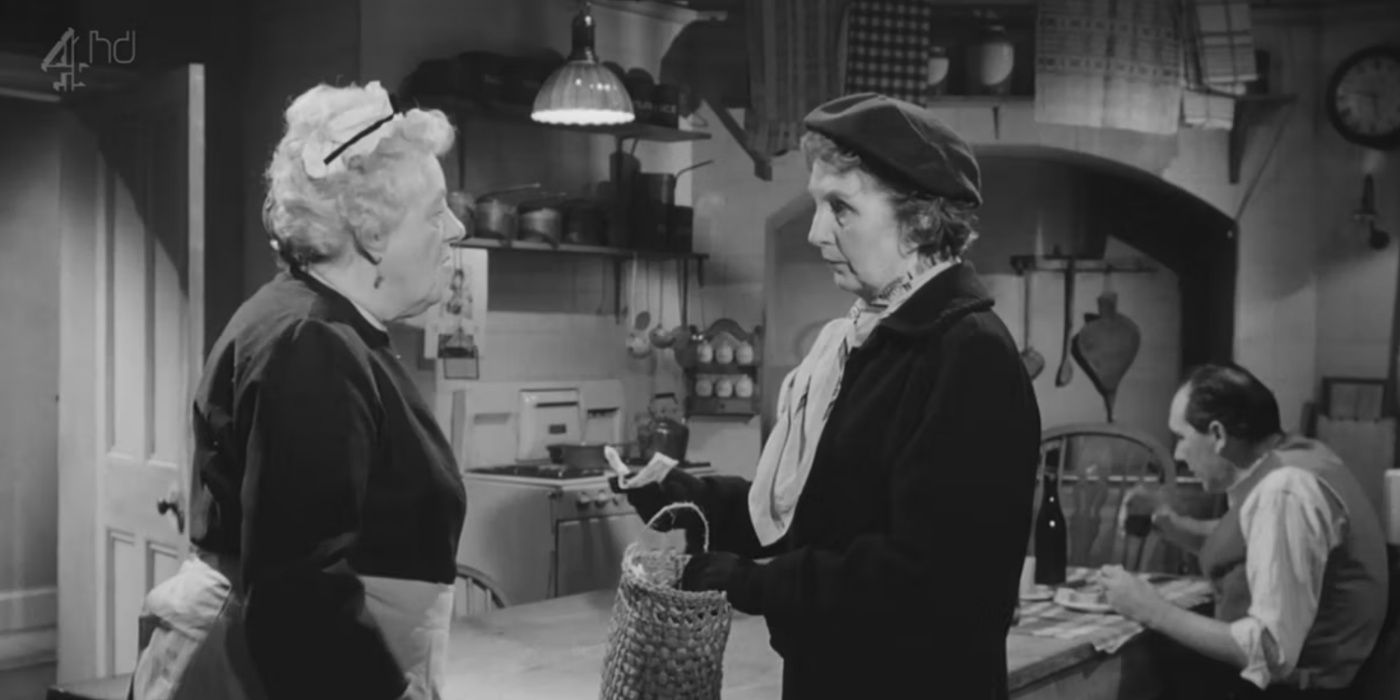 Murder, She Said is Dame Margaret Rutherford's first appearance as Miss Marple. Marple sees a woman strangled on a train. She embarks on her investigation after the police rebuff her due to a lack of evidence. Her investigation involves getting a job at the estate where she believes the woman's body is and interviewing the various suspects inside the house. The police come around to her investigation when she finds the woman's body in a horse stable. Fans clearly loved Rutherford in the role, and it's easy to see why.
9
And Then There Were None (1945)
The First Adaptation Of The Infamous Agatha Christie Best-Seller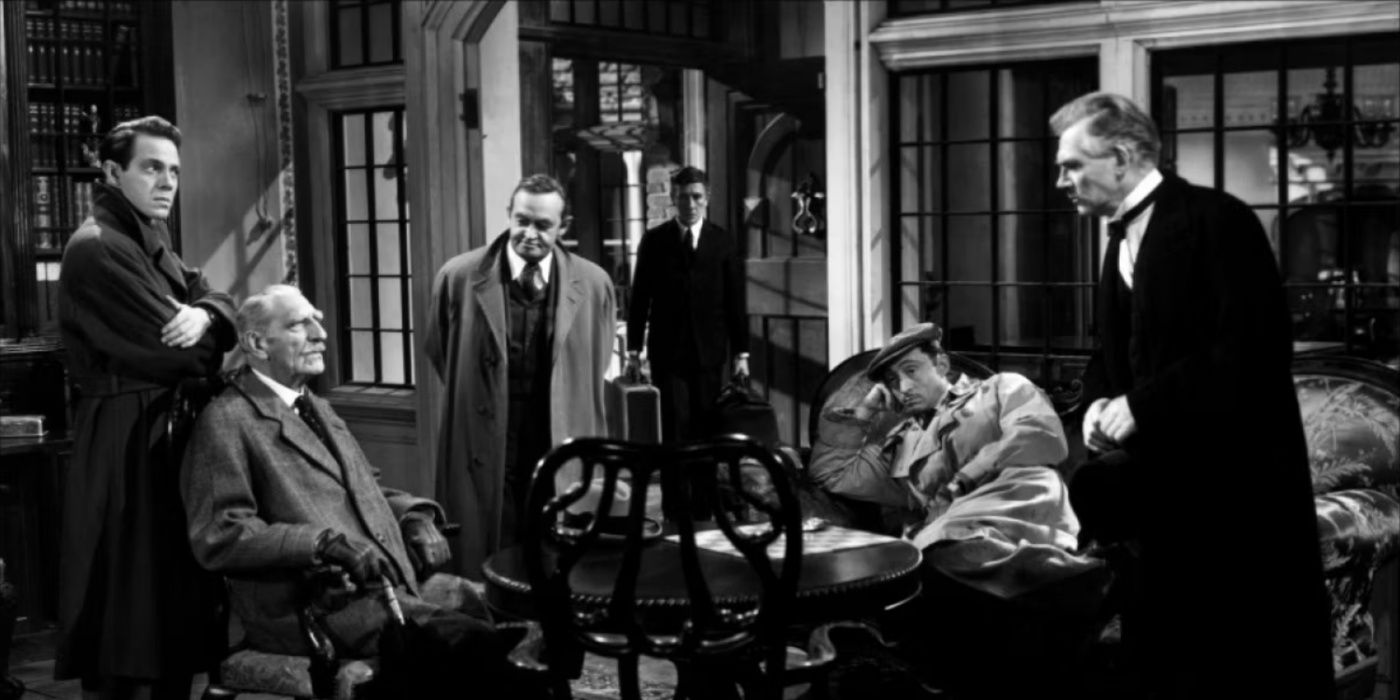 This 1945 film is the first of several adaptations of Christie's best-selling novel. The story focuses on ten people who have traveled to a hotel in the Iranian desert and are accused of murder. However, none of their actions can be legally defined as such, and so they cannot be held accountable for the deaths by the courts. The ten also find a framed copy of "Ten Little Indians" in each of their bedrooms and a sculpture of 10 people in a circle in the dining room. Things escalate when one of them dies and a figurine disappears. This classic Agatha Christie tale has been adapted many times, but the 1945 version remains one of the best retellings.
8
The Mirror Crack'd (1980)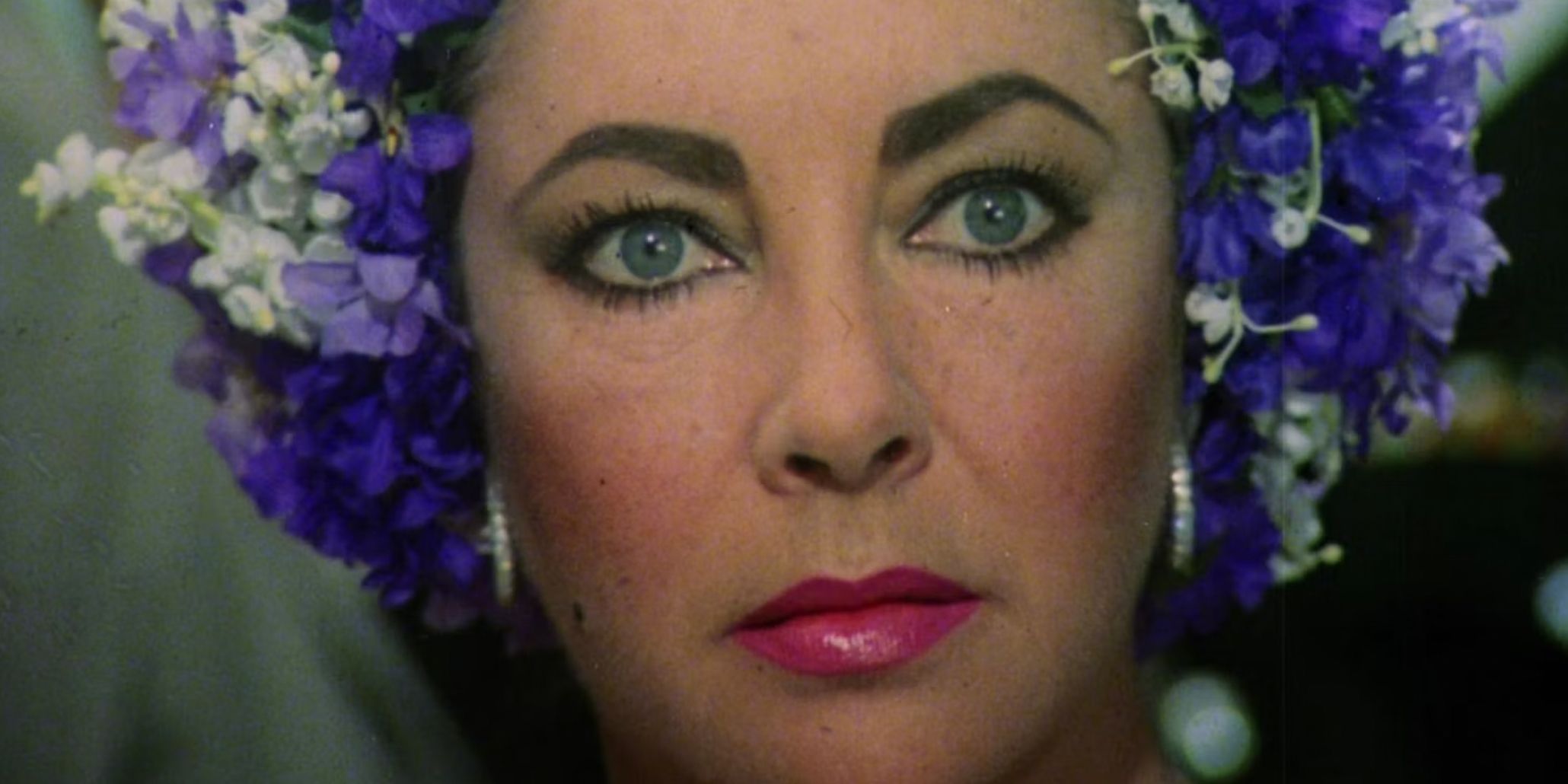 One of Christie's Miss Marple mysteries, The Mirror Crack'd is stacked with an incredibly talented cast. Murder, She Wrote's Angela Lansbury stars as Miss Marple and Rock Hudson, Tony Curtis, Liz Taylor, and Kim Novak make up the rest of the main cast. The story follows a production crew when they come to Miss Marple's small hometown to shoot a movie and a fan ends up poisoned. Taylor and Novak play the rival actresses at the center of the mystery, and their antagonistic relationship adds some levity to the mystery. As a bonus, Pierce Brosnan fans will see that this is actually his onscreen debut as he plays an actor in a small role.
7
Shubho Mahurat (2003)
The Bengali Reimagining Of A Classic Christie Tale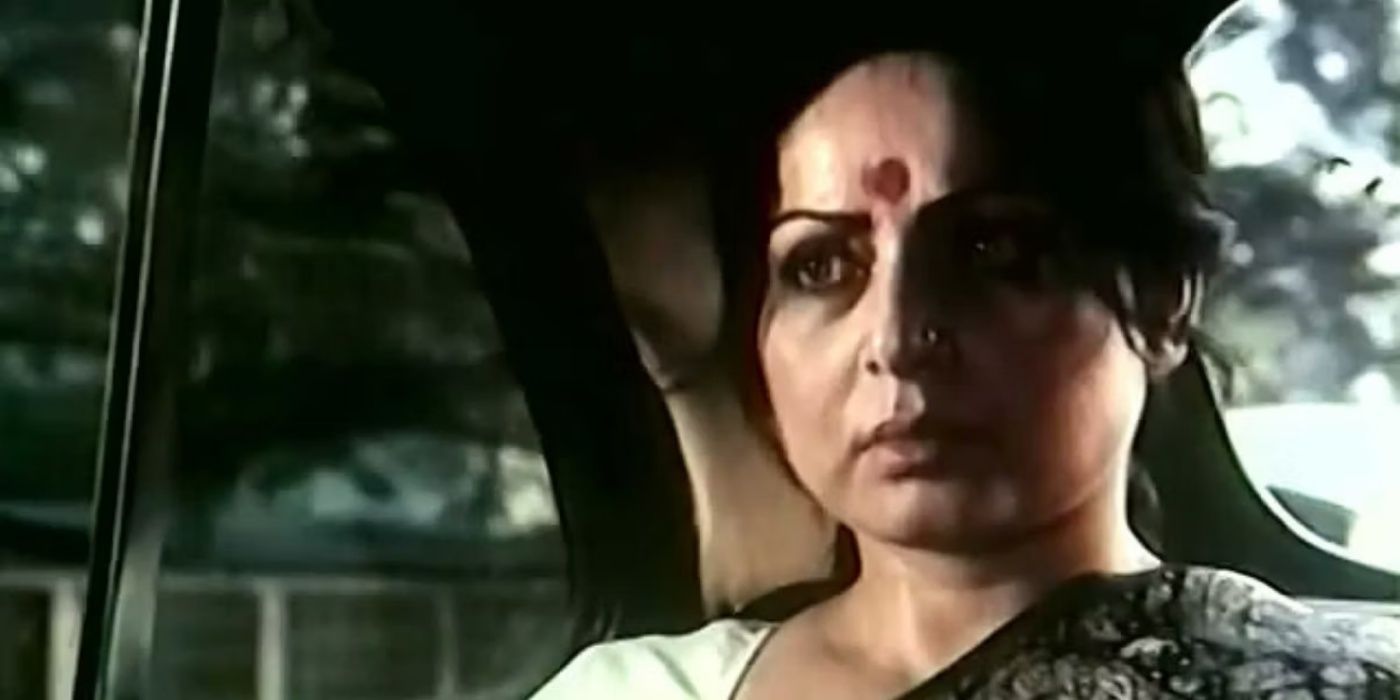 Shubho Mahurat is a Bengali-language adaptation of Christie's 1962 novel The Mirror Crack'd from Side to Side. In Mahurat, main character Padmini (Sharmila Tagore) is a film producer newly arrived in India. When an actress she casts dies, the suspicion initially falls on that actress's husband who is accused of an affair with another woman. Ranga Pishima (Raakhee), the movie's version of Miss Marple (who is not the main character) is the aunt of a journalist who becomes heavily tied into the film's production. It's very different from the 1980 adaptation, but both movies offer some of the best drama in Agatha Christie's adaptations.
6
Grandmaster (2012)
An Indian Malayam Retelling Of The A.B.C Murder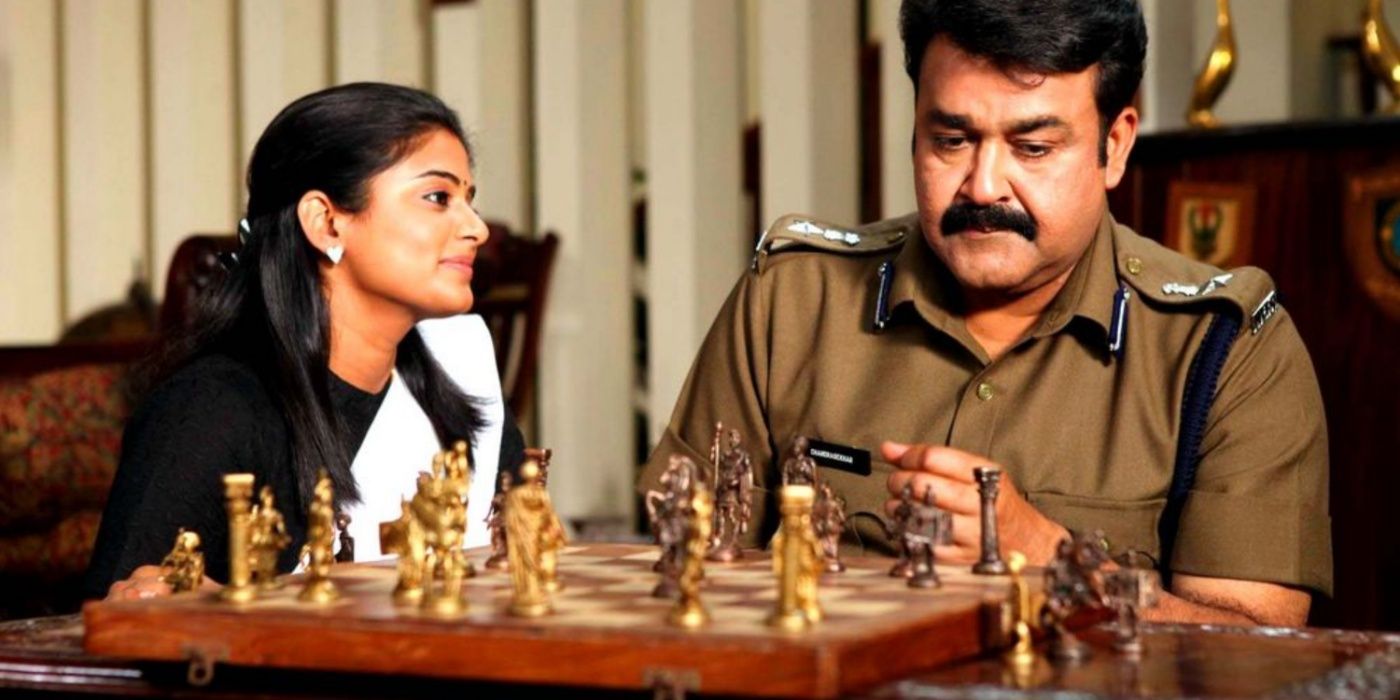 Released in 2012, the Indian Malayalam-language movie Grandmaster was based on the Agatha Christie book The A.B.C. Murders. The book was a Hercule Poirot novel in which a serial killer (known as A.B.C.) chooses victims whose first and last names begin with the same letter. Other than that, there seemed to be no motive. In the movie, a senior IPS officer begins investigating a series of murders after receiving an anonymous note from the killer himself. There are some key differences between the stories, but Grandmaster received mostly positive reviews and was the first Malayalam film released on Netflix.