15 Best Romance Anime You Should Watch Right Now
Love stories are foundational to anime, which is why it's no surprise that the best romance anime are also some of the best anime period. Whether it be understated and adult or loud and juvenile, romance anime are endlessly compelling and have a massive fan base for good reason. Even fans of straight-up action shonen series might want to give romance anime a try given how many solid series there are.
One advantage romance anime have over their more action oriented counterparts is that a focus on characters is an absolute requirement. While a sci-fi or fantasy series might be able to get away with a forgettable cast of characters, a love story needs to pay extra attention to its characters or else the story will fall apart. It's this focus on characters connecting and growing together that end up defining the very best romance anime series.
15
Insomniacs After School – HIDIVE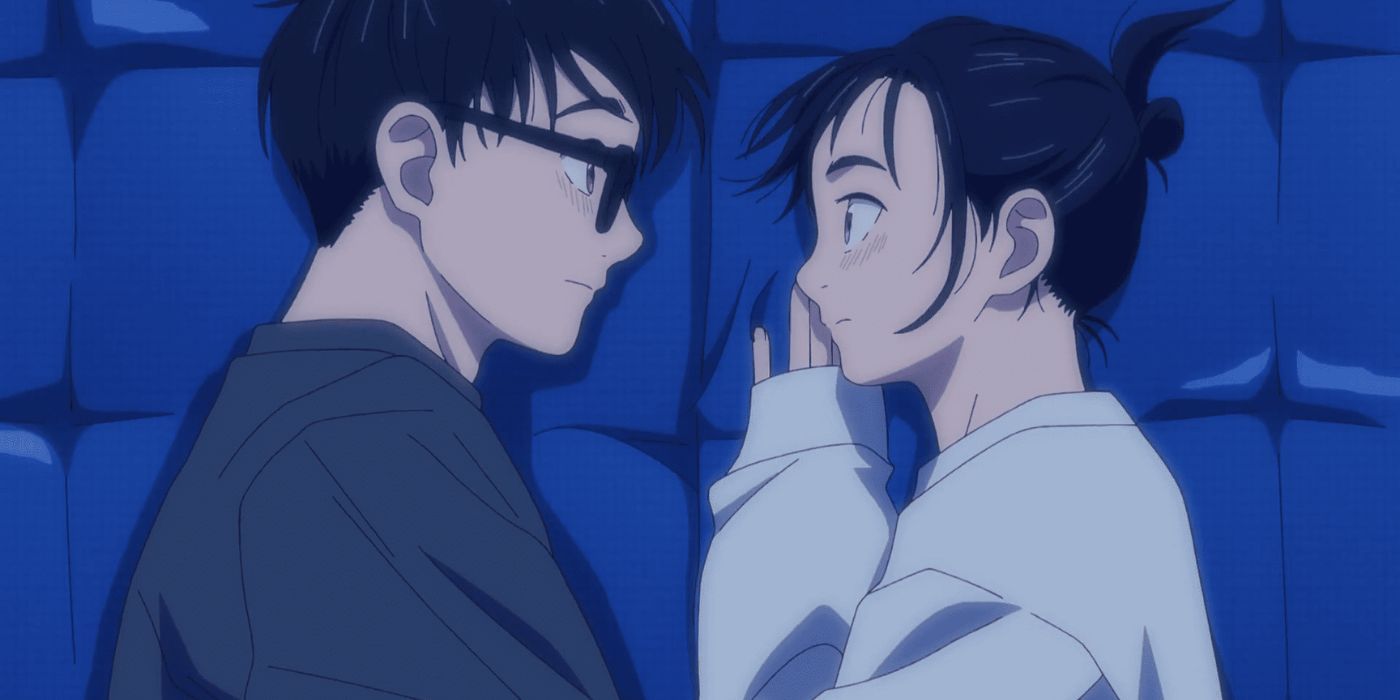 This recent hit based on the manga by Makoto Ojiro follows two high school students, the reclusive Ganta Nakami and the outgoing Isaki Magari who bond over their mutual insomnia. Together, the sleepless duo reform their school's Astronomy club despite their conflicting personalities. Far from a typical romance anime, Insomniacs goes for a far more muted and understated romance than anything big or grand. There's a real sense of introspection that gives viewers an intimate sense of who the two leads really are. Insomniacs After School might be recent, but it's already one of the best anime romances.
14
Ouran High School Host Club – Crunchyroll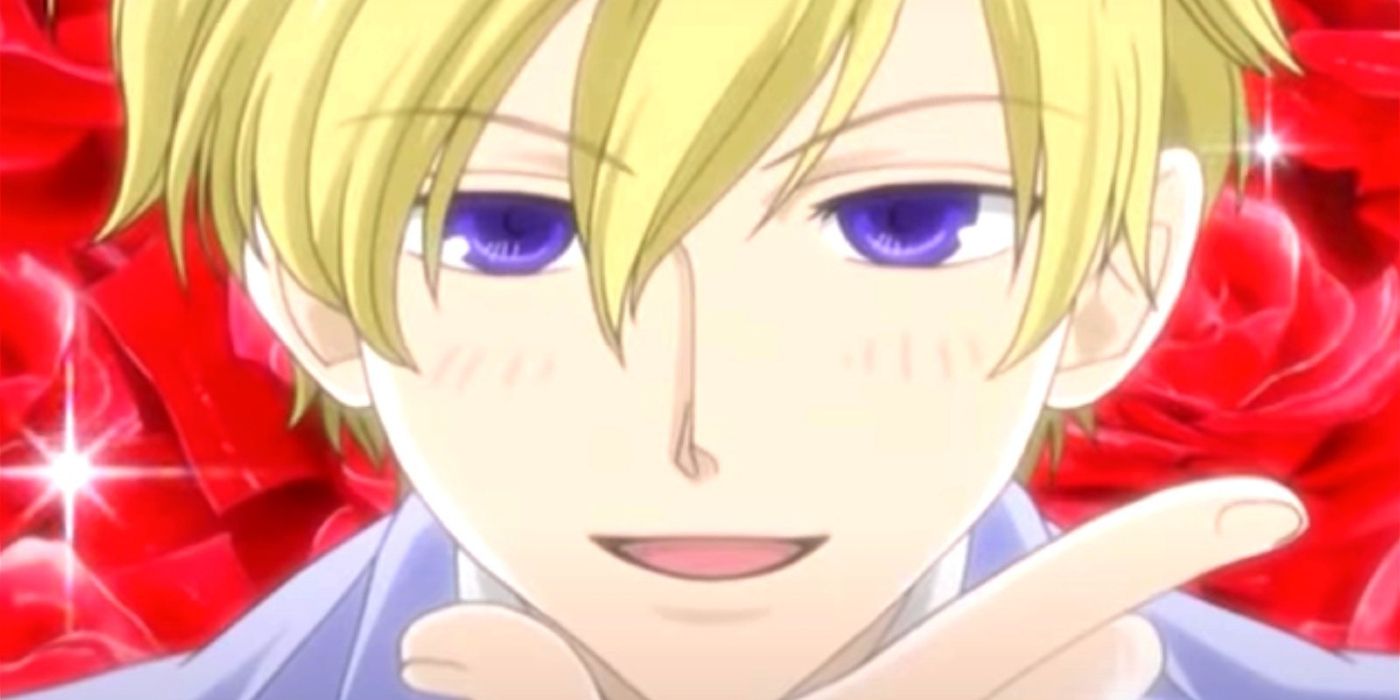 It's easy to forget now, but Ouran High School Host Club was downright subversive when it first premiered in 2006. Playing out almost like a light parody of shoujo stories, Ouran sees a teenage girl named Haruhi incur a massive debt after destroying a massive vase. Her only way of paying it off is by cross-dressing as a boy and joining the titular Host Club, where young men work to entertain women. Part of what makes Ouran such a classic is its playful approach to gender and sexuality. Ouran High School Host Club is one classic romance anime that every fan of the genre need to watch.
13
My Happy Marriage – Netflix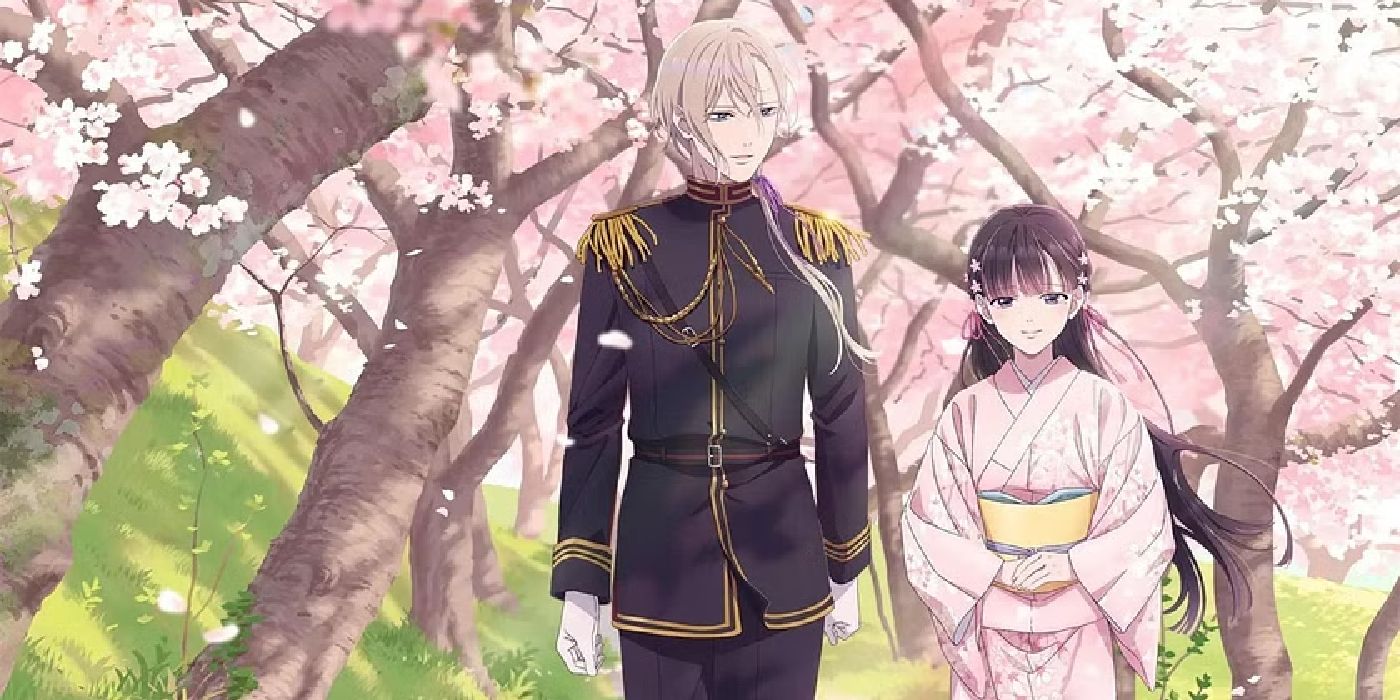 My Happy Marriage follows a young woman named Miyo who is forced by societal pressure into marrying a man from a well-respected family named Kiyoka. Though Kiyoka has a reputation for scaring off many potential fiances, Miyo quickly learns that her future husband isn't quite what he seems on the surface. This hybrid of romance and fantasy is one of 2023's biggest romance anime, and much of that is because of the likable characters. Miyo and Kiyoka's romance is the definition of sweet, making the series a truly memorable romance.
12
Wotakoi: Love Is Hard For Otaku – Amazon Prime Video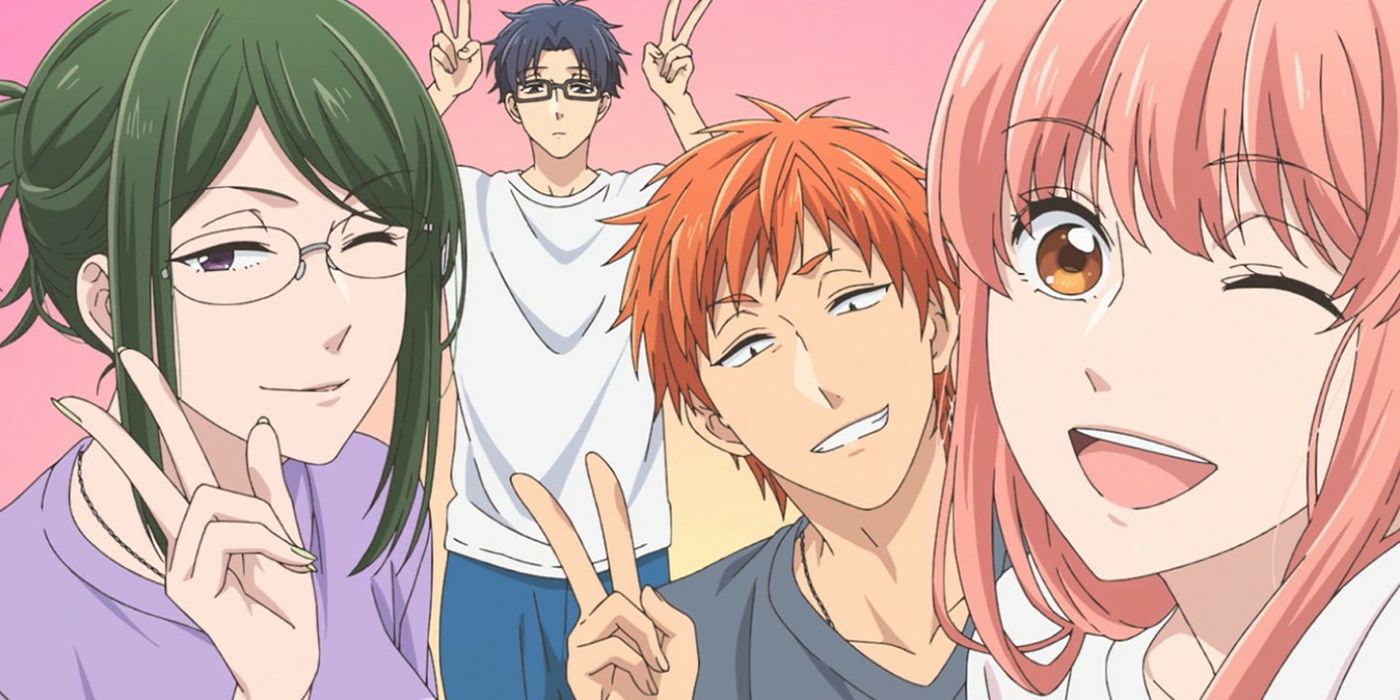 As the name suggests, Wotakoi: Love is Hard for Otaku is all about the unique challenges and perks of dating as an otaku, someone obsessed with things like games and anime, and it gives the viewer a good idea of what to expect from the start. In the first episode, Narumi's nerdy nature is exposed on her first day at a new job after running into her old friend Hirotaka. Later that day, after she complains about her romantic troubles, the two otakus decide to try dating each other. Whilst their otaku obsessions cause unique issues and awkward moments, it's almost always a source of cute and gentle comedy rather than any real drama. Good characters and an unusual premise make Wotakoi worth a try.
11
My Little Monster – Crunchyroll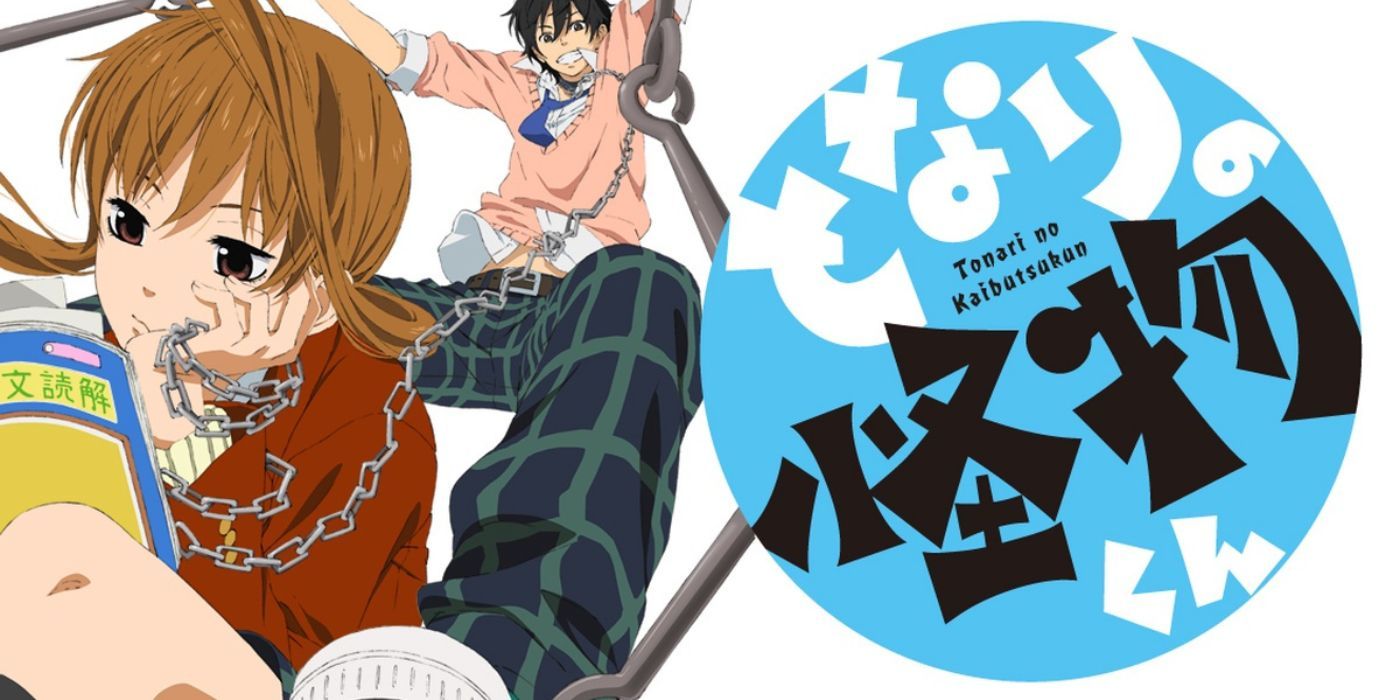 An odd-couple shoujo anime with plenty of great comedic moments, My Little Monster is ideal for anyone looking for lighthearted romance and fun characters. Centered on Shizuku Mizutani, a studious girl who lacks any friends, and Haru Yoshida, a delinquent student with a reputation for violence, My Little Monster is all about how people can make unexpected connections. The two connect thanks to neither having any friends in the class and, though Shizuku's lack of social skills means she struggles at first, they soon develop feelings for each other. Whilst My Little Monster is a little light on romantic moments, that's also what makes it such easy viewing.
10
Maid-Sama – Hulu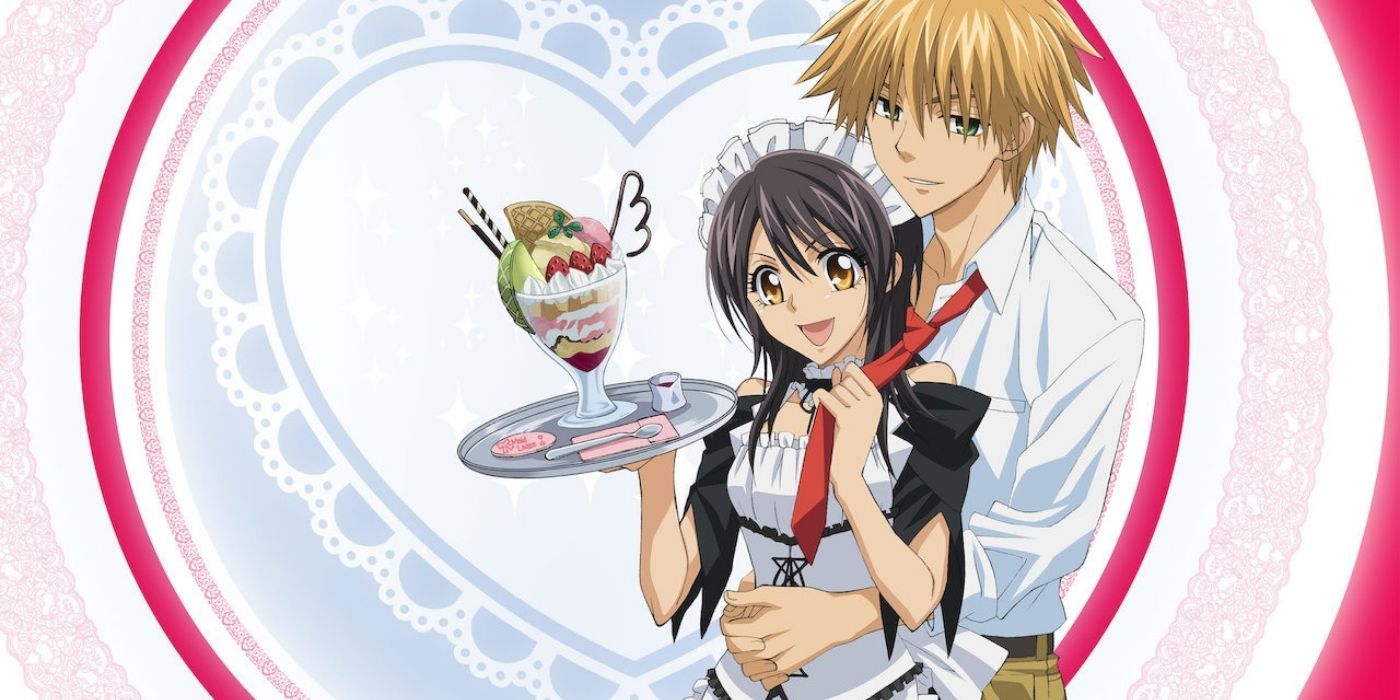 Whilst shoujo anime has produced some great dramatic endings, it's also responsible for a ton of incredibly fun and largely laidback romances. Maid-Sama! is arguably one of the best to come out of shoujo anime, centered on Seika High School's strict new school council president and the one secret she doesn't want to get out. Of course, when a popular boy named Takumi Usui discovers that she works at a maid cafe and starts to tease her about it, a romance begins to blossom between the two. Along with cute romantic moments, Maid-Sama! has plenty of slice-of-life fun for a relaxed good time.
9
Komi Can't Communicate – Netflix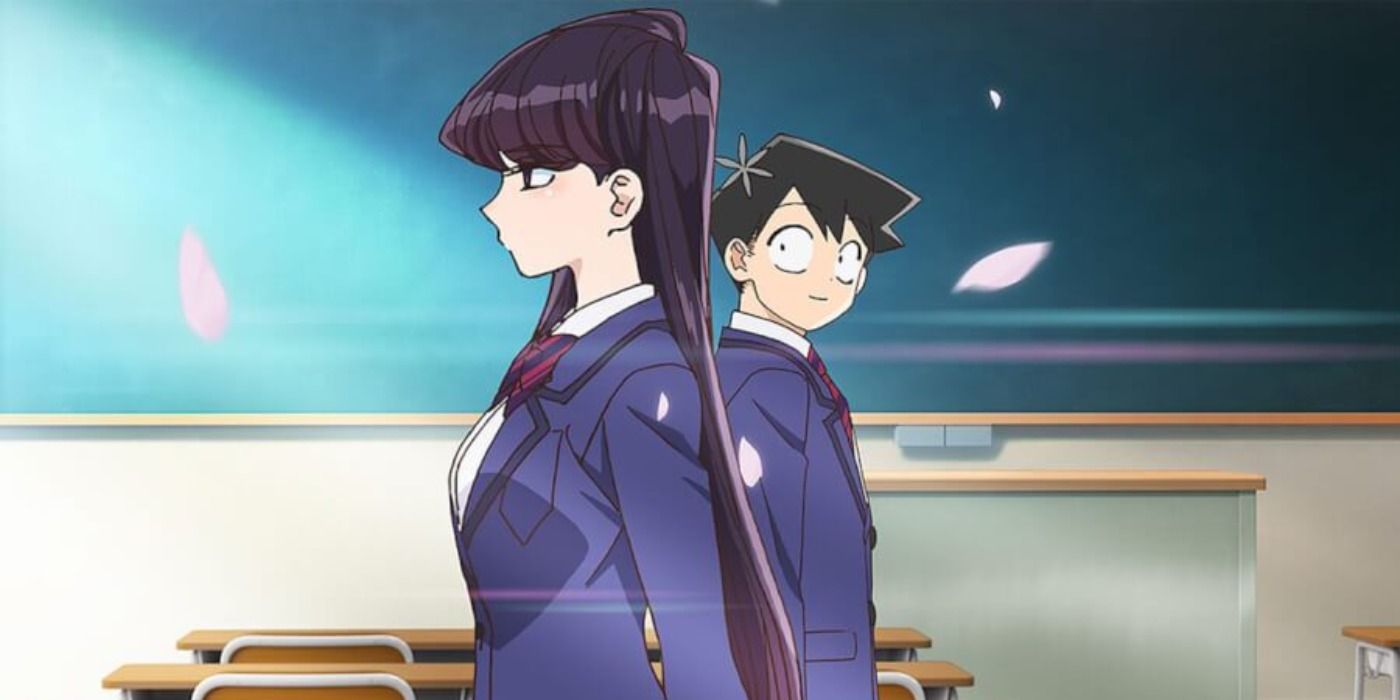 An adaptation of one of the most popular manga in recent years, Komi Can't Communicate is all about the titular Komi and her problems making friends at school. Though she's immensely popular as a mysterious figure, Komi doesn't actually have any friends because of her struggle with talking to others. Hitohito Tadano discovers her problem and decides to help her make friends, resulting in a sweet comedy with some genuinely memorable moments. The only downside for romance fans is that the relationship between the two is often sidelined during Komi's quest to make friends and connect with her fellow students.
8
My Love Story!! – Hulu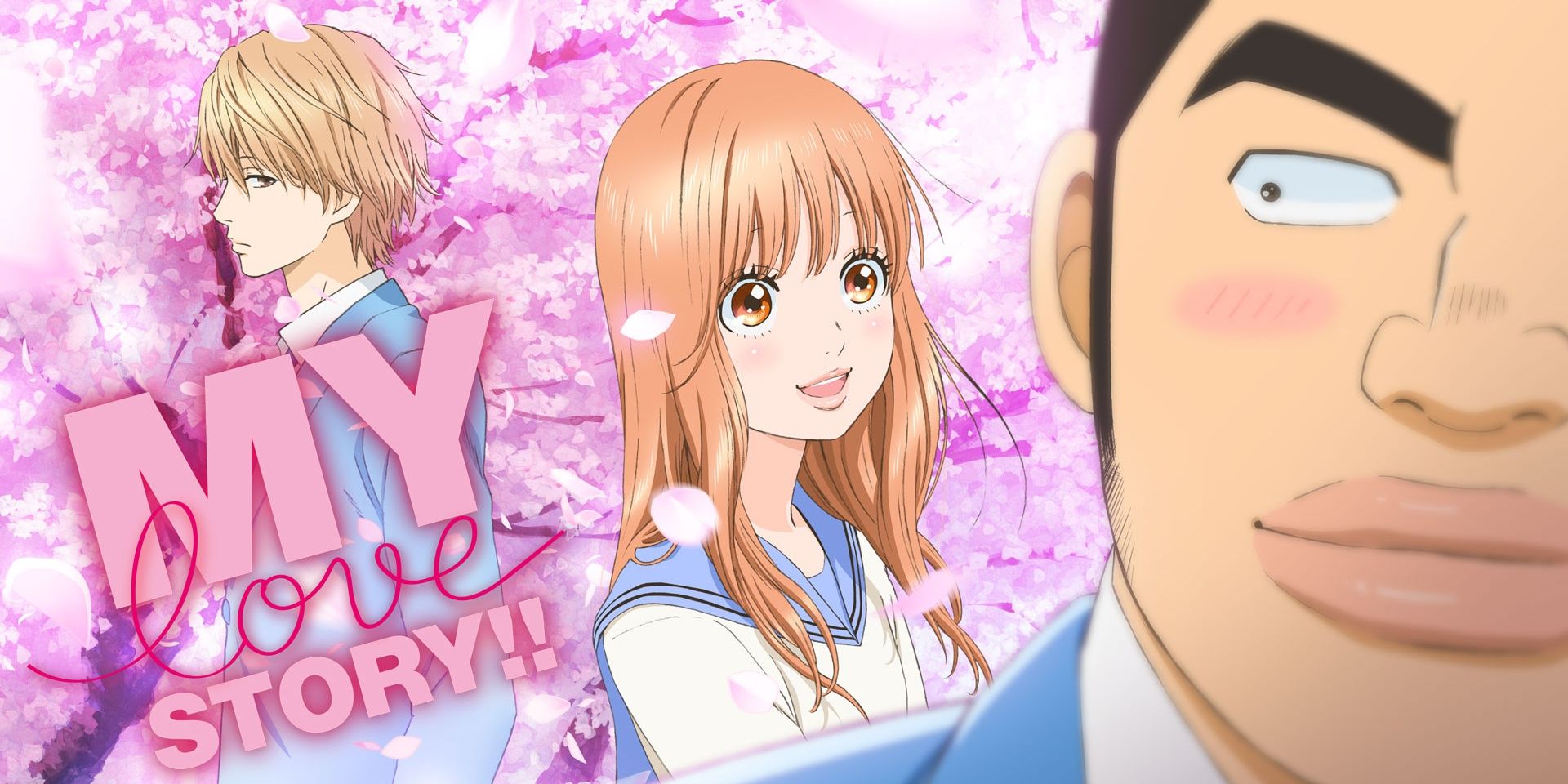 With his huge, intimidating stature, Takeo Gouda stands out a lot among his fellow high-school freshmen, and it's bad news for the kind boy's love life in My Love Story!!. Compounded by his best friend being the school heartthrob, it's not until he meets the cute Rinko Yamato that his fortunes finally begin to change. Though he's resigned to playing matchmaker for the girl, the two are the perfect pair for each other despite looking like total opposites. For anime fans that love cute moments, comedy, and odd-couple romances, My Love Story!! is one of the quintessential cozy romance anime series.
7
TONIKAWA: Over the Moon for You – Crunchyroll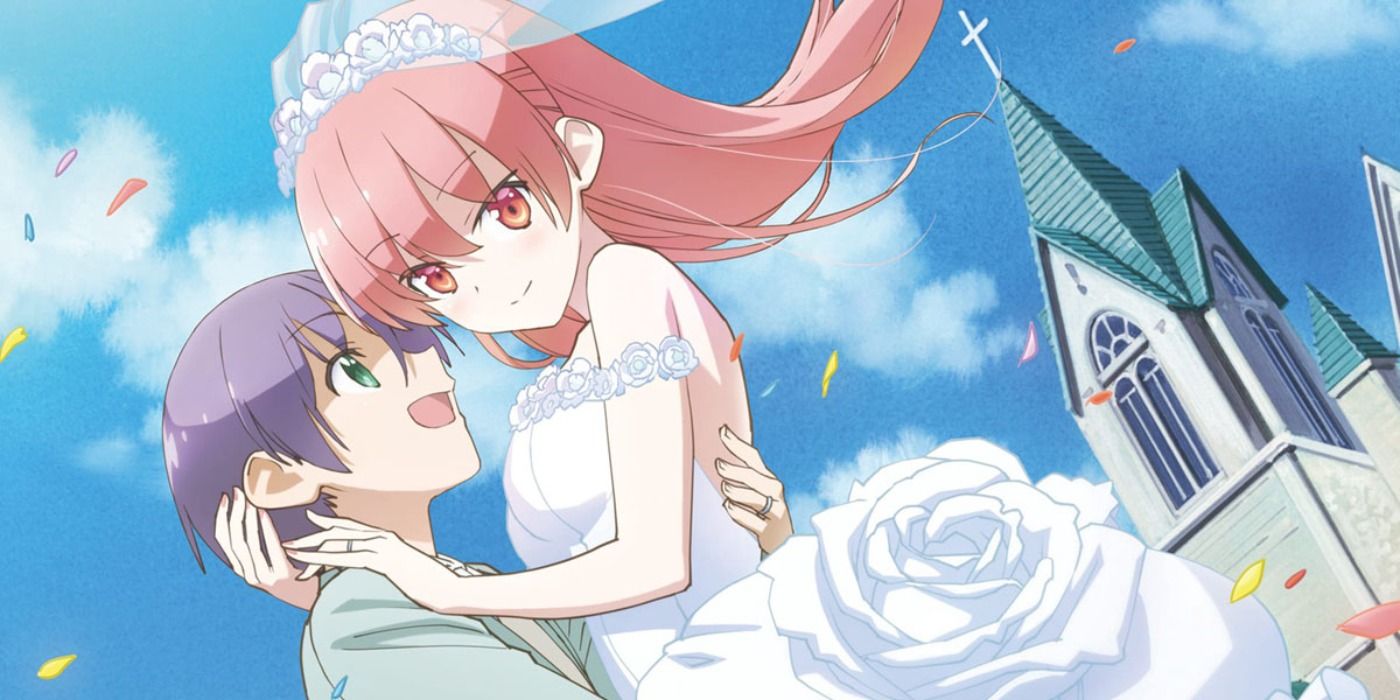 Tonikaku Kawaii, or TONIKAWA: Over the Moon for You as the first season is titled in English, certainly starts with some drama, with protagonist Nasa Yuzaki narrowly avoiding death in a truck accident only to chase after the mysterious girl that saved him, injured, to ask her out. Luckily, after she accepts his confession on the odd condition that the two of them get married, it gives way to a show with little drama and tons of sweet romantic moments. Plenty of anime leave shocking twists for the very end but Tonikawa leaves the high stakes behind after the opening and each episode is a wholesome treat guaranteed to leave the viewer with a smile.
6
Your Lie in April – Hulu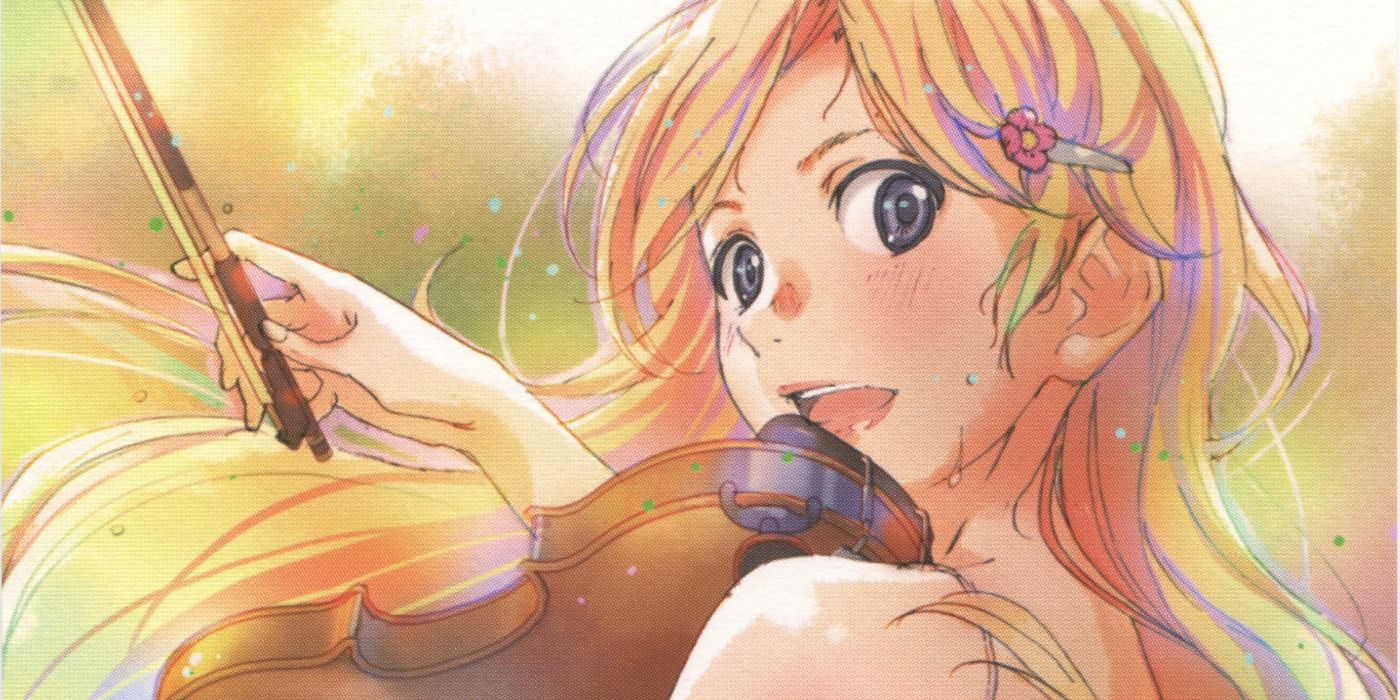 Few romance anime are as touching as Your Lie in April, and that's no small achievement. The series follows a young piano prodigy named Kōsei Arima who becomes so traumatized by the death of his mother that he quits his passion for his music. Kōsei's life turns around though when he meets a violinist named Kaori Miyazono. With Kaori's bright spirit and undying optimism, Kōsei slowly comes out of his shell and rediscovers his love of music. The series is filled with heartbreaking twists that still have an impact on fans years after the series concluded. If a fan of romance anime is looking for a tearjerker, then they can't do much better than Your Lie in April​​​​​​​.
5
Monthly Girls' Nozaki-Kun – Apple TV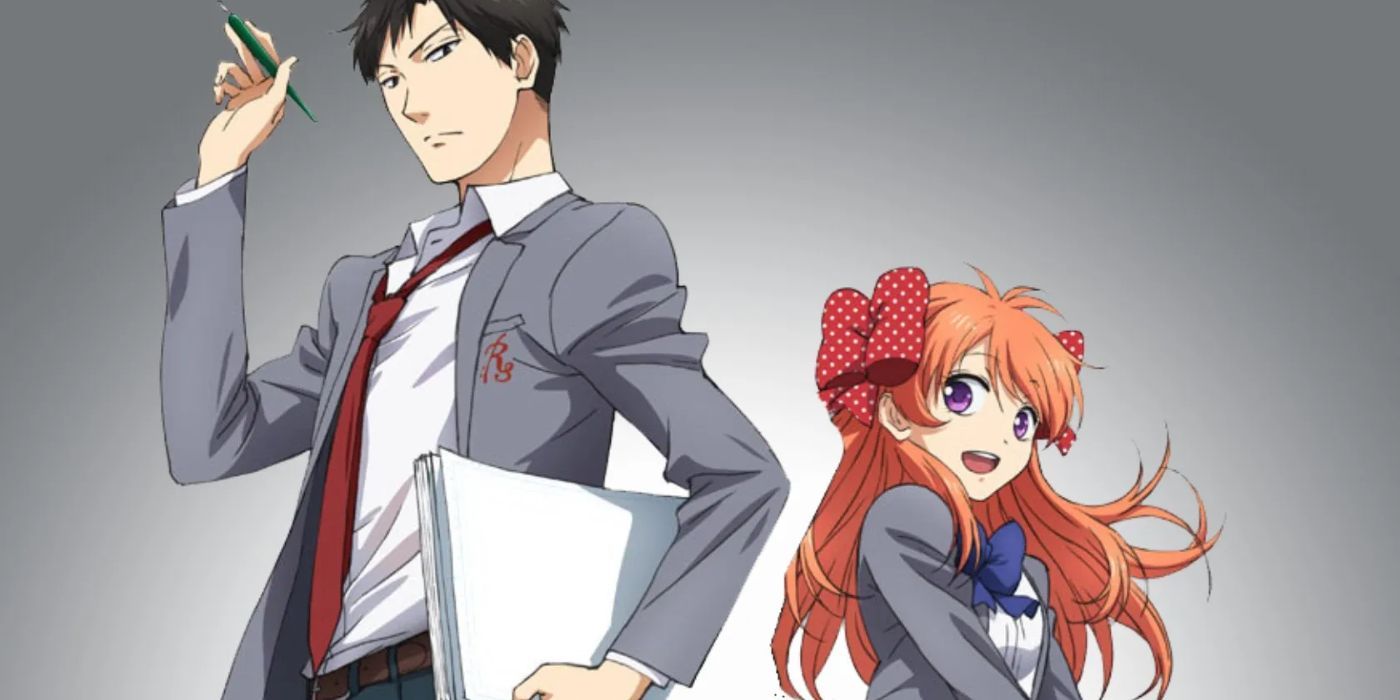 The downside of low-stakes romcoms is that they often focus a lot more on the comedy aspect rather than developing the central relationships. Whilst Monthly Girls' Nozaki-Kun arguably suffers from this, the show's unique humor and charming characters more than make up for it. The show is centered on Chiyo Sakura, a girl with a massive crush on the deadpan, oblivious shoujo romance author Umetarou Nozaki, and her attempts to get her feelings across to him form the heart of the show. They aren't its only charming pair, however, as the side characters all get their own romantic subplots that are just as much lighthearted fun.
4
Horimiya – Hulu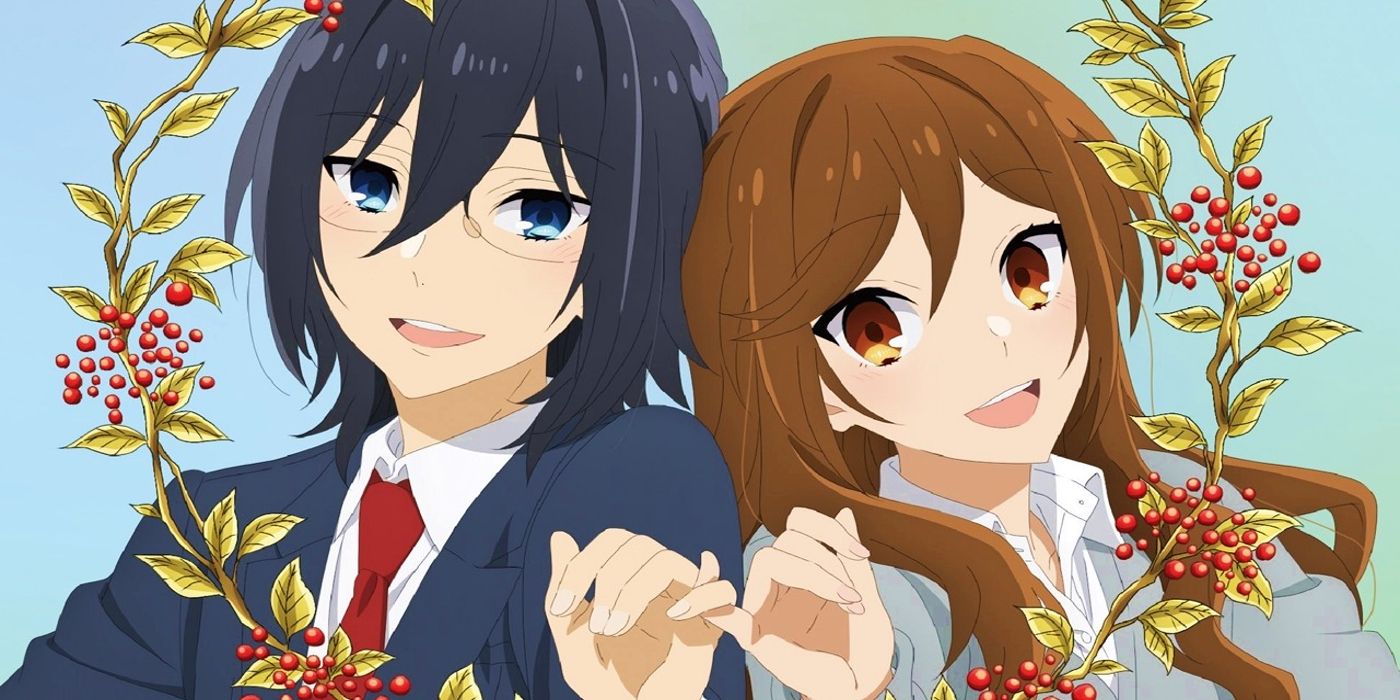 Proof that low-stakes romance doesn't have to mean generic characters, Horimiya boasts one of the most distinctive central couples in anime in the form of the apparently very different Kyouko Hori and Izumi Miyamura. Though she appears to be popular and sociable, and he appears timid and withdrawn, Horimiya sees them discovering the surprising things they have in common.
RELATED: 10 Most Confusing Relationships In Anime
How much a viewer enjoys the series is dependent on how well they get along with Horimiya's cast of side characters and their stories, as the show dedicates plenty of time to developing them as well. There are some emotional moments too, but the show stays very much in the realm of lighthearted romcom, making it perfect as sweet low-stakes entertainment.
3
Fruits Basket – Hulu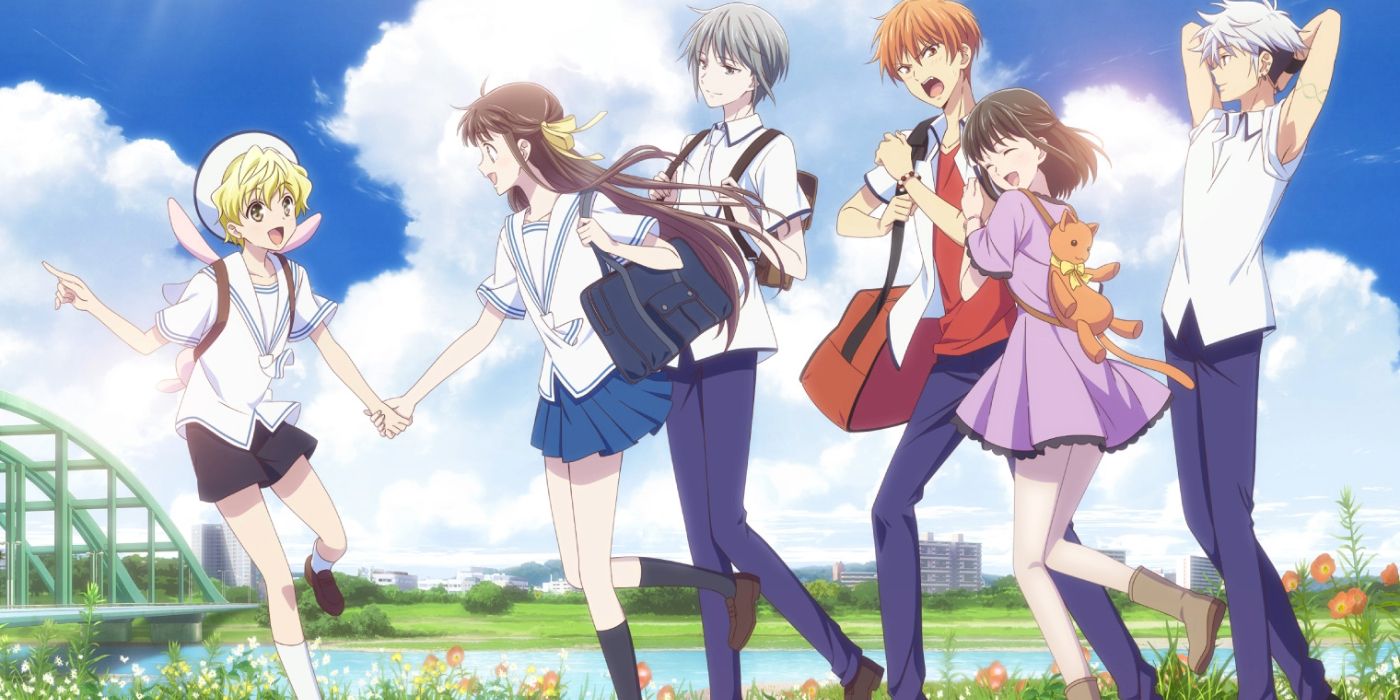 Fruits Basket is commonly regarded as one of the most important Shojo series of all time for good reason. The series follows a teenage girl named Tohru who moves in with the enigmatic Sohma family after her mother dies in a tragic car crash. Despite the tragedy, Tohru quickly becomes wrapped up in the interpersonal drama of the Sohma family, whose members are all cursed to turn into members of the Chinese Zodiac when under duress. As Tohru gains the family's trust, she works with them to break the curse that's held them back for so long. More than a novel premise, Fruits Basket is an endlessly endearing romance series that earned two anime adaptations. Both adaptations have their merits, but only the most recent anime series starting in 2019 actually concluded the manga's story.
2
Kaguya-Sama: Love Is War – Funimation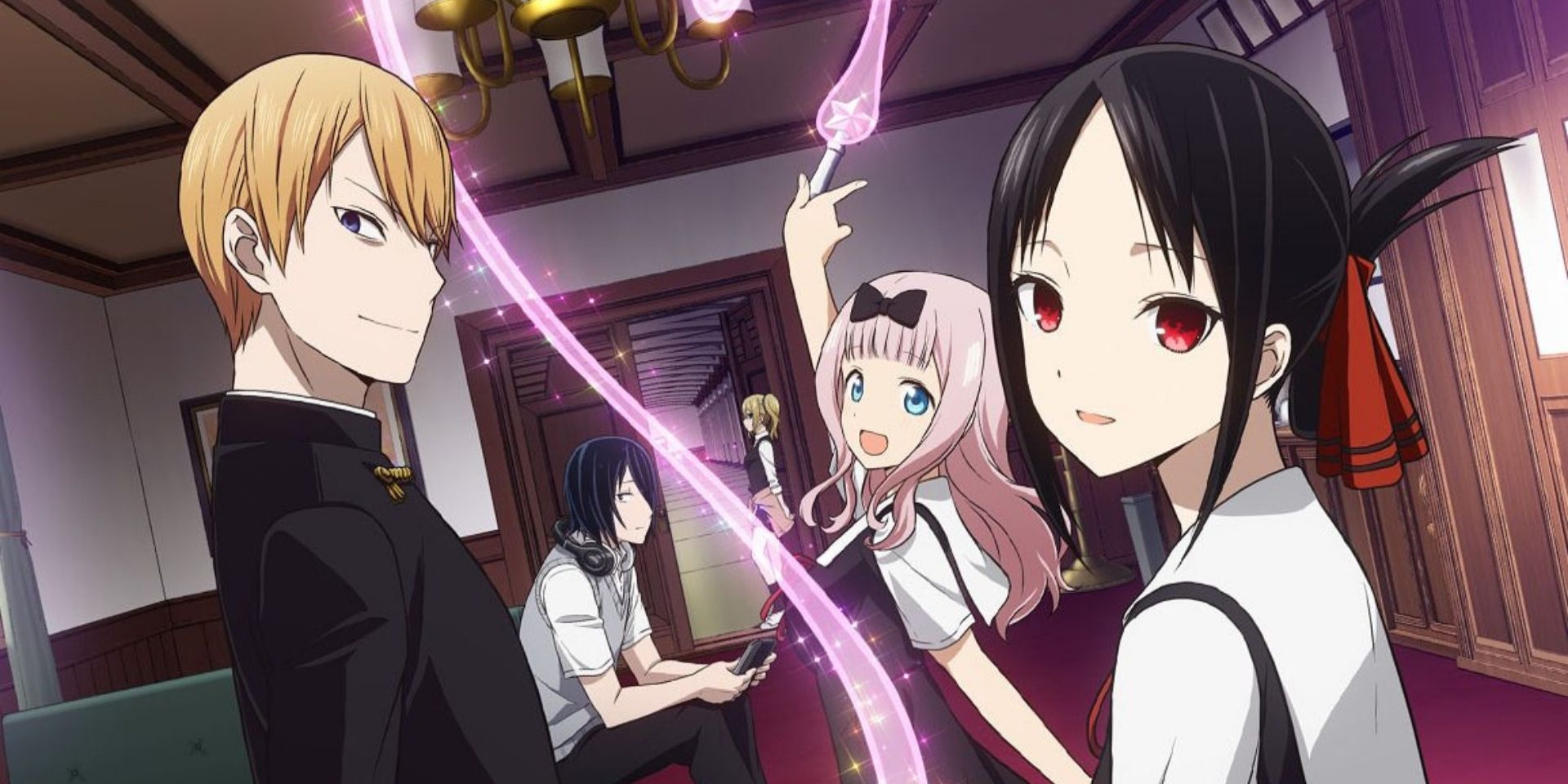 Though it may portray the relationship between elite students Kaguya Shinomiya and Miyuki Shirogane as a battle of wits to rival that of Death Note, the stakes in Kaguya-Sama never go beyond the question of who will embarrass themselves in each episode. That's because Kaguya and Miyuki are both in love from the start, but both are too proud to admit it.
Kaguya-Sama: Love is War centers on their attempts to force the other to confess their feelings and, as they're two of the top minds at Shuchiin Academy, their matches get quite intense. Those looking for a lot of development may be disappointed by the show's focus on comedy, but there are some genuinely touching moments to keep romance fans happy.
1
Love, Chunibyo & Other Delusions! – Apple TV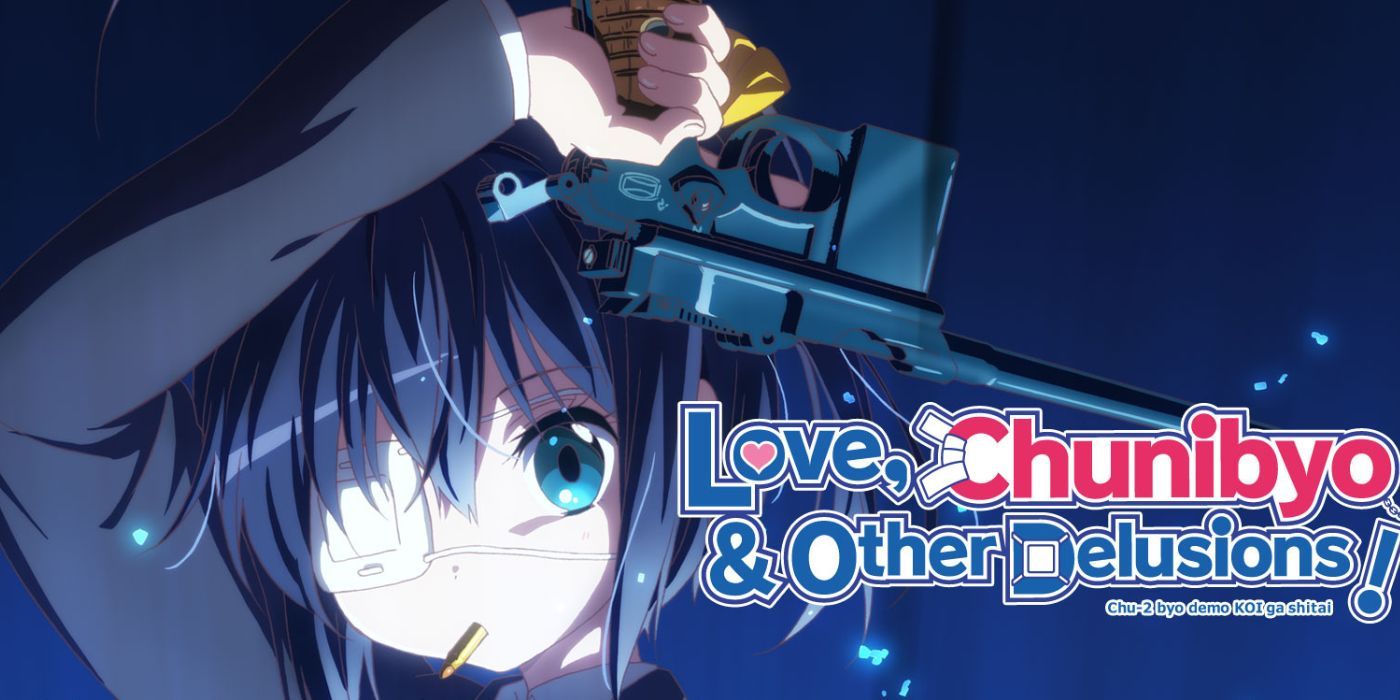 For a romcom that gently pokes fun at some of the more embarrassing aspects of school life, few are better than Love, Chunibyo & Other Delusions! The series is centered on Yuuta Togashi, a former 'chunibyo' who once called himself Dark Flame Master in middle school and now wishes to leave that life behind. Unfortunately, the appearance of Rikka Takanashi, an eccentric girl with even worse delusions of grandeur, means he can't quite forget his chunibyo past just yet. Wholesome and full of slice-of-life humor that makes low-stakes shows the best, Love, Chunibyo & Other Delusions! is eminently watchable and also includes one of the best shoujo anime endings of all time.
Romance will always have a place, both in anime's history and in its future. Whether it be adorable, heartbreaking, or heartwarming, there's just something about a good romance anime that isn't matched by another genre or medium. The best romance anime introduce audiences to a cast of likable characters and show how they grow and change together.