10 Posthumously Released Movies by Acclaimed Directors
Legendary director William Friedkin's contemporary version of The Caine Mutiny Court-Martial has come in the wake of his recent passing from heart failure and pneumonia. At the age of 87, Friedkin left behind a significant body of work—ranging from documentaries to crime thrillers to an episode of The Alfred Hitchcock Hour. In the film community, he will be best remembered for the revolutionary works that got him Best Picture and Best Director Oscar-nominations twice in a row: The French Connection (which won both), and The Exorcist.
His adaptation of the 1953 play by Herman Wouk (itself an adaptation of Wouk's Pulitzer-Prize winning novel) has received favorable reviews, demonstrating that Friedkin still had more to show the world during his final directorial effort. Of course this is not the first time a prestigious filmmaker had one more present for audiences to enjoy—either shortly after their death or decades in the future. Here are ten more below:
10
Orson Welles: 'The Other Side of the Wind' (2018)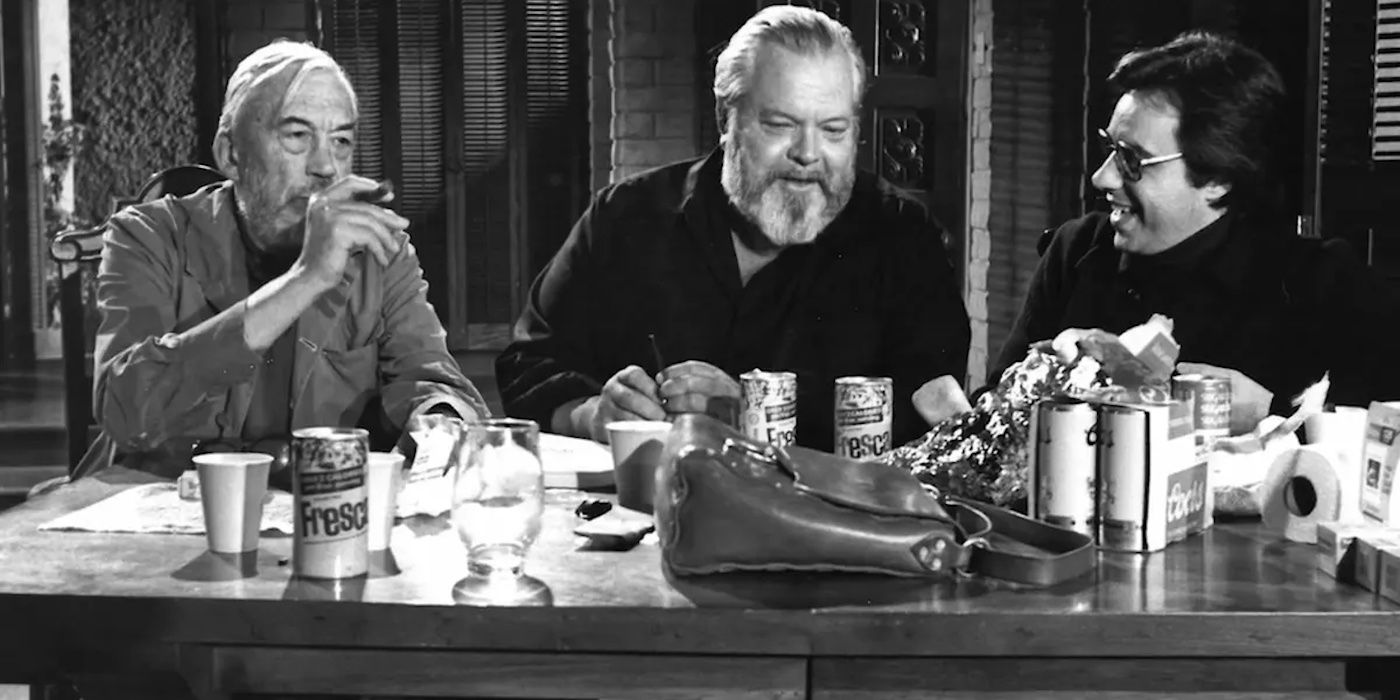 The Other Side of the Wind was shot before This is Spinal Tap proved the mockumentary could yield genius. A satire of the movie industry that has fascinated critics since its release, the movie might have played differently if Orson Welles had been able to edit it himself. However, this is enough to show that he was as inspired as ever when he died at age 70.
RELATED: '11 Movies Where the Actors Died Before its Release'
The making of this film was so hectic and mythologized that an entire documentary was made about its production (They'll Love Me When I'm Dead), largely in honor of the famed director—whose Don Quixote (1992) is just another one of Welles's several unfinished projects.
9
Mark Robson: 'Avalanche Express' (1979)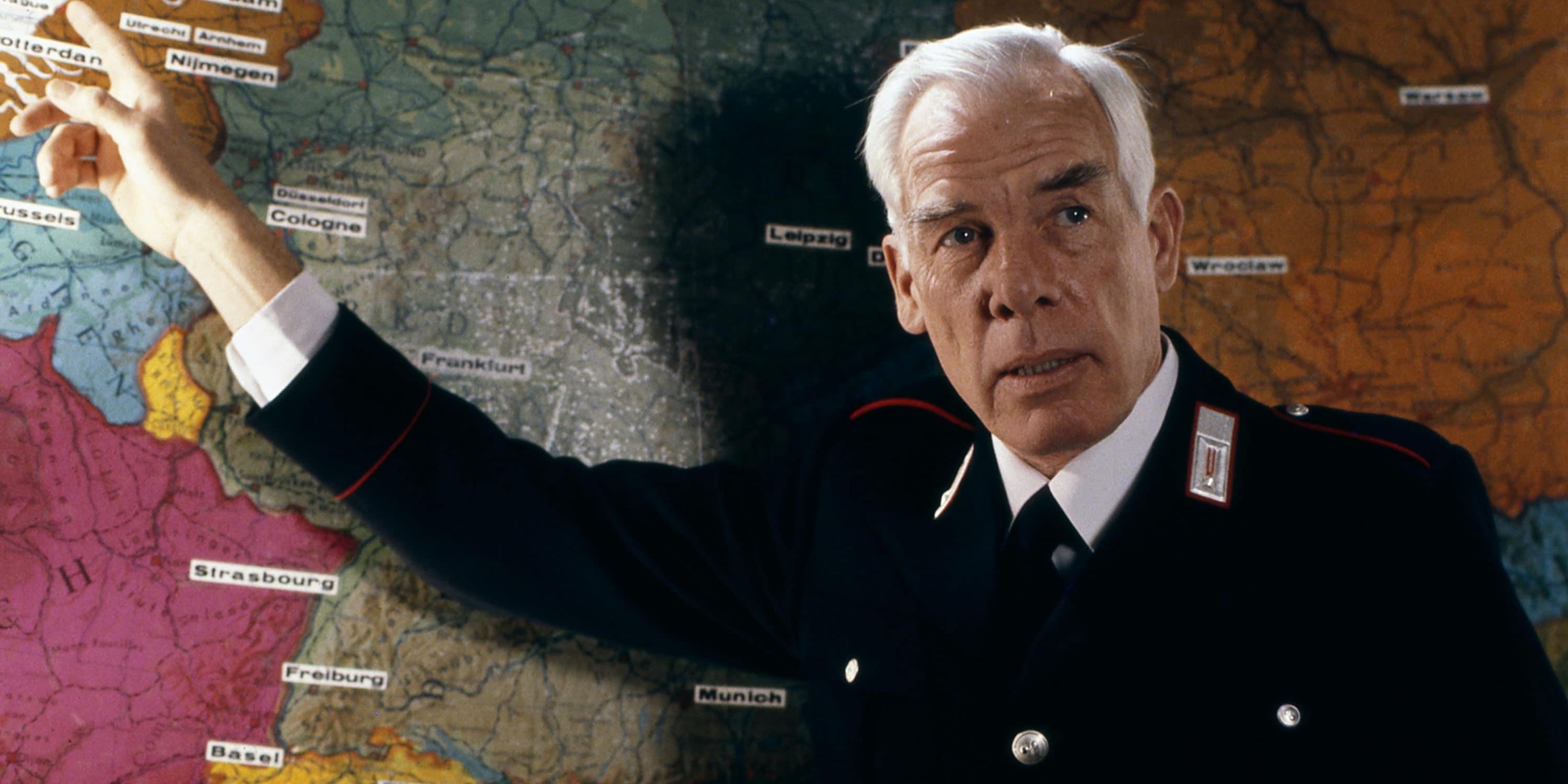 Avalanche Express is a Cold War thriller about a prominent Soviet spy who works with a top American secret agent on a mission to uncover KGB agents in Europe. Born in Montreal, director Mark Robson died of a heart attack in a London hospital at the age of 64 during the film's production.
Robson was an editor on such films as Orson Welles's The Magnificent Ambersons before he directed Champion, Peyton Place, Earthquake, and other well-known films of the time. Nominated twice for Best Director at the Academy Awards, he received a star on the Hollywood Walk of Fame in 1960.
8
Aleksei German: 'Hard to be a God' (2013)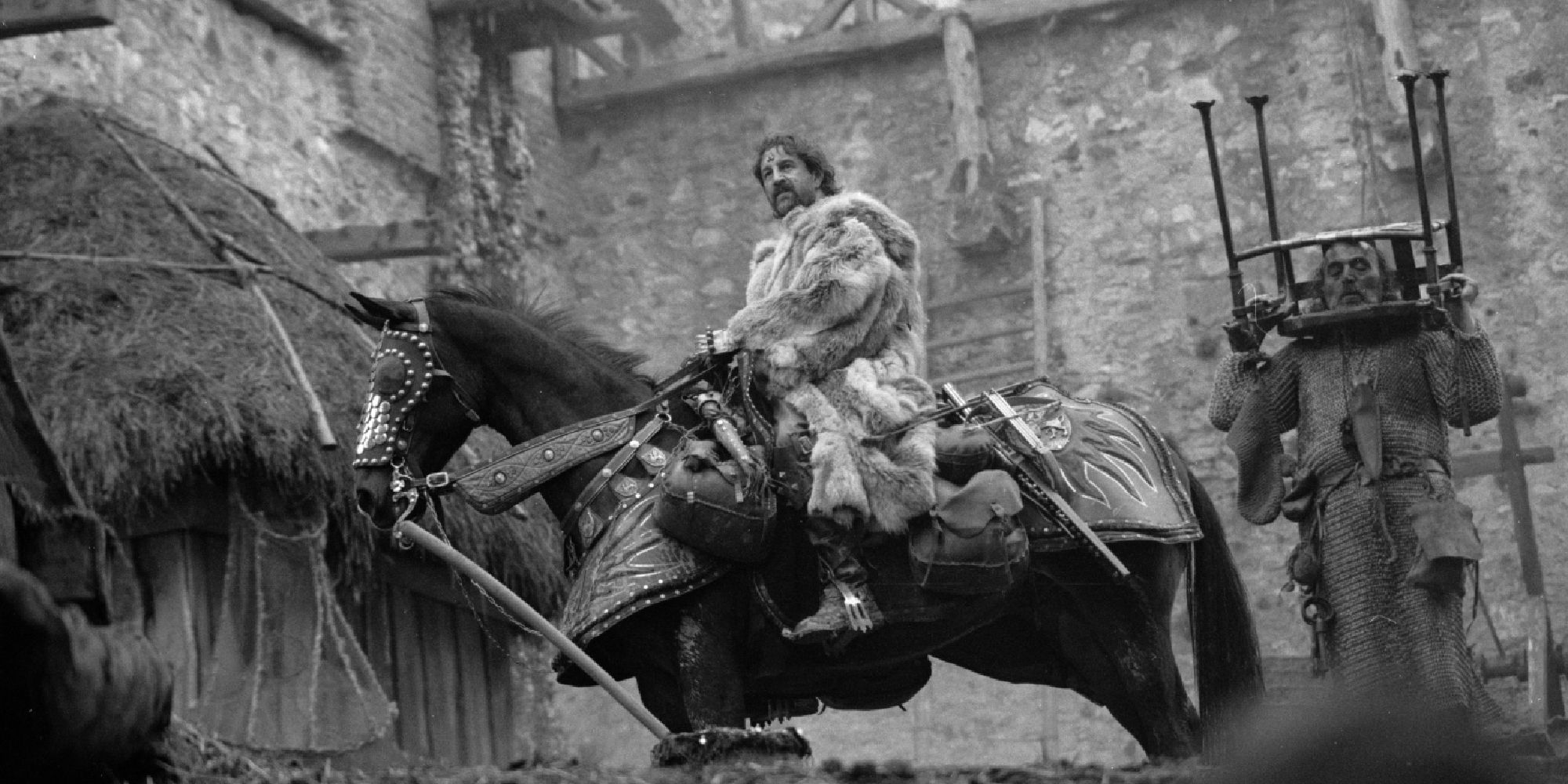 Russian director Aleksei German's wife and son finished the post-production of Hard to Be a God for him after he died of heart failure at the age of 74. Upon its release, this unorthodox medieval sci-fi epic has received critical acclaim. Writing for RogerEbert.com, Glenn Kenny called it "not only an unforgettable individual masterpiece but probably one of the only capital-G Great films."
Like his better-known contemporary, Andrei Tarkovsky, German found himself at odds with the Soviet censors for decades, and was only able to release five movies during his lifetime. Also like Tarkovsky, these films are considered by many to be of the highest order.
7
Sydney Pollack: 'Amazing Grace' (2018)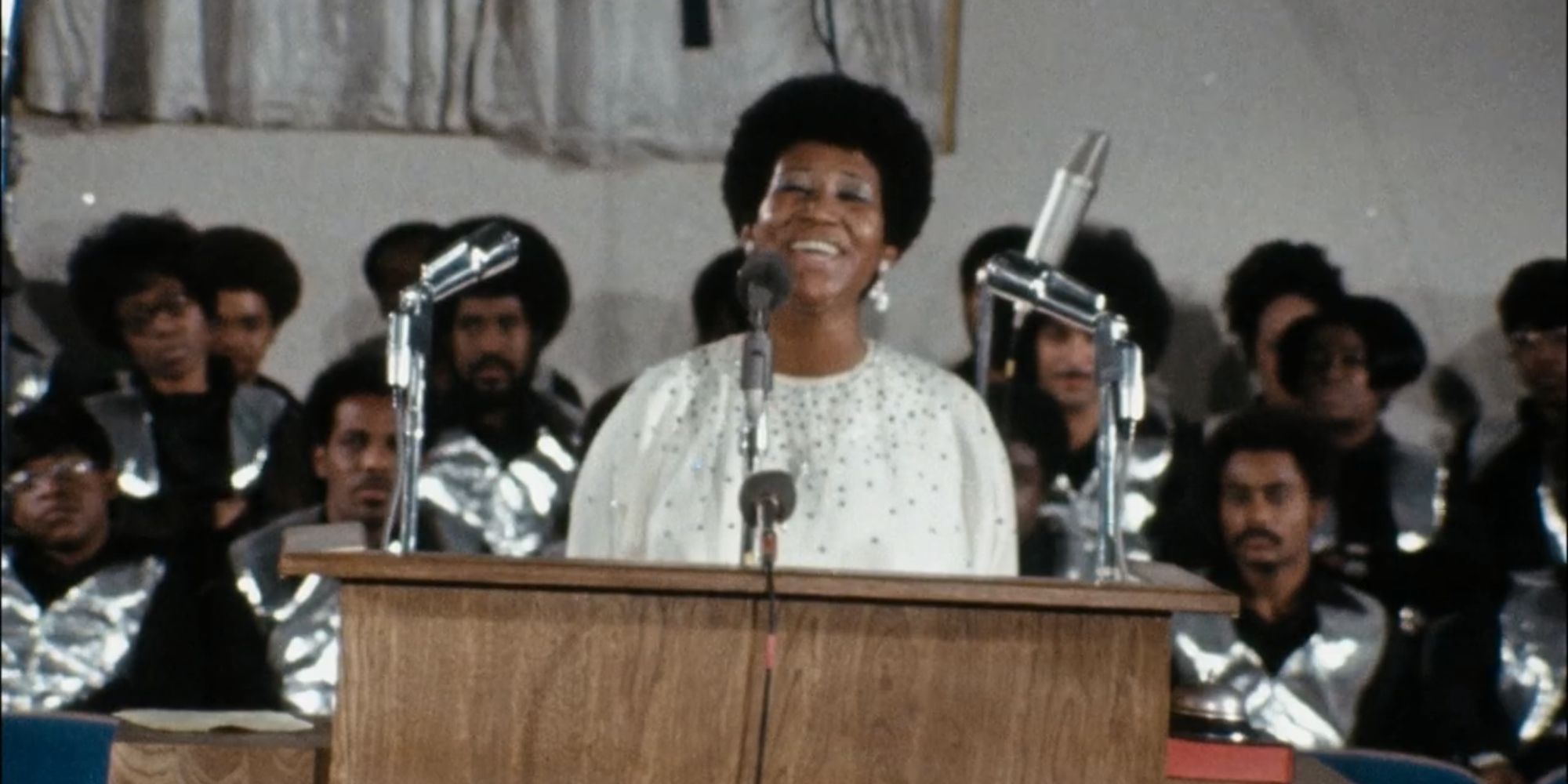 Directed by Sydney Pollack in 1972 and finished by Alan Elliott in 2018, Amazing Grace showcases an Aretha Franklin performance that would go on to be used in a remarkably successful live album released later that year. Unfortunately, due to audio and legal issues, the concert-film would take another 46 years to be unveiled.
Having directed classics including They Shoot Horses, Don't They?, Tootsie, and Out of Africa (which won both Best Picture and Best Director), Pollack was known as one of Hollywood's most prominent directors when he passed away from cancer at the age of 73.
6
Sólveig Anspach: 'The Aquatic Effect' (2016)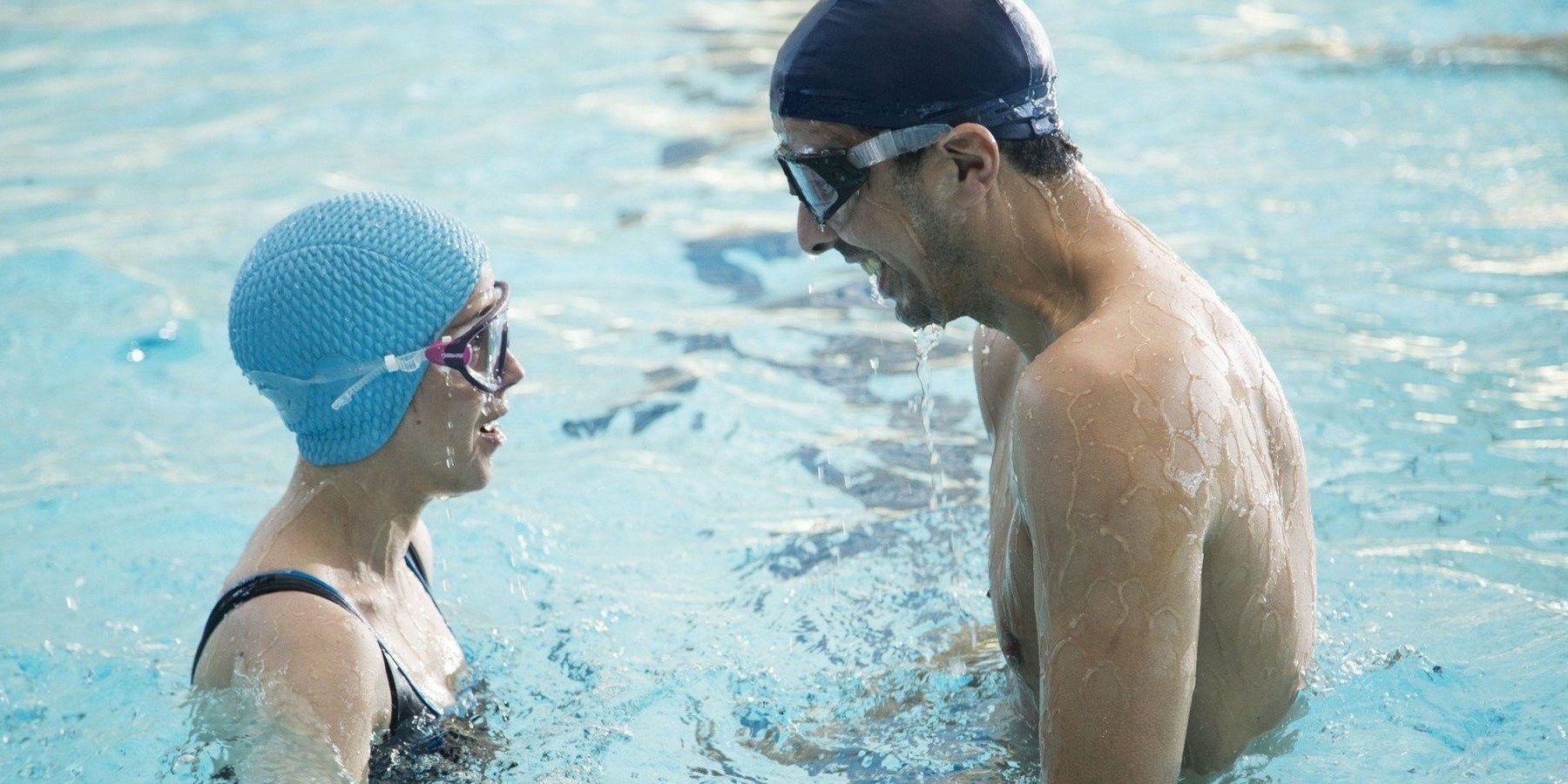 L'Effet aquatique, Icelandic-French director Sólveig Anspach's comedy-drama, is about a man who falls in love with a swimming instructor and decides to take lessons from her in an attempt to win her over. This film won the SACD award at the 2016 Cannes Film Festival.
RELATED: 'Final Films of Famous Actors'
Winner of the Audience Award at the 2011 Reykjavik International Film Festival (for Queen of Montreuil), the Best Director Award at the Ghent International Film Festival in 1999 (for Haut les Coeurs!), and more, Anspach was already widely respected as a prolific writer-director by the time she passed away from breast cancer at 54.
5
Stanley Kubrick: 'Eyes Wide Shut' (1999)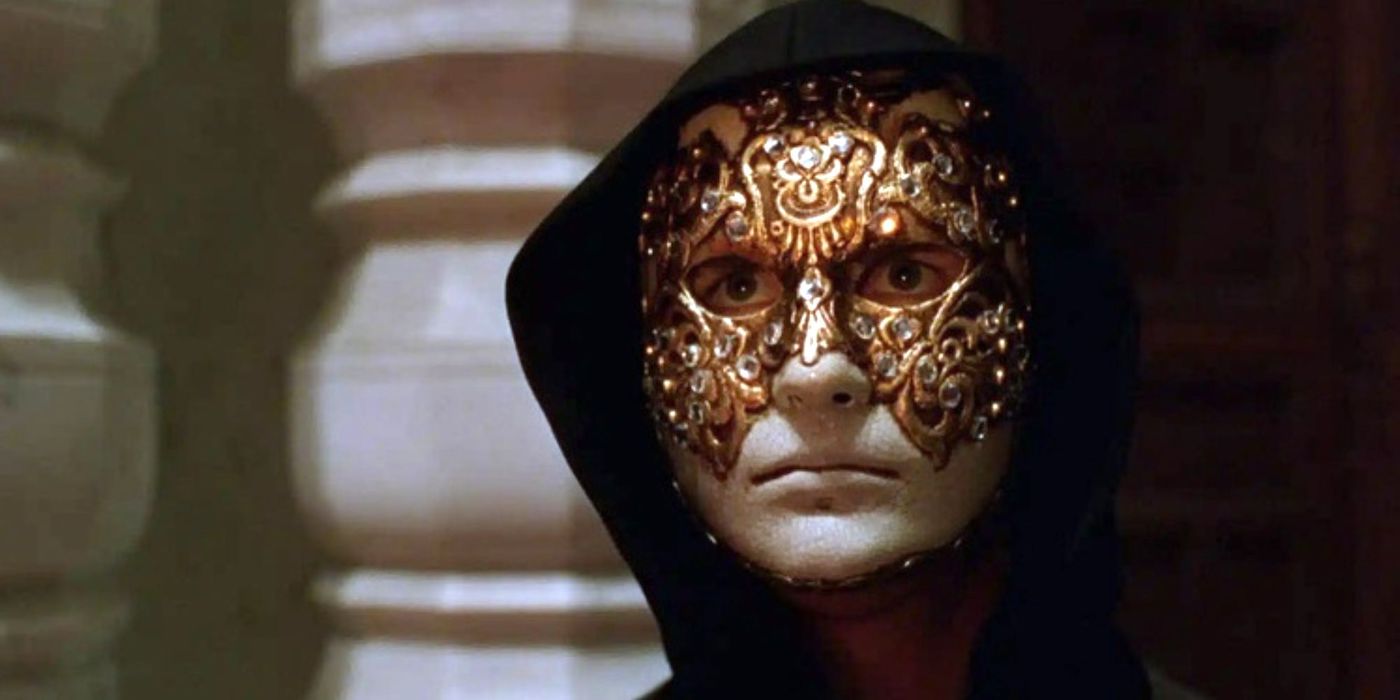 Starring Tom Cruise and Nicole Kidman as an upscale New York couple with repressed sexual desires to step outside of their marriage, Eyes Wide Shut demonstrated that legendary director Stanley Kubrick still had plenty of inspiration left in him at the end of his life. Based on the 1926 novella, Traumnovelle (Dream Story), this adaptation feels much like a strange dream.
Known as a perfectionist throughout his career, Kubrick shot this ominous and brilliantly ambiguous film over the course of 15 months. 70 years old, he died in his home in England shortly after the editing process was completed.
4
Jacques Becker: 'Le Trou' (1960)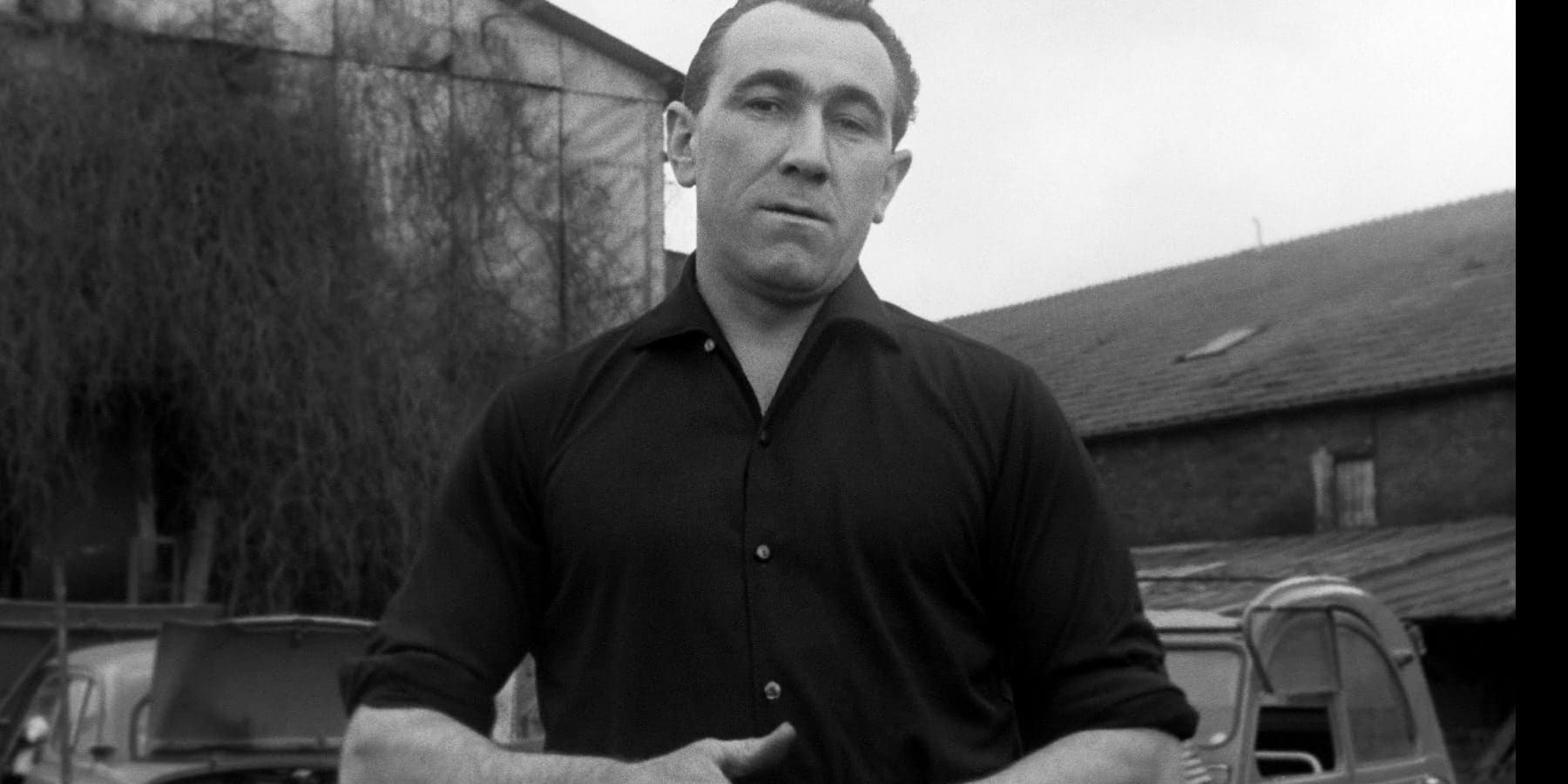 French director Jacques Becker's Le Trou (The Hole) is a scoreless film about an escape from prison. Four men orchestrate a plan when a fifth roommate arrives and complicates things. Becker passed away during the editing process, which his son finished, and left behind one of the best prison-break films of all time.
An apprentice of the great Jean Renoir and much admired by François Truffaut, Becker directed other respected films, including Touchez pas au Grisbi and Casque D'or. He died well before his time in Paris at the age of 50.
3
George A. Romero: 'The Amusement Park' (1973)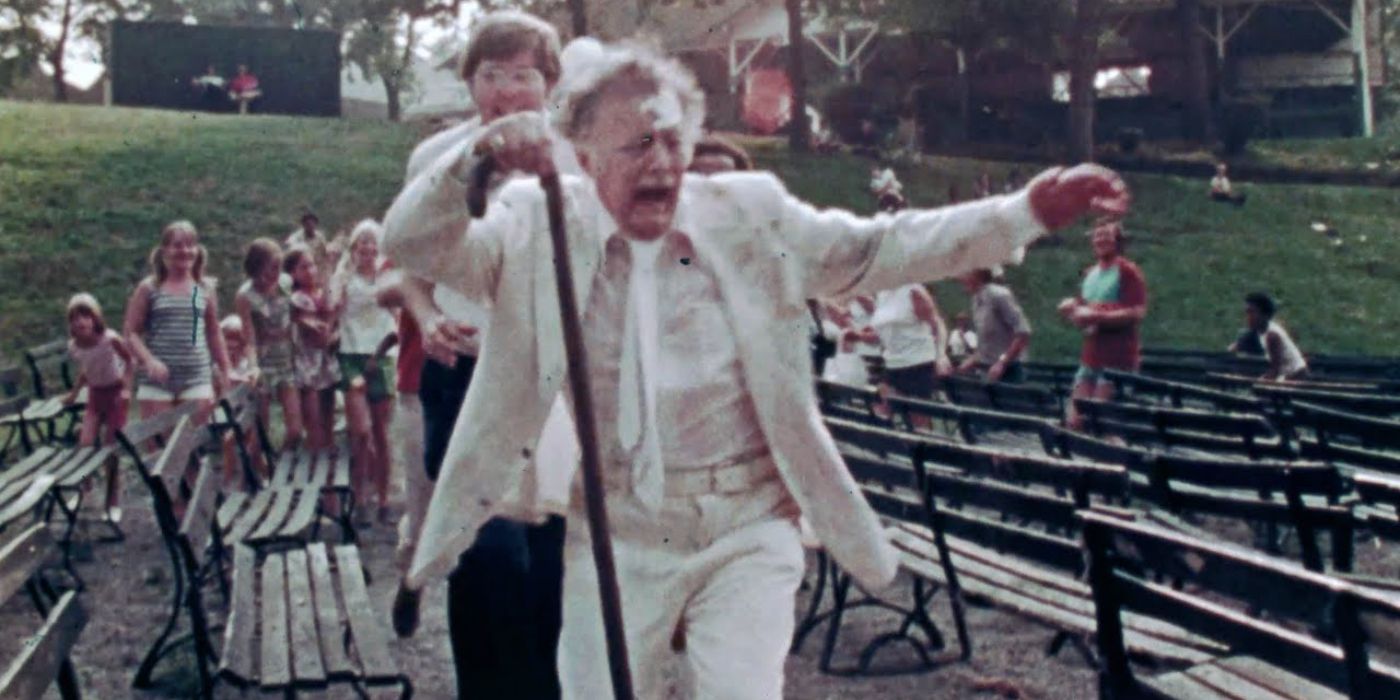 The Amusement Park only took three days to shoot on a shoe-string budget. Director George A. Romero essentially turned a pedagogical film into a 54-minute horror movie with heavy social implications. He kept it in the dark because he felt it was ultimately too disturbing for its intended educational purpose.
RELATED: '10 Great Movies Directed by Filmmakers When They Were Over 70 Years Old'
One of the most influential horror-movie directors, George A. Romero made such influential films as Night of the Living Dead—considered the quintessential zombie flick—and Dawn of the Dead, which is known as one of the best satirical horror movies of all time. Romero passed away from lung cancer at the age of 77.
2
Sam Wood: 'Ambush' (1950)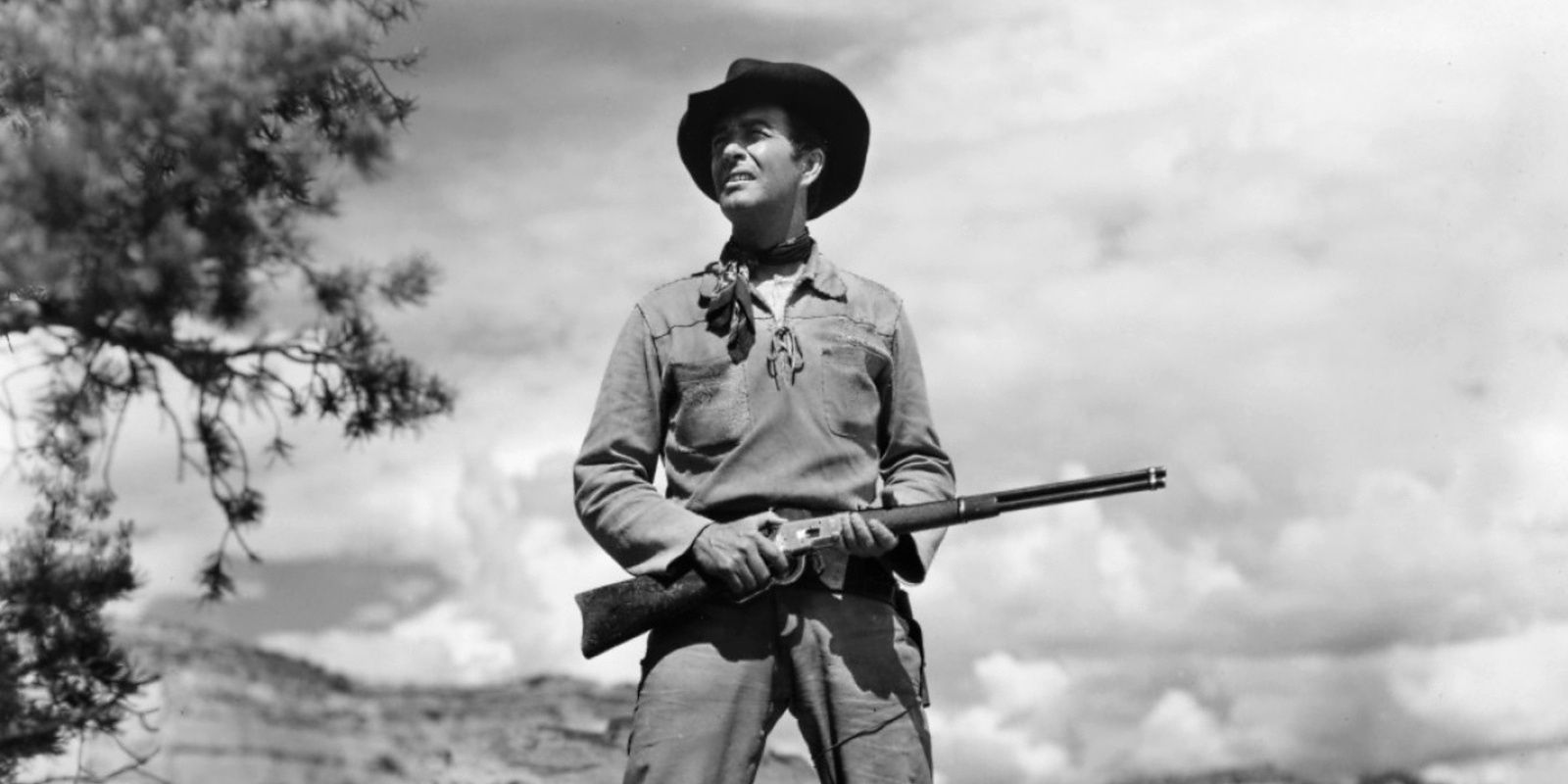 Starring Robert Taylor, John Hodiak, and Arlene Dahl, Ambush is a western about the search for a woman kidnapped by Apaches. Months before its release, director Sam Wood died of a heart attack in Hollywood at the age of 66.
Director of such Marx Brothers hits as A Night at the Opera and A Day at the Races, Wood also showed his versatility in more serious Oscar-winning films—such as Goodbye, Mr. Chips and the acclaimed adaptation of Ernest Hemingway's For Whom the Bell Tolls.
1
John Huston: 'The Dead' (1987)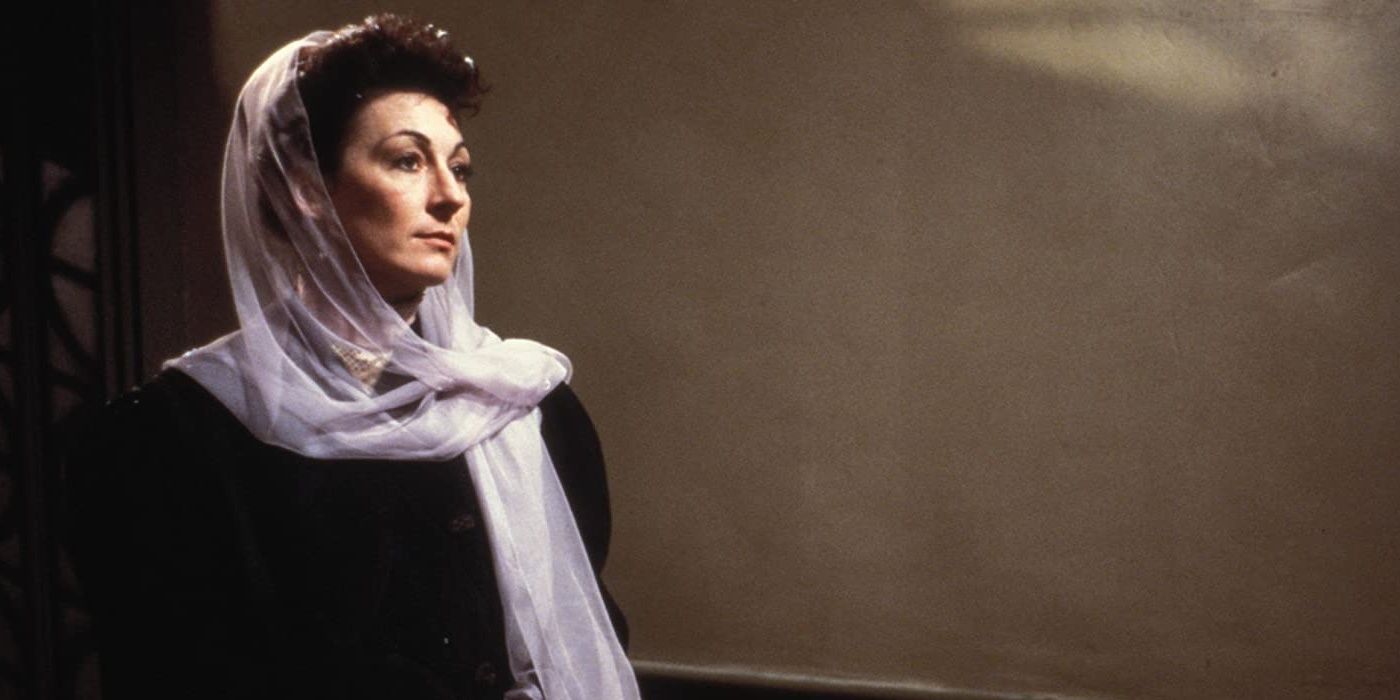 Based on James Joyce's acclaimed short story of the same title, The Dead details a dinner party in Ireland at the turn of the century—followed by a revelatory conversation between Gabriel Conroy and his wife in a hotel room.
John Huston didn't let emphysema nor heart disease stop him from directing The Dead with as much attentiveness as ever. At 81 years old, he left an inerasable mark on cinema. The New York Times review for this film read, "[n]o other American filmmaker has ended a comparably long career on such a note of triumph."
Next: '15 Best Underrated Films to Watch From Legendary Directors'
Sources: RogerEbert.com, The New York Times