10 Games That Should Have Been Nominated For Game Of The Year, According To Reddit
As the end of the year is nearing, it's time to start discussing which video games were the very best of 2022, and now The Game Awards have revealed the six nominees for the coveted Game of the Year award. There aren't many surprises when it comes to the list of nominees, as the typical AAA games and one token indie game were nominated, but that doesn't mean it hasn't caused disappointment among thousands of gamers.
Redditors think so many other 2022 games should have been nominated over some of the actual nominees. Between a hack-and-slash hit, a breathtaking open-world gem, and the first Guybrush Threepwood adventure in over a decade, fans think that several other games deserve a spot.
Bayonetta 3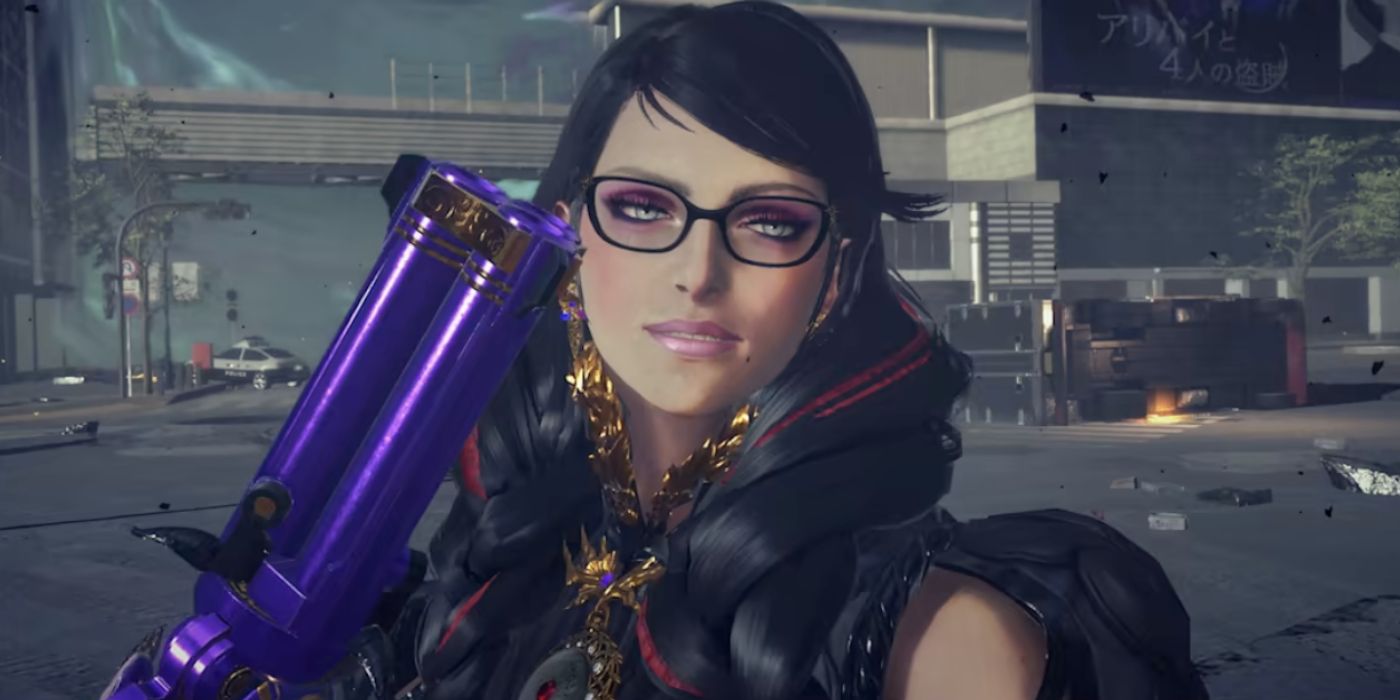 Fans were hoping Bayonetta 3 would get nominated and even win to make up for Bayonetta 2's loss in 2014. However, where Bayonetta 2 had some stiff competition, Bayonetta 3 had even stiffer competition, and this time, the hack-and-slash game didn't even get a nomination. Reddit user Hidden_Secret is most disappointed by the snub, wondering why Stray was awarded a nomination but Bayonetta 3 wasn't.
The Redditor asks, "Stray is nominated for best game of the year but not Bayonetta 3?" However, the cat simulator had an interesting premise, incredible gameplay, and ended up being surprisingly heartfelt. While the threequel's gameplay and combat mechanics are fun, the story was completely undercooked.
Signalis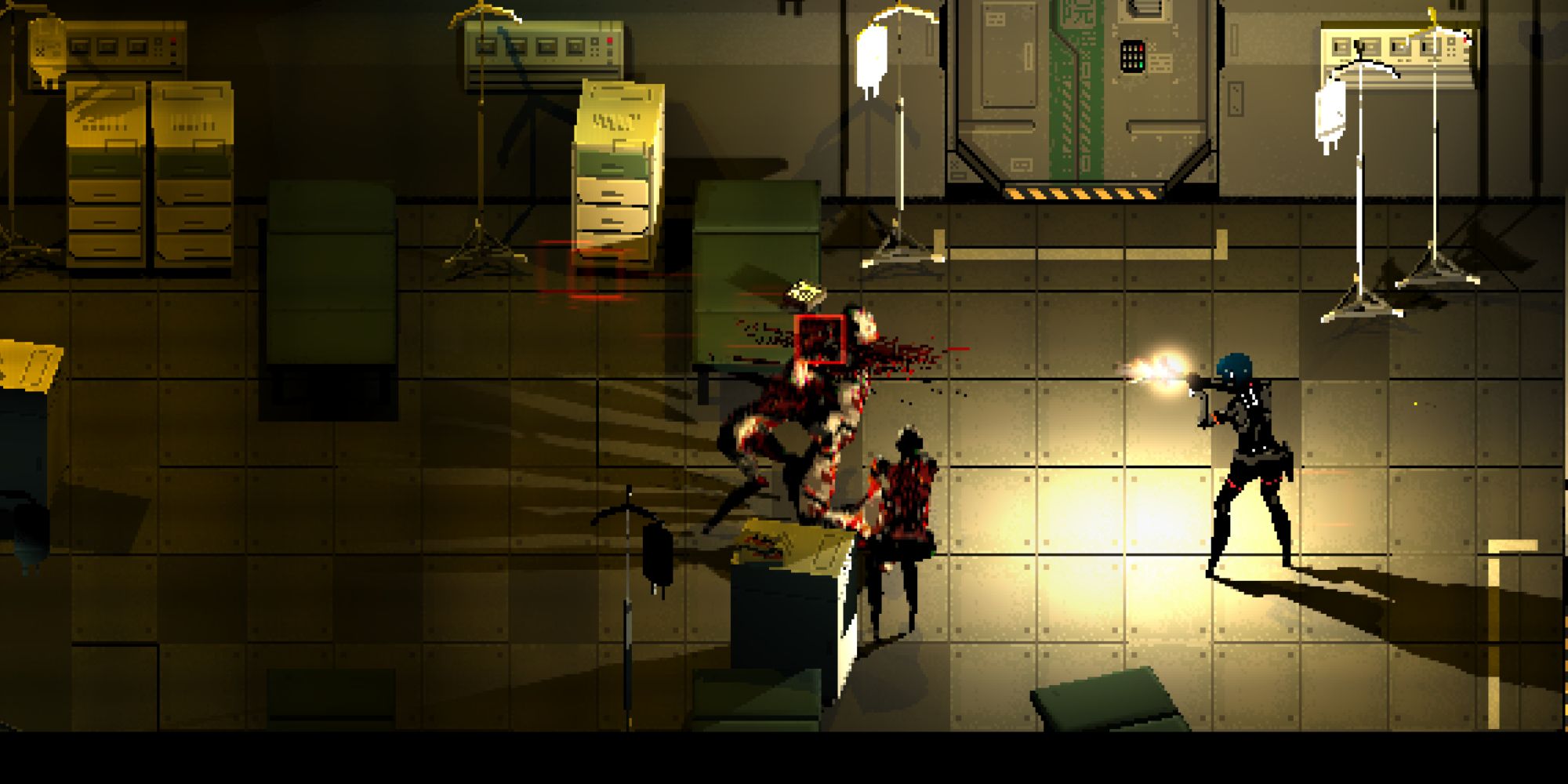 MusoukaMS reckons that Signalis, the indie survival horror set in space, should have been nominated for Game of the Year. The Redditor comments, "The game's been an absolute surprise and I don't think its genre or indie status is any excuse to not be present."
The user is in such denial that voters don't love it as much as other games that they speculate publications didn't play it enough before it was time to submit their ballots. However, outside of the Resident Evil series, The Game Awards has never been all that welcoming of survival horror games. And though Signalis is easily one of the best of its kind, especially for an indie game,
Neon White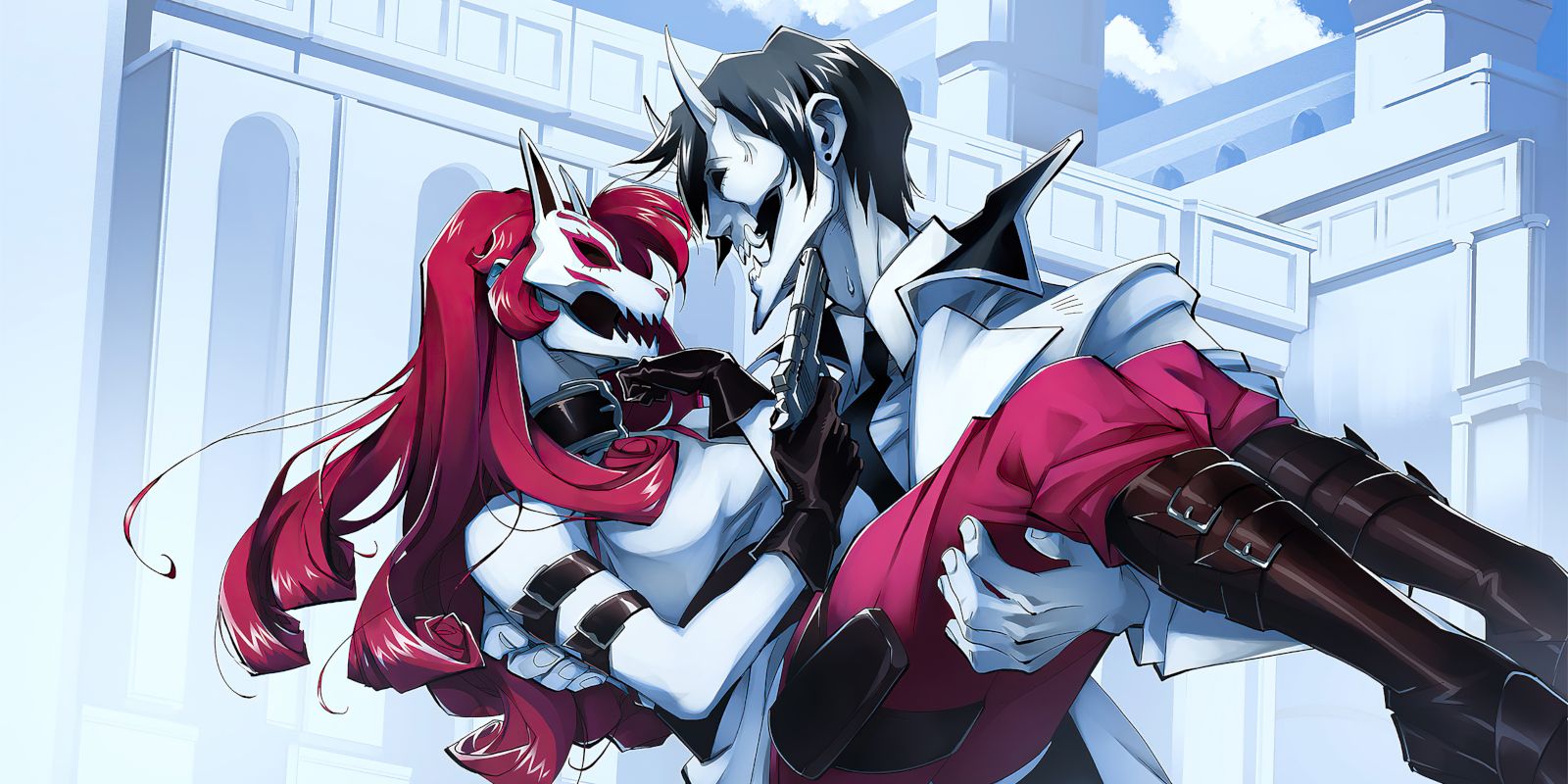 Funky_Pigeon911 is another Redditor who is upset that Stray was nominated over their personal favorite of the year. The Redditor argues, "Neon White got screwed over. Reviewed extremely well, everyone seemed to like it, super unique, and it got beat out by funny cat game."
As has been the case in previous years, only one indie game was nominated for GOTY, and as there's seemingly one token space for such a game, Neon White hardly had a chance given how stacked of a year it was. However, Neon White is still a fantastic indie game that has jaw-dropping art direction, and its first-person action is delightfully lightning-fast. In any other year, the game absolutely would have been nominated.
Tunic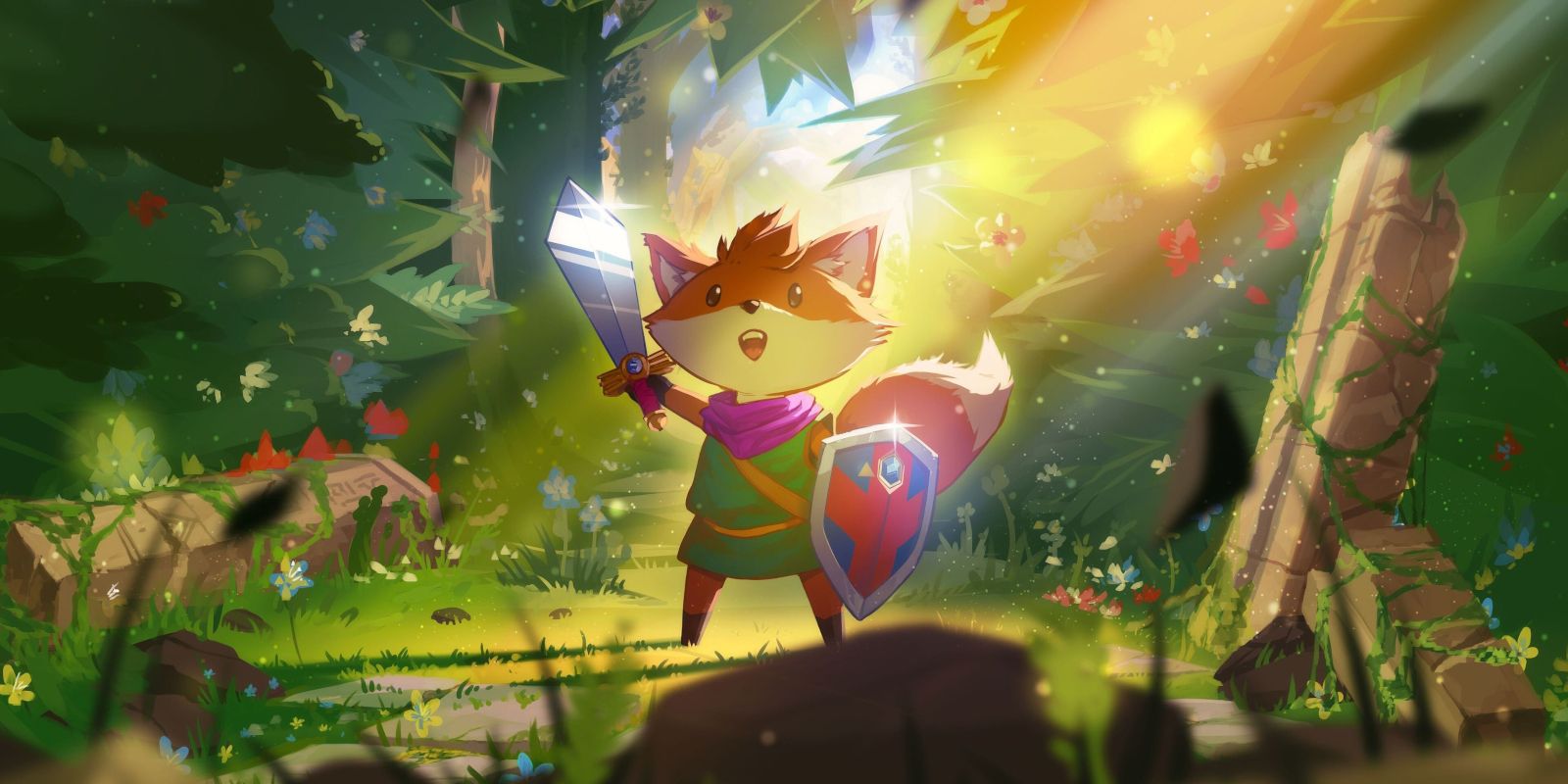 Mems1224 is yet another gamer upset that stray was nominated over their favorite of the year, only this time, they're vouching for Tunic. The Redditor mentions, "No offense to Stray because it looks like a decent game but putting that over something far more interesting like Tunic is wild."
It seems like gamers are overly critical of Stray without having played it, and given its silly premise of controlling a cat in a dystopian city, they're quick to dismiss it. However, they're totally missing out, as it's one of the best-ever cyberpunk games on PS5. Nevertheless, Tunic is fantastic too, and if any indie game deserves more accolades, it's the action platformer. The new game has a similar aesthetic to an actual Game of the Year-winner, Zelda: Breath of the Wild, as it sees players roam around a nature-filled and fantastical open world.
Sifu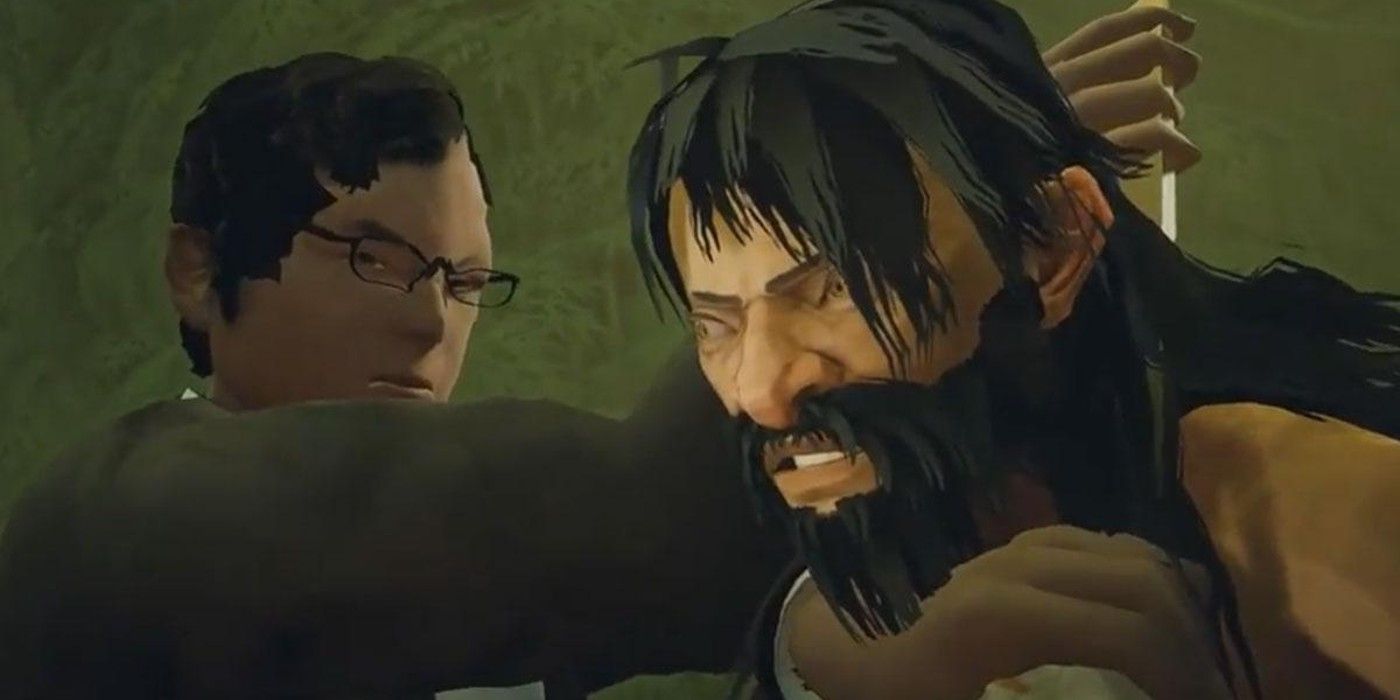 Axenos argues that Sifu, a beat 'em-up indie game set in China that sees players controlling a child avenging his father's death, deserved to be nominated for Game of the Year. "Sifu is so criminally slept on …That game's art, set pieces, flow, and music were absolutely incredible. How does the cat game get so much more appreciation?"
When it comes to martial arts games, there's so much competition in the gaming industry, and though Sifu is challenging and endlessly replayable, it's far from the most innovative game of its kind. There are many other beat 'em-up games that give players just as much replay value but tell a better story and are more innovative, too.
Vampire Survivors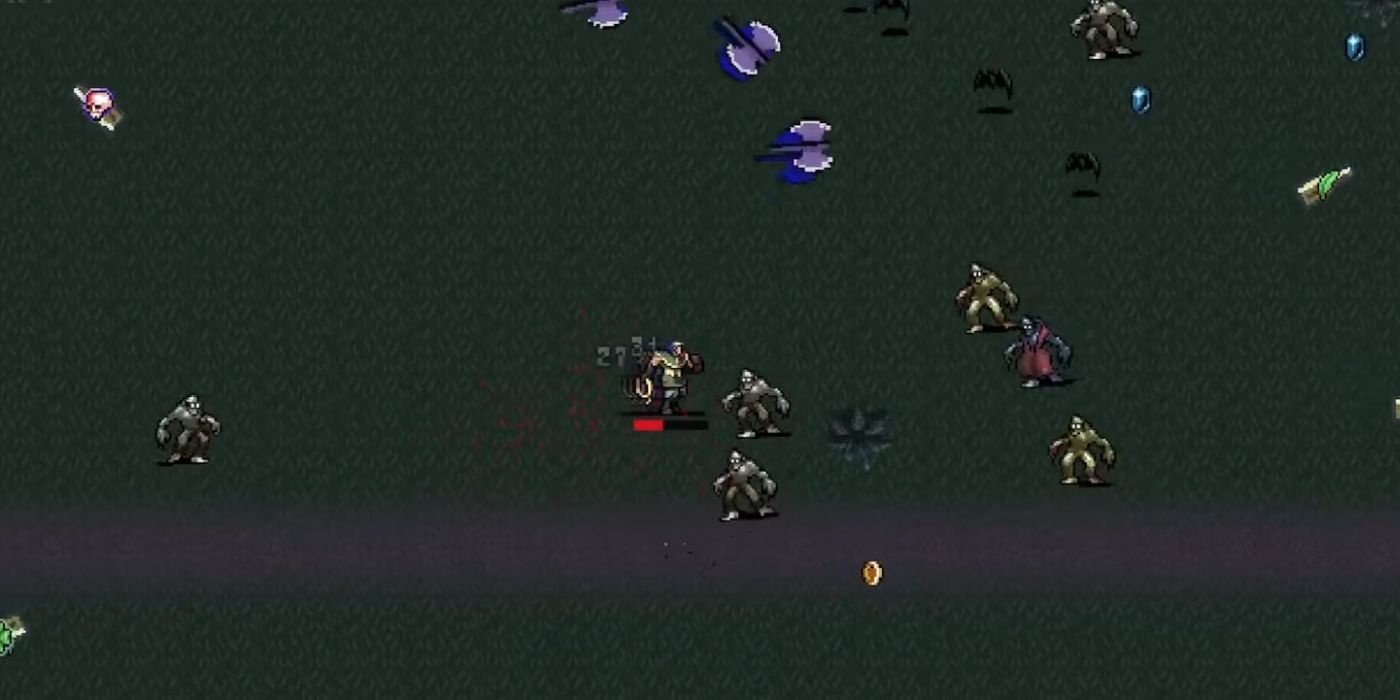 Thekbob is upset that Vampire Survivors, a top-down survival horror game, wasn't nominated for the coveted award. The Redditor asks, "Vampire Survivors getting only one nomination? It's a better GOTY nomination than Stray, and I love me some cat game."
Besides the obvious fact that Stray getting nominated is the biggest upset in the gaming industry of the past decade, the user makes a great point that the indie game totally deserved more recognition. Vampire Survivors is a tiny indie game that has been described as an intense version of Pac-Man, as players have to survive as long as they can against an onslaught of different monsters. and before players know it, hours have gone by.
Kirby And The Forgotten Land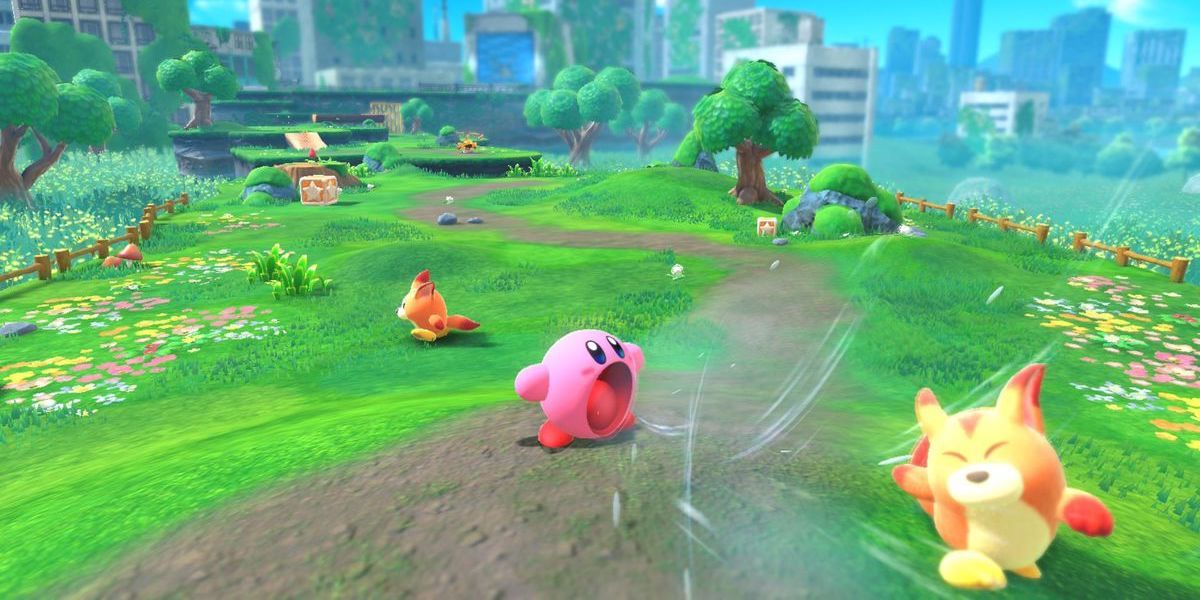 GoldGangsta0211 thinks Kirby and the Forgotten Land was totally neglected by voters. The game is the first proper release in the Kirby series that's full 3D, and the platformer makes for such a fun and immersive playthrough that it comes as a huge surprise that it was snubbed.
DirtBlock64 admits, "forgotten land and sonic frontiers not getting nominated for best OST is just laughable tbh." Given that there are many other awards given out at The Game Awards, and it isn't limited to Game of the Year, it's hard to believe that Kirby isn't even a Best Score nominee. The music in the game is sensational, and it's one of the game soundtracks that elevates its game.
Citizen Sleeper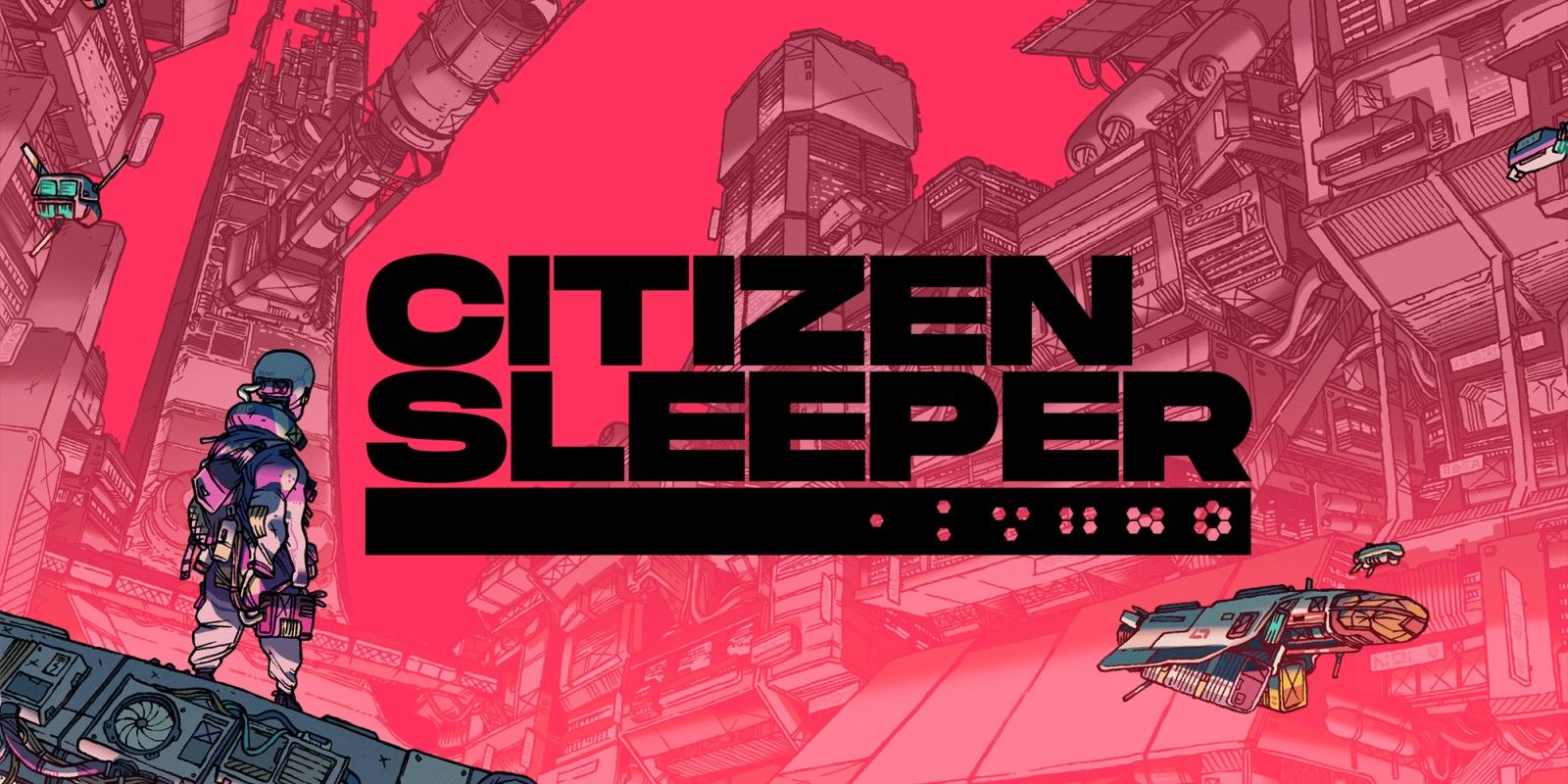 Jodon is upset that Citizen Sleeper didn't make the cut when it comes to the GOTY nominees. The Redditor asks, "But where are stuff like Citizen Sleeper?" In fairness, the 2022 game was a sleeper hit, and it simply didn't make enough of a splash, and there hasn't been any buzz surrounding it.
Nevertheless, a lot of gamers echo the user's sentiments, as the sci-fi role-playing game has a unique and creative premise that few other games do. Citizen Sleeper follows a "sleeper" who must survive a dystopian future and escape to the space station known as the Eye, and there's still so much to do once the main story is complete.
Return to Monkey Island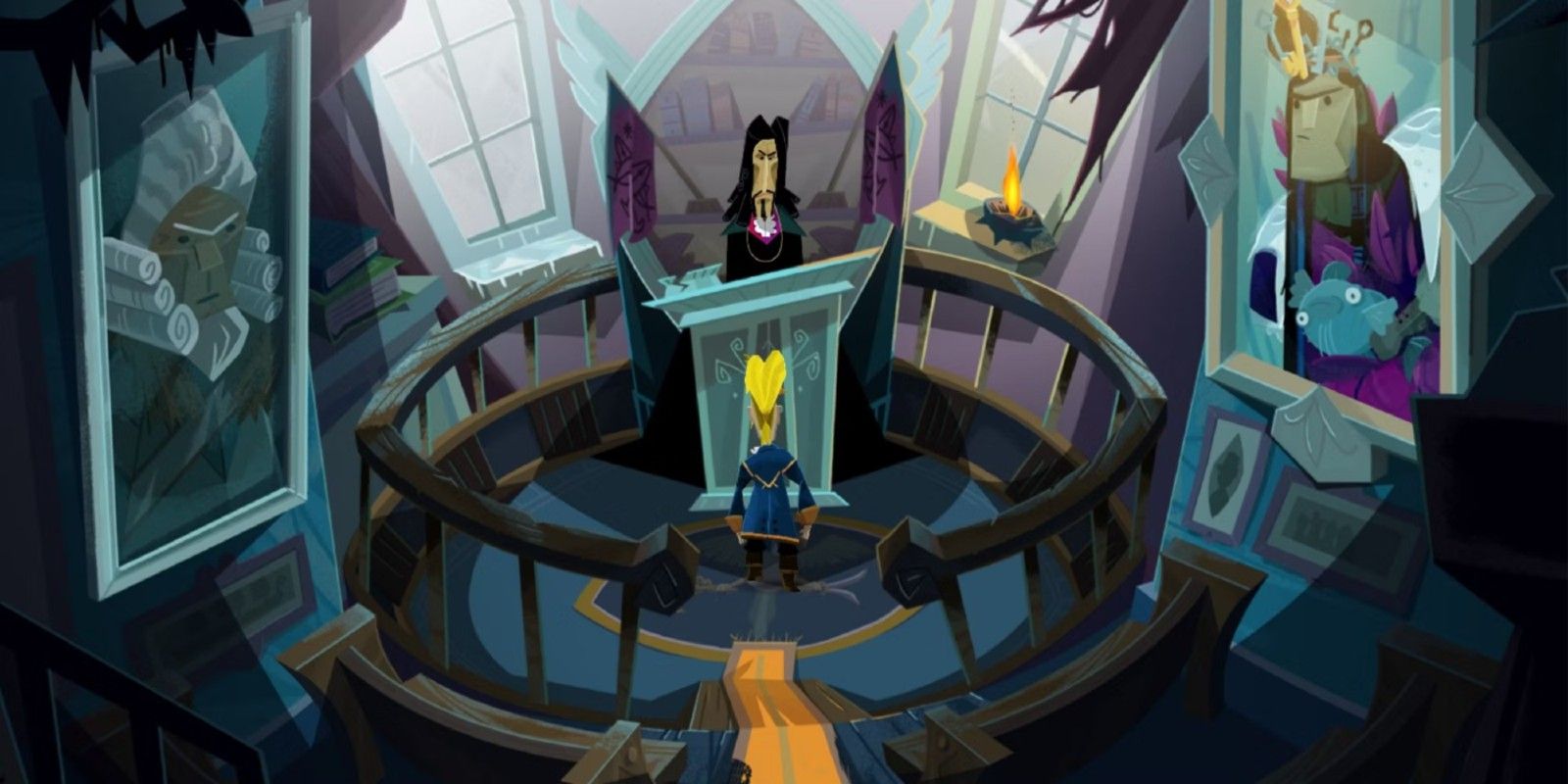 Cal0877 thinks the legacy sequel Return to Monkey Island deserved a slot on the list of 2022 GOTY nominees, rhetorically asking, "But where's my Return to Monkey Island?" There hadn't been a new Monkey Island game since 2009's Tale of Monkey Island, and though fans found a Guybrush Threepwood reference in Uncharted 4, that didn't exactly leave fans fulfilled.
However, the legacy sequel finally arrived in 2022, and it's better late than never, as game developer Terrible Toybox pulled out all the stops. The point-and-click adventure is just as entertaining as ever, the puzzles are just as challenging as ever, and the beloved aesthetic hasn't changed one bit.
PowerWash Simulator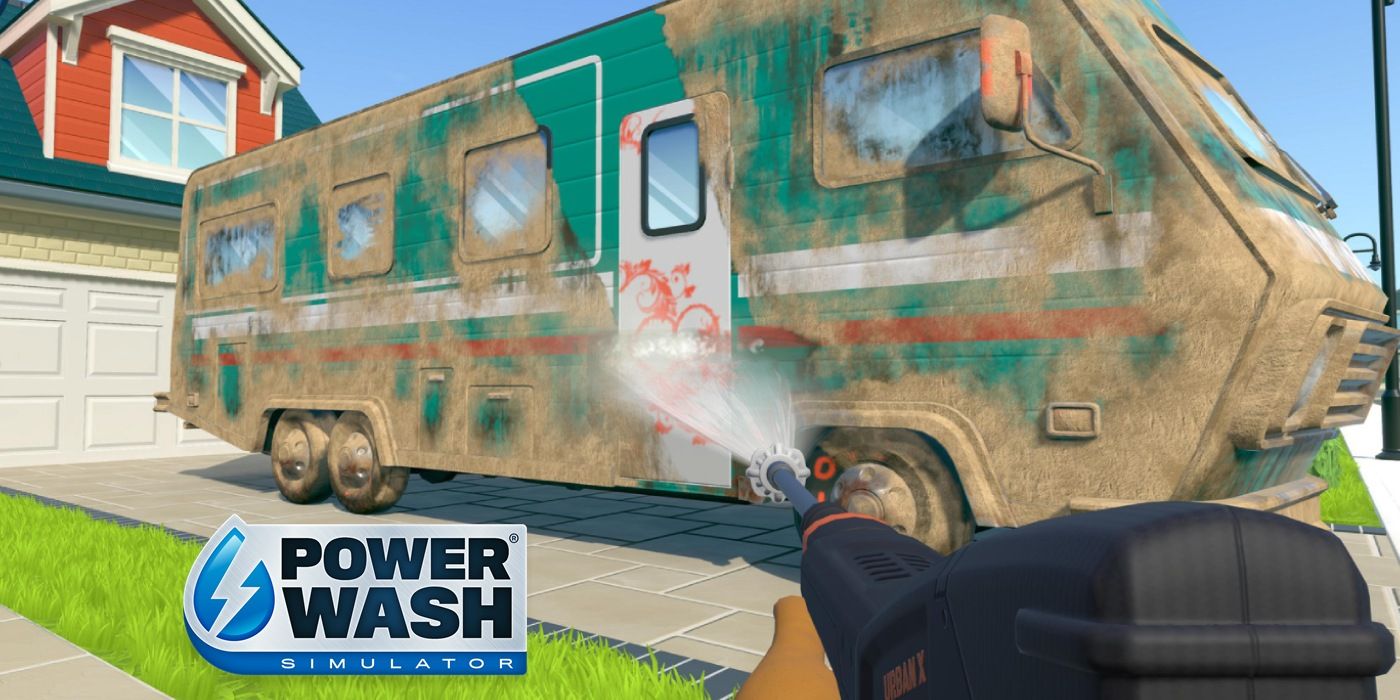 Spacehog1985 has an interesting choice for the game they think is a glaring omission from the nominee list. The Redditor mentions, "F****** cowards didn't put PowerWash simulator up there, so f*** these awards" There are tons of strange simulation games, but PowerWash Simulator is by far one of the strangest, as the gameplay revolves around washing the dirt of vehicles and buildings.
While the Redditor could very well be half-joking, there's a small chance they could be completely genuine. And if that's the case, though there's absolutely nothing wrong with enjoying the game, it isn't exactly a GOTY contender. But power to them for being completely unpretentious and choosing a fun and inoffensive game as one that should be on the list.