10 Essential Asian Movies Everyone Should Watch, According to Reddit
Since Bong Joon-Ho's Parasite won best picture, a historical moment that mostly encouraged English-speaking moviegoers to cherish the wonders that come with getting past the fear of subtitles, Asian cinema (that is, cinema from the regions of East, South, and Southeast Asia) have exploded in global popularity. While Asian films tackle the same universal themes, including love, death, life, and poverty, they often deliver incredibly thought-provoking and somewhat sadder endings reflecting the real world.
RELATED: The Best Korean Movies on Netflix Right Now
Fortunately, throughout the years, Asian movies have expanded and aroused interest in moviegoers from diverse countries, which led Asian cinema to become more talked-about and praised (for good reason). To celebrate it, we have gathered some of Reddit's favorite, essential picks for those looking into getting into these intriguing non-English movies.
'Parasite' (2019) — South Korea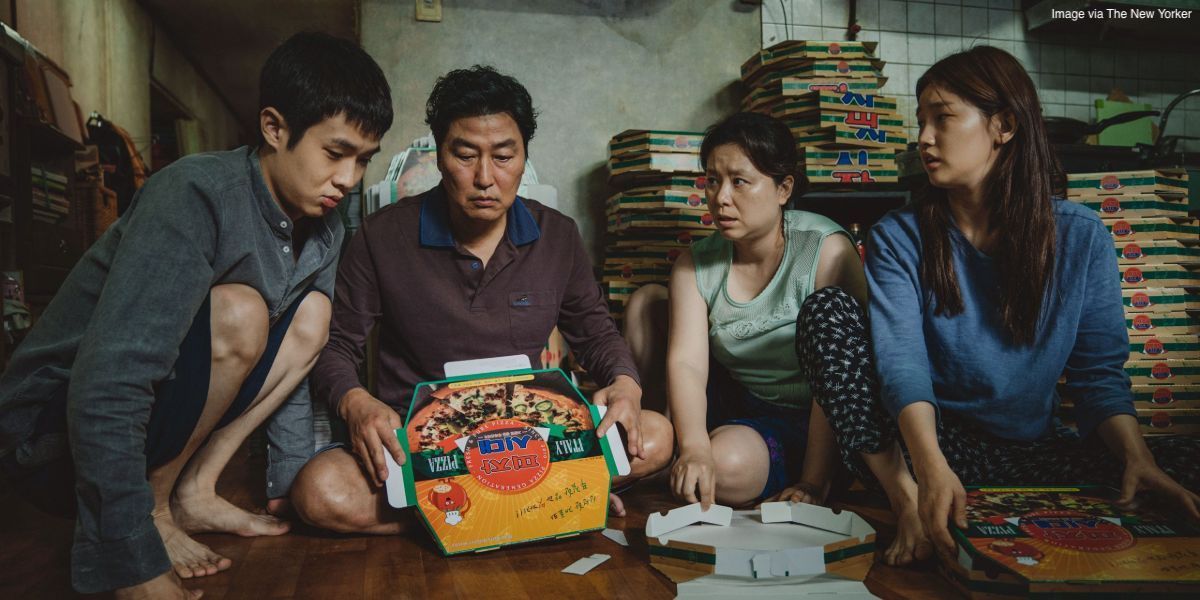 Following a low-income family who comes up with a very elaborate, meticulous plan to become employed by a wealthy family and infiltrate their household, this groundbreaking South Korean 2019 social commentary is one for the books. Apart from being the first non-English film to win Best Picture (and very much deservingly so), it has also reached tremendous worldwide popularity, becoming the first "foreign" film to hit two million views on the movie platform Letterboxd.
Parasite is an internationally beloved movie, and its accolades are well-earned. Many users on Reddit agree that this intriguing film is an essential watch for anyone who plans to get into Asian cinema, and proof of that it's how heavily mentioned Bong Joon-Ho's masterpiece is on the platform.
'In the Mood for Love' (2000) — Hong Kong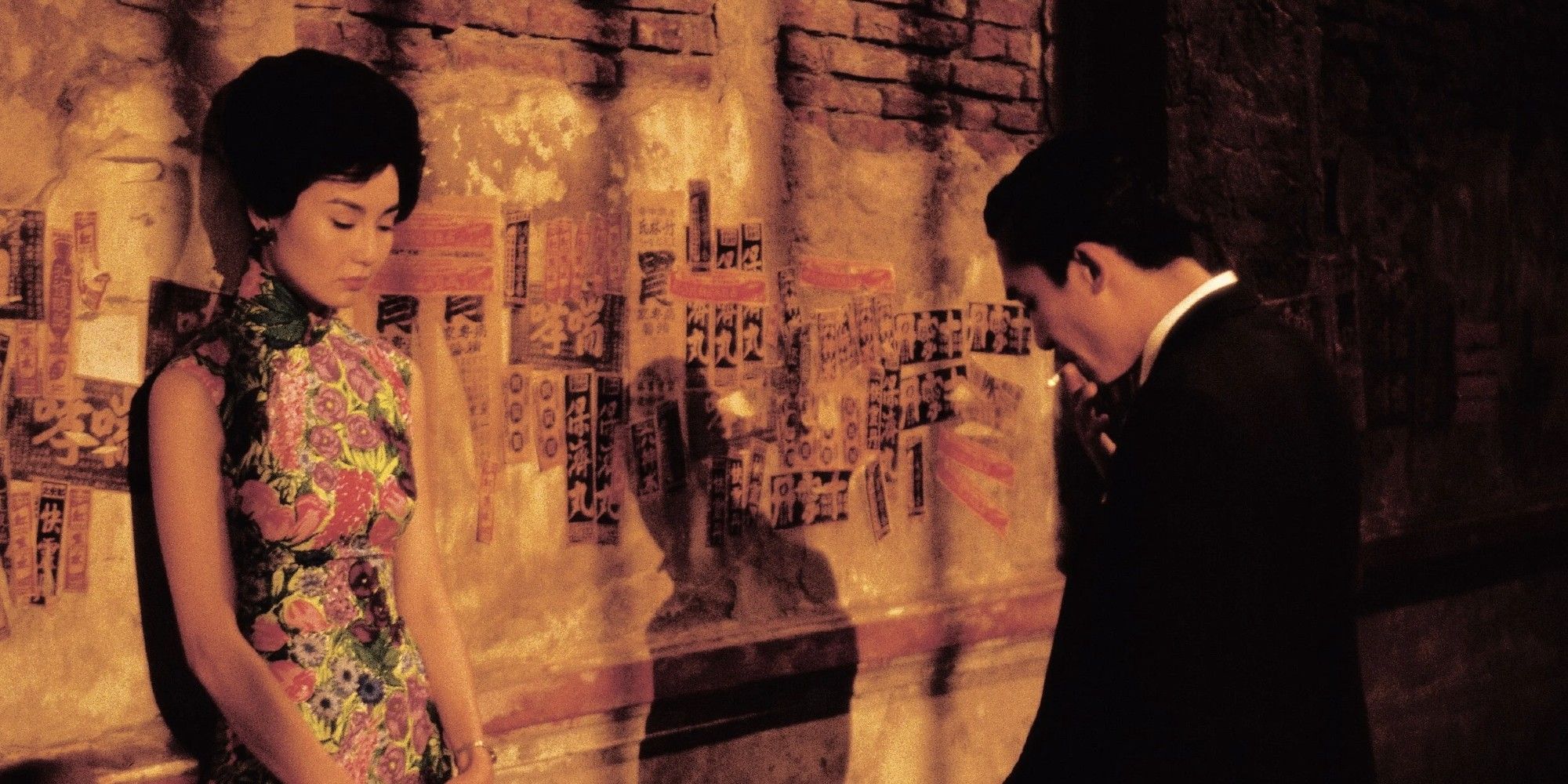 Wong Kar-wai's In the Mood for Love is a subtle drama that explores loneliness, lust, and intermarital relationships without ever pointing fingers. Set in Hong Kong in 1962, this hypnotizing flick depicts an unexpected romantic spark between a man (Tony Leung) and a woman (Maggie Cheung) ​​​​​​after both find out that their respective partners are cheating on them.
As told by a now-deleted account on the platform, where the film was mentioned a lot when users were asked other cinephiles about essential Asian films, In the Mood for Love is the "most critically acclaimed film of the century so far." There are, in fact, many great things about Kar-wai's piece — one of them is just how beautifully shot it is and how well it captures the feelings of loss and intimacy.
'Oldboy' (2003) — South Korea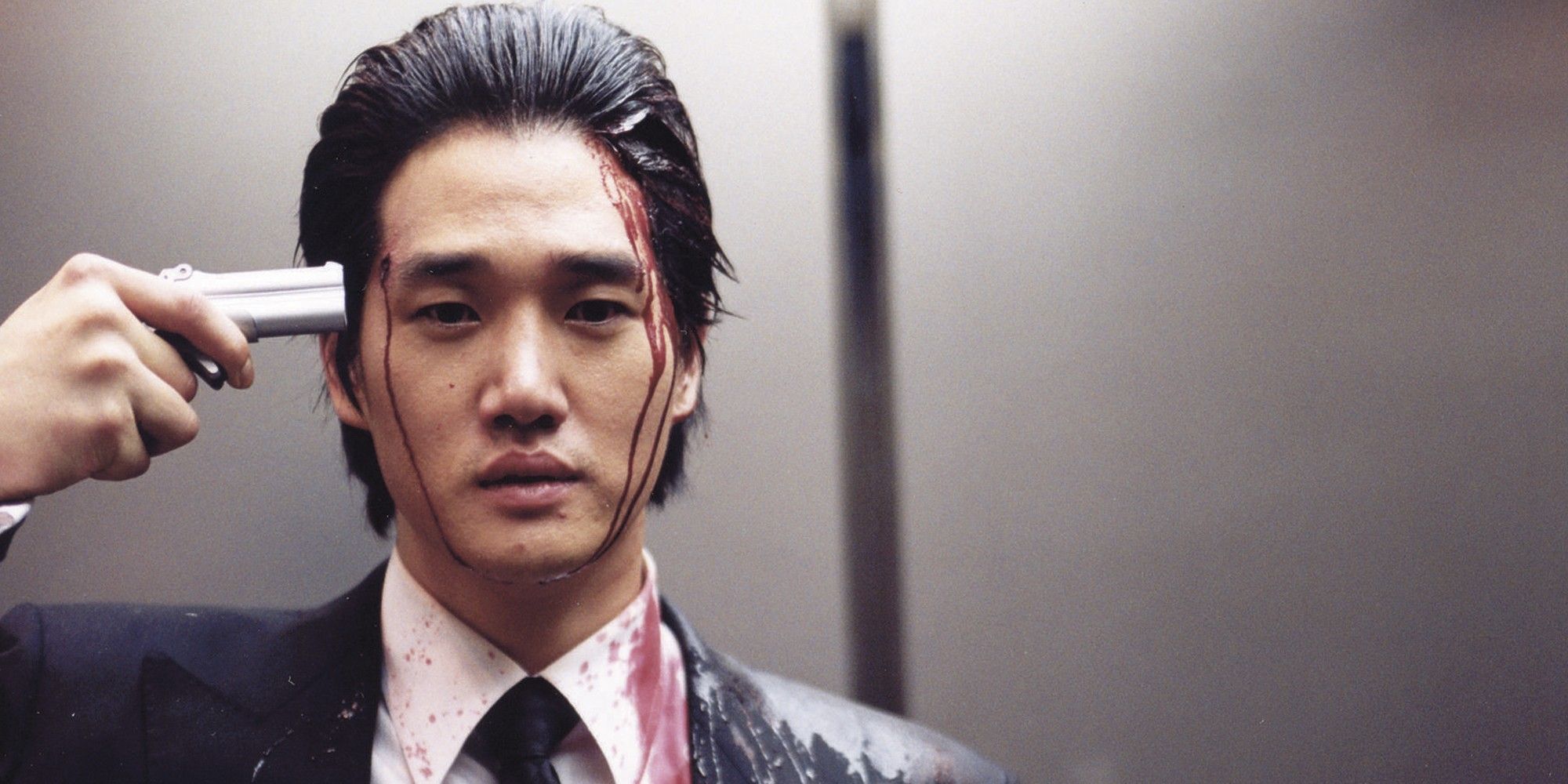 South Korea's Oldboy is also a very much looked upon film nowadays, and it centers around Oh Dae-Su (Choi Min-sik), an alcoholic father who has been kidnaped on a rainy night in 1988. After being held hostage for 15 years in a strange, windowless hotel room with no contact to the outside world, Dae-Su is unexpectedly set free only to discover that his wife has been murdered and he has been framed as a prime suspect.
On Reddit, u/static_silence agrees that the Park Chan-wook film is a great piece of Asian cinema: "Fantastic writing and acting," they said, to which another user replied, "The rest of the vengeance trilogy is interesting, too, but Oldboy is definitely the crown jewel…" On another post, when asked for some good Asian films, u/Trottchacha remarks, "Oldboy. Don't look it up, just watch it. The Korean version."
'Chungking Express' (1994) — Hong Kong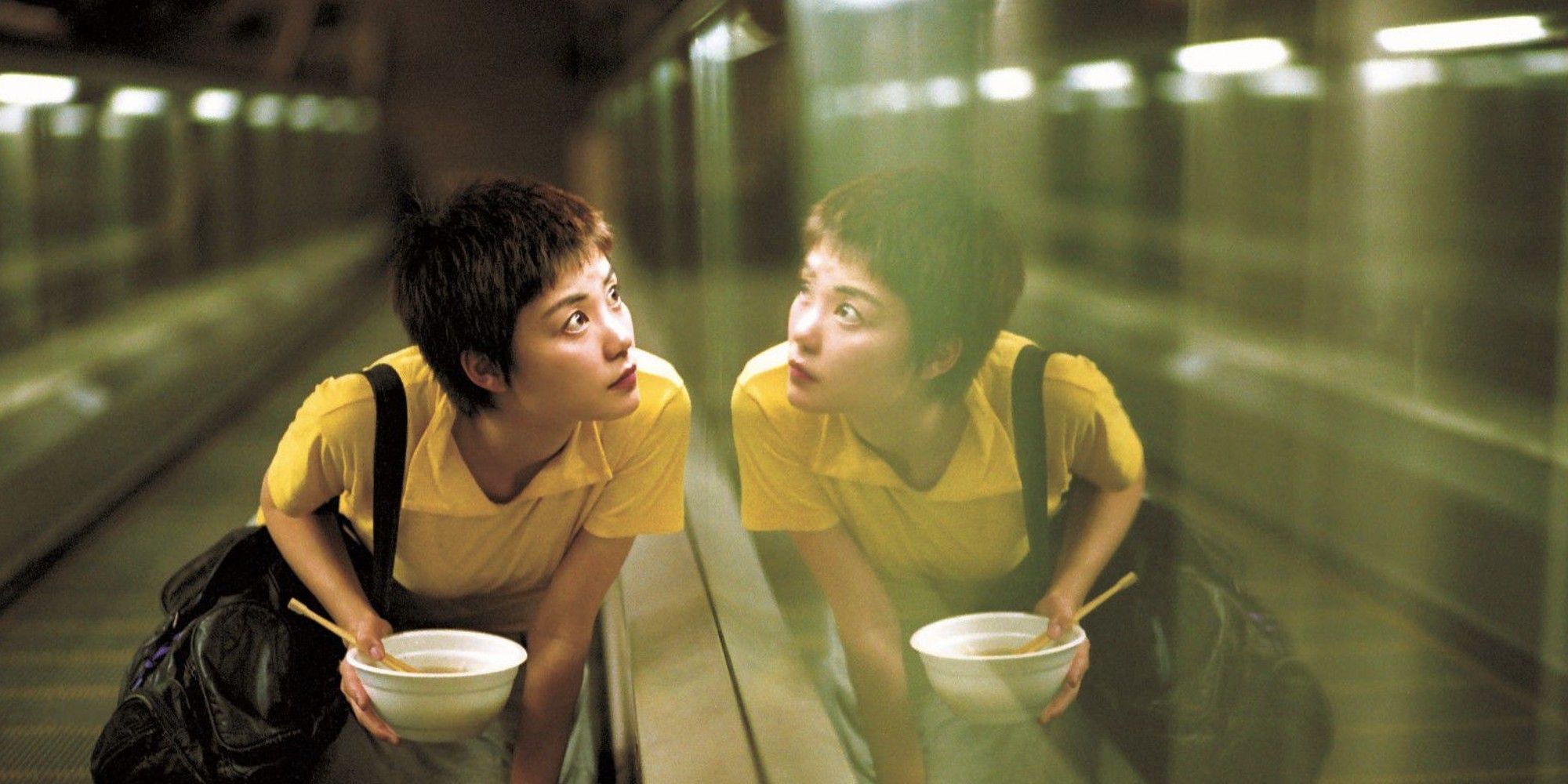 This famous Hong Kong drama follows two different stories of police officers who fall deeply in love with two intriguing women. While one is enamored by a female underworld figure, the other is enchanted by a beautiful waitress at a late-night restaurant he often frequents.
Chungking Express is a wonderfully made film that depicts the feeling of being completely lovestruck, and it does that just perfectly. With loads of stunning visuals, this feel-good romance film beams with lively, youthful energy and an extremely photogenic cast. Just like Parasite and In the Mood for Love, it has been suggested quite a good amount of times on the website.
'The World of Apu' (1959) — India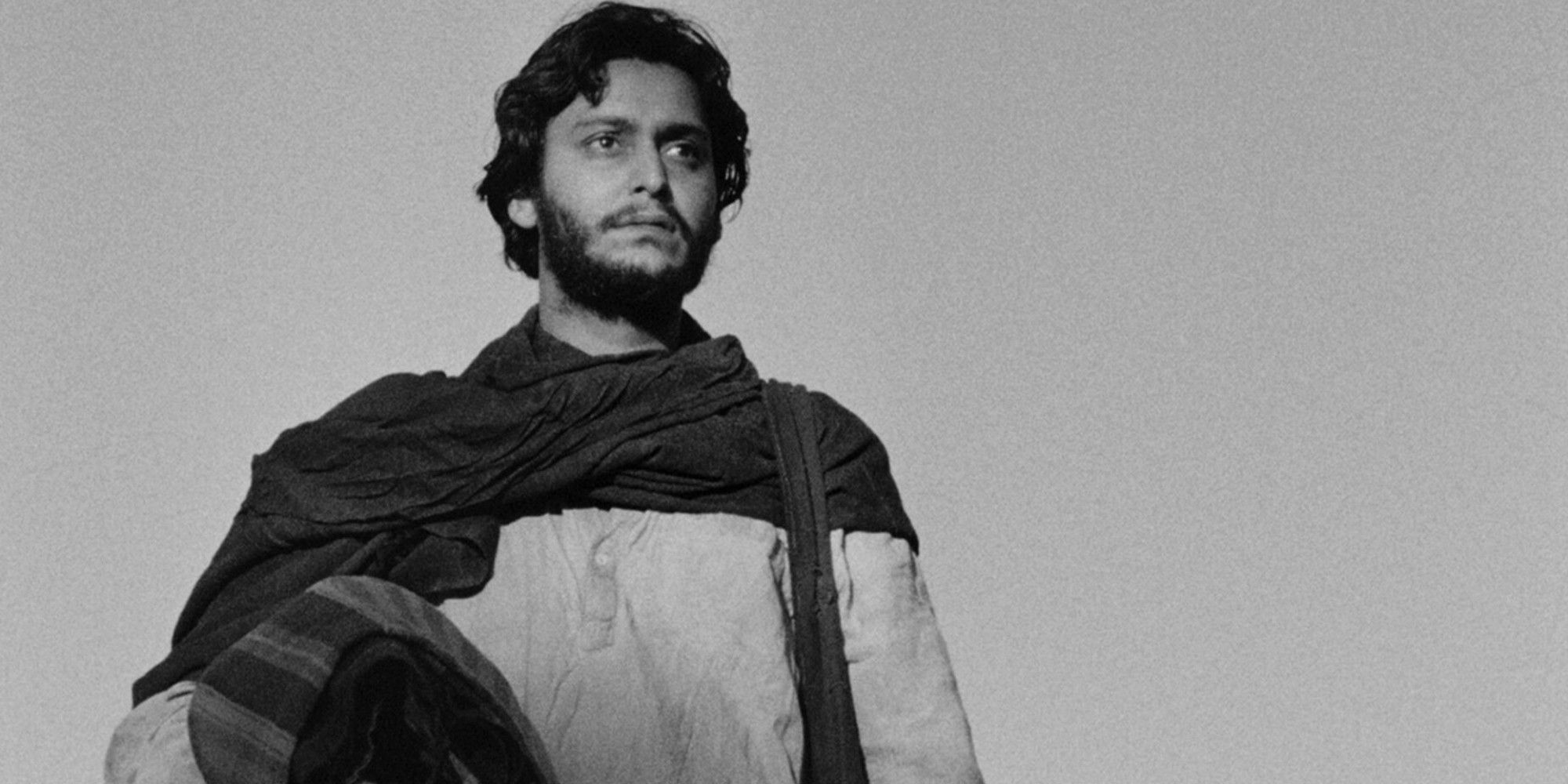 This Satyajit Ray film focuses on Apu (Soumitra Chatterjee), a 23-year-old idealist and struggling orphaned adult who aspires to be a writer as he navigates through his many struggles in life. The World of Apu is the third film of the Apu Trilogy, a wonderful Indian coming-of-age trilogy that introduced India into the golden age of international arthouse film.
"Since no else has said it yet, definitely the Apu trilogy from India. I believe the entire trilogy is in the Criterion Collection. Great Asian cinema definitely starts with director Satyajit Ray," u/SharksFan4Lifee suggests. There is no doubt that the 1959 movie is a treat even today.
'The Chaser' (2008) — South Korea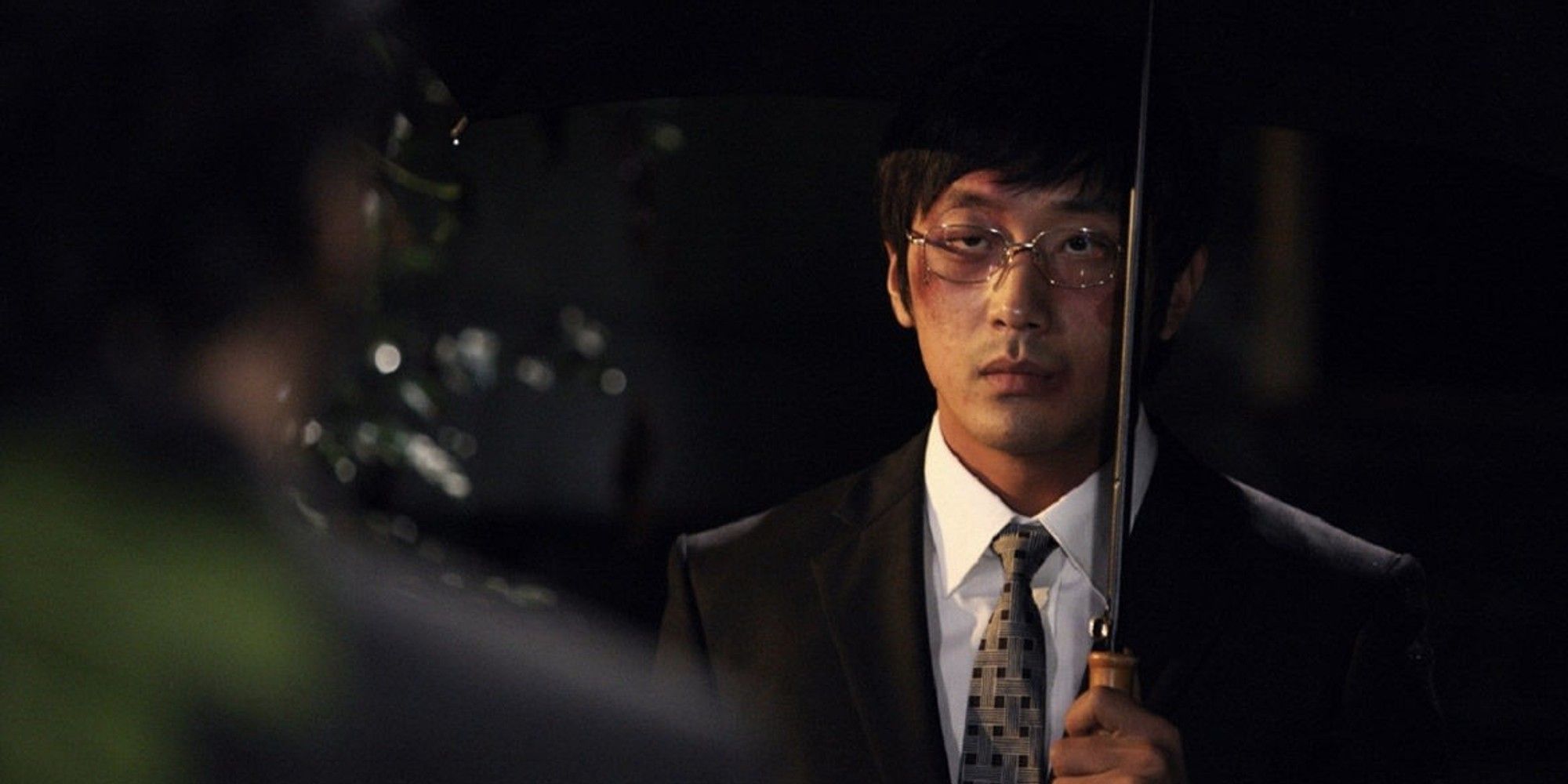 The Chaser is yet another universally treasured piece of Asian cinema. Directed by Na Hong-jin, this engaging film follows an ex-policeman, Joong-ho (Kim Yoon-seok), who runs a small ring of sex workers. After some of his girls disappear without clearing their debts, Joong-ho attempts to track them down.
In response to a very valid list some user put together when asked about good Asian films, u/NoStaticAtAll couldn't help highlighting the Hong-jin movie: "These are all solid choices, but I especially recommend The Chaser. One of the best suspense movies I've ever seen."
'Gangs of Wasseypur' (2012) — India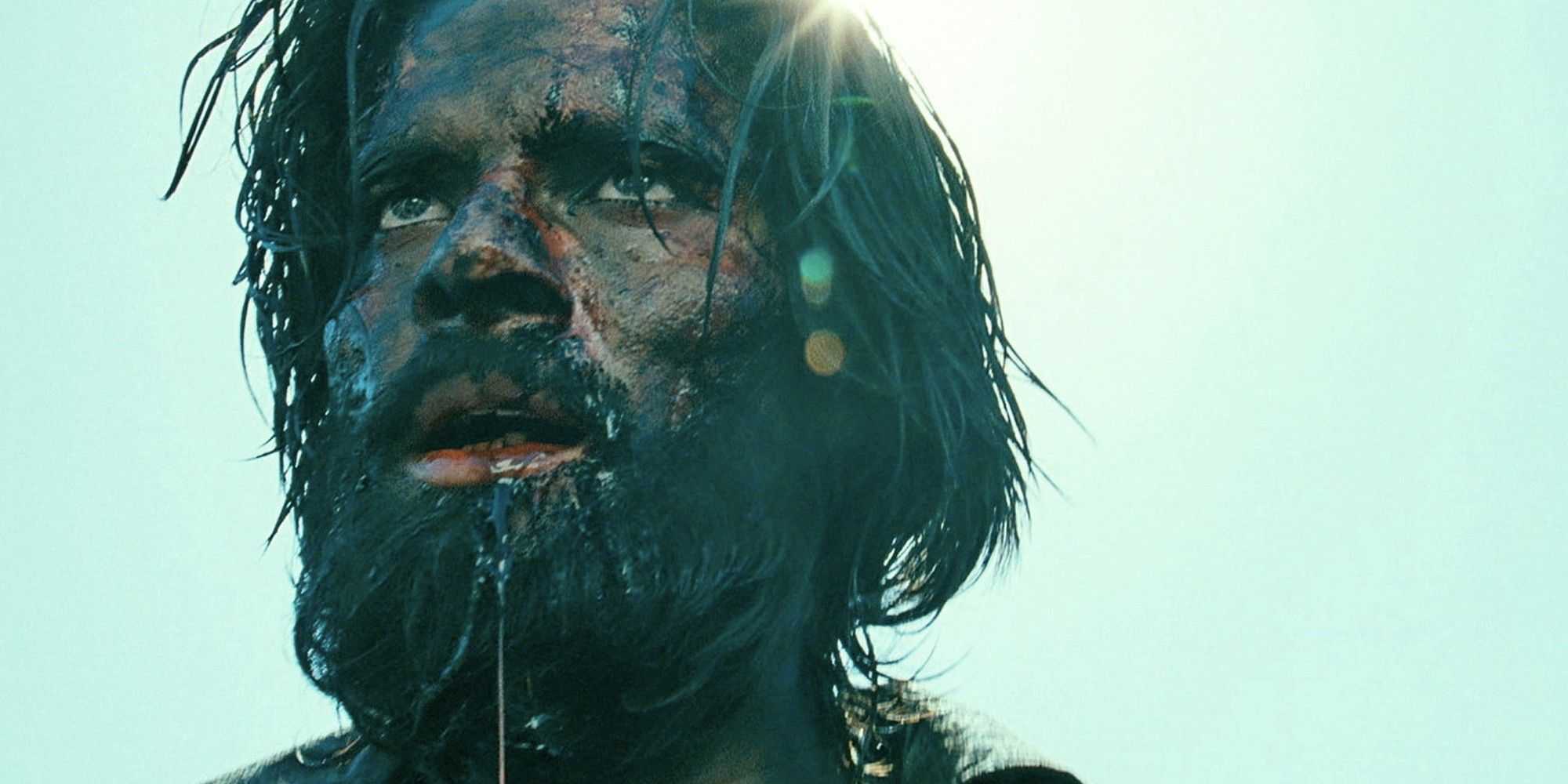 Another film from India that is worth your attention is Anurag Kashyap's Gangs of Wasseypur. Drawing its story from the real-life gang wars that took place in the region of Dhanbad, Jharkhand, this thrilling crime drama centers on the coal mafia of Dhanbad and its underlying power struggles.
This movie is perhaps one of the most well-known features from India. As suggested by a now-deleted account on Reddit, "This one is an absolute must-watch, directed by Anurag Kashyap, deals with the coal mafia and the bloody feud between two rival factions that stretches across [three] generations."
'I Saw the Devil' (2010) — South Korea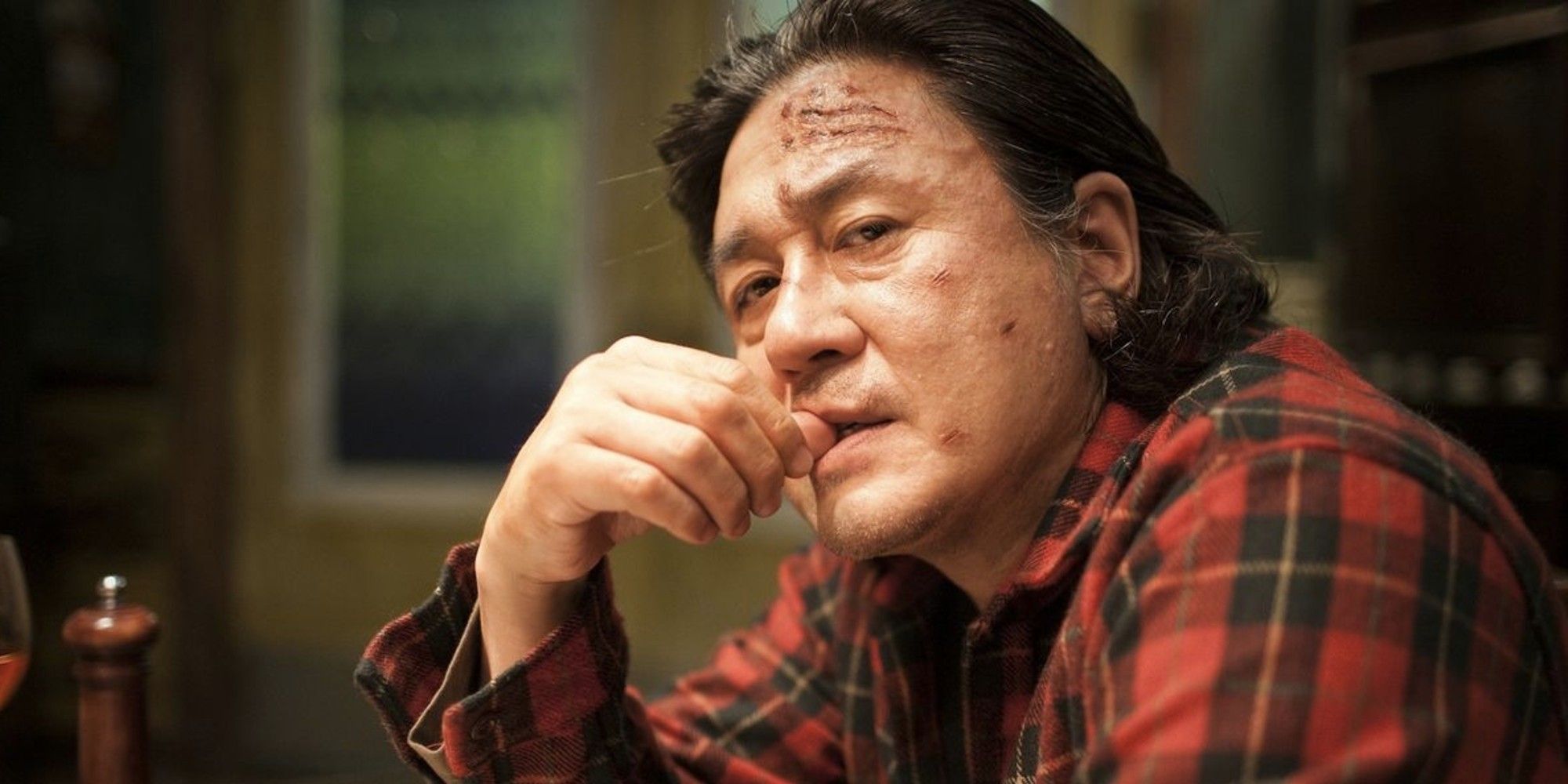 After his pregnant fiancée is brutally murdered, NIS agent Kim Soo-hyun (Lee Byung-hun) embarks on a quest for dreadful revenge that'll make the killer suffer as much as his wife did in a series of captures and releases. This Jee-Woon Kim movie is undoubtedly an unsettling and unforgettable flick.
Often recommended to those who also enjoyed The Chaser ("Chaser is an unbelievable serial killer action movie, a lot like Se7en. If you like that you'll also probably like I Saw The Devil," remarks u/Dizz25), I Saw the Devil is equally worth the watch, especially for those who are into action thrillers.
'Yi Yi' (2000) — Taiwan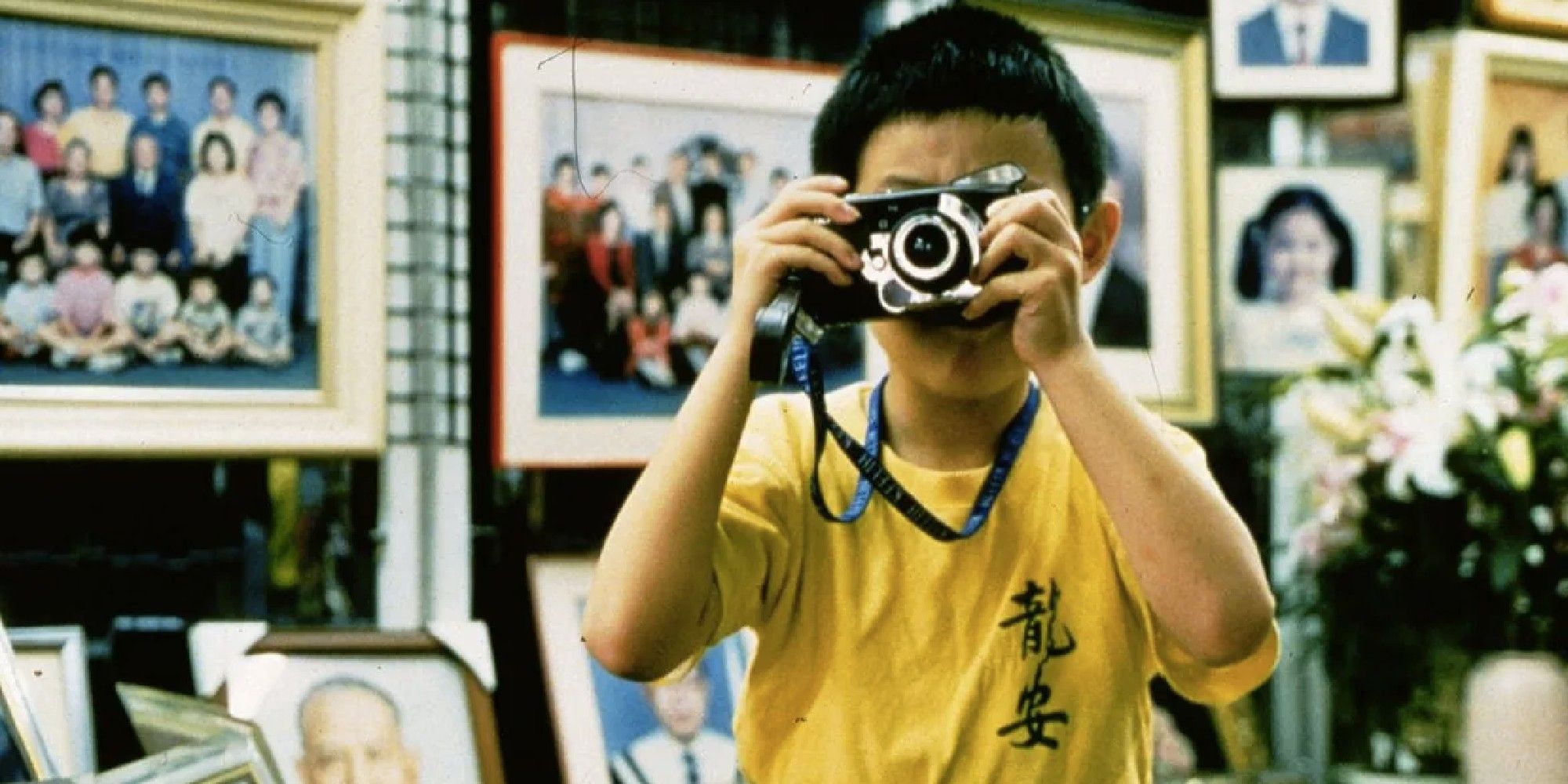 This touching, heartwarming Taiwanese drama film by Edward Yang centers around the life of the Jian family, as seen through the eyes of three different family members: the father, N.J (Nien-Jen Wu), teenage daughter, Ting-Ting (Elaine Jin), and youngest son, Yang-Yang (Issei Ogata). They all question life's meaning as they live through everyday life and try to make the most out of it.
As for how much Reddit loves it? "Pretty much everything I love about cinema wrapped in one movie," says u/oh_orpheus after declaring that Yi Yi is their favorite Asian movie of all time. Surely, there is no getting around these facts.
'Memories of Murder' (2003) — South Korea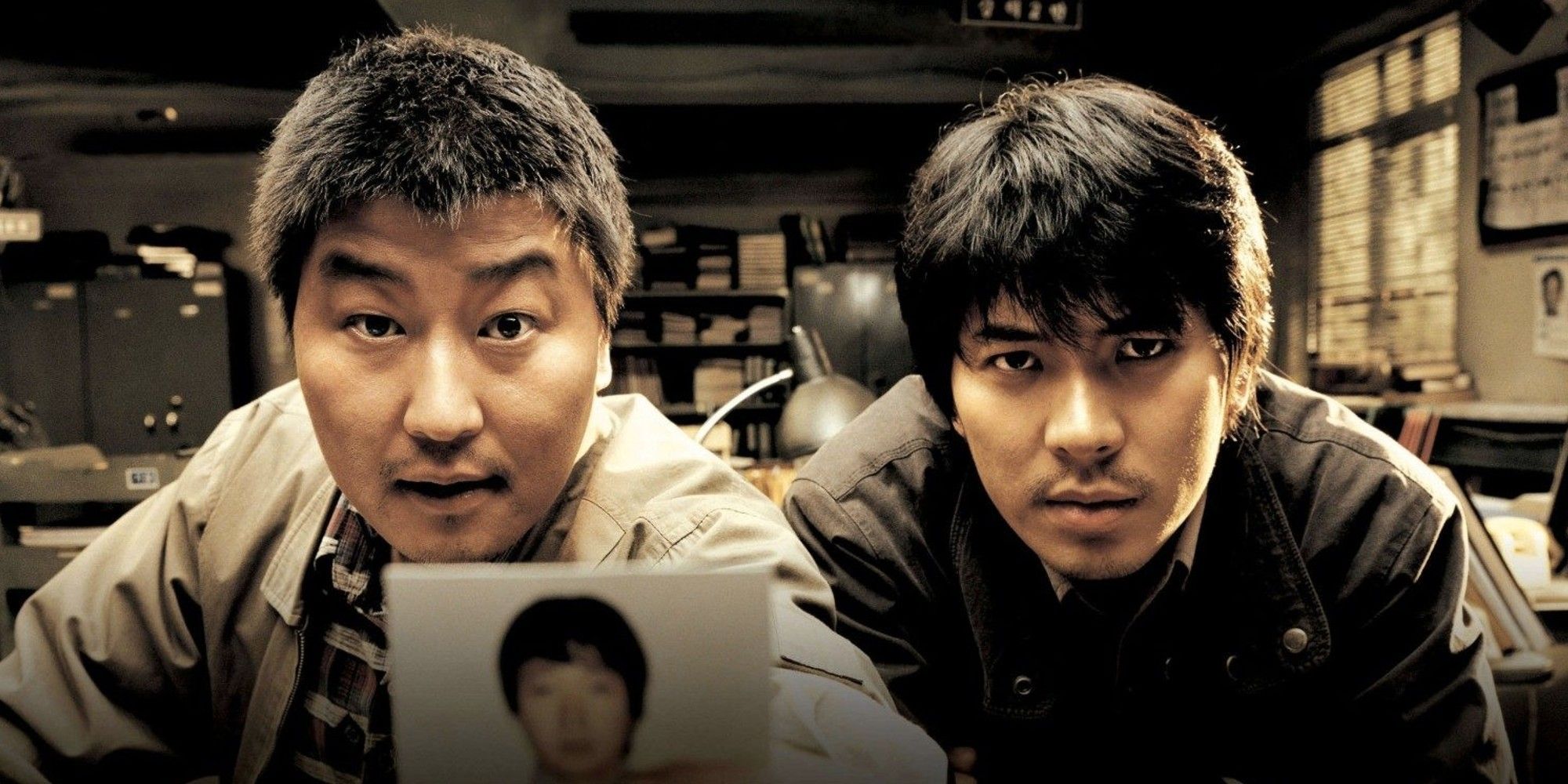 Loosely based on the real-life story of Korea's first confirmed serial murders, crime thriller Memories of Murder is yet another great Bong Joon-ho film — in which he also stars — that follows two detectives who strive to solve the case of multiple young women being found raped and murdered by an unknown offender.
"The Memories Of Murder is awesome. The acting, the atmosphere. It's also a really intelligent, layered film with the characters being allegories for political aspects of S.Korea at the time, if you care about that sort of thing," u/Dizz25 explains to other Redditors.
KEEP READING: Questionable Hollywood Remakes of Asian Films That Divide Audiences